Preschool circle time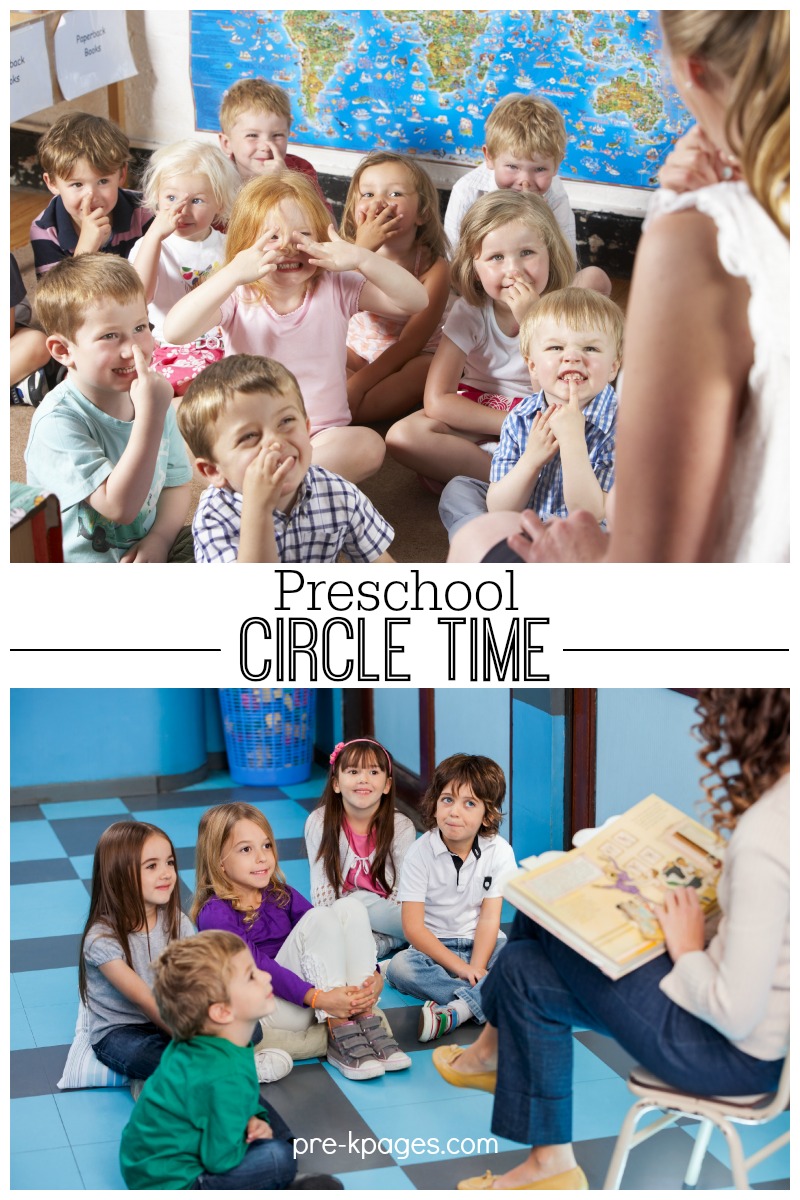 Circle Time
Our circle area is where the children gather to listen to stories and participate in large group activities daily. Managing large group activities effectively can be difficult; here are some tips for setting up your circle time area and making the most out of your time together in the classroom.
Watch the Circle Time Video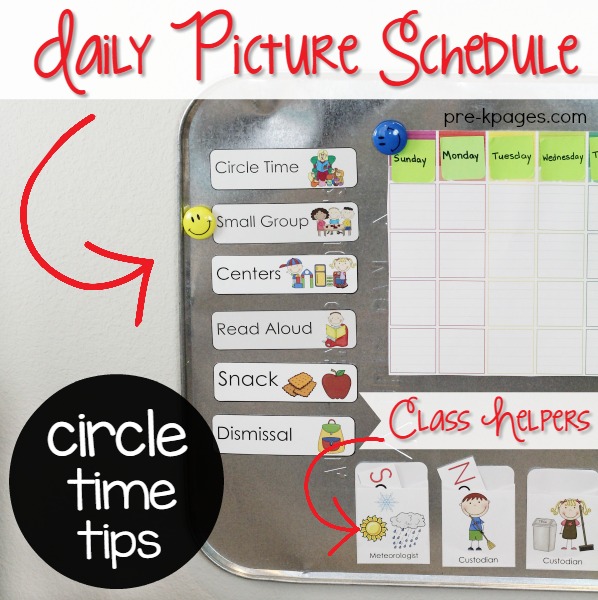 In the picture above you can see our daily picture schedule and our classroom helpers displayed on an oil drip pan. The pan is metal and magnets are used to hold pieces to the tray.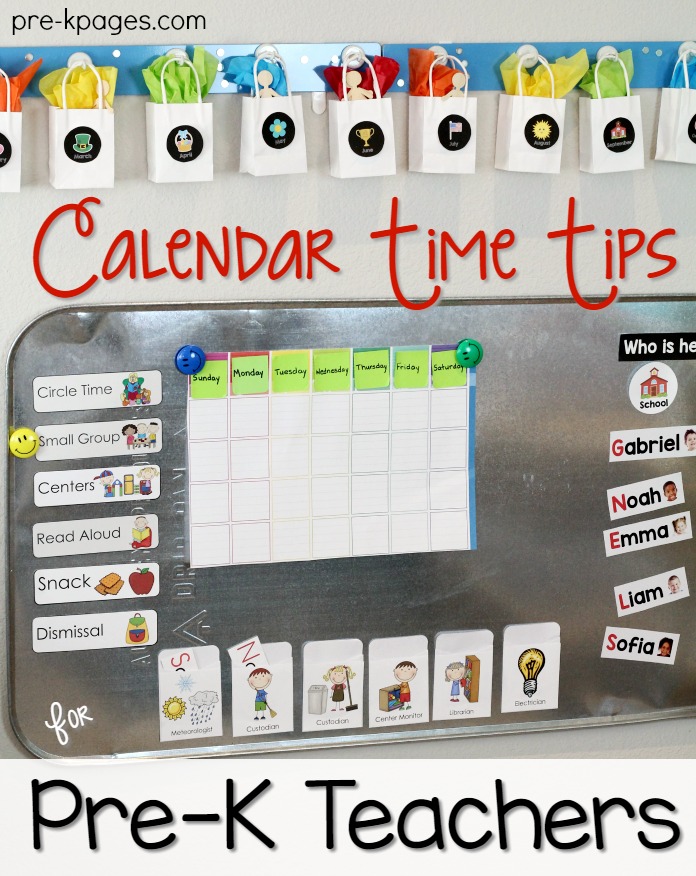 Calendar Time
Above, you can see our whole group meeting area. Some teachers refer to this as Circle Time or Calendar Time, while others may use the term Morning Meeting. I hung this oil drip pan on the wall using Command Strips. We use this as our whole group area for Morning Meeting. You can learn more about our calendar time routine and how it works HERE.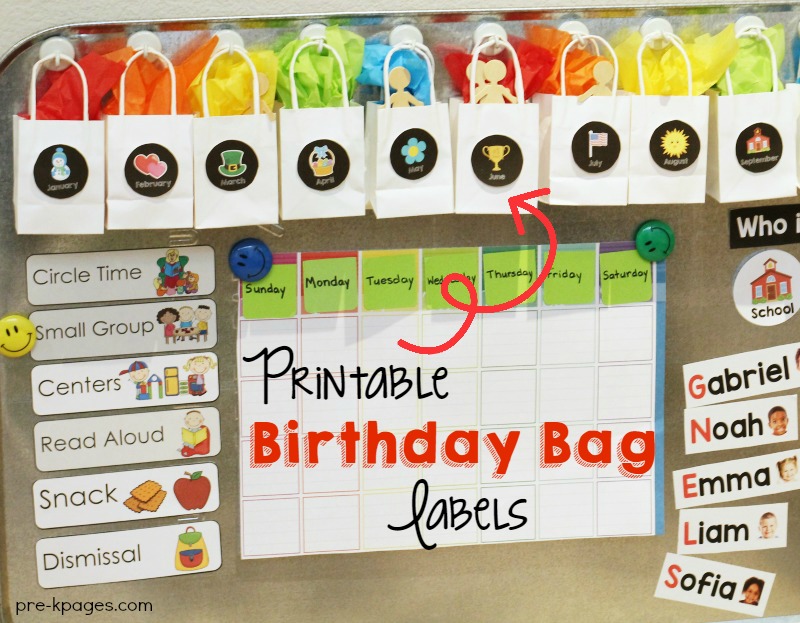 Birthday Bags
There are twelve bags hanging above our oil drip pan, each bag is labeled with a different month using the free printable found HERE. Each student's name and birth date is printed on a people shaped craft stick, and then the sticks are placed in the appropriate bags. At the beginning of each month we take a bag down to see which birthdays are coming soon, then we mark the dates on the calendar so we won't forget the important birthdays. Read more about how we celebrate birthdays in our classroom.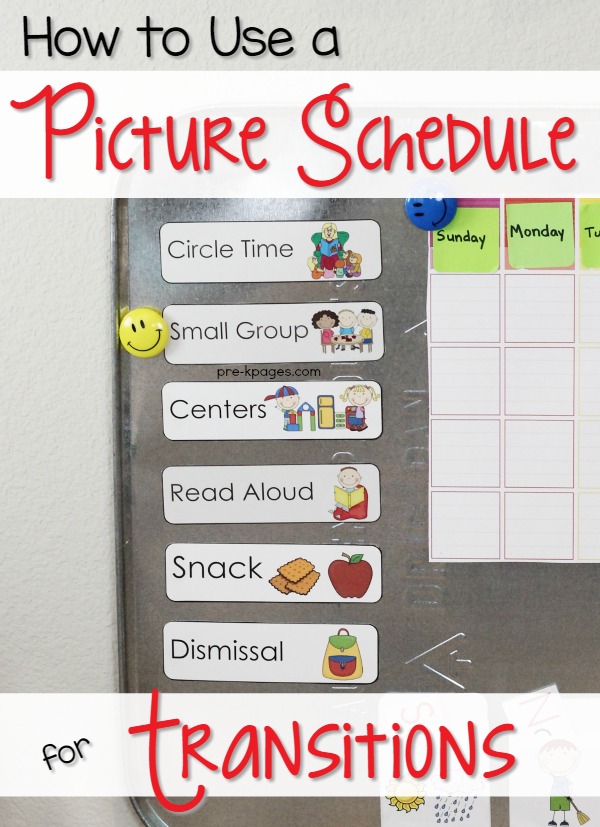 Picture Schedule
Our daily schedule is displayed sequentially on the oil drip pan and a magnet is moved down at the beginning of every transition to indicate what we are doing. I printed the daily schedule on Avery Magnet Sheets. You can also display these cards in a pocket chart and use a clothespin to indicate each activity. You can read more about the daily schedule and how it is used HERE.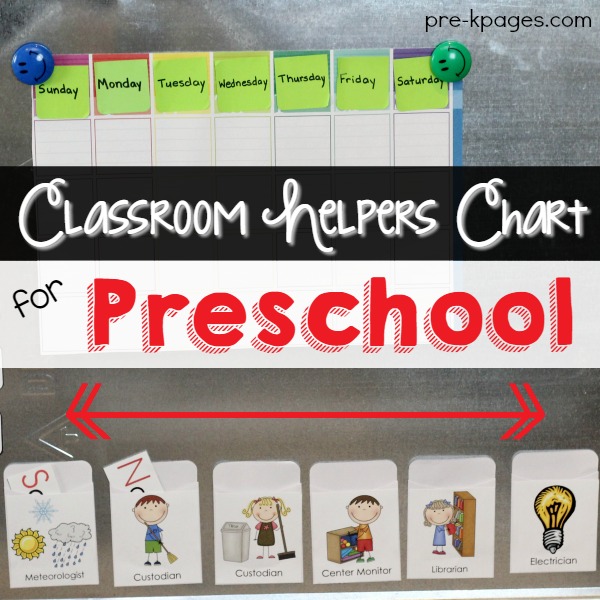 Classroom Helpers
The classroom helpers are easy to select and rotate with this library pocket system. You can learn more about these classroom helper jobs and how they work HERE.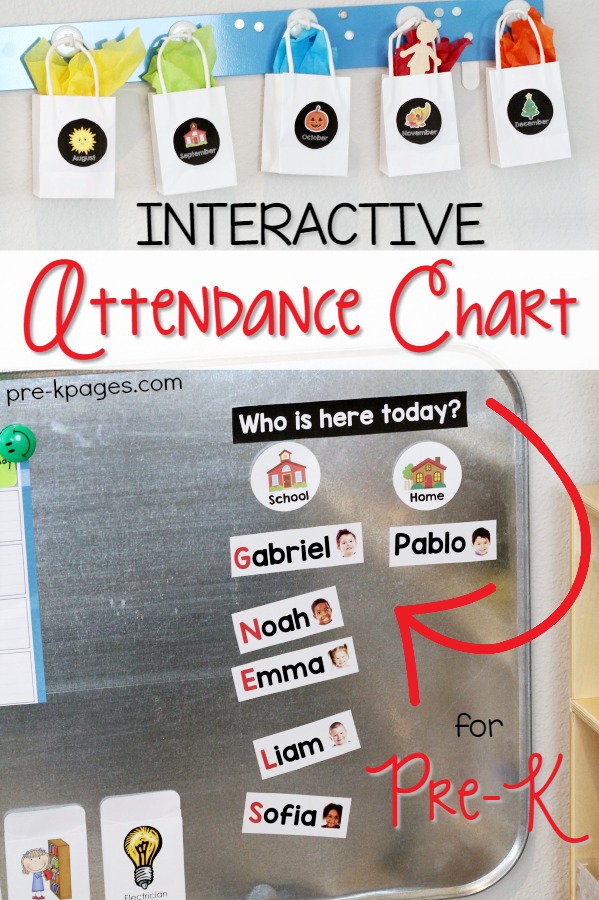 Interactive Attendance Chart
Each morning when the children arrive they find their name card on the table, then, they "sign-in" by placing their card in the appropriate column on the chart. During our morning meeting we can count how many students are here today, how many are absent etc. The cards pictured here are printed on Avery Magnet Sheets and the attendance chart is on an oil drip pan.
How to Get Kids to Pay Attention During Circle Time
Watch the video above or read this blog post for tips to help your kids pay attention during large group activities.
How to Handle Interruptions in the Classroom
If your kids frequently interrupt during whole group activities watch this video for tips that can help.
7 Tips for Reading Aloud to Kids
If your kids have difficulty listening to you when you read a story, then you'll want to read my best tips HERE.
The Teaching Tribe
Having a successful circle time routine is awesome! But let's face it, circle time is only one small part of your day. If you really want to become a better teacher, the best place to discuss teaching best practices and get the support you need is in the Teaching Tribe. We have many printable lessons and on-demand video trainings to help you become the best teacher you can be! If you want to get on the waiting list for the Teaching Tribe, do it soon so you don't miss the next open enrollment period!
More Teaching Tips from Pre-K Pages