The very first word most young children learn to identify and spell is their own name. You can help your little learners develop important emergent literacy and name recognition skills by harnessing their natural interest in the letters of their names. Once you've captured their attention, it becomes a springboard for learning other letters of the alphabet.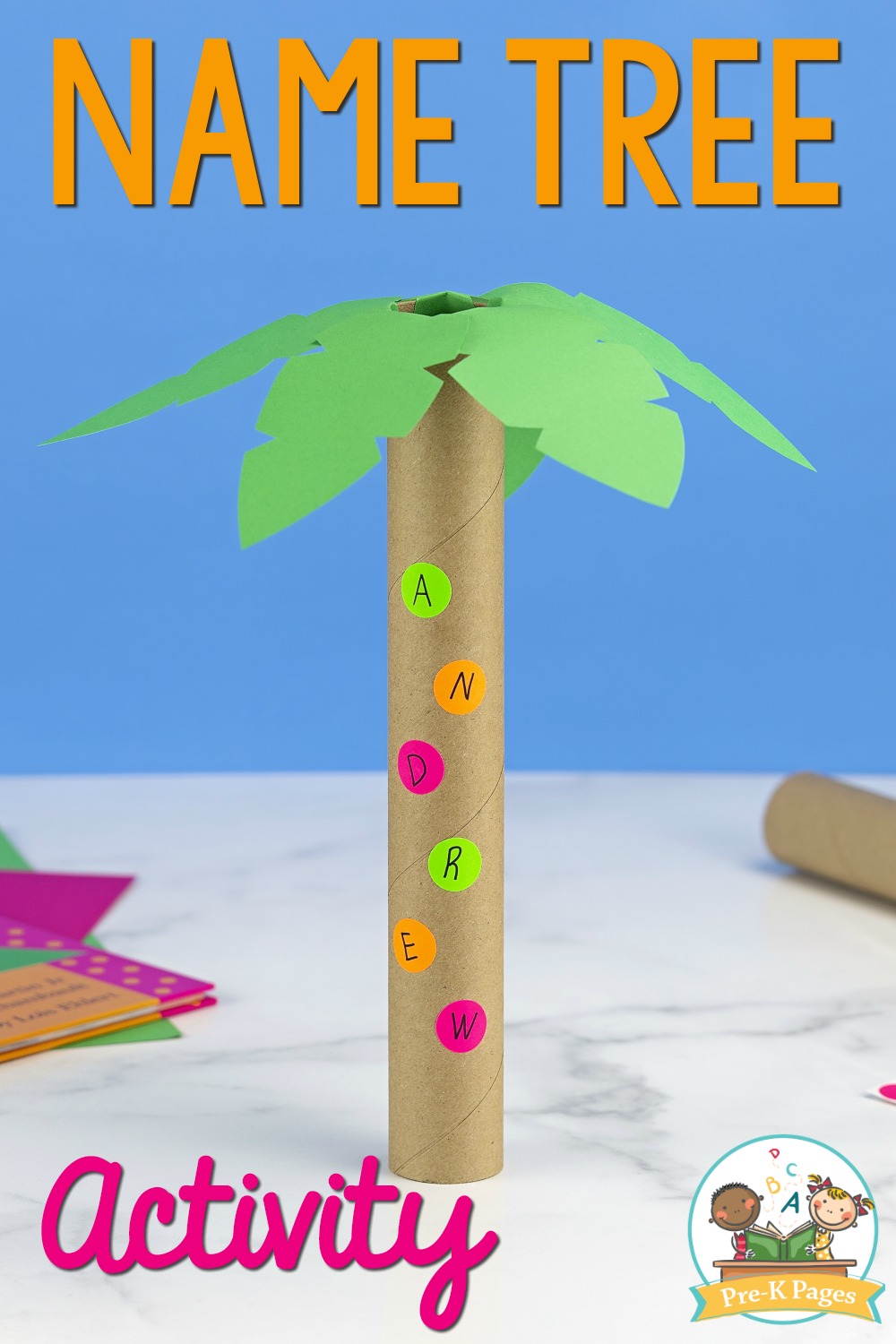 Letter Tree Name Recognition Activity
If you teach preschool you know that "Will they learn their letters?" is a question many parents of preschoolers ask at the beginning of the year. But the answer isn't so simple, it's not will they learn their letters, instead, it's how you teach young children the letters of the alphabet that matters most.
Learning letters can be confusing for many preschoolers, the squiggly lines don't have much meaning for young children. Think of all the other things in their little worlds that are more exciting than letters – technology, television, toys, nature. You'll need to motivate young children first, before they can start learning letters of the alphabet.
If you incorporate fun, hands-on name recognition activities into your classroom it will be so much easier to motivate your preschoolers to learn the letters of the alphabet.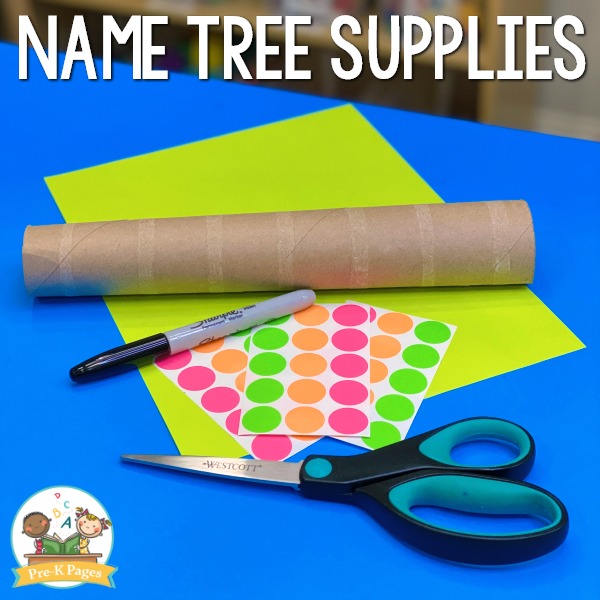 Name Tree Supplies
This hands-on letter tree name recognition activity is super fun and it's also quick and easy to make. Your kids will have a blast adding the letters of their name to their very own letter tree!
Here are the supplies you'll need to create this fun name activity for the students in your classroom. You may already have some of these supplies on hand since they are frequently used in preschool, pre-k, and kindergarten classrooms.
I used bright neon colored sticker dots, but you can use any colored sticker dots for this activity.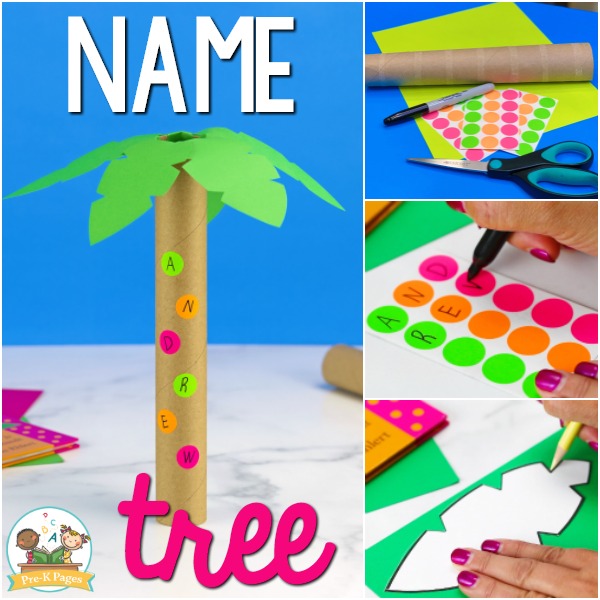 Name Recognition Activity: Make a Letter Tree
First, start by reading the classic story of Chicka Chicka Boom Boom by Bill Martin Jr. and John Archembault. This book is always a huge hit with the preschool and kindergarten crowd. you can chant the words as you read and invite student participation and interaction using this magnetic letter tree.
You may want to ask the parents of your preschool students to donate paper towel tubes so you'll have one for each child in your class. You could also ask your friends and family to save paper towel tubes for you.
Next, use your permanent marker to write the letters of each child's name on the sticker dots. If your program focuses on all uppercase letters, then write those on the sticker dots. If you teach sentence case with the first letter of the name capitalized and the rest in lowercase, then write those letters on the sticker dots.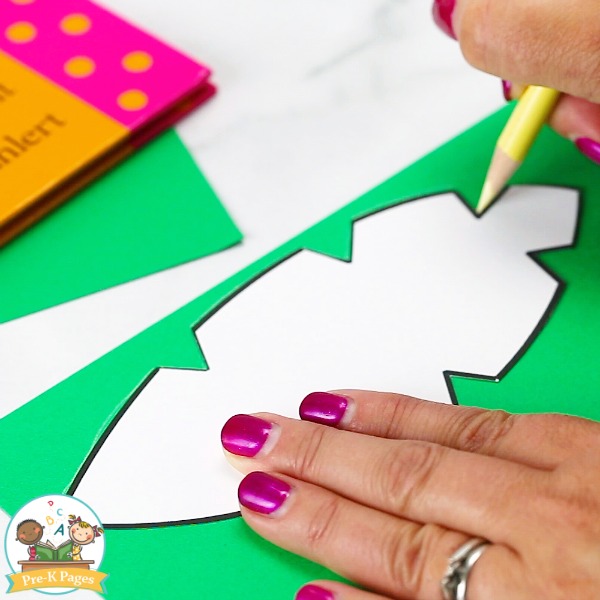 Making a Chicka Boom Name Tree
After you've written the letters of each child's name on the colored sticker dots with your permanent marker, now it's time to make the leaves. I created a printable of the leaves for you below, just print on green Astrobrights paper or trace on green construction paper, then cut out with your scissors.

If your students are older you may want to invite them to cut out the leaves on their own.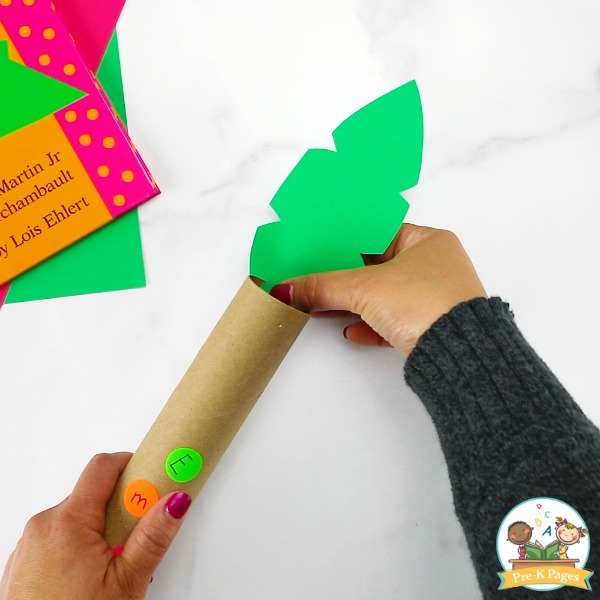 After you cut out the leaves, you can tape them to the inside of the cardboard tube. Now it's time for the fun to begin!
Start by giving each of your little learners their name card to use as a model for making their names.
Then, give each child their letter sticker dots and invite them to place them on the tree using their name card as a guide. Taking stickers off the backing and placing them on the tree is great fine motor practice!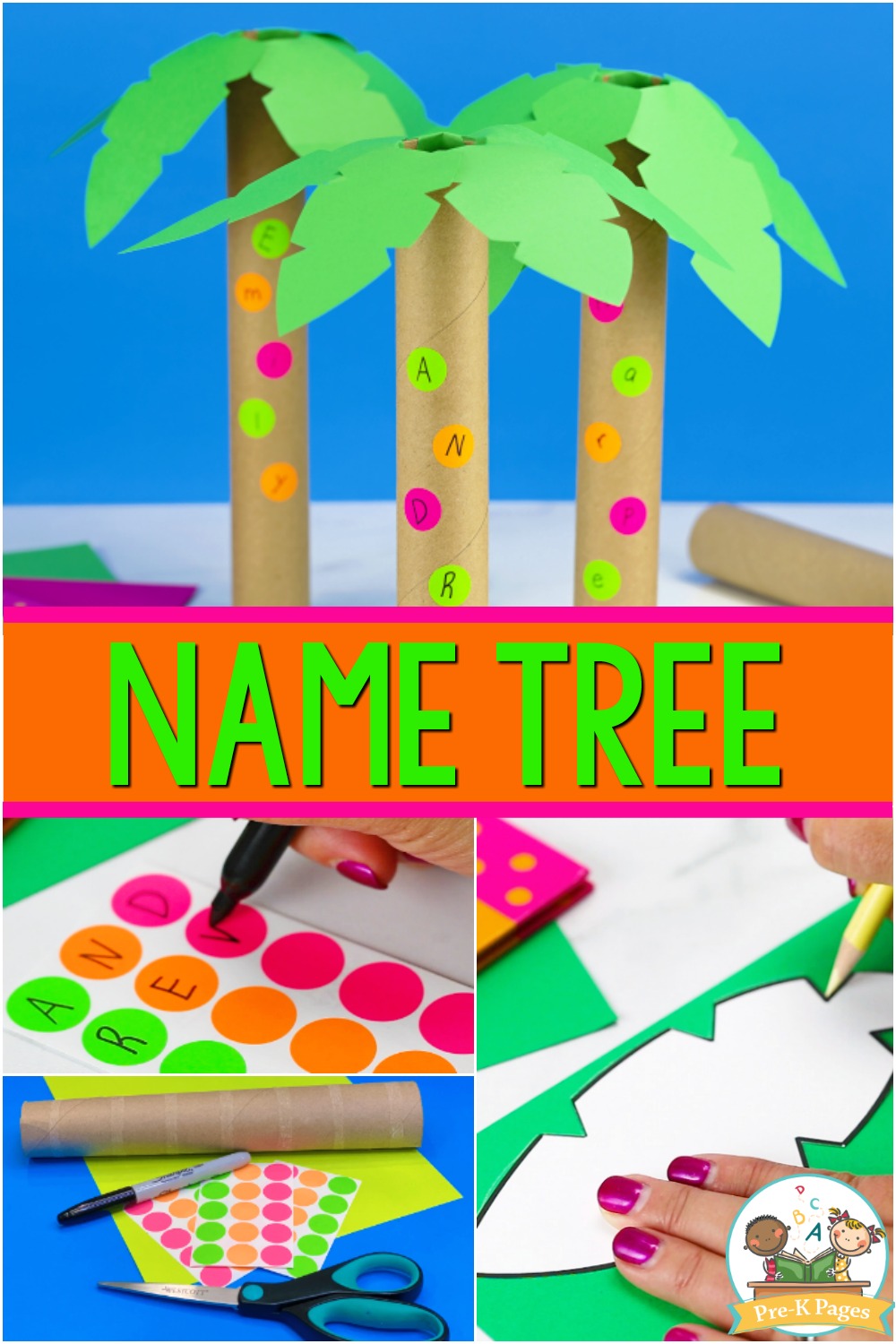 When you do this activity with your students they're practicing letter recognition skills, fine motor skills and so much more. There you have it, one of the most fun, memorable, and motivating name activities your students will love this school year!
More Literacy Ideas