Creating activities according to the season and holidays can definitely make lessons a lot more fun. This New Years Counting Memory Game creates a fun, glittery hands-on learning activity that can either be played alone or with a friend. It's a great way to practice counting and math skills. Plus, this is great to keep around for when family comes over to celebrate New Years Eve!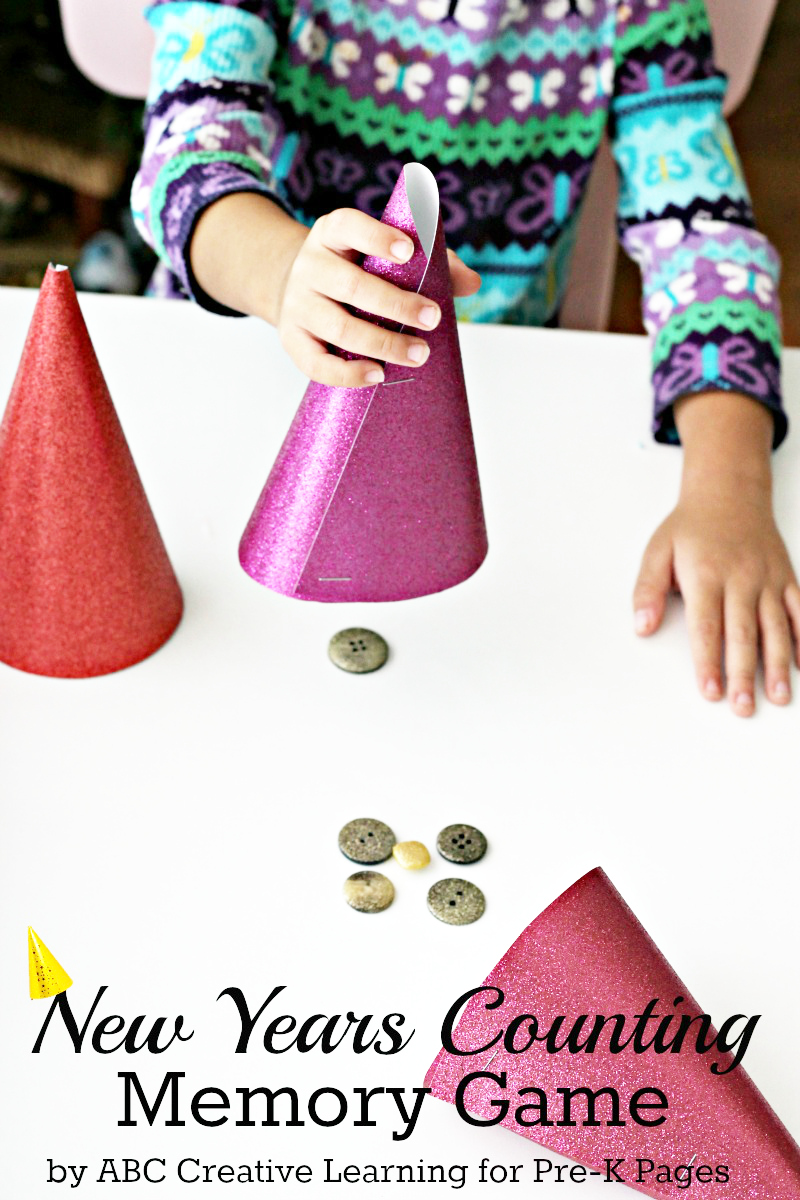 Creating a New Years Counting Memory Game
Using materials that you already have in your home you can create a fun educational game for your children or students in the classroom. I love making games that are quick and easy to create. Especially for those moments when you need something fun for the kids to play, but you don't have a lot of time to create.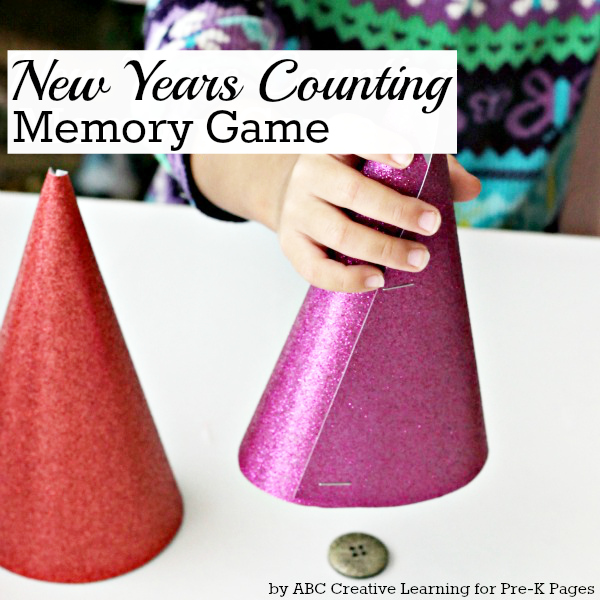 You will need:
10-15 sheets of glittery cardstock paper (rolled into New Years hats)
Stapler
Buttons (I sprayed painted the buttons with gold glitter), bells, or confetti
Scissors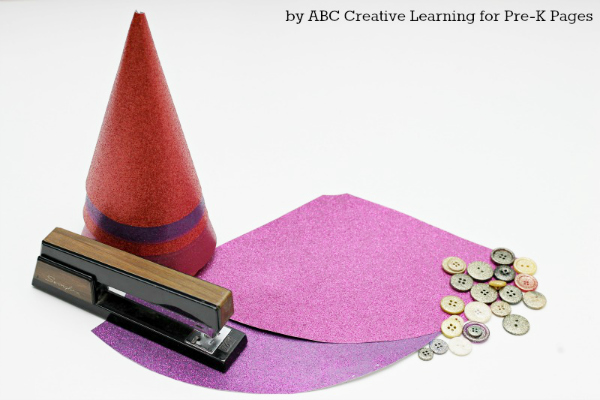 Using the glittery cardstock, make New Years hats that will be used to cover your buttons.
Align all of your finished hats in rows of 5. Underneath the hats, add quantities of buttons. Make sure you have a matching quantity underneath another hat. Arrange the quantities in matching arrangements; for example, if you create a group of 5 buttons, make sure to have another group of 5 buttons laid exactly the same way underneath another hat. This will make it easier for the child to find each match. This also helps them learn number recognition without having to count each button individually each time (subitizing).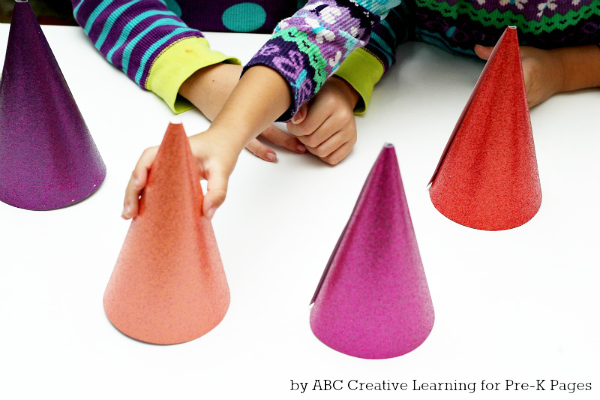 Playing the Game
The game is played just like any memory card game where you have to find the matching card.
Each child will take a turn picking up two hats, trying to find a match. My girls caught on quickly that they needed to pay attention and remember where they last saw the number group of buttons.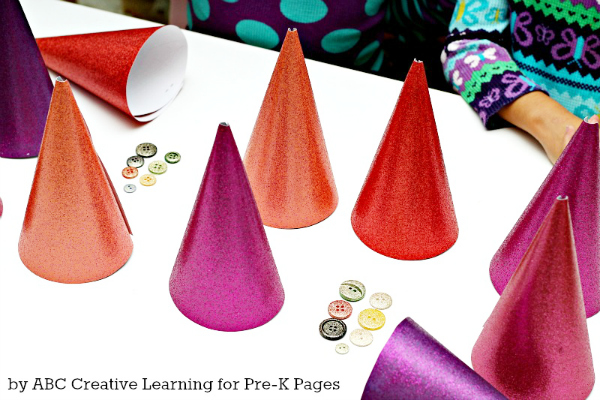 Once a child finds a pair of numbers they remove the group of buttons from the game, along with the hats. Challenge them to count groups of 10 with the buttons after all matches are found.
You can make different number combinations with your buttons after each game. After a while, my girls began recognizing the way I was grouping the numbers, and my oldest daughter eventually began recognizing the groupings just like they are on dominoes.
I love that you can play this game with different objects or could even write a number on each hat and have your child add the amount of buttons underneath, creating a totally new game with the same materials you already have. I might just try that tomorrow and see what my girls think!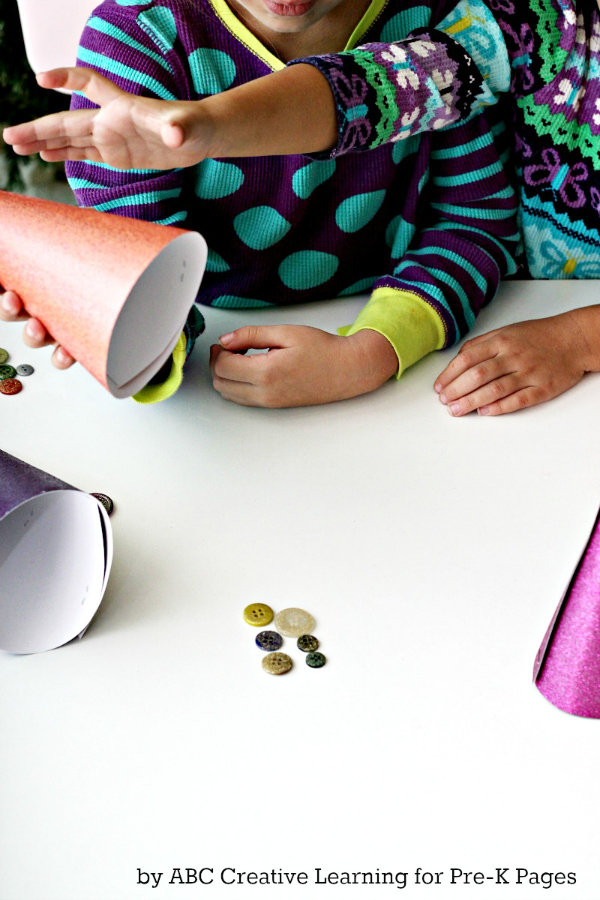 Benefits of Playing a Memory Game
Number and Counting correlation
Increase attention span
Help with memorization skills
Cognitive skills
Do you think your children would love to play this game on New Years Eve?
I hope you all have a wonderful New Year!
BIO: Victoria is a former elementary school teacher and now homeschooling mom. She is the writer over at ABC Creative Learning where she shares homeschooling ideas, crafts, and family recipes. She has co-authored the book Learn with Play. Follow her on Facebook, Twitter, Pinterest, and Instagram for fun educational ideas.
Other Counting Ideas—
Christmas Bow Counting Activity
Penguin Counting Game
Counting Cookies Math Center
Gingerbread Man Counting Game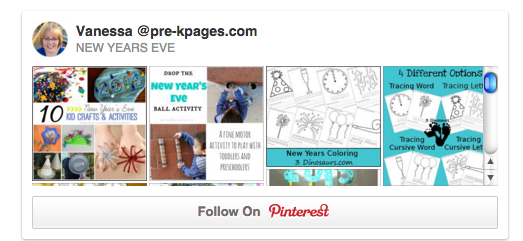 Follow my New Year's Eve Pinterest Board for more great ideas!