This Penguin Counting Game is the perfect addition to any winter theme, lots of fun for young children and great practice for counting, number sense, and one-to-one correspondence.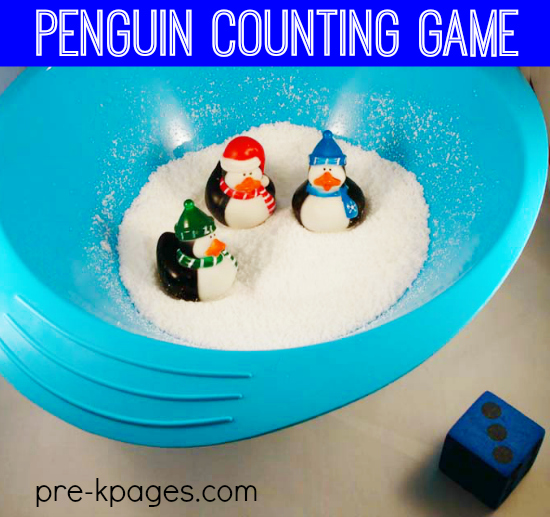 Hands-On Counting Game
If you haven't used Insta-Snow
in your classroom your students are in for a real treat. Just add water and you will have snow for weeks that never melts.
Counting Game Supplies
The list of supplies for this preschool counting activity is pretty short…
How to Play the Penguin Counting Game
Follow the directions on the back of the Insta-Snow and mix it in the bowl.
Next, place the bowl of snow in the middle of the table so it can be easily reached by all the students in your small group.
Then, place your penguins in a basket or container. Students will take turns rolling the die, counting the dots, and placing the corresponding number of penguins in the snow- or as my students like to say, "On the North Pole."
If you teach your students a penguin chant and they can say it each time the die is rolled, here are some cute penguin chants.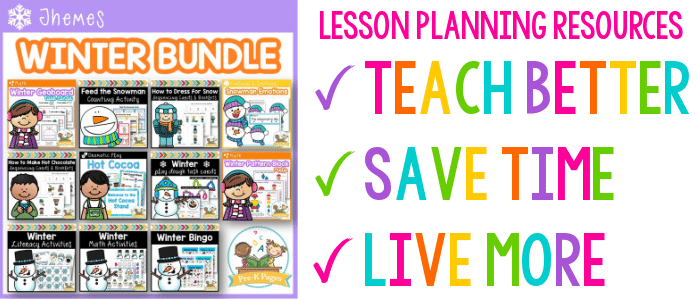 More Winter Ideas