Using seasonal items to create learning activities is a great way to get kids excited about learning. Holiday decorations are perfect for creating fun, hands-on learning experiences at home or in the classroom.
This quick and easy Christmas bow counting activity in one your kids are sure to love!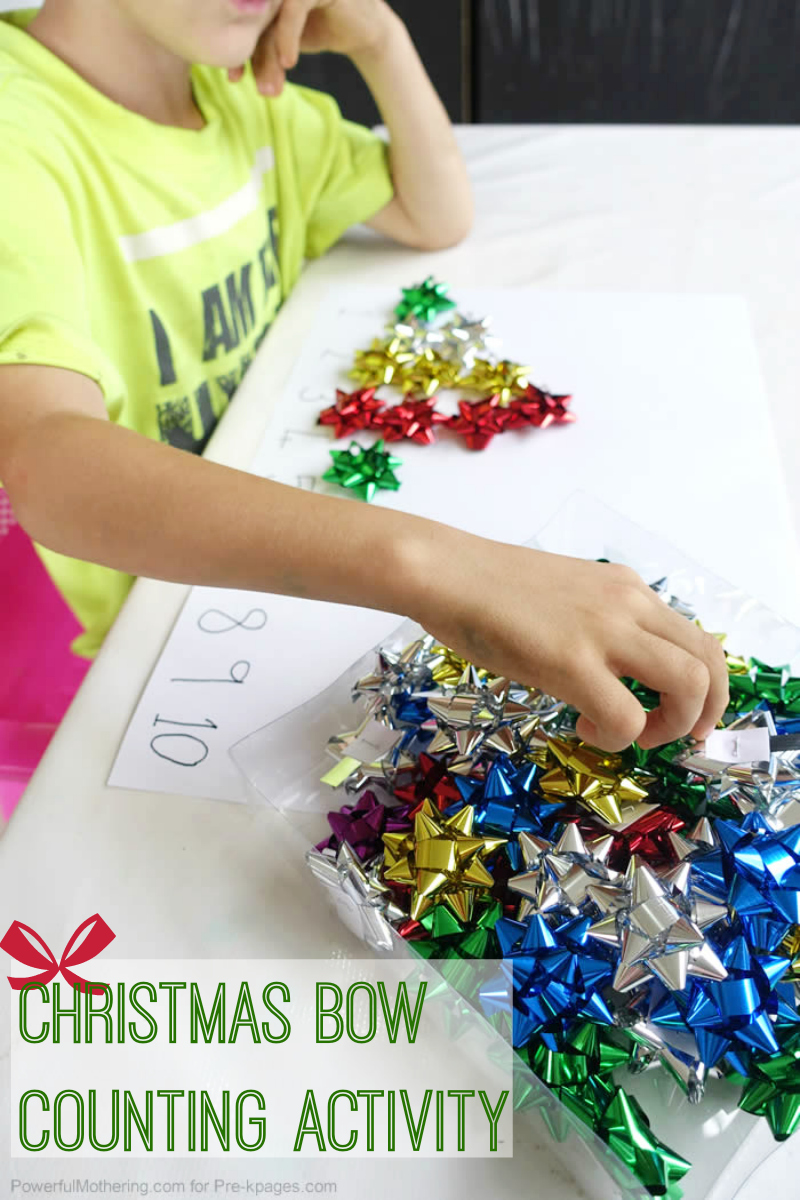 You can use simple seasonal items to connect counting activities to any theme or concept you are teaching. Adding these fun items allows children to handle and explore different shapes and textures. Incorporating the tactile with math play can aid memory and makes the experience more enjoyable.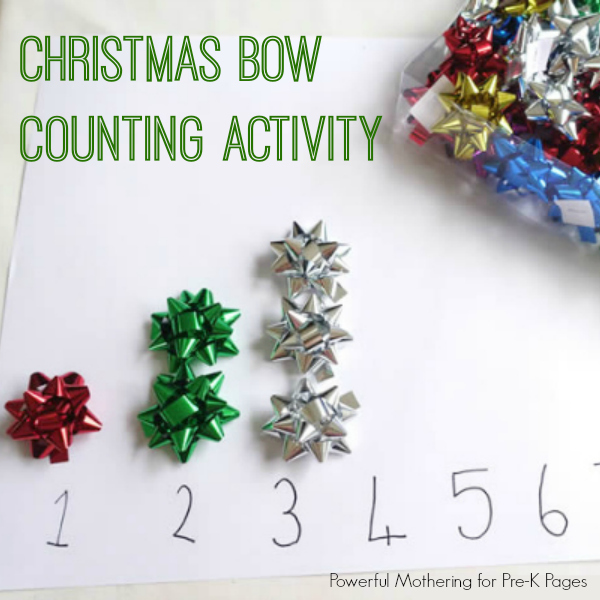 Christmas Bow Counting Activity
Write 1 – 10 along the bottom of a sheet of paper (ours is letter size). Put out the bows and invite the children to count them out. Create a line of bows above each numeral. Creating these lines in order helps children begin to see the pattern of "one more."
My older children seem to automatically color code things like this. They select all red or all green for their lines. If your children don't do this, invite them to sort by color too. (Patterning and classifying are also important math concepts.)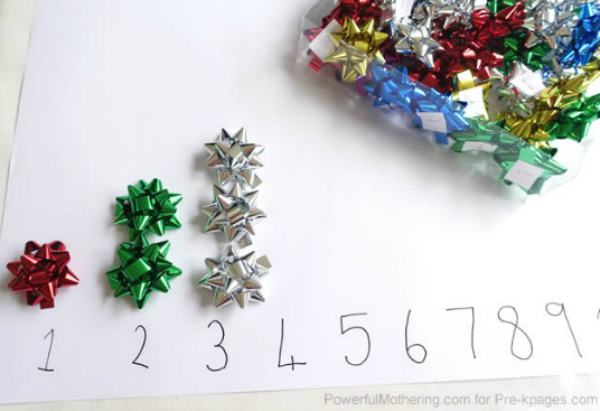 Counting Groups
Turn the paper over and draw circles, then write numbers inside the circles. Choose numerals randomly and leave space between the circles. Invite the kids to count and place the correct amount of bows per circle.
For younger preschoolers, you can make some dots in the circles to help them along – 5 dots for the number 5! Using the dots helps younger kids develop one-to-one correspondence (one bow per dot).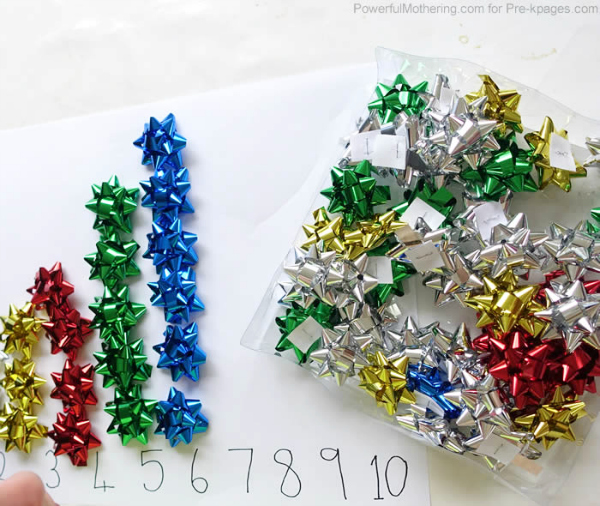 This counting activity can be done with any kind of Christmas item. You could use any holiday or seasonal items you have on hand for this activity.
In fact, I have used this idea for almost every season. Just change out the counters.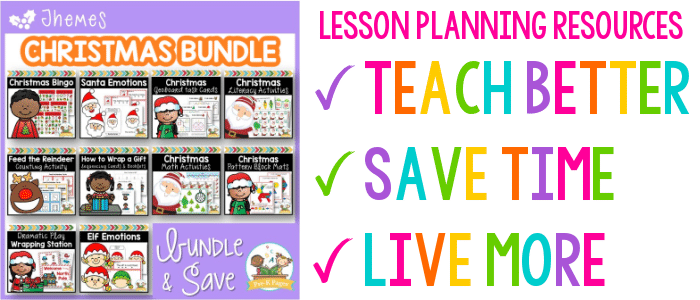 BIO: Do come visit Nicolette on her blog at Powerful Mothering. She loves to share simple and easy crafts, activities, printables, and learning ideas for babies, toddlers, and preschoolers! She is also the author of 25 Christmas Busy Bag Ideas.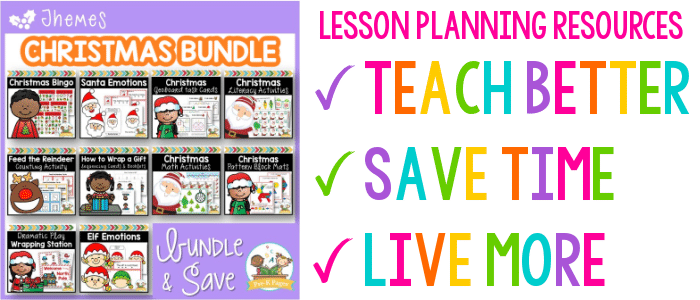 More Christmas Ideas