Learning about pets is fun for preschoolers! Pets help children think about caring for animals and the world and help teach responsibility. This pet art activity focuses on the prints that some pets make with their paws.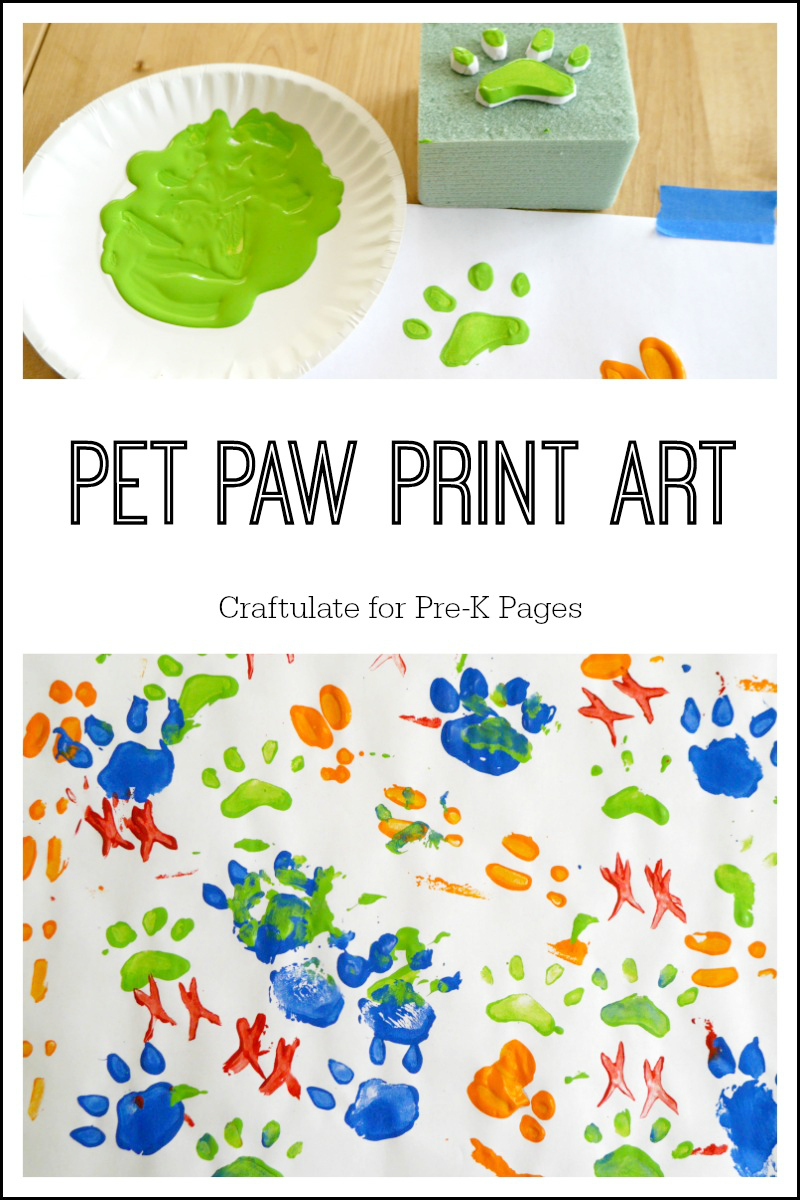 Paw Print Art Activity
This activity is such a fun way to make art and examine the prints that animals make at the same time! The homemade stampers are easy to make – and this technique can also be used to make all kinds of different themed stampers!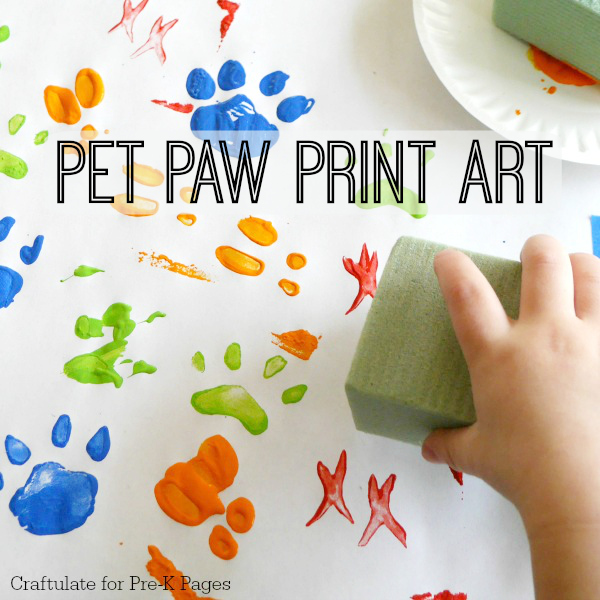 Make Paw Stampers
You'll need to prepare the stampers in advance, but they don't take long. To make them I used the following supplies:
Dry floral foam (I bought this from the dollar store but you could use any kind of blocks or even large bottle lids!)
Knife and cutting surface
Extra thick craft foam (I used 6mm thick)
Pencil
Scissors
Hot glue gun and glue
Cut the floral foam into blocks, making sure the cut edges are flat.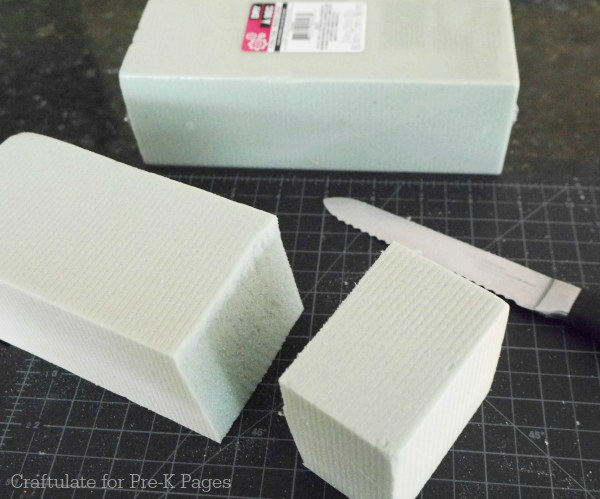 Draw the paw prints onto the craft foam with the pencil (a quick internet search yielded some images for reference). I drew prints for a dog, a cat, a parrot, and a rabbit.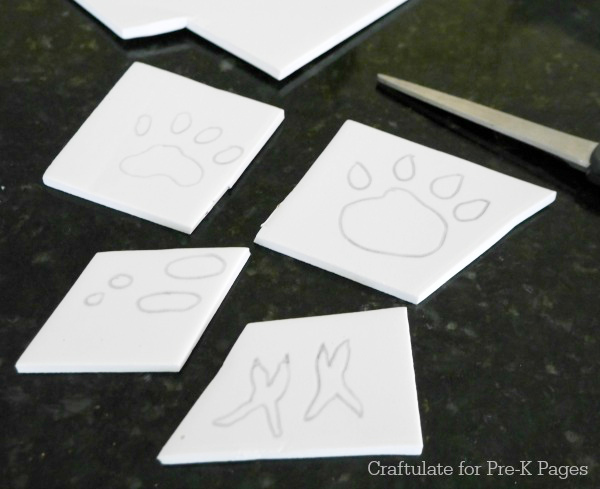 Cut them out as carefully as possible, and hot glue them to the foam blocks.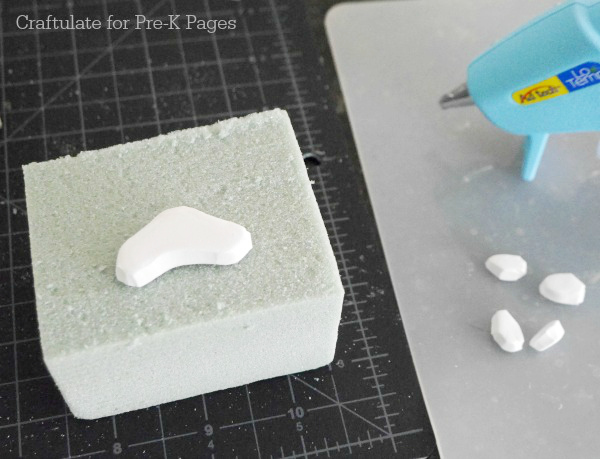 As soon as they are cool and set, you can use them for stamping!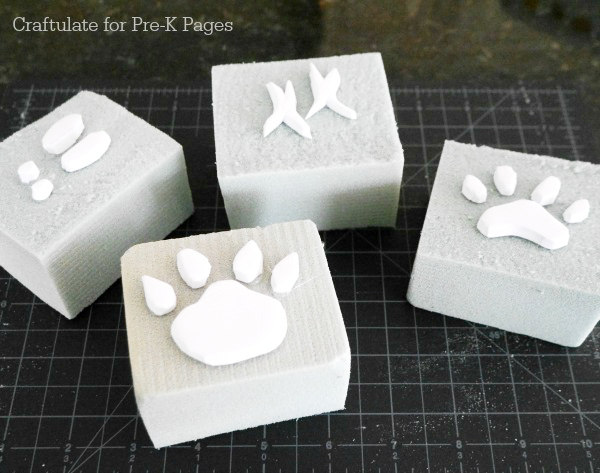 Stamping Art
Tape a large piece of paper to a table, and set out some paint in small saucers or paper plates. Spread the paint out into a thin layer.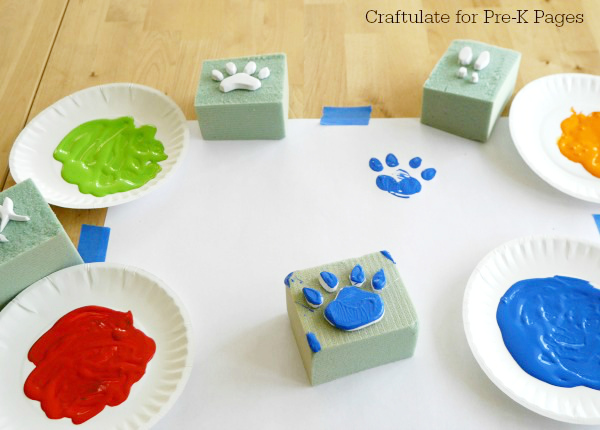 Then invite the children to start stamping! Dip the paw print into the paint, then firmly press it onto the paper.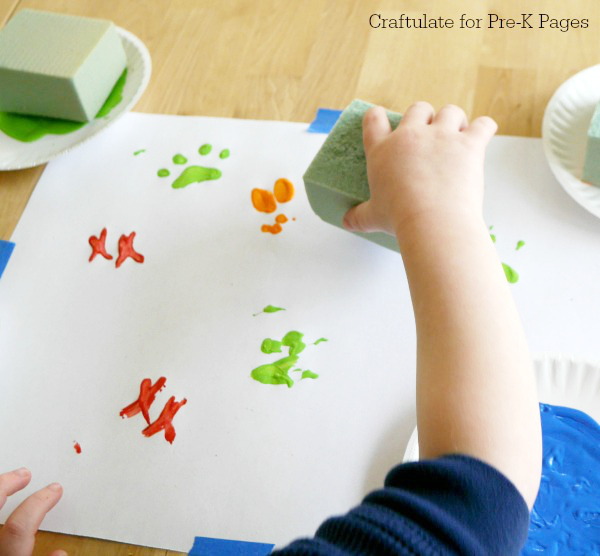 Turn the paper around if necessary so that they can try and cover the whole page. Alternatively, make this a collaborative project with different children working with different stampers.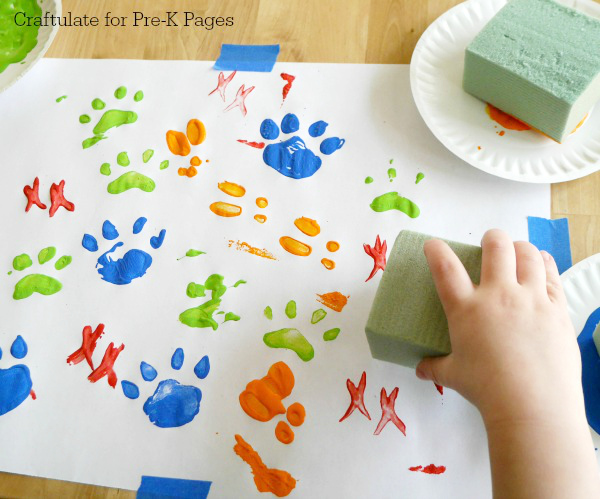 This process art activity is particularly fun if you set out bright colors of paint. When dry it makes a wonderful background for other pet themed activities, or you could even use it as kid-made gift wrap!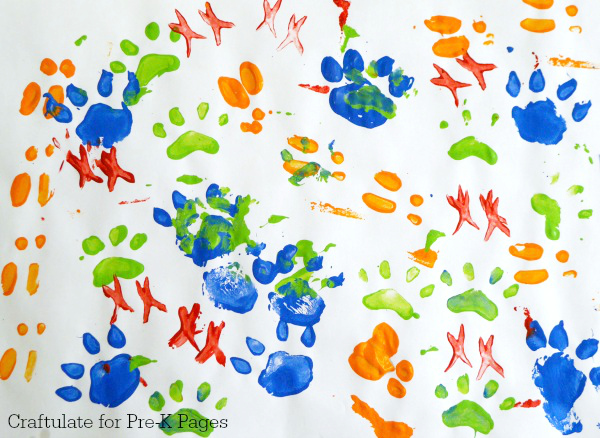 Using these stampers helps children develop more control over their hand muscles. They can direct where to place the stampers and how much pressure is used to press down. They can work on patterning skills or experiment with color placement, developing their visual skills.
Talk about the prints and how they differ from one another. Looking closely at the prints helps develop visual discrimination skills. And stamping the paw prints is a lot of fun!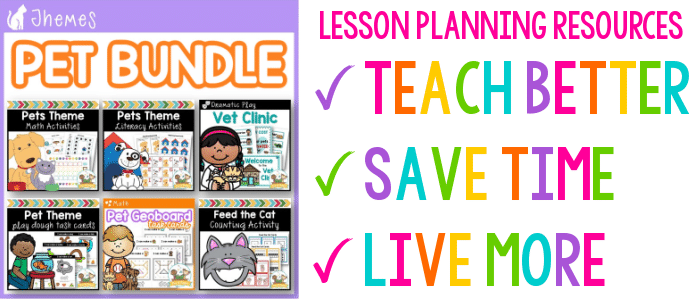 BIO: Georgina is a mom that loves to do lots of activities with her son. She blogs about art, crafts and activities for young children on Craftulate. Connect with her on Facebook, Instagram, Pinterest, and Twitter.
More Ideas for a Pets Theme—
Small World Pet Shop
Sensory Activity: Wash the Dog
Pet Supply Scavenger Hunt