Do you learn about pets in your classroom? Try adding some fun pet songs for preschool and educational videos to your favorite themes!
There are plenty of preschool songs about pets on YouTube that your preschool or pre-k kids will love, here's a list of some of my favorites below.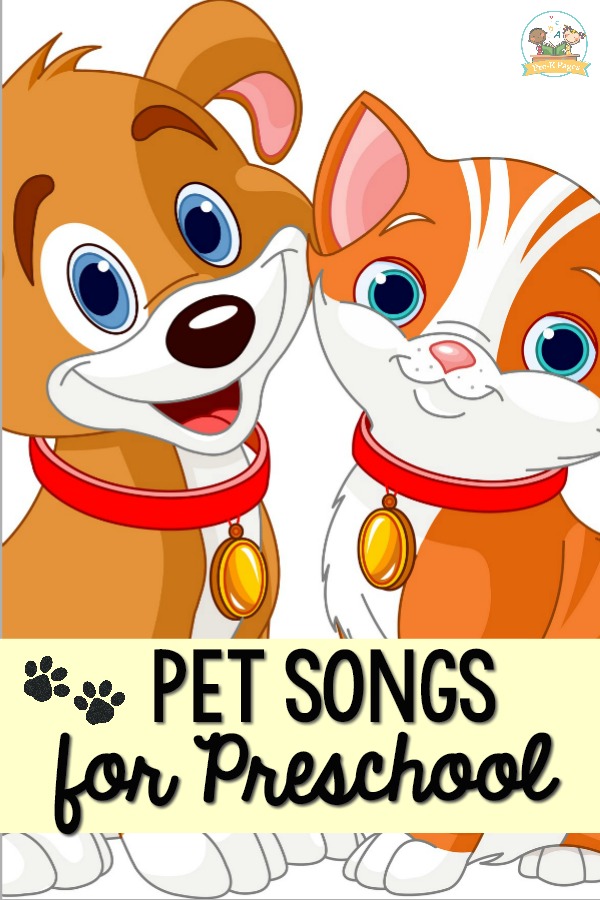 Pet Songs for Preschool Kids
There's nothing like a little music and movement to help little ones refocus! You can also sing these songs with your kids during circle time or transitions.
Using music is perfect for introducing new academic concepts, building background knowledge, and developing vocabulary skills for any theme or topic in your classroom.
This list includes fun songs about cats and dogs your little learners will love to sing!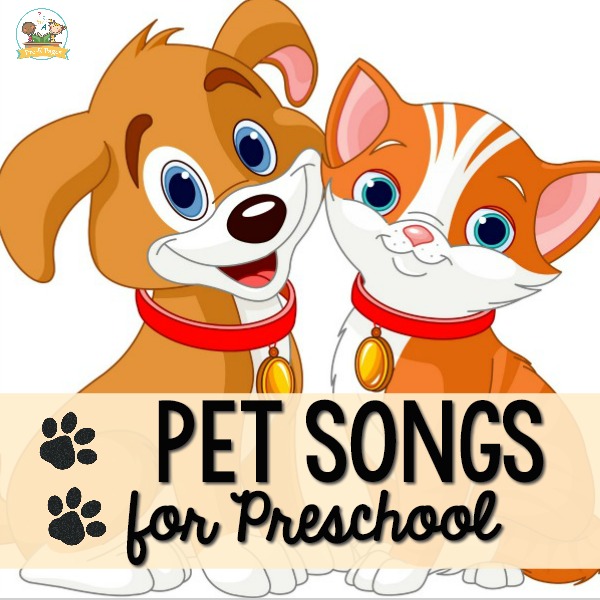 Pet Songs Preschoolers Will Love
Cat Party by Koo Koo Kangaroo
The Needs of an Animal by Harry Kindergarten
I Have a Pet by Super Simple

I Love Dogs by Pancake Manor

Bingo by Super Simple

These free, preschool teacher-approved YouTube videos will help you incorporate music and movement into your daily routine. All of the songs on this list are age-appropriate for young children.
Show these videos to your class on the big screen, or just play the audio if you prefer – either way, your little learners will love singing and dancing along to these fun songs!
Follow my Pets playlist on YouTube if you prefer to watch the videos there!
This Old Man by Mother Goose Club
When Cats Get Up in the Morning by The Kiboomers
Bingo by The Learning Station
The Cat Came Back by Laurie Berkner
Rags, by Jack Hartmann
Three Little Kittens by Mother Goose Club
The Goldfish by Laurie Berkner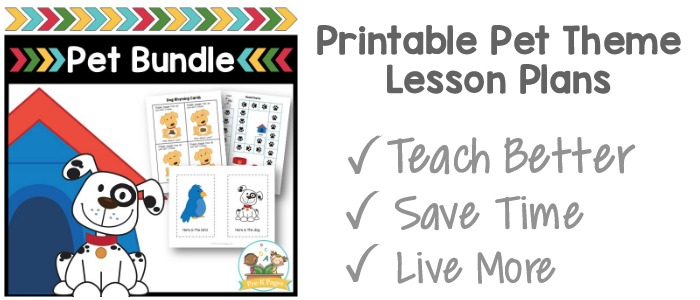 More Pet Ideas
Pet Shop Small World
Pet Paw Print Art
Dramatic Play Vet's Office