Are you looking for a fun game to help your kids learn the letters of the alphabet? This printable alphabet board game will help your kids practice important literacy skills like letter recognition and letter sounds.
But the best thing about this alphabet game is that you can quickly and easily customize it to meet the individual needs of your students. Just type in the letters your kids are learning and you've got a personalized activity for each child. Keep reading to grab your free copy!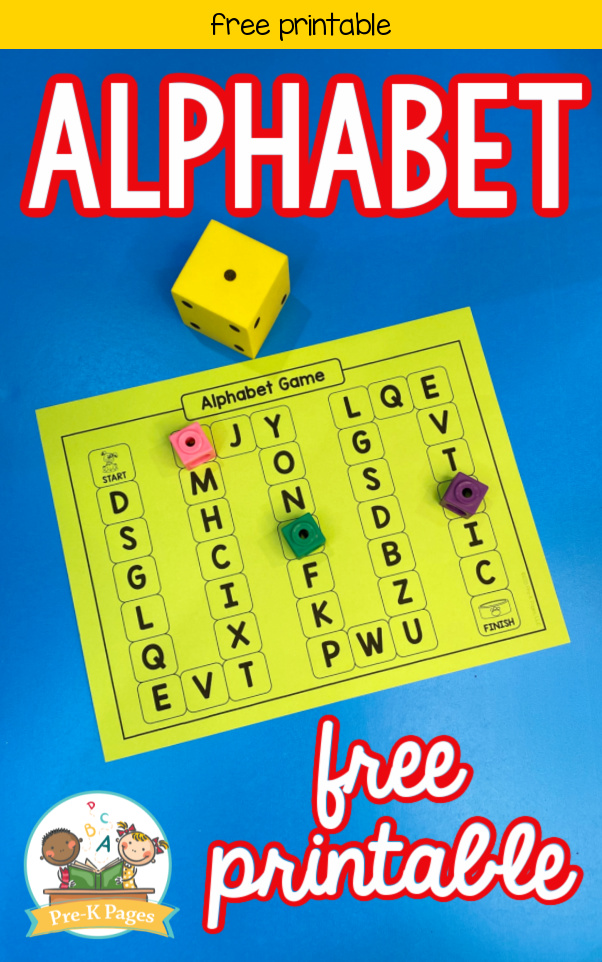 Alphabet Letter Board Game Printable
Let's face it, it can be hard to find alphabet activities that meet the needs of every single student in your class. It's important to find games that allow your kids to practice letter identification and letter sounds, but some games are too hard for some kids, while others are too easy. And you know what happens when your kids get bored or frustrated with an activity? Yep, they start to act out and you have to work even harder to get them back on track.
There was a time when I used a permanent marker on file folder after file folder to create board games for my class. I used to make these games for uppercase letters, lowercase letters, and numbers. But never in my wildest dreams did I think that we'd ever be able to create board games digitally and save them to use over and over again.
I can't even begin to describe what a game changer editable games are in the classroom! You can use these games during literacy centers or small group time.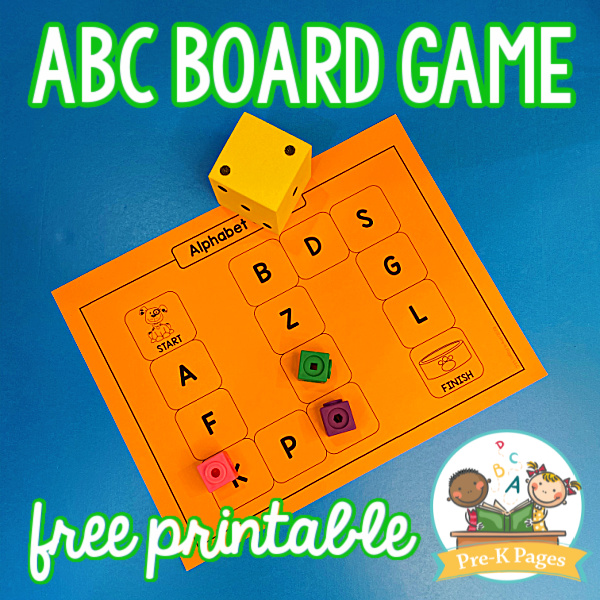 Printable ABC Board Game
You don't need much to make these games, but here's a short list to help you get started.
I like to use cardstock because it holds up better to little hands, but you can also use regular copy paper if you don't have access to cardstock. Another benefit of using this game is that it won't eat up all your printer ink because it's black and white. For this reason, I like to print them on brightly colored paper to make them stand out.
After you've downloaded and saved the alphabet board game template to your computer, then open it in Adobe Reader. If you don't follow these instructions, your document won't be editable.
Next, look at the different templates in the document. There's a version with big squares that only uses a few letters, a mid-level version with more squares, and the highest level that offers the maximum number of squares. Choose the version that best meets the needs of your students.
For example, if you have a small group of students who can recognize only a few letters, then you'll probably want to use the version of the board game with the big squares to give them practice with a smaller amount of letters. For other small groups who can recognize more letters, use the board games with more squares.
Now it's time to type the letters into your board game template. Use your assessment data to determine which letters you will focus on with each of your small groups and make a board game for each group.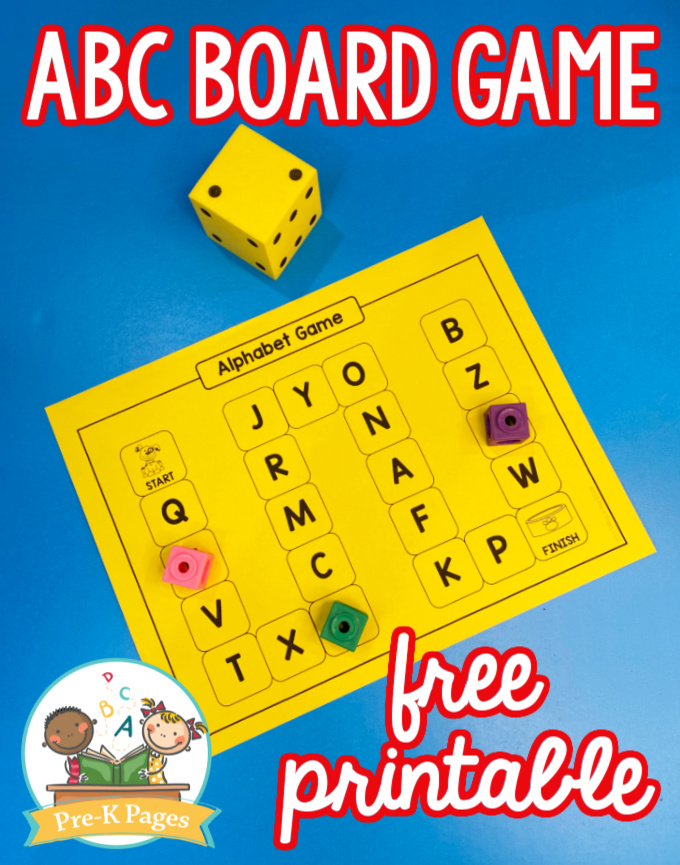 Editable Alphabet Board Game Printable
To play the game with a small group, first introduce the game board to your students. Then, demonstrate how to roll the dice and move the game piece on the board. When students land on a letter you can have them say the letter name or sound, whichever you prefer.
You can even create these board games to send home with your students for more practice. How will you use your editable alphabet board game templates in your classroom?

More Literacy Activities