Pup, cup, and up…it's a Great Day for Up by Dr. Seuss. Grab the classic Seuss book and a few supplies you already have in the classroom to create a fun read aloud and literacy activity with the kids.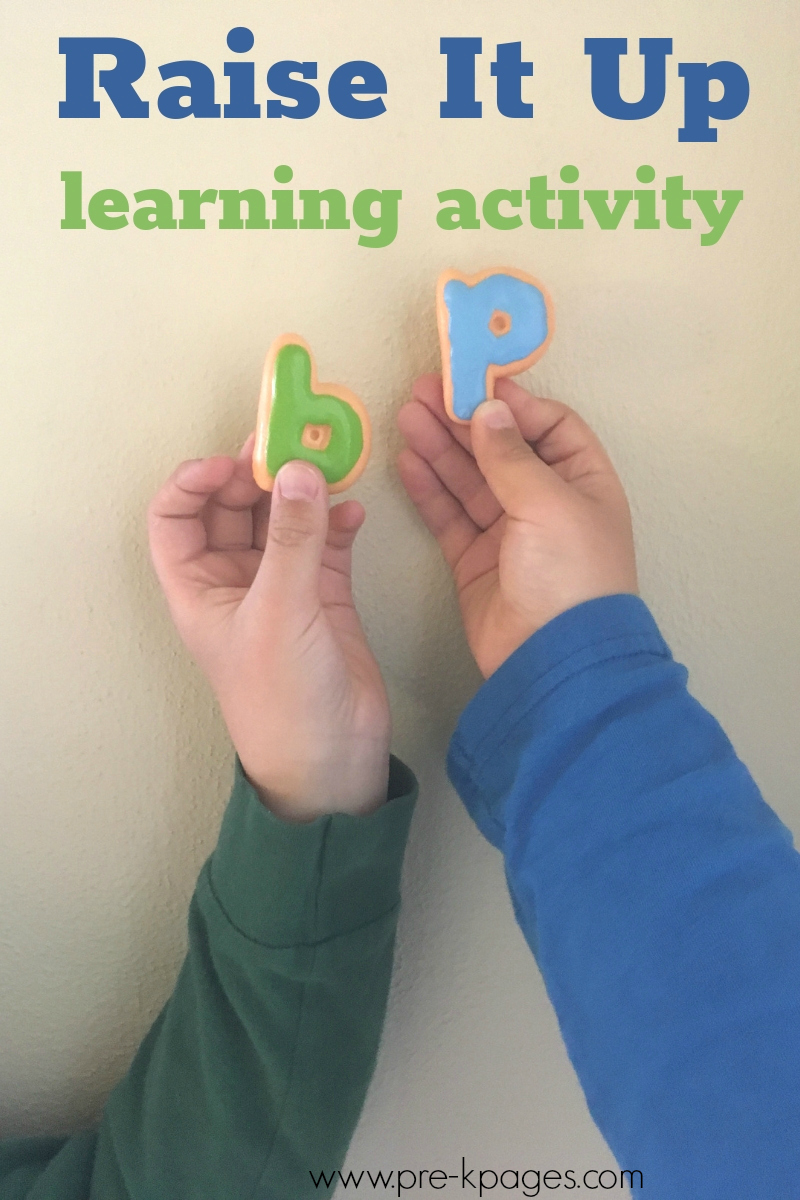 Great Day for Up and Literacy Activity
Literacy skills covered in this activity include:
listening responsively to a book and listening to directions
identifying story details
recognizing letters of the alphabet, colors, and/or numbers
identifying letter sounds
identifying rhyming words
Materials Needed
Book Great Day for Up by Dr. Seuss
Chart paper or dry erase board
Markers
Alphabet letters (magnetic, foam, or paper)
snap cubes or other solid colored objects, small toys or props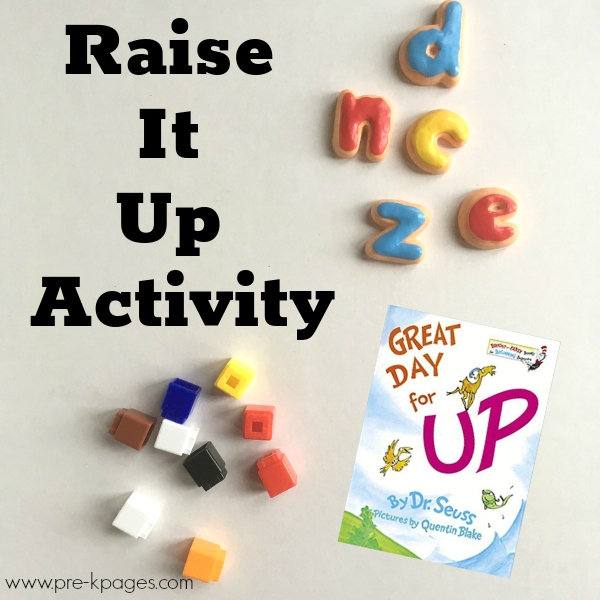 The Book: Great Day for Up
Gather the kids together and show them the front of the book Great Day for Up. Invite the kids to stand up and then sit down a few times to get the wiggles out.
Read the story to the children the first time for pure enjoyment. Throughout the week, you can reread the book several times to work on different literacy skills.
On one repeated reading, you can emphasize the word "up" since it is used numerous times in the story. Write it on chart paper or a dry erase board. Have the kids identify each letter sound and blend them together to read the word. Students may also come up and write the word.
During another reading of the book, focus on the rhyming words in the story. Dr. Seuss books are wonderful for teaching about rhyming. Read a page spread and have the kids listen for the rhyming words.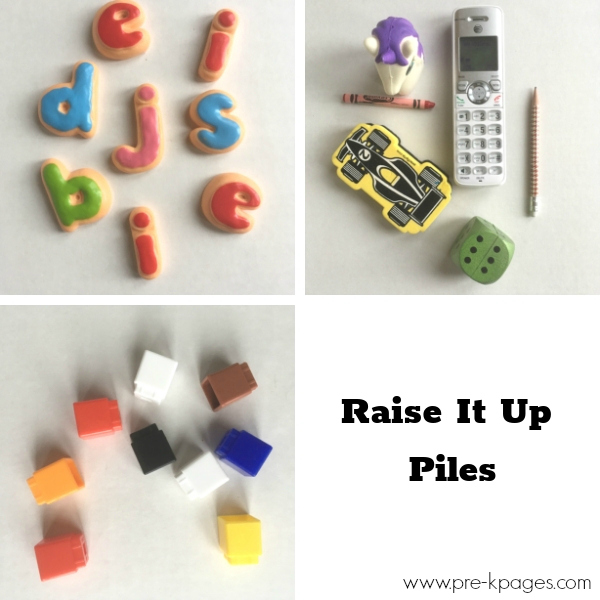 Raise It Up Activity
Setting Up the Activity
Gather a variety of objects from around the room for each child. If you would like to work on letter or sound recognition, collect letters. You can also use small objects or toys for working on beginning sounds. Snap cubes work great for identifying colors or counting objects. Each child should have a few items to participate.
Starting the Activity
Gather the kids and explain that everyone is going to use their pile of objects in the game "Raise it Up."
Then, name a letter, color, or beginning sound. The students should look at their pile of objects. If they have an item that matches, they should raise it up in the air. Continue until interest wanes.
Variations and Modifications
Purposefully choose items that match each student's needs. For example, if you have a child who is struggling with certain letters, be sure to include those in the pile.
If you are just using letters, you can call out a letter for some students and say a sound for other students to match who are ready for that level.
The kids will enjoy playing this activity with a partner or small group after doing it together in a whole group setting. Also, provide the book for kids to enjoy on their own. They can go through and find the word "up."
For more Dr. Seuss activities, check out these posts.
Dr. Seuss Activities for Preschoolers
The Lorax: Planting Seeds with Preschoolers
Fish Catching Game
BIO: Jodie is the creator of Growing Book by Book. She believes that we can meet the needs of all our growing readers. She guides you through developmentally appropriate book lists, reading activities, circle time ideas and literacy-building tips for young children. Check out her Week of Dr. Seuss Activities. You can also connect with her on Facebook and Instagram.
More Literacy Ideas