Adding music into the home or classroom environment is so important to do. Music is a wonderful, powerful tool for little learners. It captures their attention and minds in an important way.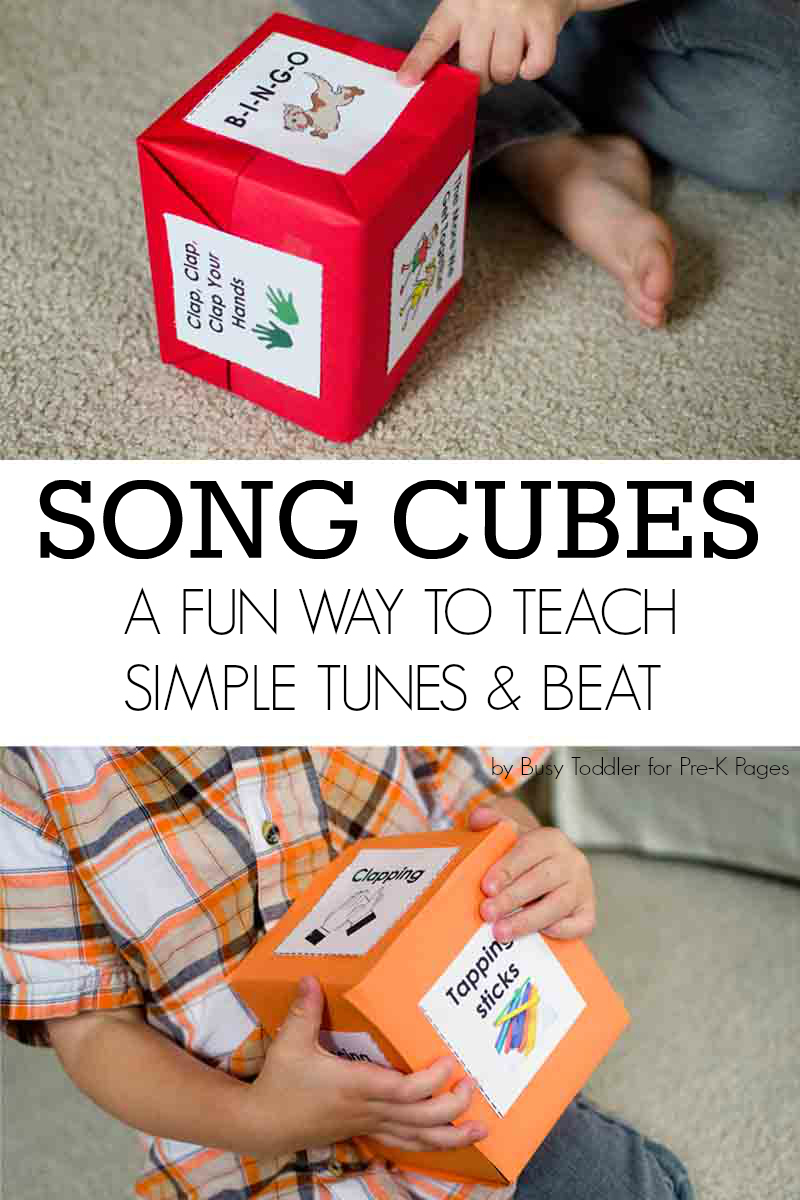 Finding the Beat
Even with young preschoolers, learning how to find the beat in songs is a completely do-able and learnable skill. It's important they learn to hear the patterns in music, the "heart beat", and be able to tap along with it.
Music is a good introduction to math for young children. The beat of a song is the basic pattern that underlies it. Helping children feel the beat and respond can help them begin to think about patterns and rhythms. Also, moving to the beat helps develop gross motor skills and control over body movements. Music is a great teaching tool!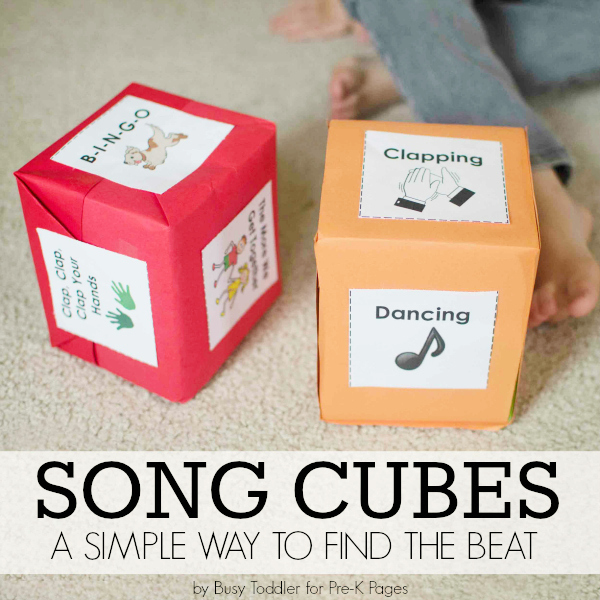 Music and Song Cubes
One of my favorite ways to incorporate songs and teach the beat is by making a simple song cube. For this music activity, we made two cubes for double the learning fun.
Song cubes are a great tool to have on hand at home or in the classroom. They can be easily customized to fit thematic units, seasons, or various holidays. They make a great addition to the morning routine in a classroom or as a fun "what should we do next?" activity in the home.
Materials for making a song cube:
Tissue box cube
Construction paper for covering the cube
Labels for each side (Song Cubes Printable)
For the "simple tunes" song cube, I covered the tissue box with construction paper and added a label for each of the possible simple songs. I made sure to fill my song cube with easy-to-learn songs that we can quickly find the heart beat in.
The second cube we made is where things take a little turn. This second cube included different ways to express the beat – either with gross motor skills or homemade instruments.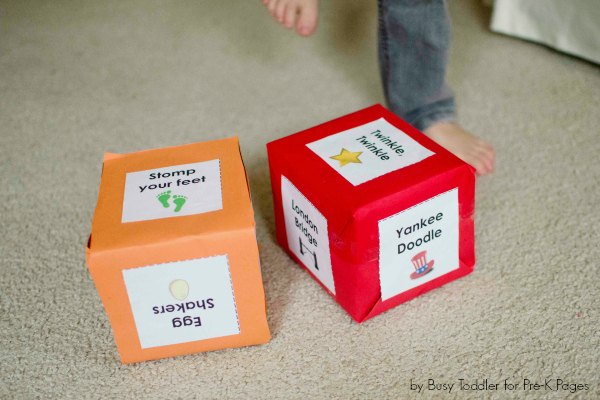 On the song cube, I selected:
B-I-N-G-O
Clap, Clap, Clap Your Hands
The More We Get Together
London Bridge
Twinkle, Twinkle Little Star (or The Alphabet Song)
Yankee Doodle
(Choose songs that you use regularly with your children. Or you can search for these songs on KIDiddles or other online sources.)
On the second "ways to express the beat" cube included:
Clapping
Tapping legs with hands
Using egg shakers
Tapping sticks together (craft sticks work great, so do spatulas)
Dancing
Stomping feet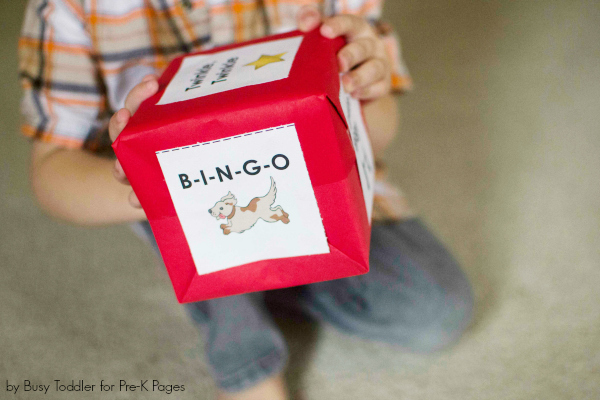 Using the Song Cube
Since this is an at-home activity for my family, my son tossed both cubes to see which song and which movement go together each day. "B-I-N-G-O" plus clapping means we will find the beat with our hands. Maybe the next day it'll be "Twinkle, Twinkle Little Star" plus tapping on our legs. The 36 possibilities for matches gives an added twist of surprise and anticipation each day.
In a classroom setting, inviting class helpers to toss a cube is a great way to share and take turns.
Toss the cube. Sing the song and show the beat in way rolled. Sing the song slowly as children are beginning to discover the beat. Adjust the tempo of the song as children master clapping/moving to the beat.
To extend this activity, consider speeding up or slowing down the song on a day-by-day basis. A fast version of "London Bridge" is a simple way to demonstrate the variety of beat patterns.
Creating a simple song cube for my son has been a huge hit in learning some classic old songs. Pairing the song cube with our "movement cube" has made for a great daily lesson in finding the beat.
BIO: Susie is a former kindergarten teacher turned SAHM mom who's just trying to make it to nap time. She blogs about the simple activities she does with her kids at Busy Toddler. You can join her party on Instagram, Pinterest, and Facebook.
Other Ideas for Music Activities—
Plastic Egg Music Shakers
Song Sticks: Building Skills in Transitions
Exploring Music with Leaves
Corn Shakers Music Activity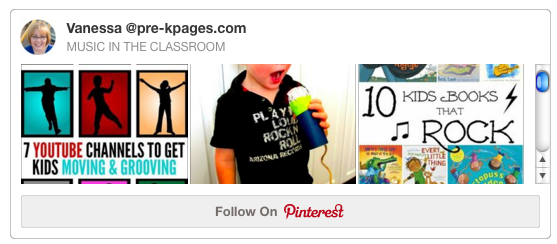 Follow my Music in the Classroom Pinterest Board for more great ideas!