Music is important in the classroom and at home. Kids love it, hearing it and making it. Your kids will love making their very own corn shakers for some fun Thanksgiving music activities. Add some homemade instruments to your harvest or Thanksgiving explorations!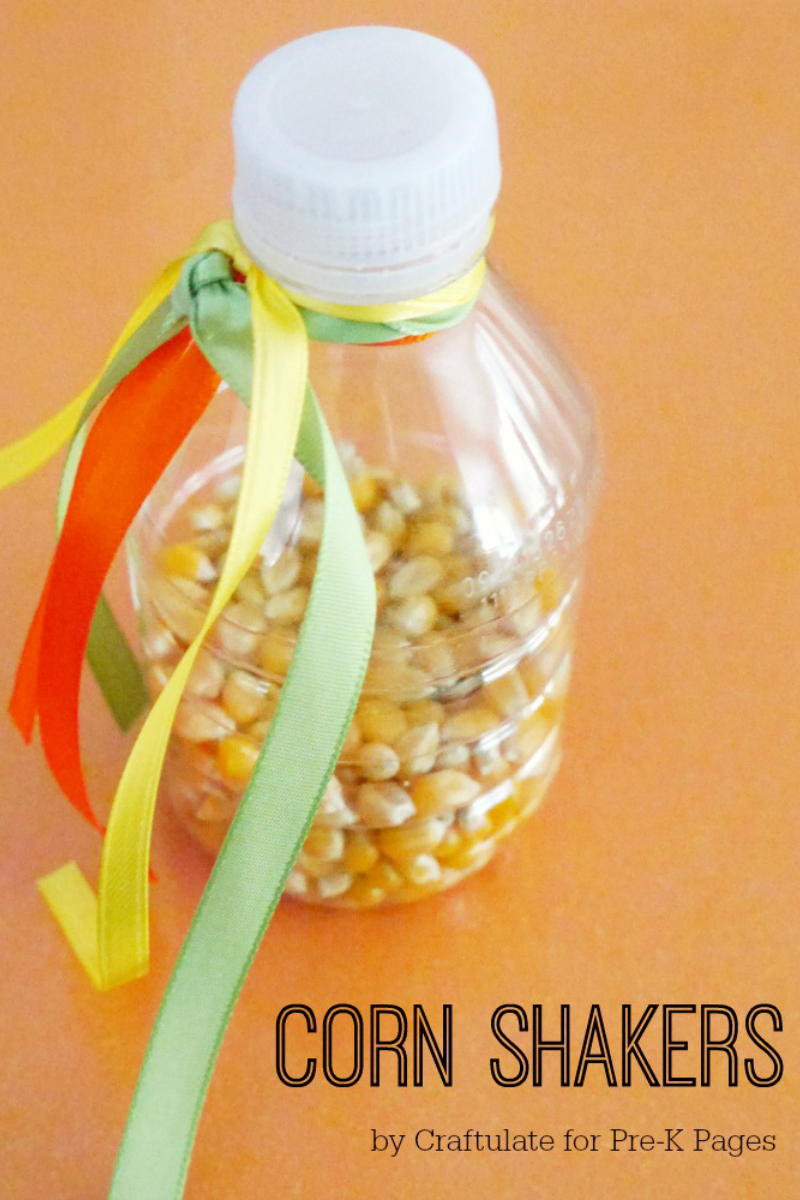 Thanksgiving Music Shakers
Invite children to shake these simple corn shakers to the beat of a favorite song. Did you know that listening and identifying musical beats supports the development of listening skills and concentration in young children?
When children move to a regular beat they are also practicing many fine and gross motor skills necessary for daily life and school. Research has shown that children who are able to identify and repeat musical beats do better in all academic subjects, especially math and literacy.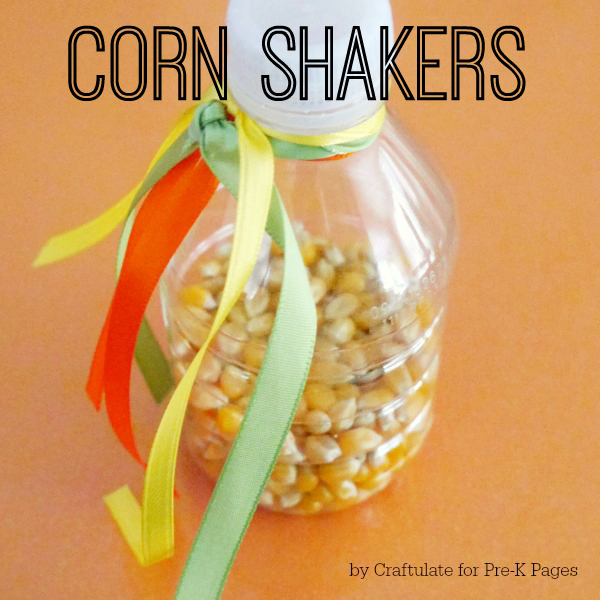 Making Corn Shakers
These fun musical instruments are super easy (and frugal!) to make. Kids will love being able to make a big noise!
Supplies:
Screw-top bottle or jar
Popping corn
Hot glue gun (optional)
The container that you choose for your shaker can be something out of your recycling bin, something you have at hand, or a cheap find from the dollar store. Plastic is the best choice for younger children. I prefer clear shakers but use whatever you can find; it's a great way to use recyclables!
Corn Shaker Container Ideas
Here are some shaker container ideas to get you started:
Plastic water bottle (small 8 fl oz size is perfect)
Empty spice jar
Salt and pepper shakers
Screw top plastic test tubes
Toothpick jar
Baby food jar
Cardboard tube (with ends sealed)
Small mason jars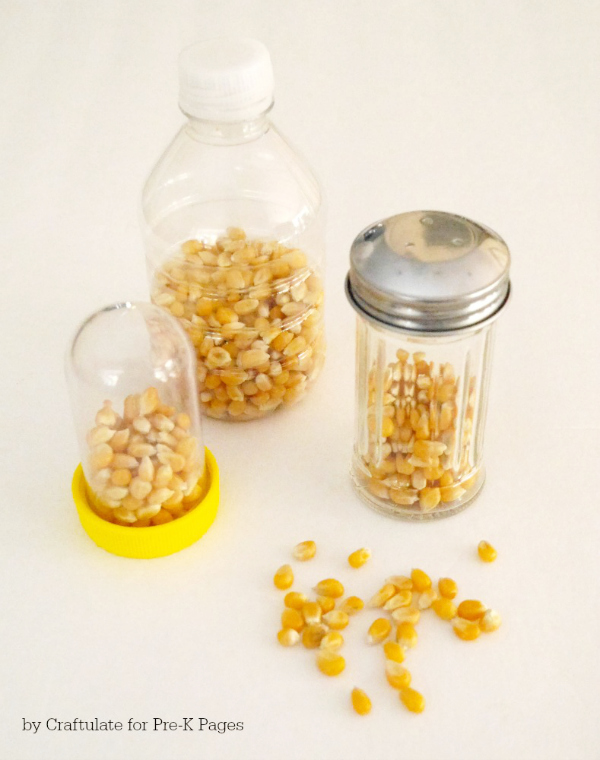 Corn Shaker Prep
Once you have decided on a container, add a small handful of unpopped popping corn. Don't fill the entire bottle or there won't be room to shake! If you are using the same type of container for every child, experiment with different amounts of corn in each one to create different sounds.
Screw the top back onto the container. If you are concerned about your kids being able to access the corn, then dab a little hot glue to the screw part of the lid first, then fasten it shut.
Give the shakers to your children and get rattling! Do the different containers make different sounds?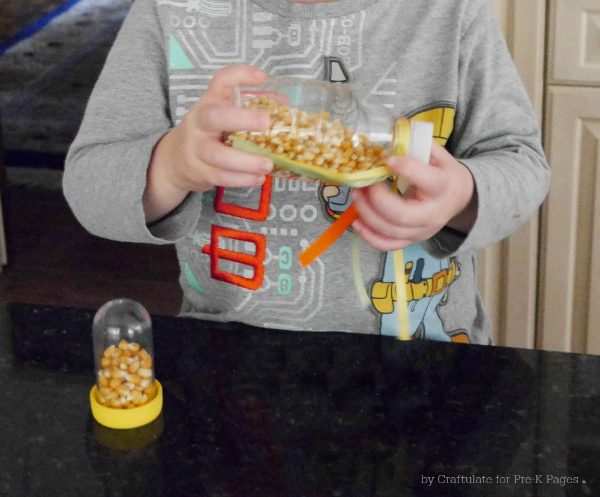 Introducing the Corn Shakers
If you filled your containers with different amounts of corn, ask the kids to compare the sounds.
If you are using a container with holes in the top (like the toothpick jar or salt and pepper shakers), try shaking it with your hand over the holes, and then with the holes open. Compare the sounds.
When I gave the shakers to my son, his first thought was that the corn was yellow apple seeds! I guess he's never seen unpopped popcorn before! He loved the big noise that they made!
Choose rhymes and songs with a Thanksgiving theme. Learn the words together then accompany the songs with your new shakers! Check out Thanksgiving Music for Preschool Kids for favorites of Pre-K Pages.
BIO: Georgina is a mom that loves to do lots of activities with her son. She blogs about art, crafts and activities for young children on Craftulate. Connect with her on Facebook, Instagram, Pinterest, and Twitter.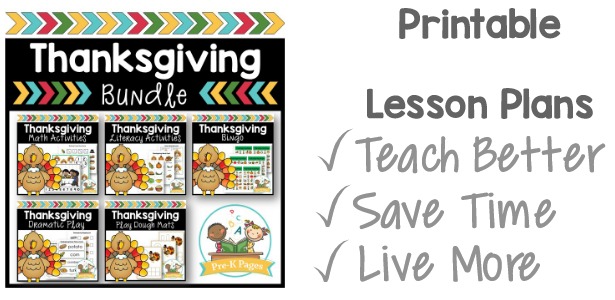 More Thanksgiving Ideas