Are you looking for ideas to make learning about space fun for your preschool, pre-k, or kindergarten kids? These Space Songs for Preschool are "out of this world!" These songs about space are perfect for helping them move their bodies and introduce them to a world full of music and fun. 
Here is a great list of fun space songs your kids will love! With just the click of a button, you can start listening to them right away! Pair these songs up with recess, brain breaks, or even times when you're just wanting the kids to stand up and shake out the wiggles!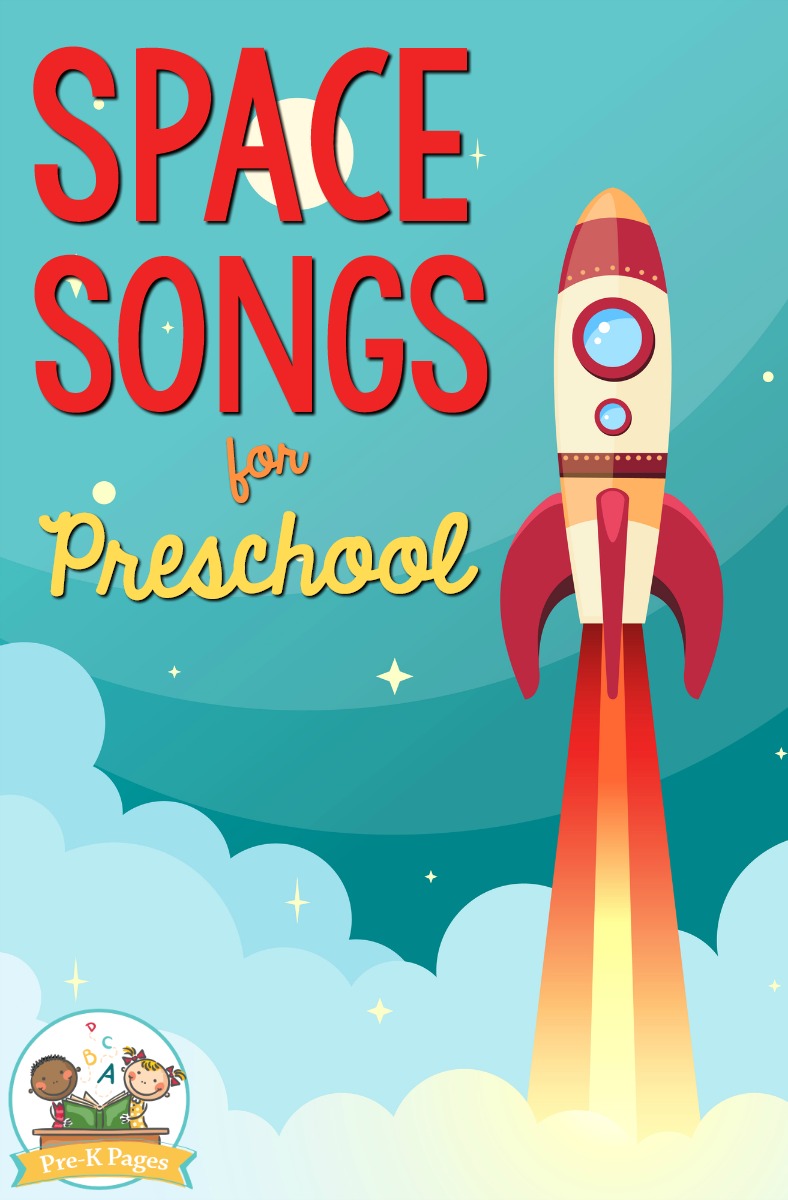 Space Songs for Kids
Kids love music! It's not only a simple way to get and hold their attention but music is also perfect for helping them learn and want to engage as well.
Once you start playing songs they'll love, this simple activity is something that they'll look forward to each and every time. 
Create a fun atmosphere in your classroom that also encourages your kids to be confident, too! They'll all love being able to dance to the beat, sing to the words, and move their active bodies as well.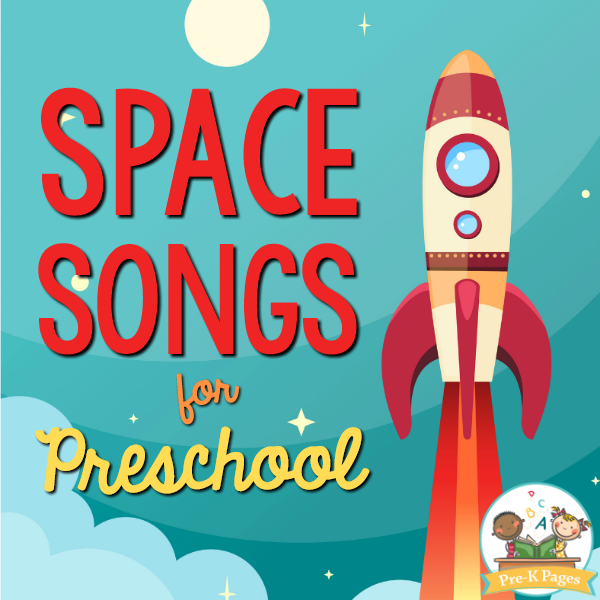 Music is a fast and easy way to bring a smile to their faces and a beat that their feet just can't resist. The more that kids find something that makes them happy and excited in school, the more that they're going to want to pay attention and learn! Cue up these songs during circle time or when everyone needs a bit of a brain break after a hard day or learning.  Songs are a great way to easily break up the day while also keeping everyone on their toes, too! 
Make certain that the kids know that music is not only something to sit and listen to but it's also a fun way to express thoughts, feelings, and emotions as well. The more that you can encourage them to express their feelings with positive and creative outlets, the more they might be drawn to using music as a way to do so.
Fun and Simple Space Songs For Kids
I've even made it super simple for you by gathering up the list of songs from YouTube as well! 
These YouTube videos are free and will be a great way to help you add music and singing into your classroom fast. 
Use these videos as a launching point and find even more great choices as well. There are so many age-appropriate videos on YouTube that would be perfect for your classroom setting.
Songs About Space
Rocketship Run, by The Laurie Berkner Band

Countdown to Blastoff, by Jack Hartmann

Eight Planets, by Pinkfong

Sun, Moon, and Stars, by The Singing Walrus

Astronauts! by Bounce Patrol

Space Videos for Kids
Earth Song, by Pinkfong

Eight Planets, by Mother Goose Club

Planet Song, by Kids Preschool

Twinkle Twinkle Little Star, by Super Simple Songs

Spaceship Song for Kids, by Fluffy Jet Toys

We Are The Planets, by Story Bots

The Spaceship Song, by Nursery Rhymes TV

The Planets of Our Solar System, by Hopscotch

Zoom, Zoom, Zoom, We're Going to the Moon, by The Kiboomers

More Songs for Kids