Need some fun Thanksgiving songs & poems for your preschoolers? They'll love these favorite songs all about giving thanks, and of course, turkeys!
Songs can be used to incorporate music and movement into your daily routine.
Music is a great way to introduce new concepts, build background knowledge, and develop vocabulary skills around a specific theme.
Here are some of my favorite Thanksgiving music videos from YouTube.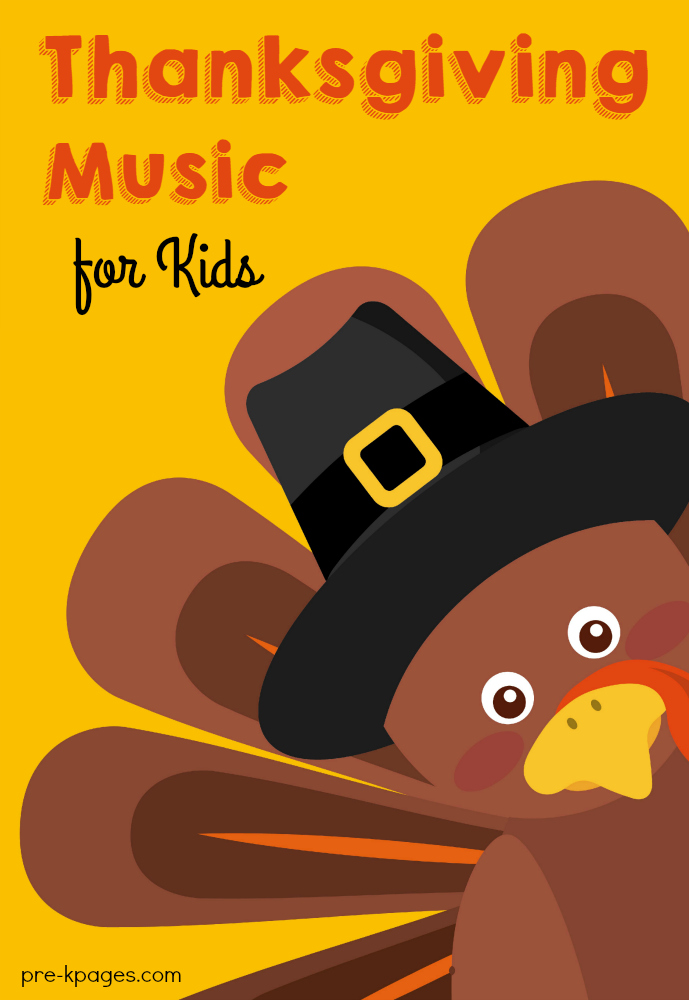 Thanksgiving Songs for Preschoolers
All of the preschool songs listed below can be found on YouTube. You can show these videos to your class using your projector and computer screen, or you can just play the audio- either way, your kids will love singing and dancing along to these fun songs in the Fall!
1.Thanksgiving Feast – Kids Turkey Song by The Learning Station

2.Turkey Song by The Kiboomers

3.Thanksgiving Day by Mother Goose Club

4.All You Turkeys Dance Around! by Harry Kindergarten Music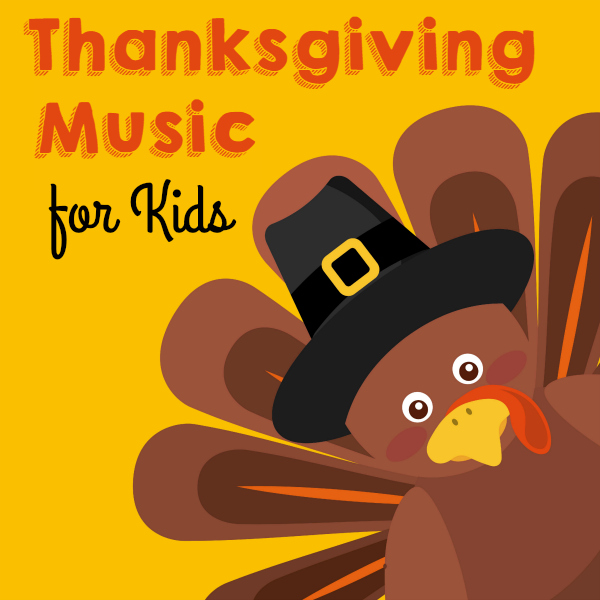 Thanksgiving Poems for Preschool
5.Albuquerque Turkey by The Learning Station

6.Turkey Dance Song by Bianca Merkley

7.Ten Little Turkeys by The Learning Station

Turkey Songs for Preschoolers
8.Do The Turkey Hop Song by The Kiboomers

9.Five Little Turkeys by The Learning Station

More Thanksgiving Ideas
Corn Shakers Thanksgiving Music Activity- Music is important in the classroom and at home. Kids love it, hearing it and making it. Your kids will love making their very own corn shakers for some fun Thanksgiving music activities. Add some homemade instruments to your harvest or Thanksgiving explorations!
Classroom Recipes: Thanksgiving Snacks Featuring Turkeys- When it comes to celebrating Thanksgiving with kids I prefer the KISS method- Keep It Simple Silly. That's why I love these two easy Thanksgiving snacks (featuring turkeys) that kids can make with very little help.
Thanksgiving Bingo- Free printable bingo game for a Thanksgiving theme or party in your preschool, pre-k, or kindergarten classroom. Includes both a black and white and a color version!