Do you learn about pond life in your classroom? Spring is the perfect time for pond songs for teaching and learning about frogs, ducks, and all things pond related. Using music and videos to supplement your theme or unit study is a great way to help your students learn vocabulary and new information.
There are many preschool songs about pond life on YouTube that you can use in your preschool or kindergarten classroom or at home, here are some of my favorites below.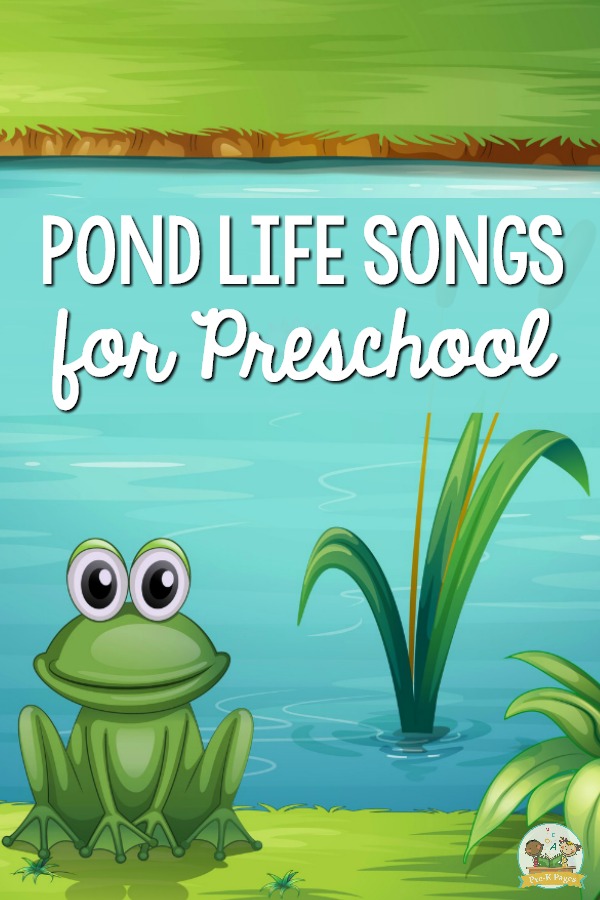 Best Pond Life Songs for Kids
You can choose to sing a song from this list with your kids during transitions or circle time. Songs and music are also perfect for helping your kids refocus and get their wiggles out!
Music can also be used to introduce new academic concepts, build background knowledge, and develop vocabulary skills for any theme or topic in your classroom.
This list includes fun pond songs your little learners will love to sing!
Five Green and Speckled Frogs by Mother Goose Club

Six Little Ducks by The Kiboomers

There Was a Little Turtle by The Kiboomers

Five Little Ducks by Super Simple Songs

On My Pond by Sesame Street

Froggy, Froggy! by Harry Kindergarten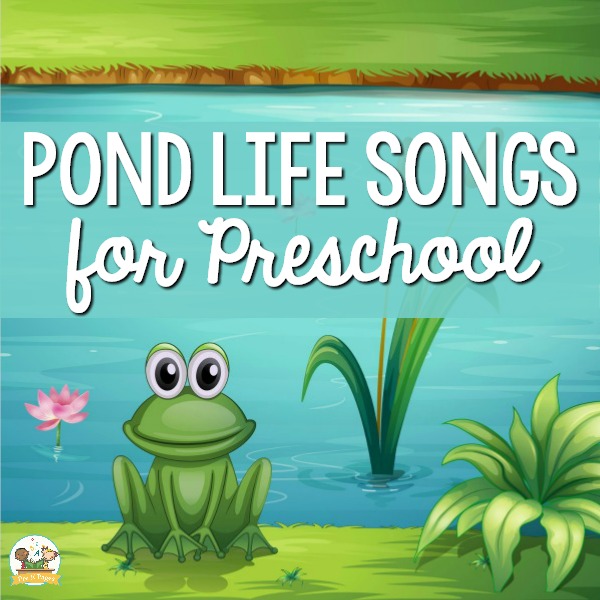 Pond Songs for Preschool
Try these free, preschool teacher-approved YouTube videos to add more music and movement into your daily routine. All of the songs on this list are age-appropriate for young children.
You can show these music videos to your class on the big screen, or just play the audio if you prefer – either way, your little learners are going to love singing and dancing along to these fun songs!
If you want an easier way to watch these videos, then subscribe to my pond life playlist on YouTube and you can watch them there.
Metamorphosis Song by Jack Hartmann

Five Little Ducks by The Learning Station

Nine Frogs by PinkFong

Five Little Speckled Frogs by Super Simple

Be Kind to Your Web Footed Friends by The Learning Station

Five Little Ducks by Bounce Patrol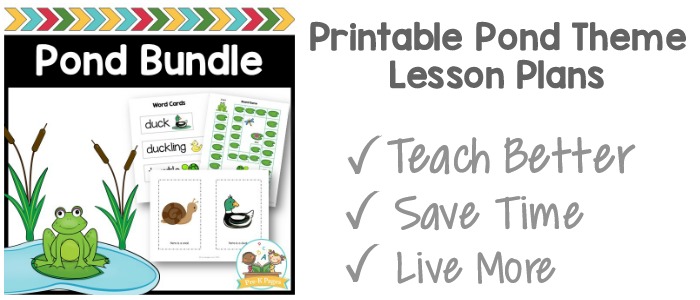 More Pond Ideas