Preschool songs are full of rhythm, rhyme, counting, and fun! Lots of educational concepts are packed into simple songs and finger play rhymes. These preschool songs are great to use at home and in the classroom during circle time. Use these songs and videos for breaks with your preschoolers or just to continue to build their growing brains!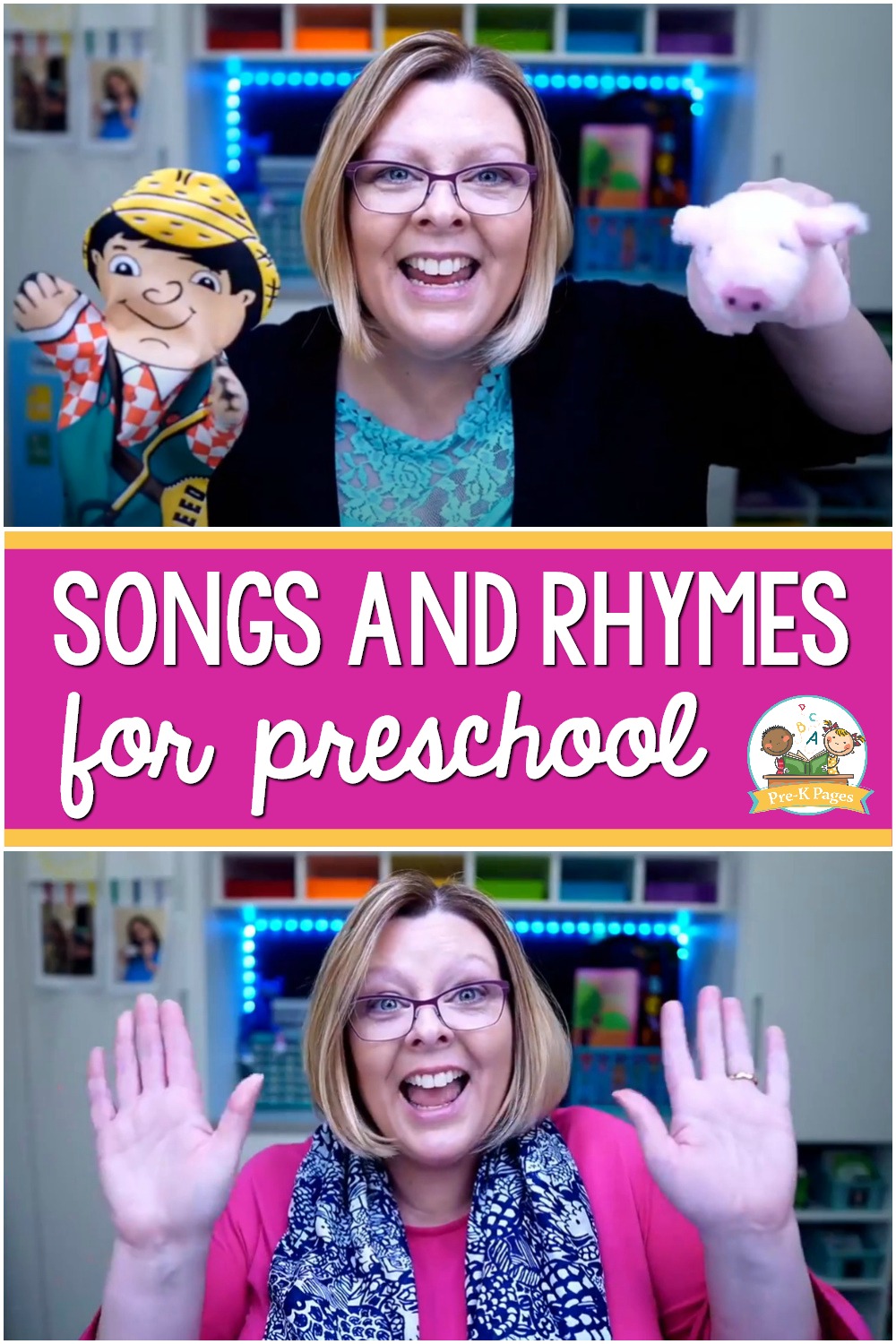 Singalong Preschool Songs and Rhymes

Five Little Monkeys

Five Little Ducks

Wheels on the Bus

Five Green and Speckled Frogs

Itsy Bitsy Spider

Five Little Bumblebees

Five Little Cookies

Who Took the Cookies from the Cookie Jar?

Farmer Brown Had Five Red Apples

Sticky Bubble Gum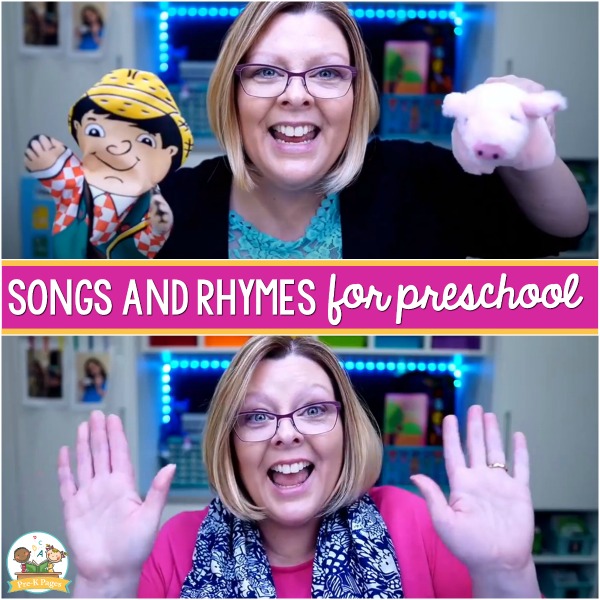 Preschool Song and Rhyme Videos for Kids

Five Little Ladybugs

Little Bunny

Open, Shut Them

Old MacDonald

Ten in the Bed

Two Little Red Birds

Ram Sam Sam

Hickety Pickety Bumblebee

Five Little Butterflies

Peanut Butter and Jelly
More Preschool Singalong Songs

Five Little Fishes

The Farmer Plants the Seeds (alphabet version)

Three Little Race Cars

ABC Letter Tree

Down by the Bay
Preschool Songs and Rhymes Choice Board
When preschoolers are involved in choosing what to do, they are usually more engaged. Download the Sing-a-Long Choice Boards for these songs.
One way to use the board: Cut the songs apart. Tape each song to a craft stick. Place the sticks in a cup. Your preschooler can choose the song to sing. Use only the songs you want or put all the songs in the cup
Another way: Lay the song boards on the floor or table. Toss a coin or other small object onto the board to choose a song to sing.
Music is a great way to build skills and concepts. Music also relieves stress and helps exercise the body in focused, specific ways. Use these songs with your preschoolers anytime you need a little break.
Since you can no longer create playlists of children's songs or music on YouTube, bookmark or pin this post. We'll add any additional singalong videos and keep the post updated for your reference.
Tell us which songs and rhymes are your favorites!