You've seen the pictures plastered all over Instagram and Facebook of those happy teachers snapping selfies galore and posting about how much FUN they're having at THE teacher conference of the year. Meanwhile, you're sitting at home watching Ellen reruns and having schoolmares.
Today I'm sharing my top secret tips for getting your school to send you to a teacher conference!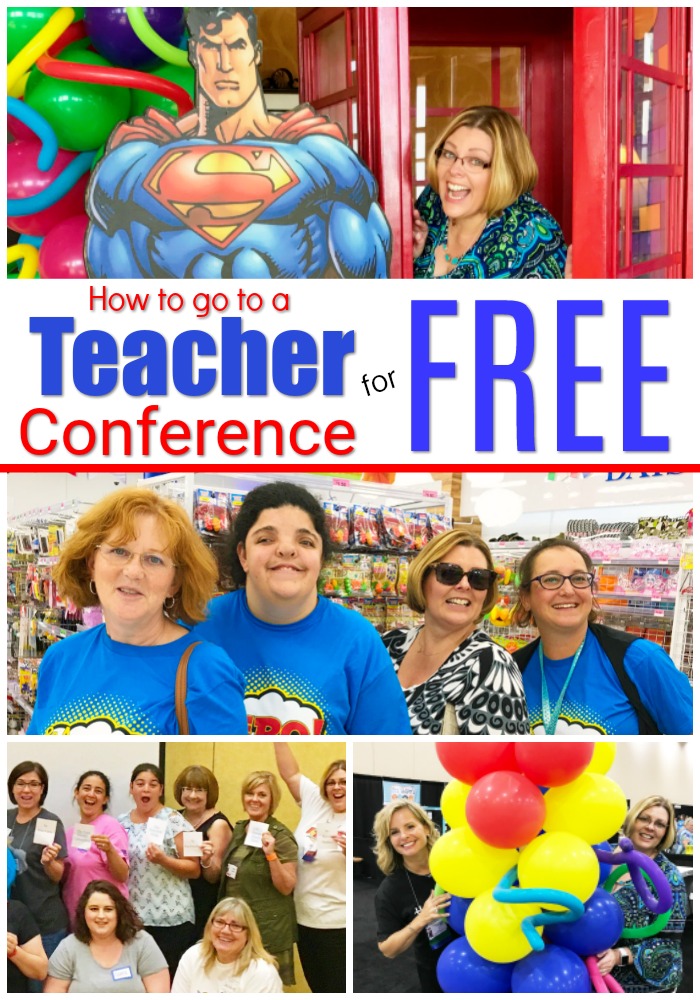 Top Secret Tips for Getting Your School to Send You to a Teacher Conference!
It's not an impossible task. Do a little homework, plan when and how to ask, and present the idea in a clear and concise way. Follow these tips and your school could send you to the conference of your choice.

How to Get Your School to Send You to a Teacher Conference
1. Timing is everything!
Choose strategically when to talk with your administrator. The beginning of school is a busy time. Often a line of teachers and parents will be waiting to talk about issues or problems. Wait to talk about your conference. Approach at a time when others are not around. Find a time when the administrator is more relaxed and not buried with other concerns. Talk to your administrator early in the year. You want to be the first person to ask to go.
2. Connect your conference attendance to goals and initiatives.
Look at the conference program. Since the current year's program will probably not be available yet, check the program from last year's conference. List your professional goals and your school's initiatives. Find sessions and conference content that match those goals and initiatives. You want to show your administrator how this conference will benefit you professionally and benefit the school.
3. Know the lingo, funding cycle, and budget.
Do a little research. Understand when money will be available. Learn about the areas of the budget that could be used to pay for the conference. If your school receives Title I funds, perhaps some of the money could be used for professional development. If you are a special education teacher or if you have inclusion students, some special education funds could be used for your conference; choose sessions from the conference that support special education strategies. Do the work upfront so your administrator will not need to do it.
4. Don't start with the price.
Give the positive reasons for attending the conference. Show your administrator how the conference could help you meet the goals. The price should be included in your information, in writing. (See the cheat sheet.)
5. Wrap it up and put a bow on it.
Meet face-to-face with your administrator. Go through the information with him or her. Include conference title, date, and location. Present some of the key topics addressed at the conference and the standards that the conference will help you meet. Include a statement that the conference will provide you with "research-based instructional strategies" that you can implement immediately in the classroom to help "students achieve academic success." Tell the administrator that you will take notes and share ideas with colleagues in a timely manner.
After giving your face-to-face pitch, give the information in printed format. All this information can be found on the cheat sheet. You could send the information via email, but only as a follow-up.
Professional Development Proposal (Cheat Sheet)
6. Do all the hard work upfront. The only work you want your administrator to do is say yes.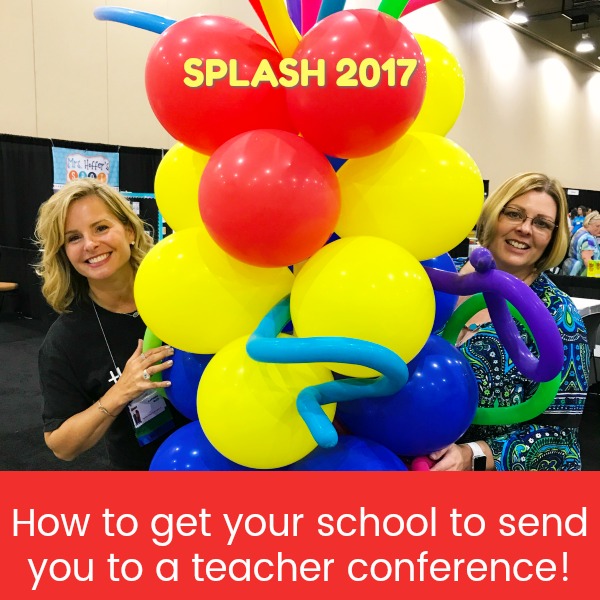 If you want to go to one of the BEST early childhood conferences in the U.S. then you'll want to check out the Frog Street Splash Early Childhood Educational Conference. This year's gala event will take place July 25-27, 2018 at the Gaylord Texan in Grapevine, Texas. The theme is Don't Stop Believin!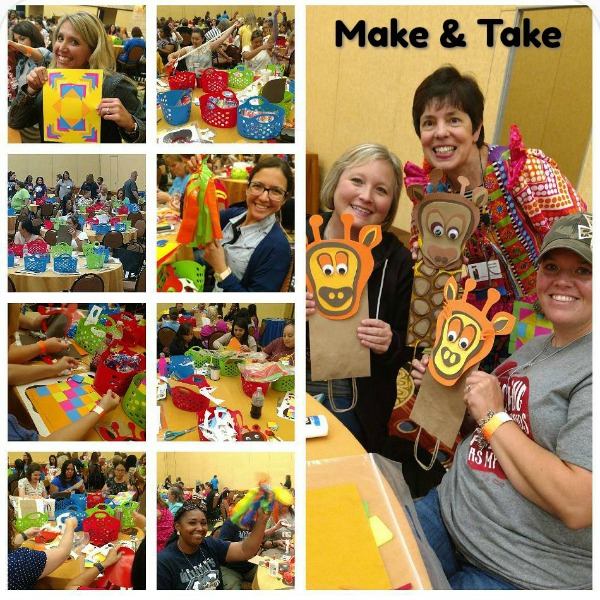 Make and Take
Oh, I almost forgot to tell you about the make and take sessions! The day before the conference officially begins there is an optional make and take day. It's a super fun day filled with making and taking cool stuff you can take back and use in your classroom right away! This picture is from Debbie Clement's 2017 make and take session.
Resources Mentioned
More Back-to-School Resources:
Five Tips for a Stress Free School Year
Lesson Plans
Daily Schedule
Preschool Center Management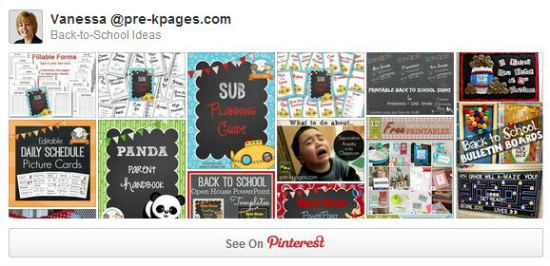 Follow my Back-to-School board on Pinterest for more great ideas!