Have you ever wondered how you can successfully balance a mixed age group? These are classroom management tips to teach mixed-age groups, so that you can help all of your students, whether they have just entered preschool or if they are about to head to kindergarten.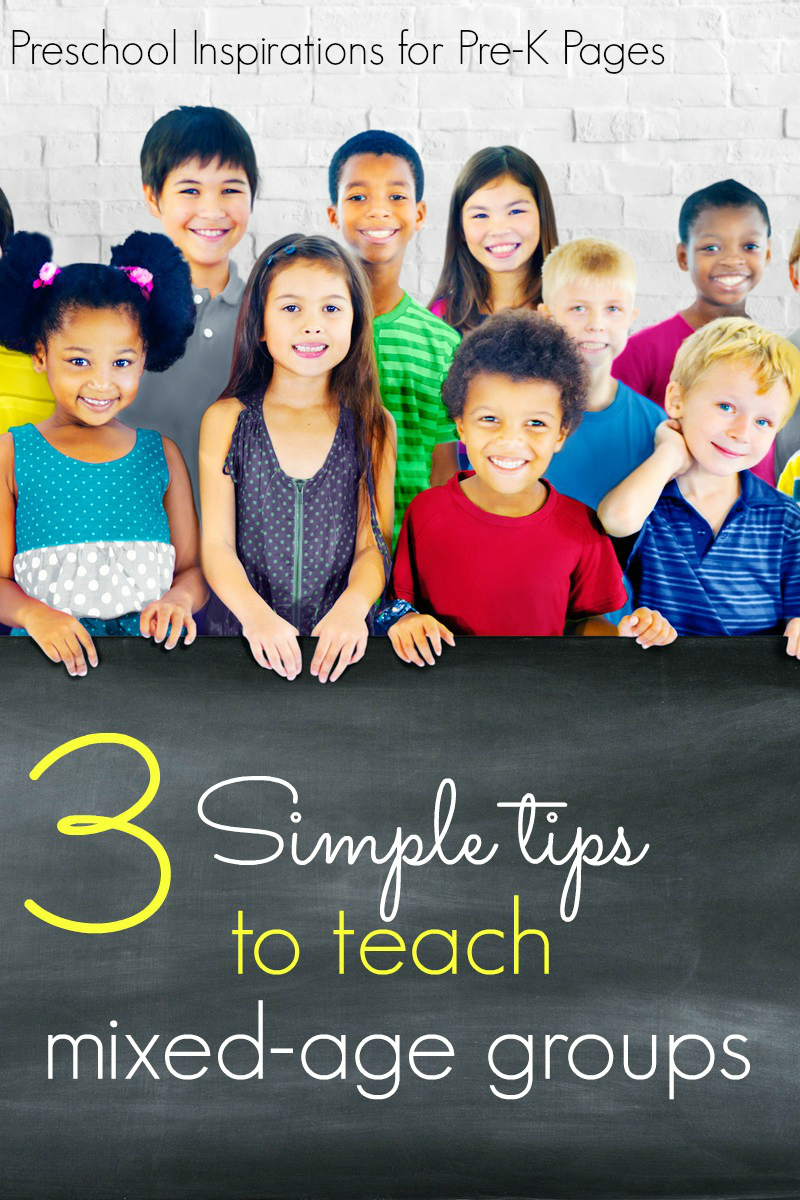 Teaching Preschool Mixed Age Groups
The first year that I worked with mixed-ages was a complete culture shock to me compared to the years I had taught just 3-year-olds. Initially, I thought that putting mixed ages together was crazy! Some days it felt that my 3- to 5-year-olds were five years apart instead of just two.
How was I supposed to meet the emotional needs of the younger children and prepare my older ones for kindergarten? And at the same time? I had little ones who could barely speak sentences or follow directions, and I was desperately trying to help the older ones learn to write their names and find activities that were at their level.
I wanted to divide them all: the 3s, the 4s, and the 5s. I insisted that they didn't belong together. Even though I felt like I didn't accomplish hardly anything that year, I didn't run away from teaching mixed age groups — and the unexpected happened. I started to like my mixed-age class. In fact, I love mixed-age classes so much that I actually prefer them now.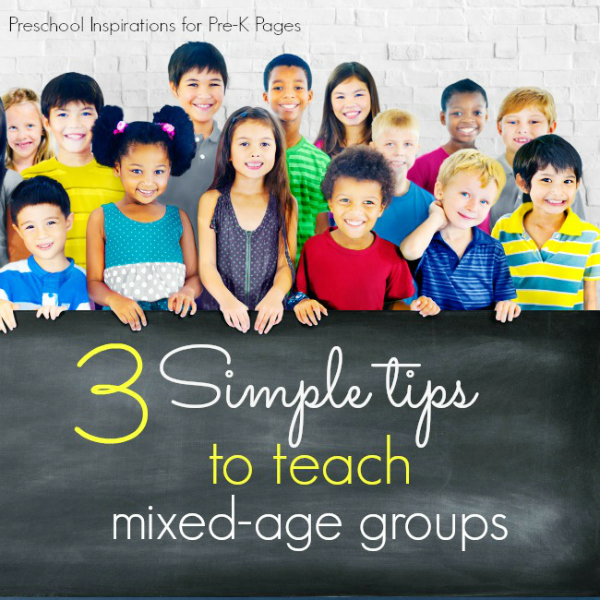 Teaching Tips for Mixed Age Groups
Here are my tips for teaching mixed-ages that really work.
1) Set out open-ended activities.
Unit blocks, magna-tiles, LEGO bricks, play dough, and sensory tubs became my staple learning activities (as well as any other open-ended materials). Children of all ages love them, and a 3-year-old has as much to learn from using them as the 4- and 5-year-olds.
While a younger child at a water table is mastering pouring, scooping, and cause and effect, the children who already understand those concepts are experimenting with volume, capacity, gravity, and more.
2) Put out materials that interest children and support them where they are and beyond.
When you arrange an environment with learning centers, you can easily meet the needs of children by having materials with various difficulty levels. A writing center with alphabet stamps, markers, crayons, and pencils allows opportunities for children to explore literacy at all levels. A child who is not ready to write yet is able to use the alphabet stamps; and when they are ready for writing, the pencils, markers, crayons, or other writing supplies are already there. If you want tips on setting up a great writing center with various learning materials, head on over to the Pre-K Pages writing center.
In dramatic play there are endless options. If you were to set-up a restaurant theme, for example, you could have out play food, menus, notebooks to write out orders, a cash register to pay, and more. Not only are children working on important collaboration and social/emotional skills, but you have just added math and literacy elements. Plus, they will help build a child's confidence and interest in those learning domains.
3) Encourage peer learning.
It is no secret that children interact differently with their peers than with adults. One of my favorite sights is seeing children help one another and teach one each other. It comes quite naturally to many of them. And in any classroom, even with same ages, children have different abilities and skills.
A teacher friend once gave me this piece of advice that I use frequently. When a child needs help with something minor, such as putting on a coat or squeezing out glue, encourage them to ask a friend to help first. Then if the friend cannot help, they should come ask the teacher. After I implemented this, I saw children helping one another with zipping coats, writing their names on their artwork, and even by comforting one another when someone got hurt. I never had to ask them to do this. The children gained an incredible sense of empathy for their classmates and wanted to be involved.
Through time, patience, careful observation, and flexibility, you can use these tips to successfully balance how to teach with mixed ages. An added bonus is that the next year you will already have class veterans who will help show the new classmates around.
More Teaching Tips For Preschool
BIO: Katie writes at Preschool Inspirations and has been teaching and administrating preschool and early childhood programs for a total of 14 years. Classroom management is a favorite topic for her and you can read her take on tattling and see her favorite calm down jars. For more of Katie's tips, you can connect with her on Facebook, Pinterest, or Instagram.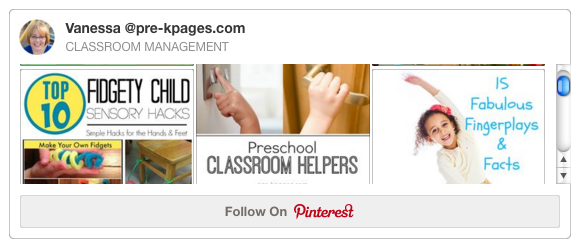 Follow my Classroom Management Pinterest Board for more tips and ideas!