Kids love puzzles! These Valentine heart name puzzles are super easy to make and perfect for a Valentine's Day theme at home or in the classroom.
Simply change the shape and you have an instant, educational activity for any theme!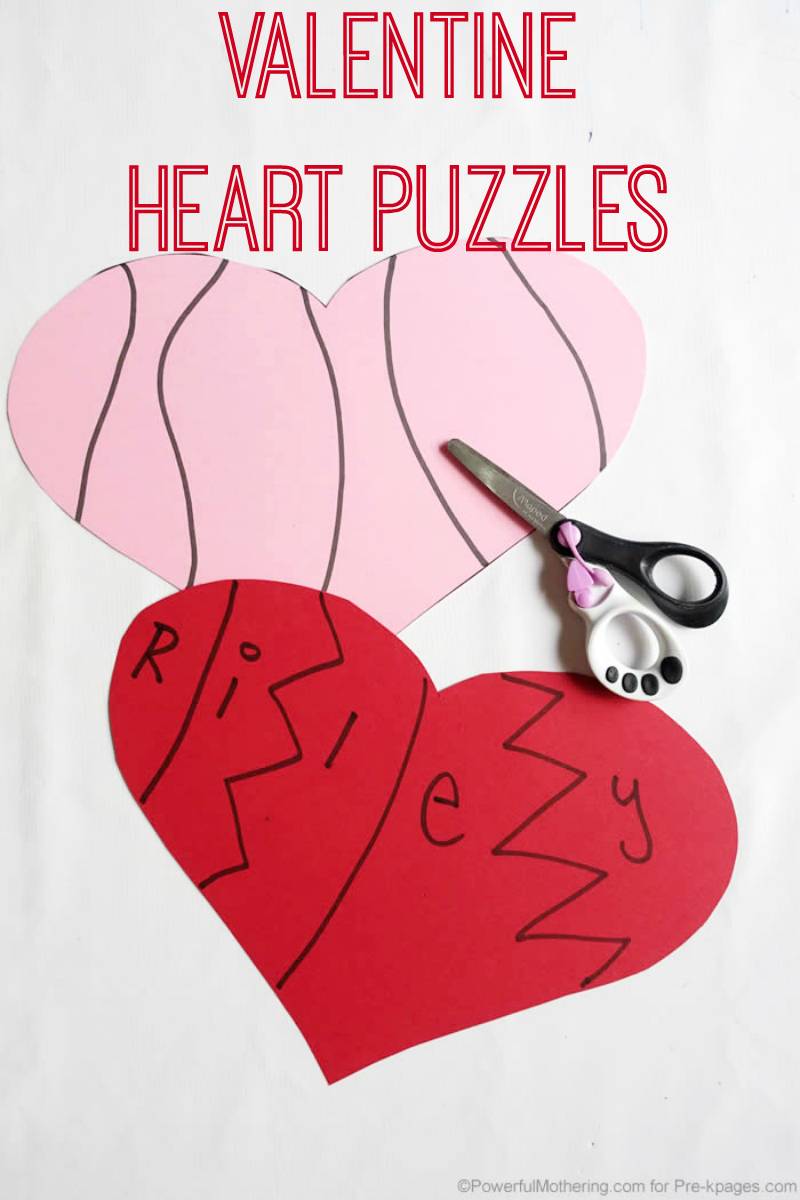 Our goal with this activity was to practice our scissor skills and support fine motor development. We also reconstructed our cut up heart as a puzzle- which is great for developing critical thinking and sequencing skills.
For this activity you will need:
Heart shape (Print this heart template on colored cardstock!)
Black marker to draw lines for cutting
Scissors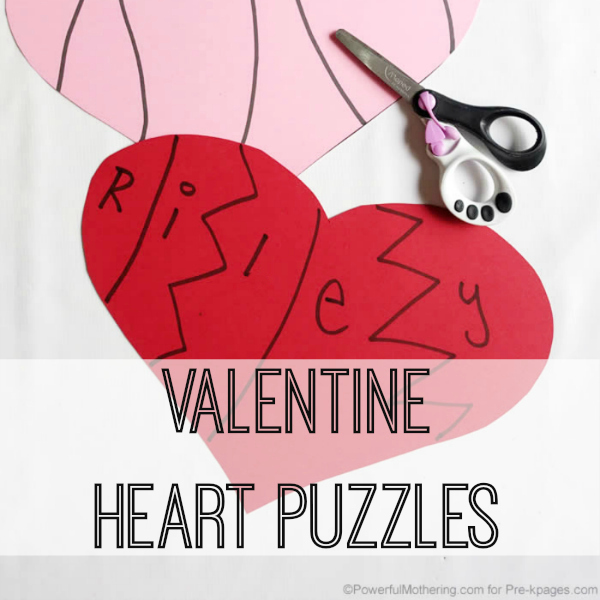 Valentine Heart Name Puzzles
Make lines on your heart according to the ability level of your children. Straight lines work best for those just starting out, and more zigzagged lines can be used for children with more developed fine motor skills and experience. Fewer lines for your younger puzzle makers, or more lines for more mature kids.
Another idea you can try: Write the child's name in between the lines so he can reconstruct his name.
First, draw the lines on the hearts with your marker. If you will be adding children's names, write the letters on the heart too. Then, invite the children cut their puzzles on the lines.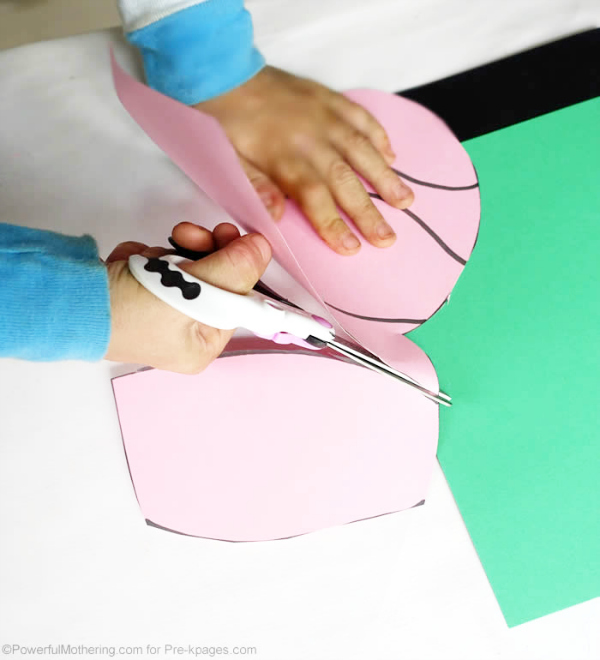 Next, invite children to put their puzzles together. If you're using children's names, you will want to provide them with a "name model" such as a name card or just write their name on a piece of paper for them to reference.
For additional fine motor practice, invite children to glue their puzzles to paper if they choose.
In a classroom setting, you could also send the pieces of the puzzle home in an envelope and invite parents to assemble the puzzles with their children at home.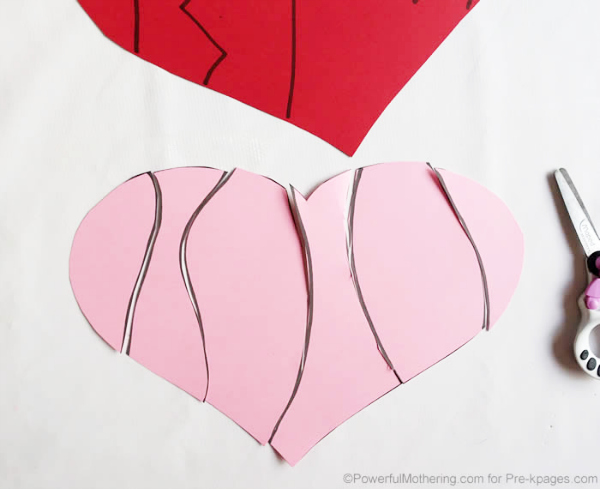 BIO: Do come visit Nicolette on her blog at Powerful Mothering. She loves to share simple and easy crafts, activities, printables, and learning ideas for babies, toddlers, and preschoolers! She is also a co-author of 99 Fine Motor Ideas.
More Valentine's Day Ideas