This Valentine's Day light table activity is super easy! And your kids will have a blast making and learning the letters of the alphabet with a seasonal twist!
When your kids are picking up and manipulating the plastic hearts on the light table they'll be engaging in sensory play and developing those important fine motor skills too!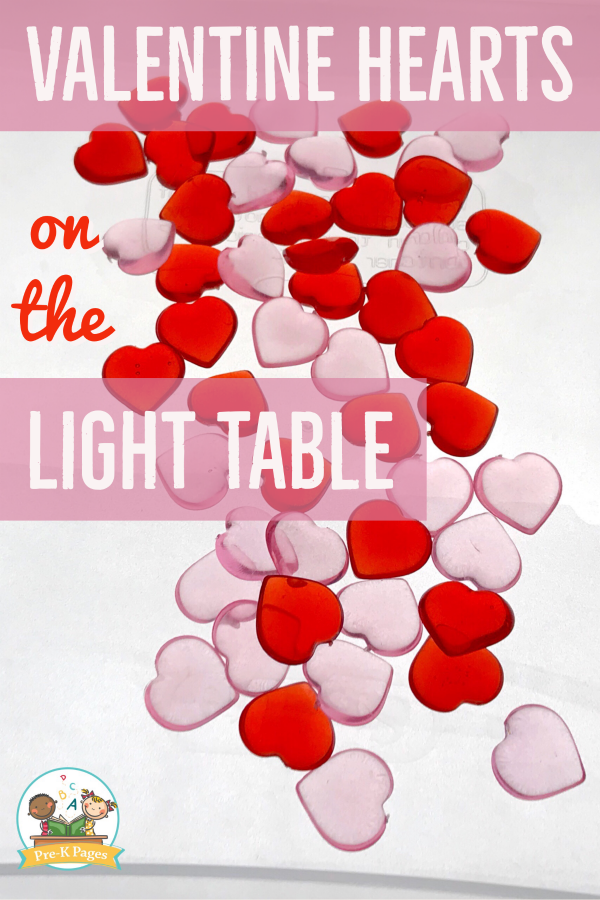 What Is A Light Table Used For?
You might be wondering what a light table is and what it is used for.  A light table is a translucent flat surface.   An example would be a tabletop- with a light source underneath, the light shines up towards the top of the table.
You may be familiar with the concept of light tables as a drafting tool, but they have quickly become popular in early childhood classrooms everywhere.
Valentine's Day Light Table Activities
Here are the supplies you will need to set-up this activity in your own classroom.
Heart Table Scatter (dollar store)
Permanent Marker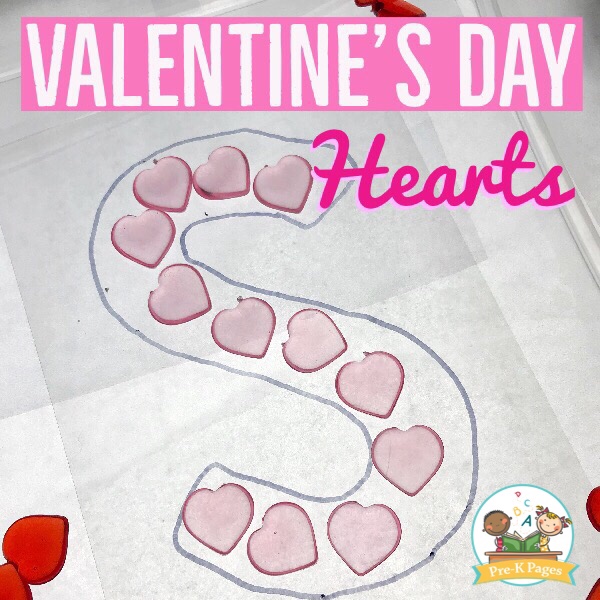 Hearts on the Light Table
You will need a scrap of leftover laminating film or you can run an empty laminating pouch through your Scotch laminator.
Next, place the laminating sheet over a page from the Alphabet Fine Motor pack.  You can use your permanent marker to trace the letter.
If you have transparencies and the ability to print on transparency sheets, then you can skip this step.   It's just a workaround because not everybody has access to those things.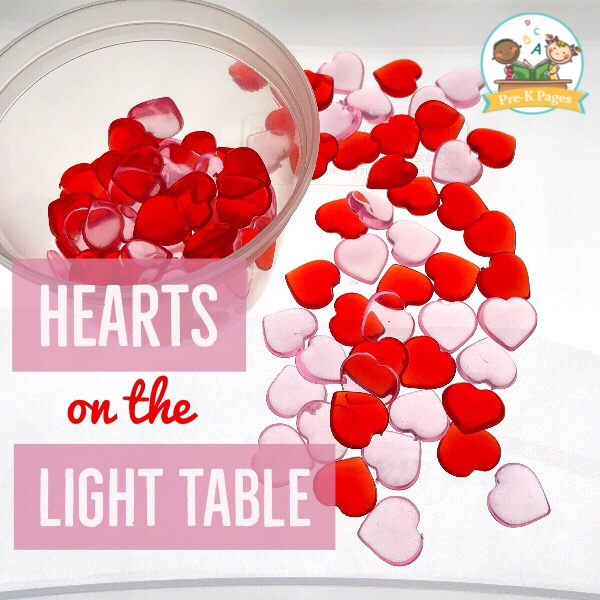 Valentine Hearts on the Light table
Table scatter for different seasons and holidays can often be found at your local dollar or craft store.  It's perfect for playing and learning on the light table!
These plastic hearts were purchased from my local Dollar Tree store in the seasonal section.
If you have children who still put things in their mouths then careful supervision will be necessary for this activity.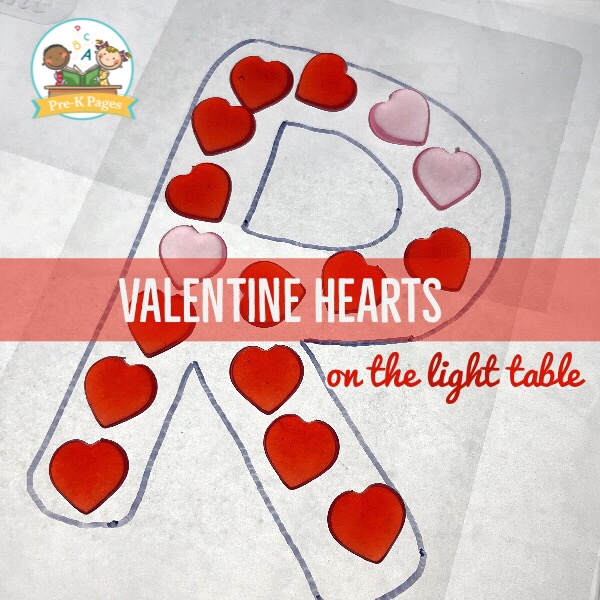 Learning Letters on the Light Table
After you have traced your preferred letters on the laminating film, you can place your heart table scatter in a container or basket near your light table.
If you don't have a light table, here's a tutorial that shows you how to make your own light table that won't break the bank.
Invite your children to place a laminating sheet on the light table and to use the hearts to fill in the letters.
Watch the Video

These plastic hearts are great fine motor activities.  The plastic hearts can help to develop those fine motor skills – the small muscles in the hands used for holding crayons and pencils.
Your kids will be engaging in sensory play by exercising their hands as they pick up and move the hearts.  In addition, they'll be playing and having fun while they do it – that's a win-win in my book!
You could also use colored floral gems from your local dollar or craft store to fill in the letters. Colored gems are always available and they're flat on the bottom so they won't roll off your light table.
What Other Activities Can I Use A Light Table For?
A light table can be used to enhance literacy, math, and writing skills in fun and playful ways. Light tables can be used for color sorting as well.
You can all use it all year round as well! Such as exploring Fall Colors, feathers on the light table for Thanksgiving, or as a fun winter activity as well!
The possibilities for playing and learning with a light table are endless!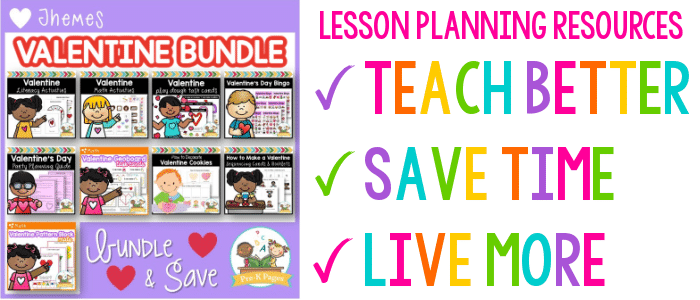 More Valentine Day Activities
Looking for more activities for Valentine's Day? Check Out These Activities Below!
More Valentine Ideas