Do your little learners enjoy sensory activities? This Valentine's Day sensory bin is perfect for February in your preschool or pre-k classroom.
Add some loose parts and fine motor tools to create a fun and engaging Valentine themed sensory experience your kids will love!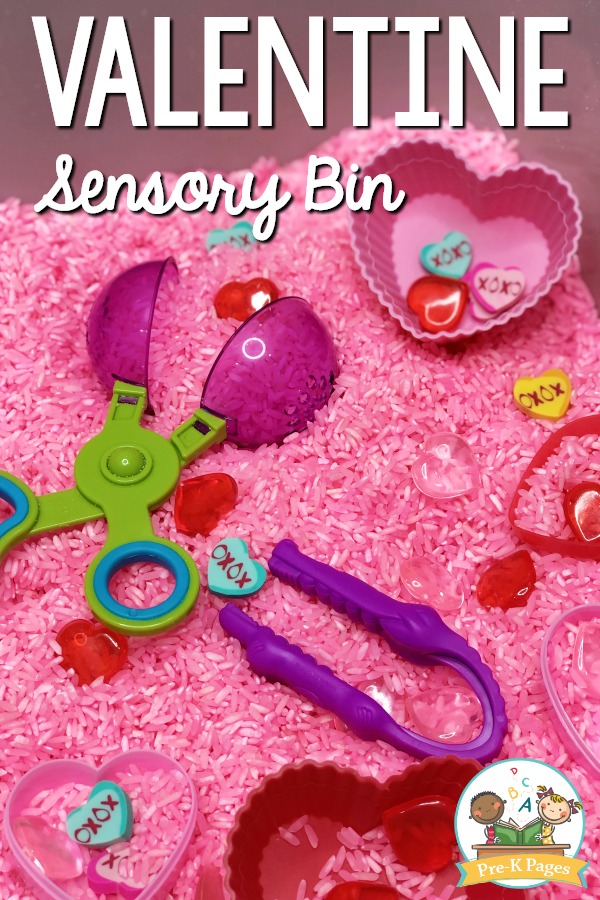 Valentine's Day Sensory Bin
Kids really enjoy putting their hands into this sensory bin and feeling the texture of the rice as it slips through their fingers.
But it isn't just about having fun, sensory play experiences also provide children with opportunities to practice fine motor skills.
Young children will also enjoy using tongs and tweezers to pick up the gems and mini erasers in this Valentine's Day themed sensory bin.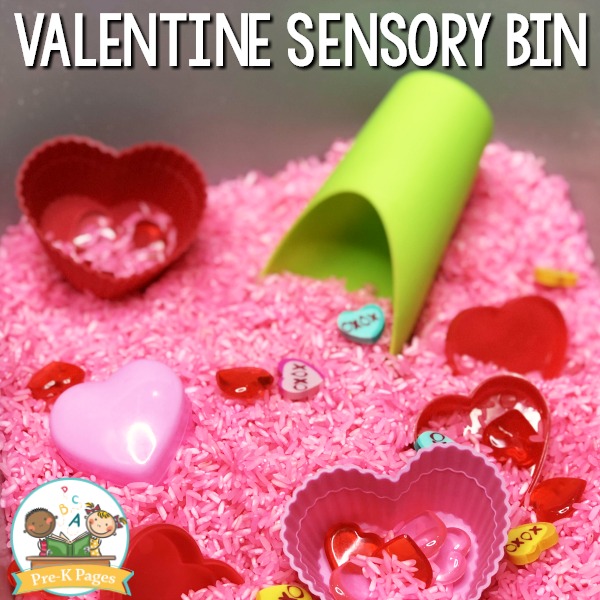 Valentine Sensory Bin
You have so many choices when it comes to selecting materials for sensory play. Use things you already have in your classroom, as well as things you can find at the local dollar store to keep costs down. When it comes to sensory play, the cheaper the better!
Here are the items I used in my Valentine's Day sensory bin, but you can choose to use whichever sensory bin tools and materials you have available.
Heart Gems (Dollar Store)
Heart Boxes (Dollar Store)
Mini Erasers (Dollar Store)
Silicone Muffin Liners (Dollar Store)
Colored Rice (or sensory bin filler of your choice)
Zip Top Plastic Bags
Paper Towels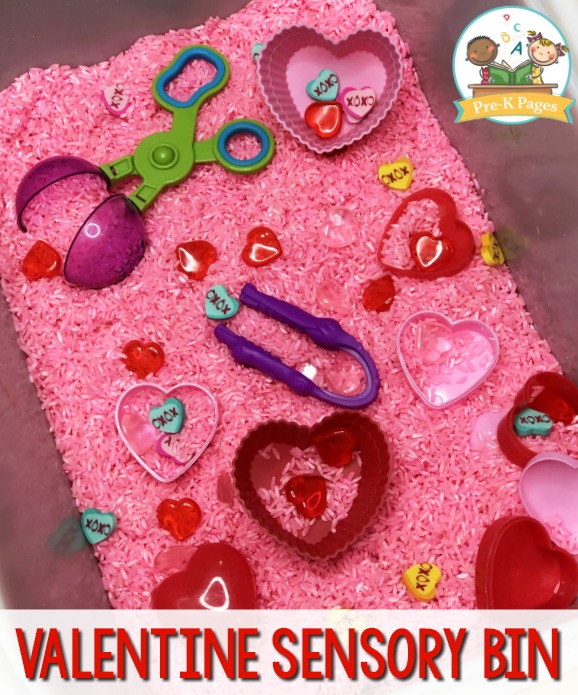 Valentine Rice in the Sensory Bin
I used rice for this particular sensory bin activity, but there are plenty of other sensory bin filler choices out there to choose from – use the filler that works best for you and your students.
You won't believe how super easy it is to make colored rice! Just dump a bag of uncooked white rice into a gallon size zip top plastic bag, and then squirt in the liquid watercolor of your choice. Close the bag and shake it up until the watercolor has covered all the rice, then dump the rice out on paper towels to dry.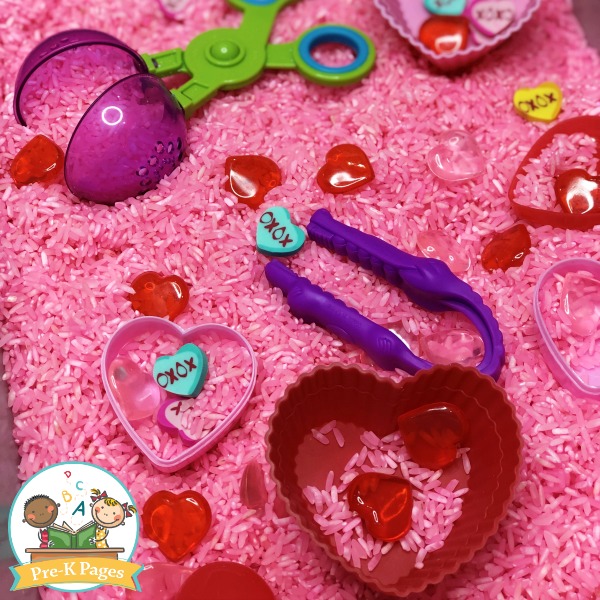 I used fluorescent pink liquid watercolor to dye the rice for this sensory bin activity.
After the rice was dry, I added the tools and loose parts to the bin.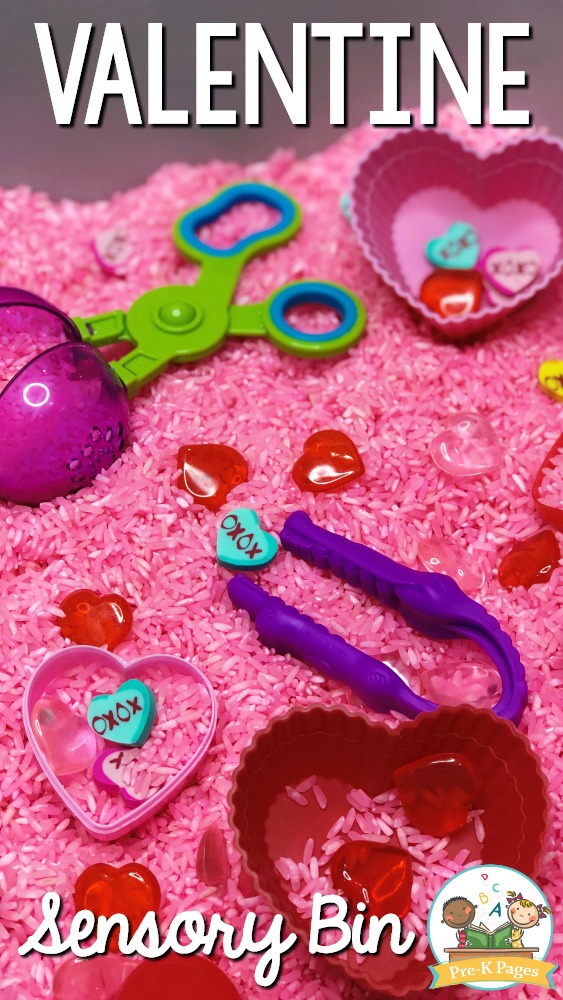 Tools for Valentine's Day Sensory Play
Adding tools like Handy Scoopers and Gator Grabbers to your sensory bins is a great way to have your kids practice fine motor skills!
The opening and closing motion used to operate the tongs is great exercise for the small muscles in the hands that will eventually be used for writing.
Scoops are great for pouring! The repetitive motion strengthens the muscles in the wrist that will be necessary for writing.
Your children will also enjoy using the tweezers to pick up and transfer the gems and mini erasers from container to container, which will add even more fine motor practice.
As they open and close the scoops and tweezers to pick up the objects in the bin your kids will actually be practicing pre-writing skills!
Add or remove items in your bin as you see your children's interests changing.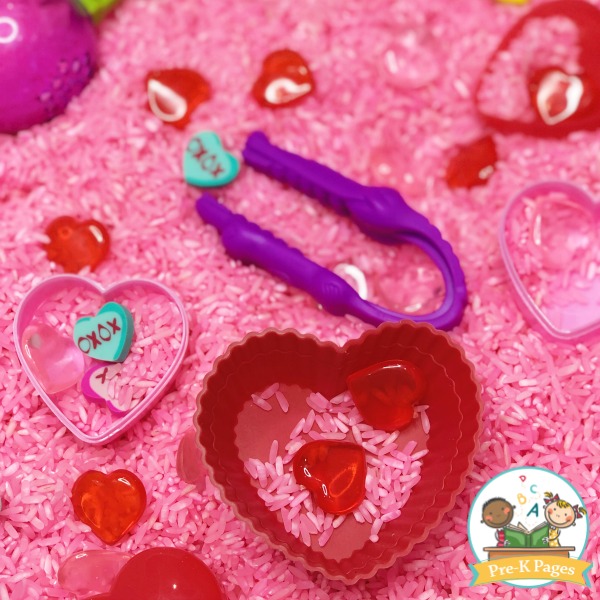 More Valentine's Day Sensory Activities for Toddlers & Preschool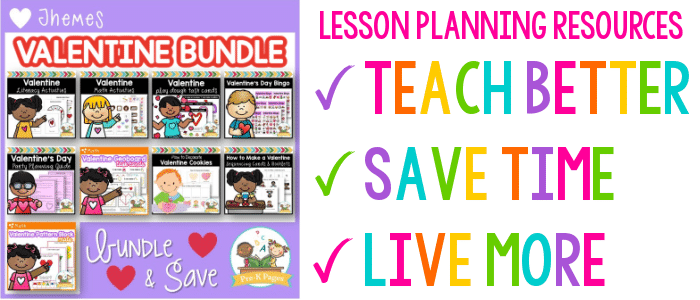 More Valentine Day Activities
Are you looking for more Valentine's Day ideas? Check Out These Activities Below!
More Valentine Ideas