Valentine's Day will be here before you know it! Using music and videos can be a great way to engage your little learners and enhance your curriculum for any theme!
Here's a list of some of my favorite Valentine's Day songs for kids; try them out and let me know your favorite in the comments below.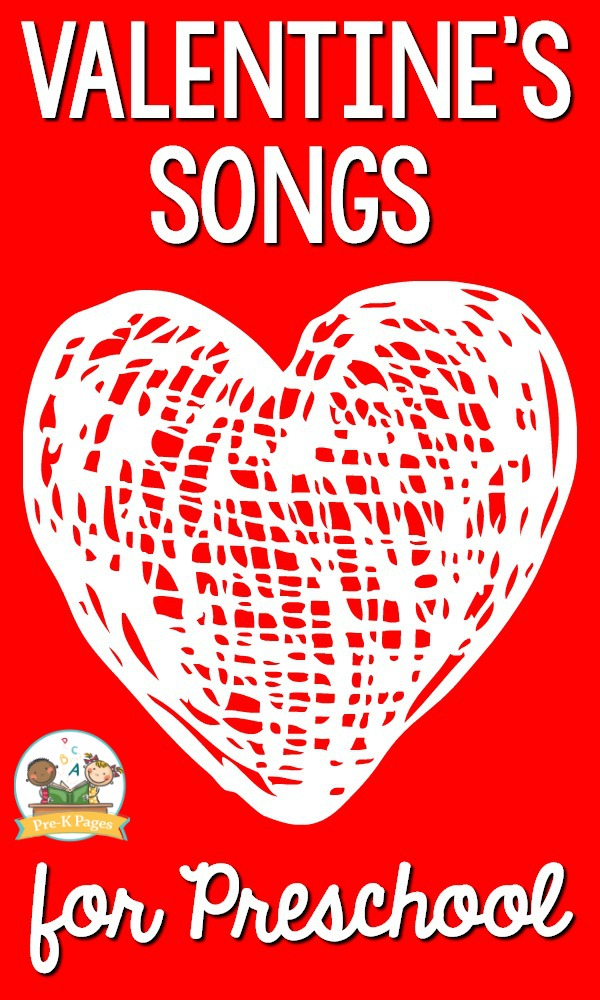 Valentine's Songs for Kids
Songs aren't just fun to sing, they can also help your students learn new concepts, build background knowledge, and develop vocabulary skills.
You can sing Valentine songs during circle time, transitions, or whenever your kids just need to refocus and get their wiggles out!
YouTube is the perfect place to find fun, kid-friendly Valentines songs you can use in your preschool classroom, kindergarten classroom, or at home.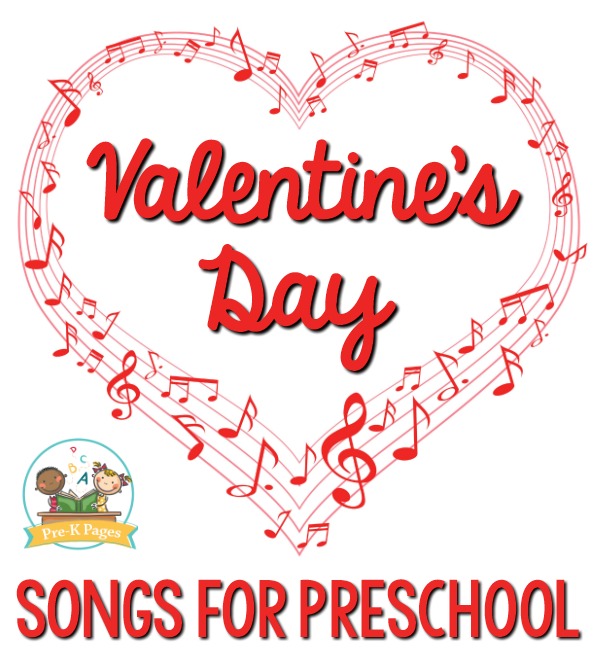 Valentine's Day Songs for Preschool
Incorporate music and movement into your daily routine using these free, teacher-approved YouTube videos! All of the songs listed below are age-appropriate for young children.
You can use an LCD projector and computer screen to play these videos for your kids, or just use the audio if you prefer. Either way, your little learners will love singing and dancing along to these fun Valentine songs!
If you don't want to select individual songs, you're invited to follow my Valentine's Day Songs for Preschool Playlist on YouTube.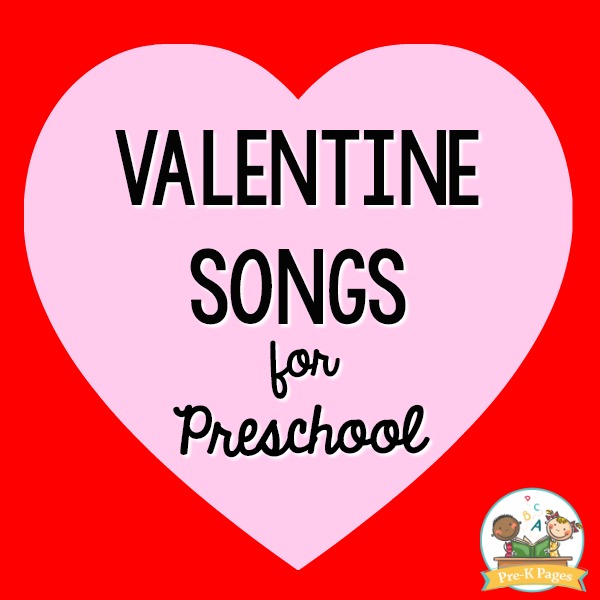 Valentine Songs
Valentine H-E-A-R-T Song by The Kiboomers

Boom Chicka Boom Valentine's Day by The Learning Station

Valentine's Day Sharks by PinkFong

5 Little Hearts by The Kiboomers

Skidamarink by PinkFong


Valentines, Valentines, What Color Do You See? by The Kiboomers

I Love You Song by The Kiboomers

I'm a Little Valentine by The Kiboomers

Valentine's Day Song by Jack Hartmann

A Tisket, A Tasket Valentine Song by The Kiboomers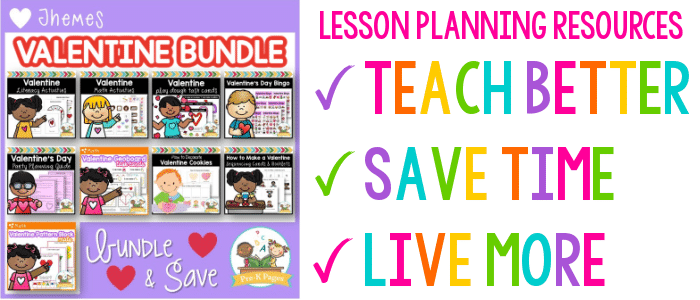 More Valentine Day Activities
Are you looking for more Valentine's Day ideas? Check Out These Activities Below!
More Valentine Ideas