Are you looking for a super quick and easy Valentine's Day sensory bottle recipe for your Preschool or Pre-K classroom?
Valentine's Day can be a lot of fun in the classroom, but all that fun can quickly become overstimulating for some children. The soothing hearts in this discovery bottle gently move back and forth as it is shaken, making for a wonderful addition to your calm down area. Your kids are going to love this Valentine's Day sensory bottle!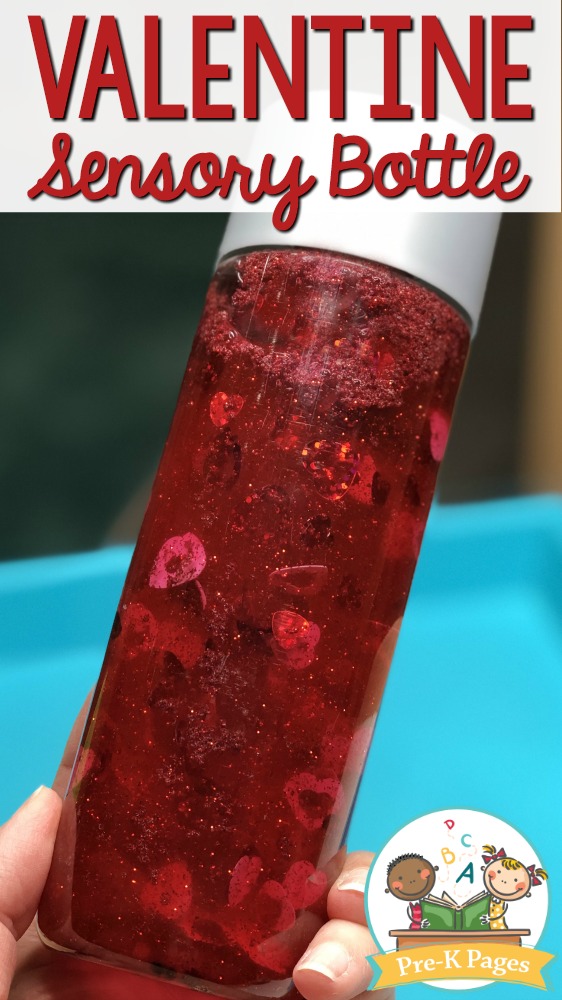 Valentine's Day Sensory Bottle
Sensory bottles make perfect calm down tools. When you switch up your calm down bottles every now and then it can freshen things up and increase interest levels. Introduce your Valentine sensory bottle to your students, then place it in your calm down area. When students are feeling anxious, they can visit the calm down corner and shake the bottle to watch the hearts glide slowly through the plastic bottle.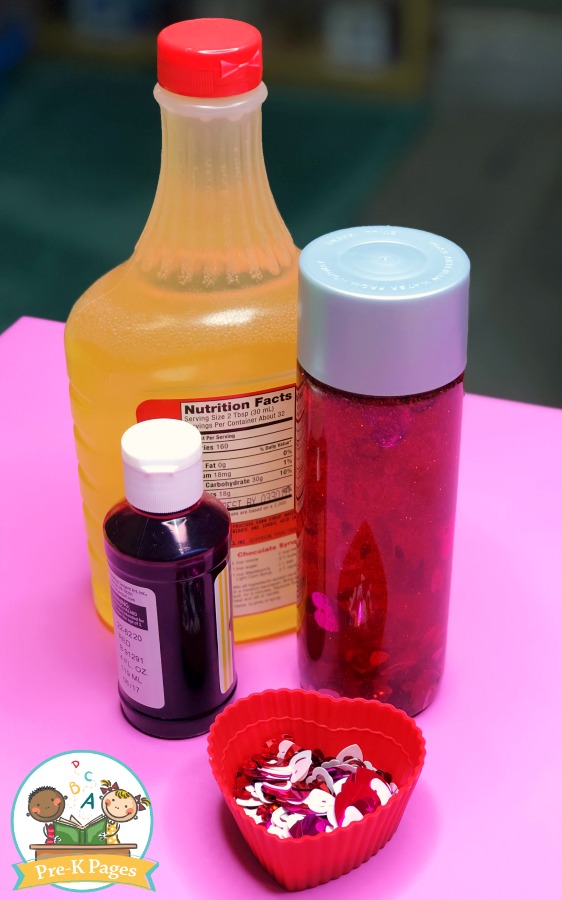 Valentine Sensory Bottle Supplies
This Valentine discovery bottle is so easy to make, it will take you just a few minutes to put together. My students love sensory bottles! Here's what you need to get started.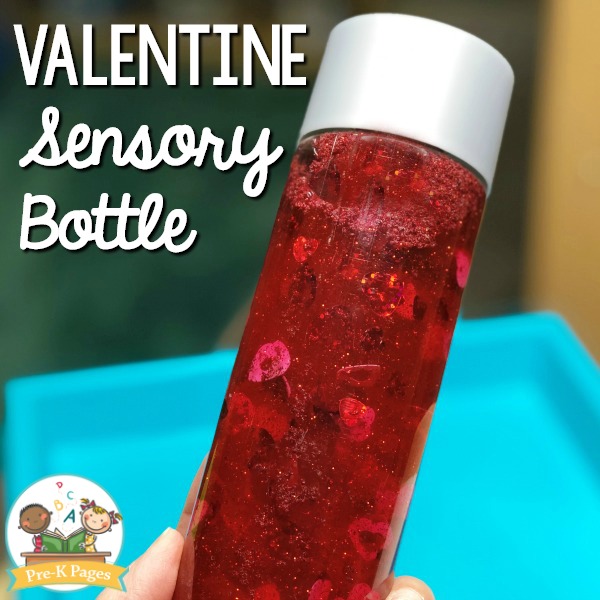 Heart Sensory Bottle Directions
Start by filling your empty bottle half-way with light corn syrup. This way, you don't have to worry about exact measurements, how big your bottle is, or get any of your measuring tools all sticky.
Next, add your heart shaped confetti, fine glitter, and a drop or two of the red watercolor or food coloring to the bottle. I used red glitter, but you can use whatever color you have on hand.
Finally, add warm water to your bottle until it is almost full. You'll want to leave a little extra room at the top of the bottle to allow the hearts to move when shaken.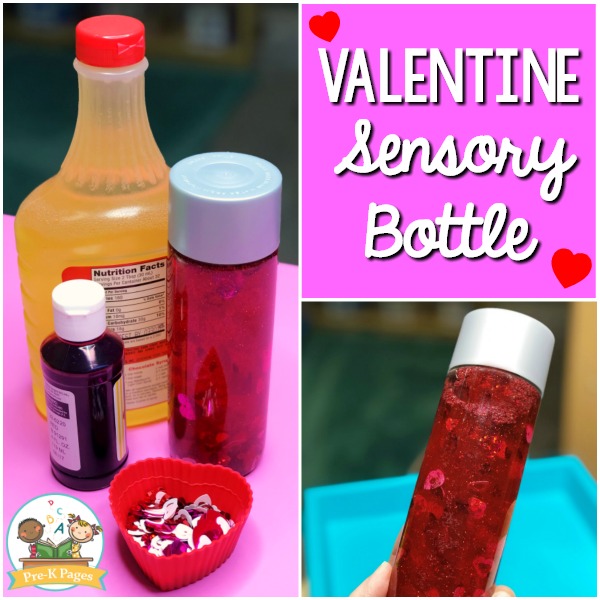 Don't forget to seal the lid shut on your sensory bottles so your kids can't open them! You can use hot glue or duct tape to seal the lid of your sensory bottle shut.
After you've finished making your festive Valentine sensory bottle, place it in your calm down area or your science center for the children to explore.
You could also also try using glitter glue in your sensory bottles and calm down jars. I have some heart shaped mini erasers that would be perfect in a Valentine's Day sensory bottle or even a sensory bin.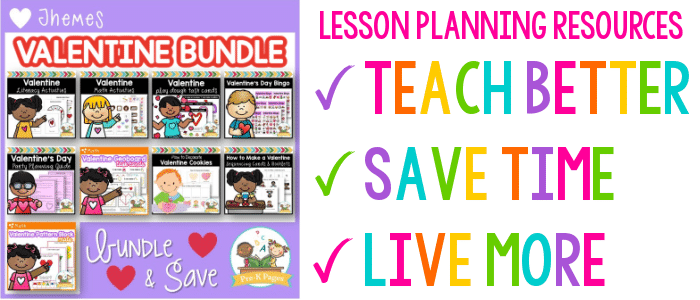 More Valentine Day Activities
Are you looking for more Valentine's Day ideas? Check Out These Activities Below!
More Valentine Ideas