This outdoor movement game is super simple to set up, but tons of fun. It's an excellent way to develop gross motor skills in young children. My kids had a blast playing it! It could be a quick-and-easy addition to your field day, too.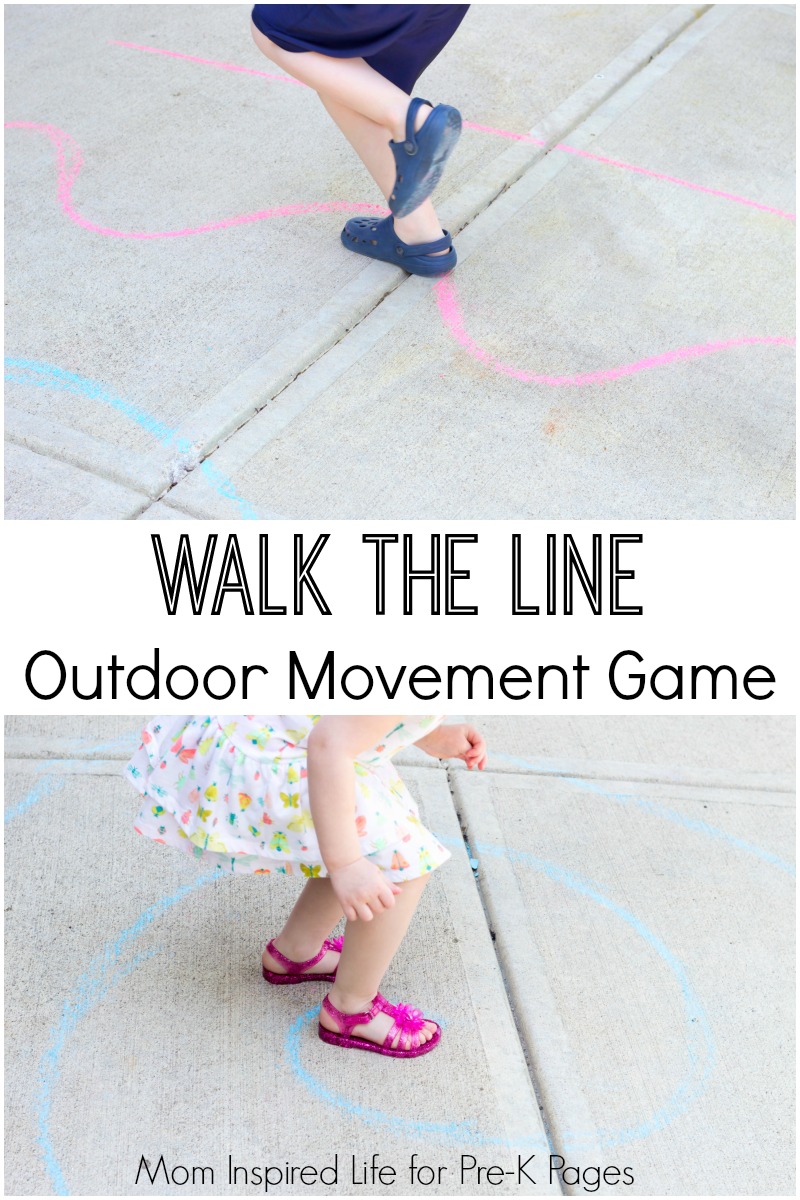 Walk the Line Movement Game
While playing this simple gross motor game, children will develop balance, coordination, movement planning and gross motor skills like running, jumping, skipping and more. Although it is super simple, it is jam-packed with opportunities to develop these skills!
Setting Up the Game
Supplies Needed:
That is all! Just grab the sidewalk chalk and head outside to a large concrete space. Then draw a bunch of different types of lines on the concrete. I drew a long zig-zag line, a curvy line, a straight line and big swirl. I went over them twice so that they were really obvious and less likely to get wiped away with shoes stepping on them over and over again.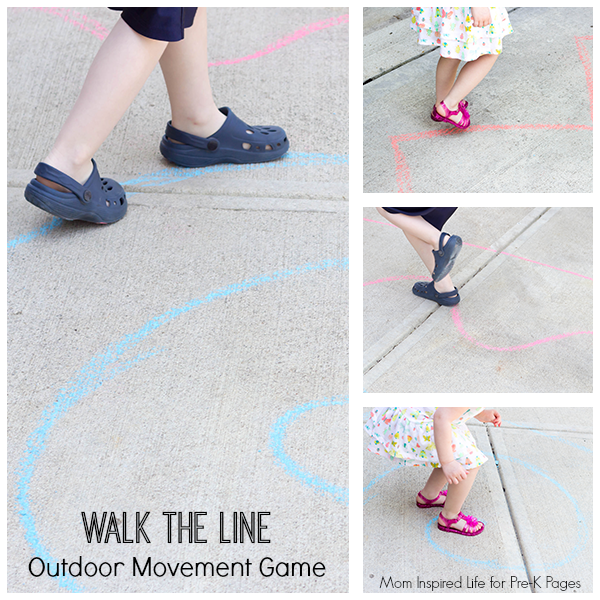 Playing the Outdoor Movement Game
To begin, I modeled how to use the lines. I walked on the lines and showed them how I made sure to stay on the line as closely as possible. Then I gave them a chance to try it out themselves.
My five-year old was able to stay on the lines very well. The curvy line and the swirl gave him a bit of a challenge though. Most of the lines gave my three-year old a bit of a challenge. She really loved the game though.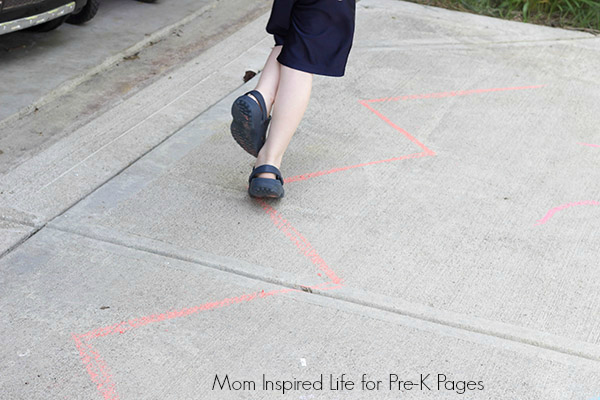 With my toddler we focused on trying to keep her feet on the lines as much as possible. She had some trouble with balancing, so sometimes I would lightly hold one of her hands while she walked the line. By the end of our time playing, she had made great improvement with staying on the line more closely.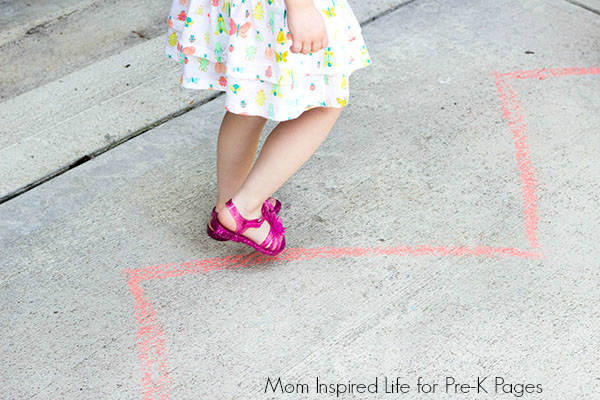 With my older preschooler, I gave him extra challenges like, "Can you jump down that zig-zag line?" or "I bet you could hop on one foot along that swirly line!" He had a great time jumping, running, and hopping and walking sideways down the lines. He even tried going backwards.
Afterward, they both enjoyed playing on the lines in whatever way they wanted. They really liked pretending that there was water on either side of the line and they had to stay on or they would fall in. They even invented a bunch of other goofy ways to go down the lines. They also liked hopping from one line to another line all over the driveway. It was great exercise!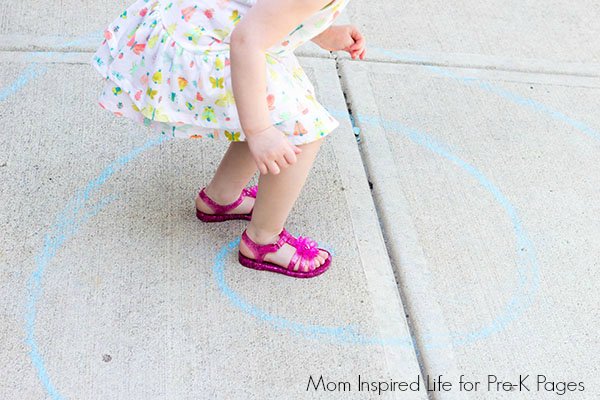 They both had such a fantastic time! I am sure we will be doing this one often!
BIO: Danielle is a former elementary teacher, a mom of two and now shares playful learning activities at Mom Inspired Life. Check out her Alphabet Activities for Preschoolers and make sure you subscribe to her newsletter to receive activities straight to your inbox! You can also follow her on Facebook, Pinterest, or Instagram.
More Movement Activities—
Olympic Rings Outdoor Game
Spring Movement Games
Weather Theme Movement Game
Indoor Recess Games and Activities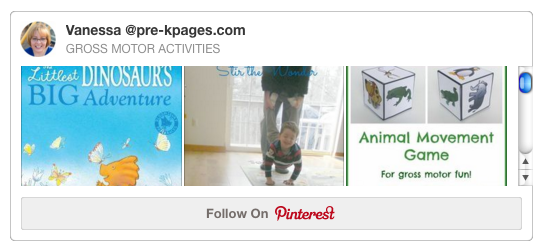 Follow my Gross Motor Activities Pinterest Board for more great ideas!