Winter weather can be anything from cold to hot depending on where you live. Recently we had some cold winter weather and it was the perfect time to think about seasonal changes with this winter clothing activity.
Children learn best through hands-on experiences and investigation. Using their personal experiences helps reinforce the information children are learning about seasonal clothing.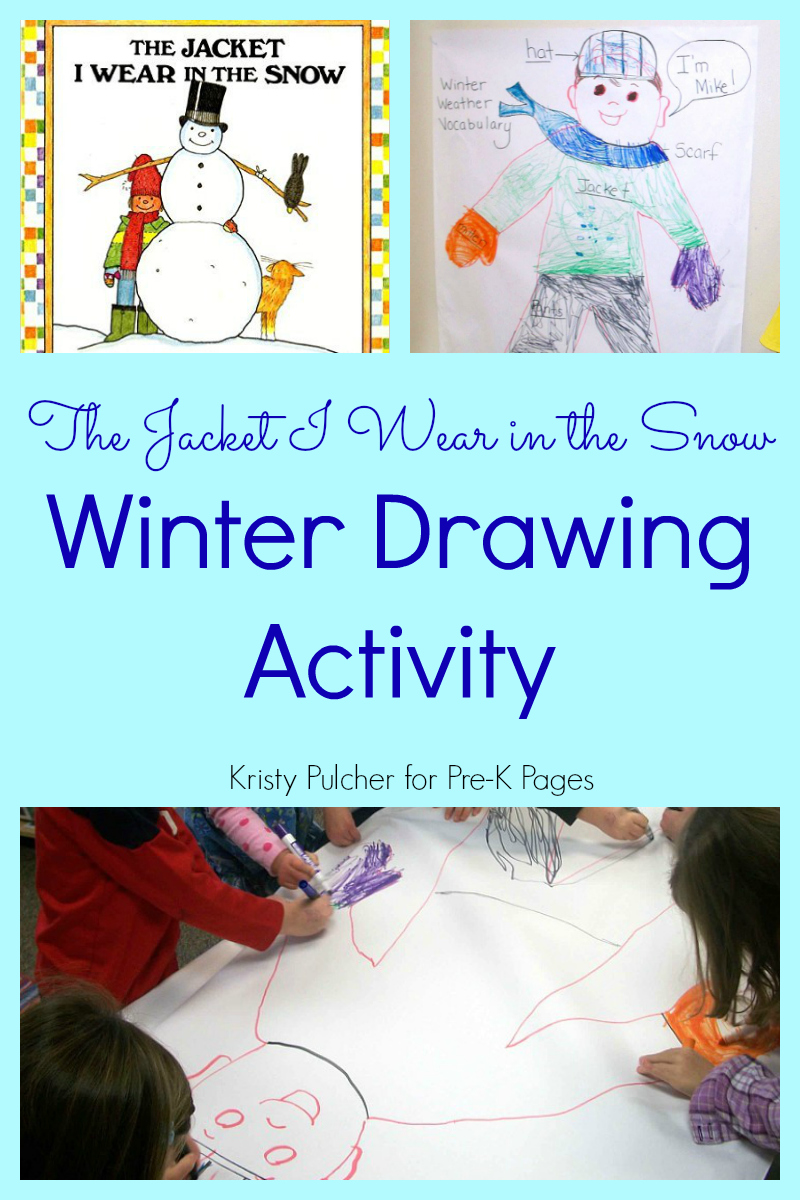 The Jacket I Wear in the Snow
We read the book The Jacket I Wear in the Snow by Shirley Nietzel. This book is a fun circular story, layering all of the different types of clothing that the child is wearing in the snow.
After reading a few pages, your children will be able to "read" it using the repetitive text as a guide.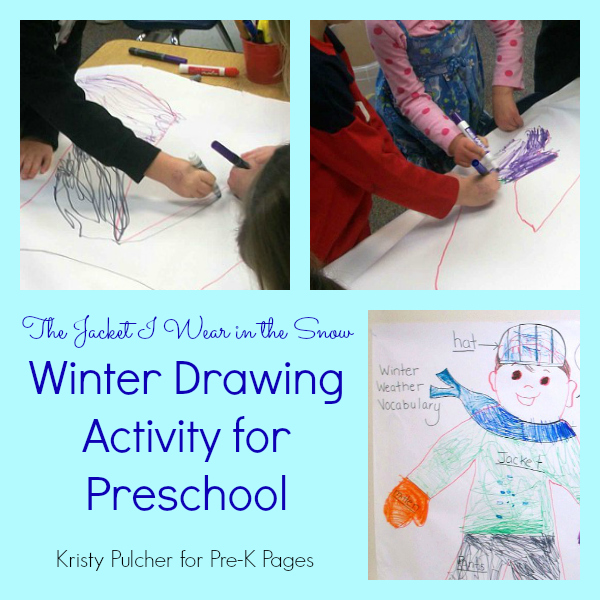 What We Wear: Winter Clothing Activity
After reading the book The Jacket I Wear in the Snow, we had a class discussion about winter weather and the different types of clothing we may need to stay warm. Some of the clothing mentioned in the book is the same type of clothing that we wear. Some of the clothing is not.
Encourage conversation. Talking, listening, sharing ideas, and thinking about what is said are all important foundations for literacy and for life.
For older children, compare and contrast. Talk about what is the same and what is different about what they wear and what the child in the book wears.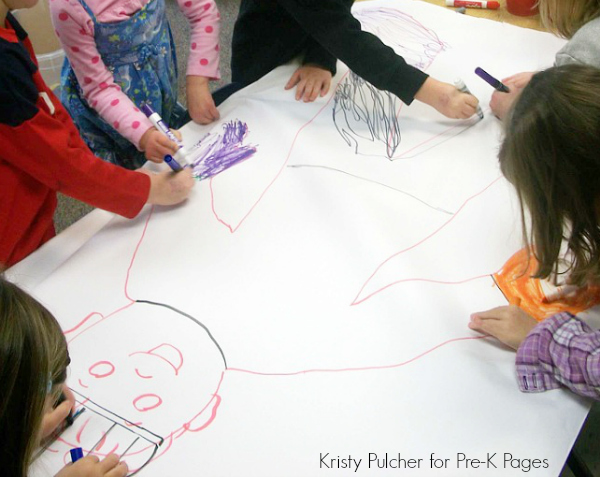 Preschool Drawing Activity
I traced a child on a large sheet of white paper. We talked about the clothing he needed and added it to the figure. Then I invited the children to decorate his winter clothing.
During this activity, we had more discussion about the clothing and about cold weather. Finally, we labeled the different articles of clothing as a whole group. The children listened to the initial sound of each word to help spell the words.
I displayed the picture in our room. Now we have a ready reference for those winter clothing words.
To expand this activity, especially for older kids, work with the children to trace each one on a large piece of paper. Then each child can dress himself for the cold weather.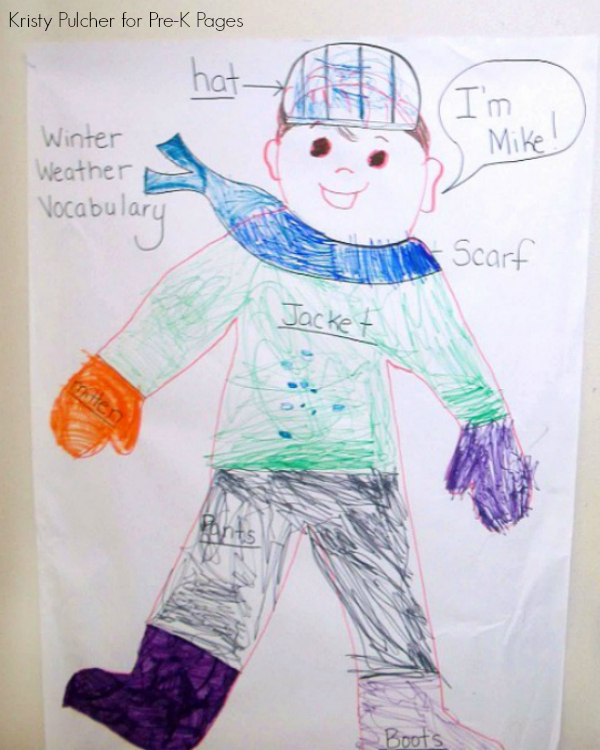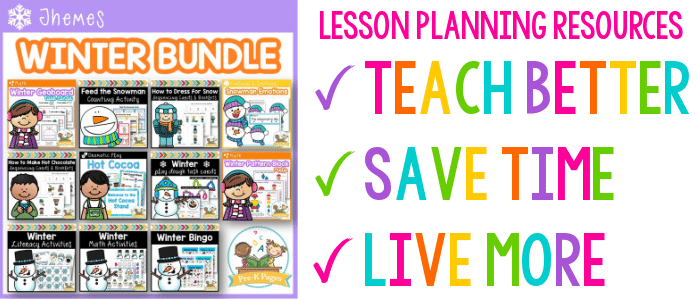 BIO: Kristy Pulcher is currently a Pre-K Teacher in Plano, Texas. She has worked in the early childhood education field for 23 years. Kristy was a recipient of the Teacher of the Year award from CCAEYC. She is very passionate about working with young children, and they delight her daily as they explore and learn about the world around them.
More Winter Activity Ideas—
The Snowy Day Sensory Writing Tray
Snowman Art: Painting with Circles
Winter Science Activities
Best Winter Books