The Snowy Day by Ezra Jack Keats is a classic picture book, sharing the magic and sensory experience of winter with early learners through its main character, Peter.
First published in 1962, The Snowy Day was also the first children's book to feature an African American protagonist, a fact being celebrated this year by the US postal service with a Snowy Day stamp booklet. Every preschooler will want to get their hands in the snow, just like Peter – and they can with this quick and easy winter sensory writing tray.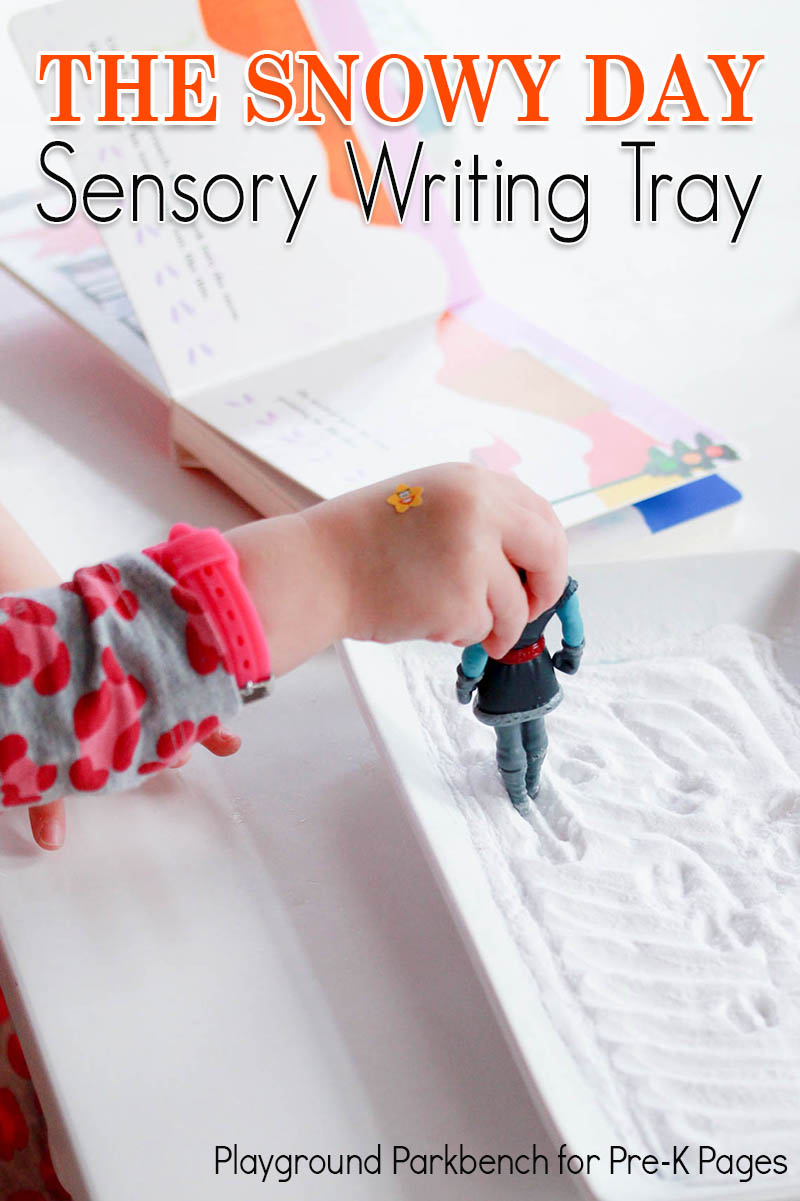 Snowy Day Sensory Play
There is nothing quite like fresh, white snow to spark excitement in young children in winter: the temperature, the texture, the ability to form it into shapes and make imprints in it. You can still create this sensory play magic, even if you don't live where it snows, with just a few simple ingredients.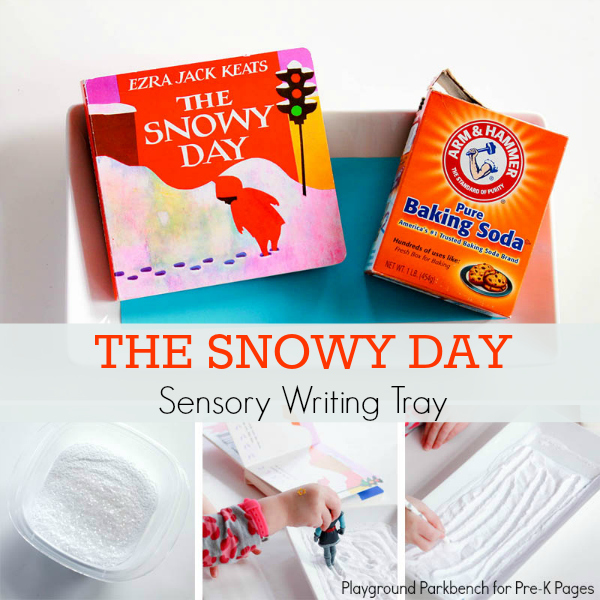 Making Your Snowy Day Sensory Writing Tray
Sensory writing trays provide preschoolers with a great template to work on honing fine motor skills in preparation for handwriting. To make one, all you need is a few seconds, a tray, and typically a thin layer of salt or sand.
For this Snowy Day version, substitute baking powder and glitter in your writing tray for a more powdery, snow-like effect that even sparkles.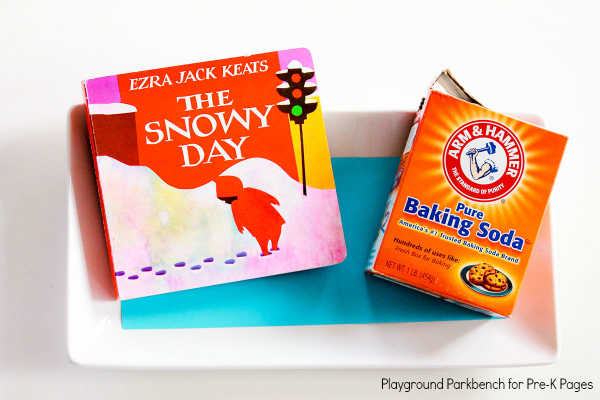 Supplies
Tray, baking sheet or cake pan
1 cup baking soda
Glitter
2-3 drops Peppermint oil (optional)
Colored paper (optional)
Combine baking soda and glitter in a container and mix well. If your tray is white, you may want to place a sheet of colored paper on the bottom to provide contrast against the 'snow'. Pour a thin, even layer of your fake snow and smooth the surface. You can also put your tray in the freezer and add a few drops of essential oils, like peppermint, for a cool fresh scent, to enhance the sensory experience.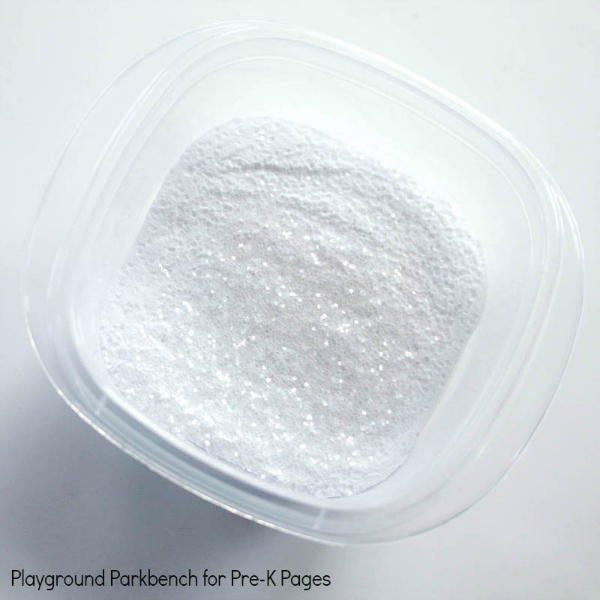 This makes enough for 1-2 writing trays, depending on the size of your tray. You can also do this in a larger sand table sized bin for a class center.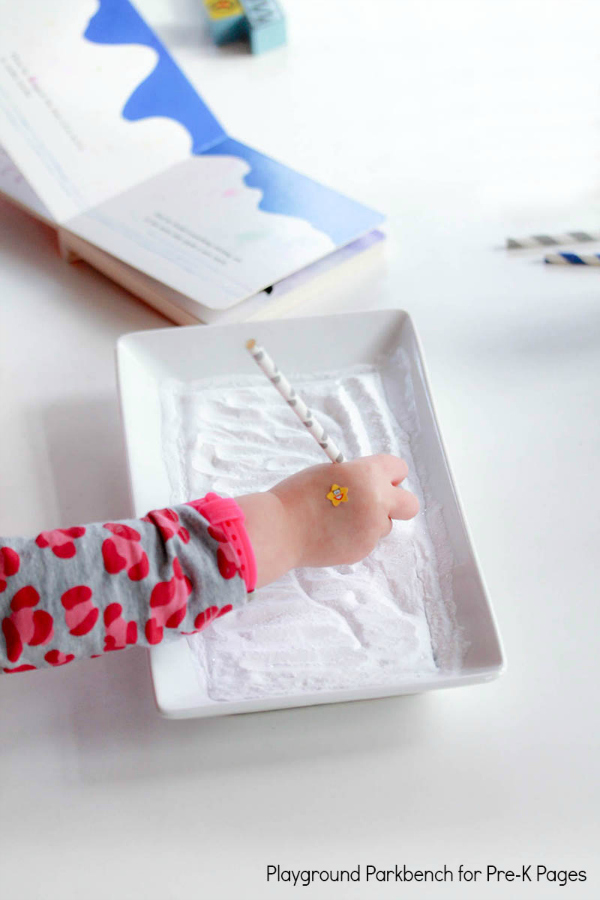 Working on Fine Motor Skills in Fake Snow
Once your tray is prepared, encourage your preschoolers to make patterns, shapes, and even letters in the snow. They can use their fingers or a straw or pointer to encourage proper pencil grip.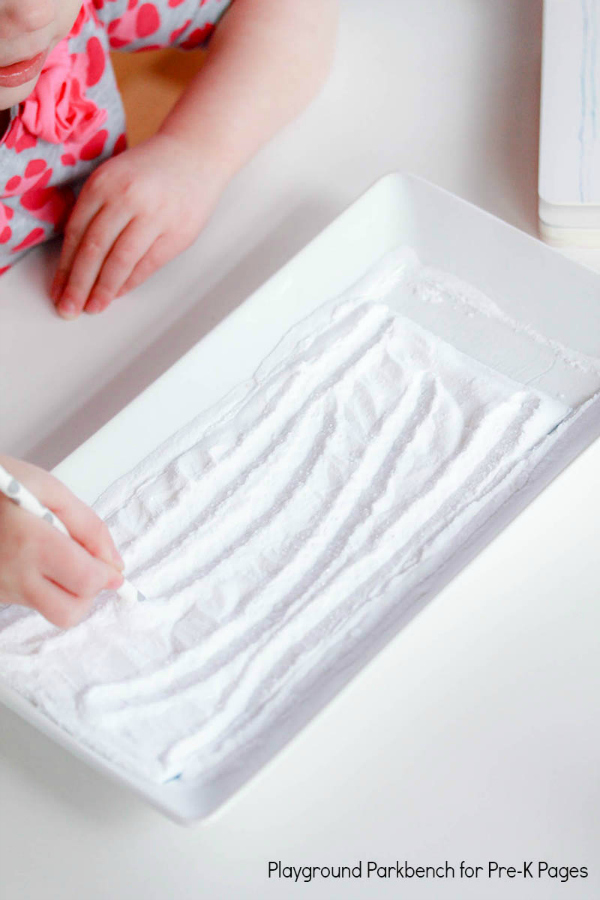 Can they replicate the patterns Peter made in The Snowy Day? Encourage students to recreate and retell parts of the story. Introduce figures to recreate footprints, snow angels and sledding.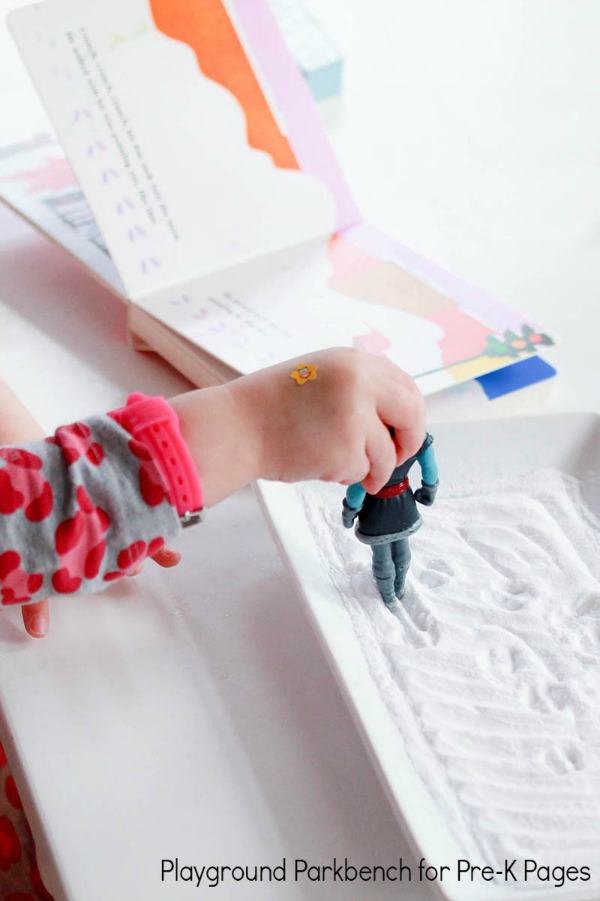 Turn Your Sensory Snow into Snow Dough
Don't trash your fake snow! Just add water to take it from dry powder to snow dough for snowballs, snowmen, and more.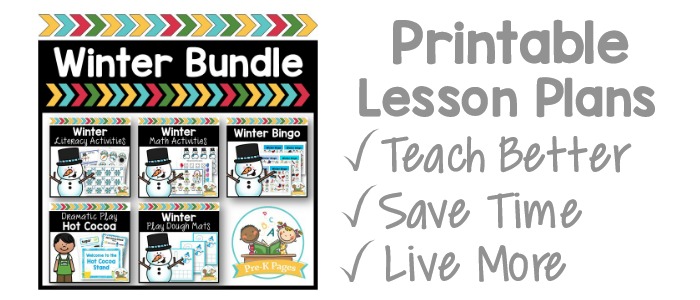 BIO: Meghan is a former hedge fund professional turned SAHM to Big M (5), Lil' M (3), and Baby M (15 months). She writes at Playground Parkbench, where she shares practical parenting tips, kids learning activities and family financial savvy. If you enjoyed this post, check out all her winter and snow fun for preschoolers. You can also find her on Facebook, Pinterest, and Instagram.
More Winter Ideas