Are you looking for good picture books to teach your preschool, pre-k, or kindergarten kids about germs and good hand washing habits? You're in the right place! Learning about healthy habits is a perfect topic for the beginning of the school year.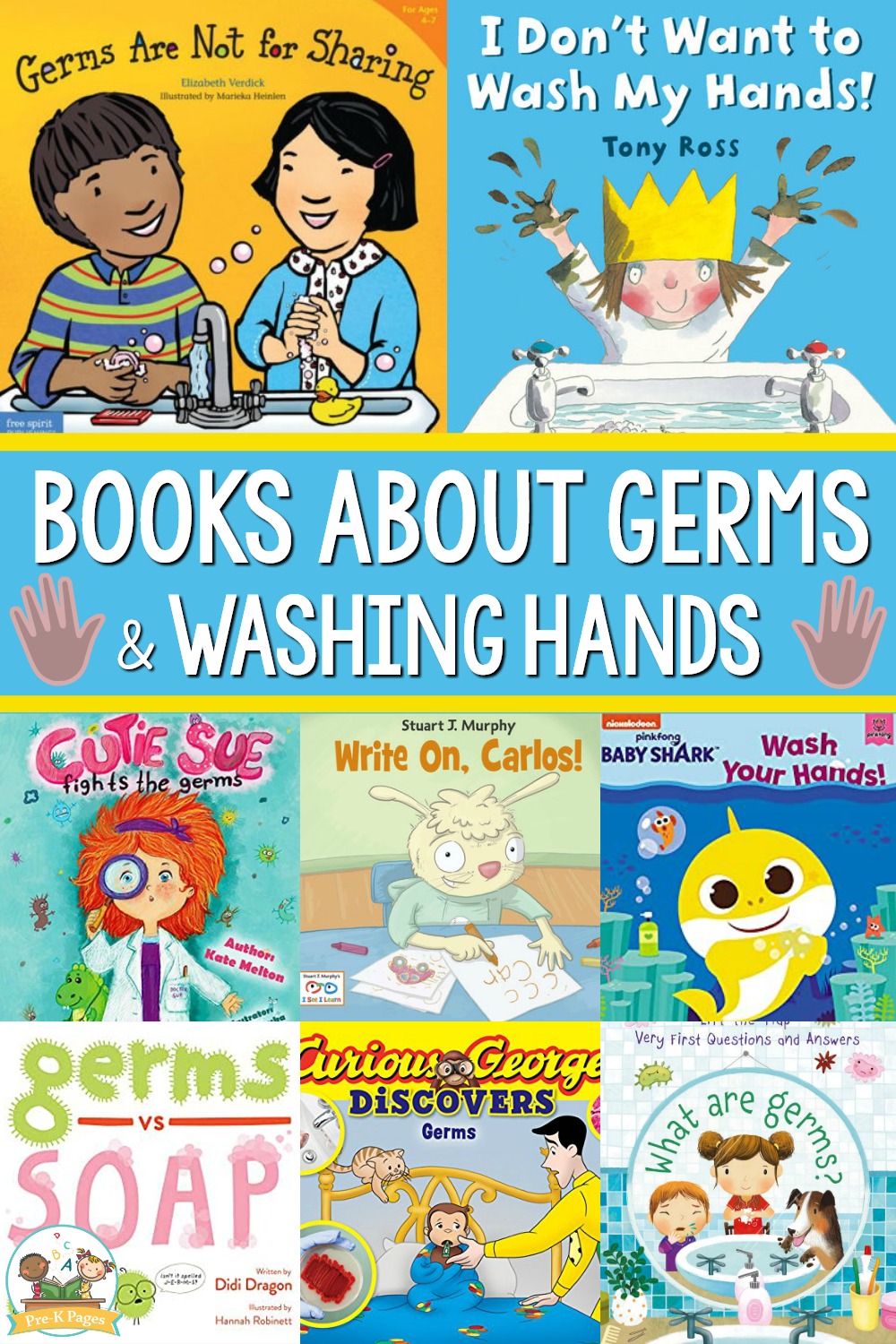 Books About Germs and Hand Washing for Kids
It's one thing to tell young children to wash their hands, but it's so much more effective if you teach them why it's important to wash their hands. This book list will help you introduce the concept of how germs spread and how to wash your hands in kid-friendly ways.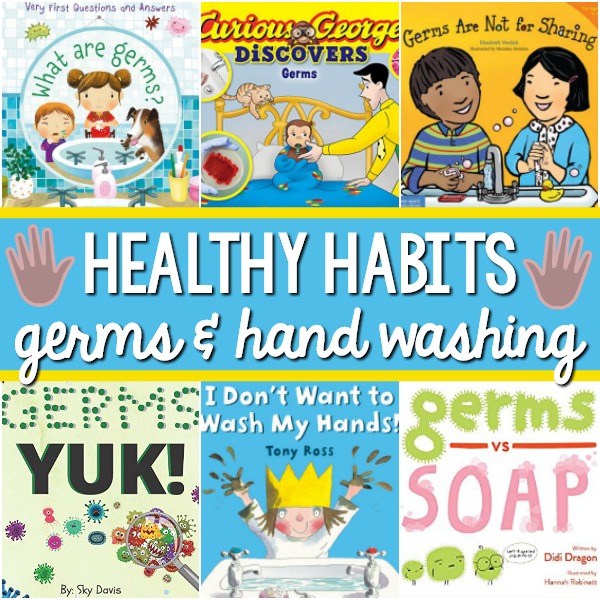 Books About Germs
Germs Are Not for Sharing, by Elizabeth Verdick
This book helps preschoolers think about ways to keep germs from spreading and when/how to wash hands.
What are Germs? by Katie Daynes
This flap book contains basic information about germs, how germs spread, and how to fight them.
Noses Are Not for Picking, by Elizabeth Verdick
Noses are for breathing and sniffing but not picking. Use a tissue and wash your hands.
Big Smelly Bear, by Britta Teckentrup
Big Smelly Bear never washed. He smelled and no one came near him. Which was okay until he got an itch.
I Don't Want to Wash My Hands! by Tony Ross
The little princess tires of being told to wash her hands and doesn't want to do it. The maid help her understand why it is important.
Cutie Sue Fights the Germs, by Kate Melton
Cutie Sue and her brother are both sick. They learn about fighting germs from the doctor.
Germs, YUK! by Sky Davis
Sky Davis, 12 years old, created this book to help preschoolers learn about hand washing and how to get rid of germs.
Curious George Discovers Germs, by H. A. Rey
George gets sick and discovers that germs are the reason.
Scrubba Dub, Carlos, by Stuart J. Murphy
Carlos' friends help him know the best way to wash hands. Steps (and a song) included in the book.
Baby Shark: Wash Your Hands! by Pinkfong
This book is a hand washing version of the Baby Shark song.
Germs vs. Soap, by Didi Dragon
Germs live on a little girl's hands. They want to stay but must deal with soap.
Why Do I Wash My Hands? by Angela Royston
A nonfiction book about hand washing and the reasons we do it.
Check out these hand washing songs for kids, too.
More Book Lists