Your science center is a great place for preschoolers to discover more about the natural world. The center should have hands-on materials and activities for preschoolers to explore. But adding books will increase interest, supplement literacy, expand knowledge, and help build vocabulary. These books about rocks would be great additions to your science center or any theme that explores earth science.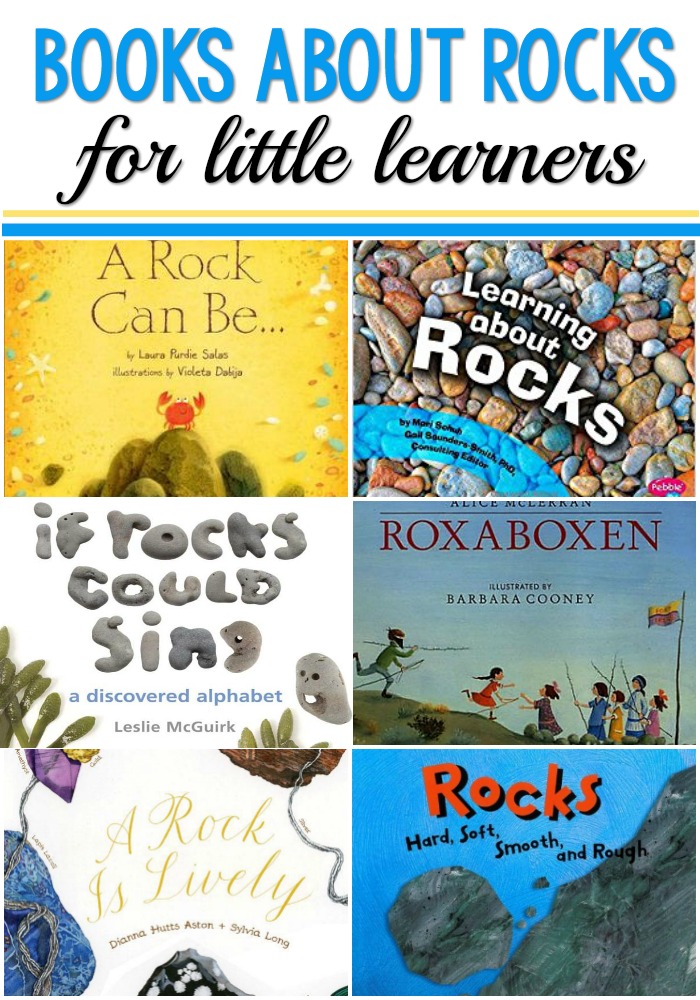 Books About Rocks for Preschoolers
Roxaboxen by Alice McLerran
Children build their own community with rocks and discarded boxes. Lots of adventures happen in Roxaboxen.
A Rock is Lively by Dianna Hutts Aston
This nonfiction book contains lots of different facts about rocks and lots of pictures of different types of rocks. Your preschoolers will enjoy just looking at the illustrations in this colorful book.
Rocks: Hard Soft Smooth and Rough by Natalie Rosinsky
A simple introduction to rocks and geology, including some activities to do with rocks.
A Rock Can Be by Laura Purdie Salas
How many different things can rocks do? A tall mountain, a park fountain, a stepping stone, a dinosaur bone, and many more things.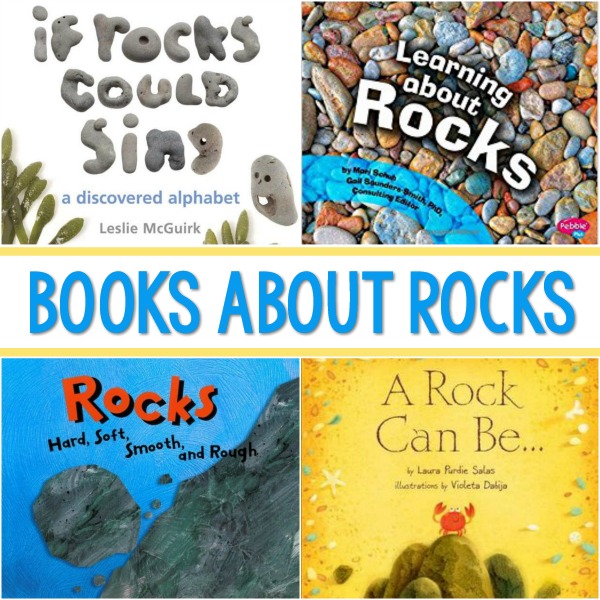 Books About Rocks and Soil
If Rocks Could Sing by Leslie McGuirk
The author of this book searched beaches for rocks that resembled letters. Then she found rocks to represent each letter. The photographed rocks in this book will inspire your children to look for shaped rocks, too.
Let's Go Rock Collecting by Roma Gans
Two rock collectors travel all over the world and search for rocks.
Rocks and Soil by Rebecca Risman
Photographs and text explore different kinds of rocks and soil.
Learning About Rocks by Mari Schuh
What are rocks? Where do they come from? This book explores many facts about rocks.
Rock by Abby Colich
This book explores rocks and how they are used.