Preschoolers love discovering more about their bodies. And science activities with the body encourage using senses and moving. This list of books offers some great books about the human body that can be used with an All About Me theme or anytime as a part of your science center.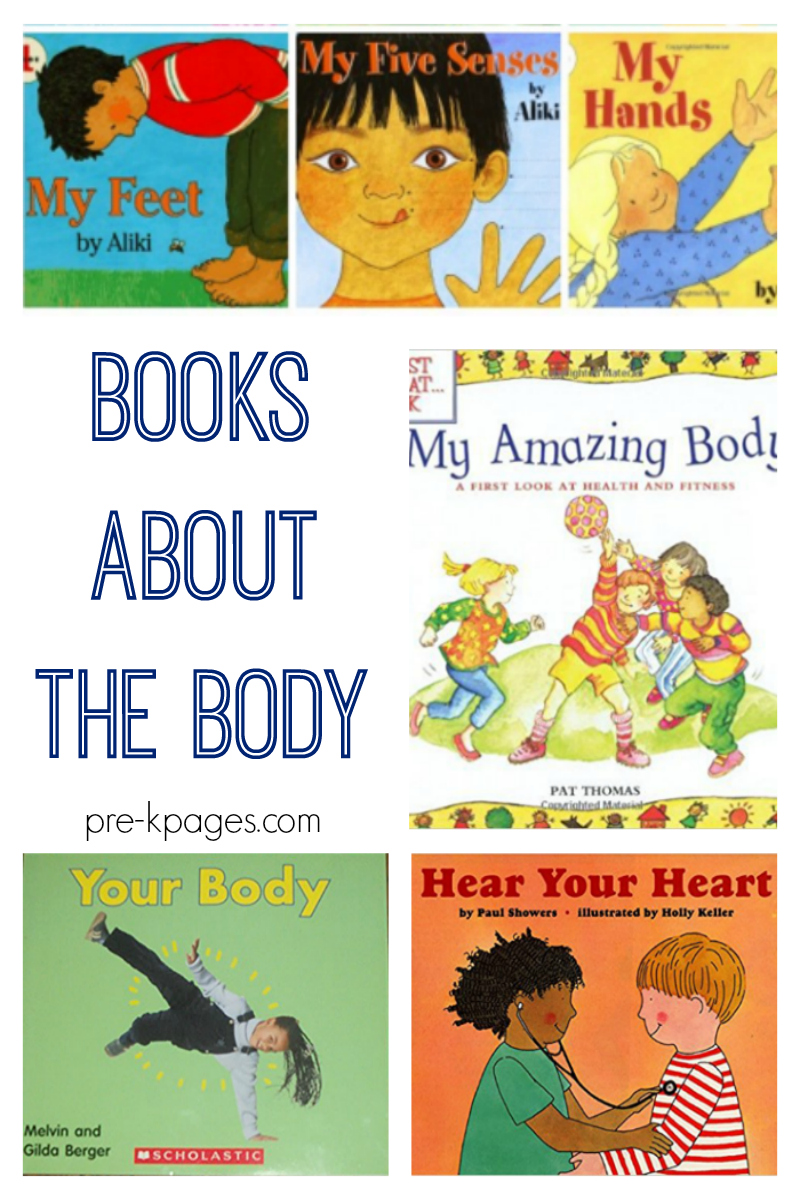 Books About the Body
Me and My Amazing Body by Joan Sweeney
From your head to your toes and everything in between, this playful introduction to anatomy explains all the important parts of your body.
My Amazing Body by Pat Thomas
A simple overview of all different parts of the body and the things the body does. Also includes things that kids can do to keep their bodies healthy.
Your Body by Melvin Berger and Gilda Berger
A great nonfiction book that provides an overview of various body parts (bones, muscles, heart, brain, skin).
Bones by Stephan Krensky
An introduction to bones in the body and their importance.
My Feet by Aliki
Walk, run, skip, march, kick. We use our feet all the time! Our feet hold us up, help us balance, and most importantly, take us wherever we want to go.
My Hands by Aliki
Clapping, waving, pushing, pulling, scratching, digging, tickling–how many ways do you use your hands every day? Find out how important your hands are.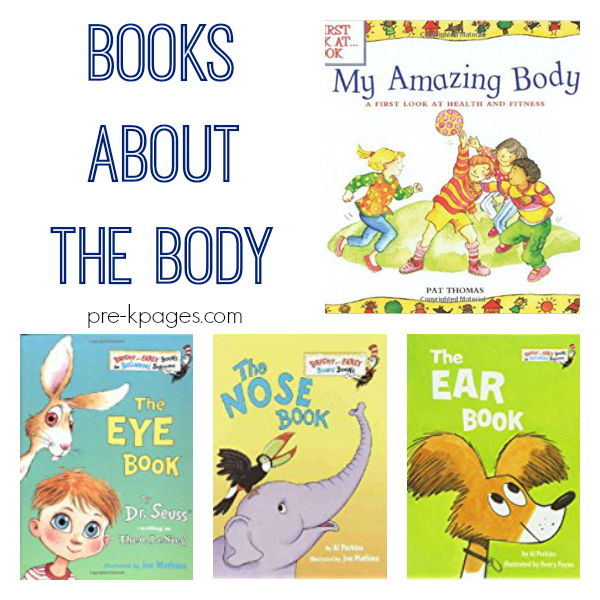 The Eye Book by Theo LeSeig
A simple rhyming book about eyes and seeing.
The Nose Book by Al Perkins
A rhyming book that looks at all kinds of noses and what they do, both people and animal noses.
The Ear Book by Al Perkins
A simple rhyming book about ears and the sounds they hear.
The Foot Book by Dr. Seuss
A look at different kinds of feet.
Eyes, Nose, Fingers, and Toes by Judy Hindley
A simple book that discusses different body parts.
Why I Sneeze, Shiver, Hiccup, and Yawn by Melvin Berger
A look at how and why the body does these reflexes.
Hear Your Heart by Paul Showers
Learn about what your heart does…and how it sounds when it beats.
My Five Senses by Aliki
This is a Stage 1 Let's-Read-and-Find-Out, which means the book explains simple science concepts for preschoolers and kindergarteners.