Preschoolers love to help and take care of things. April 22 is Earth Day, a natural time to talk about caring for the world. Read these books to help your preschoolers discover more about Earth Day, more about how to make choices that help the world, and more about recycling and reusing materials.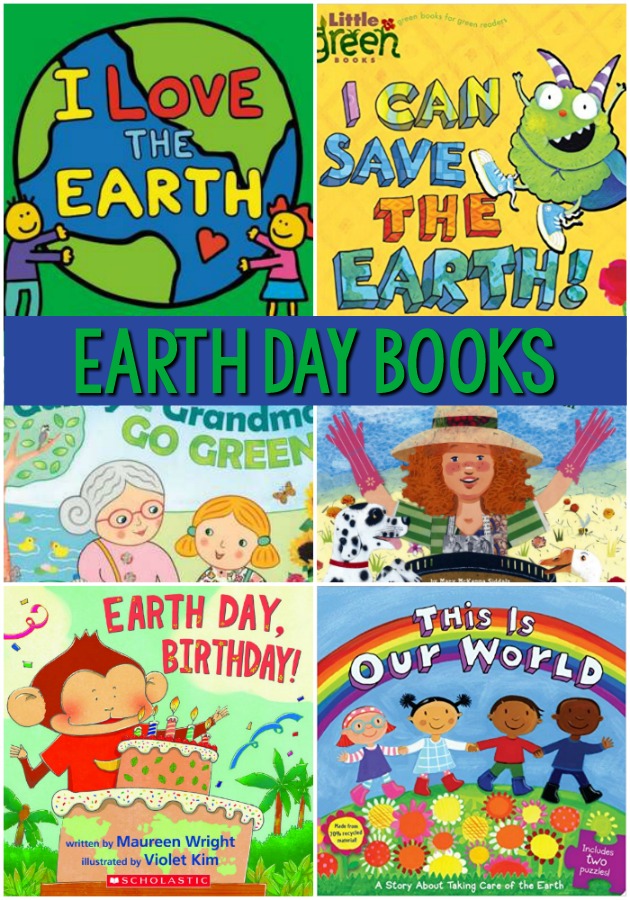 Books To Celebrate Earth Day
Thank You, Earth: A Love Letter to Our Planet by April Pulley Sayre
An exploration of the rich beauty and complexity of the planet Earth. Stunning photographs and a fun, layered text introduces simple science concepts.
The Earth Book by Todd Parr
This book helps children think about what they can do and why taking care of the earth is important.
I Love the Earth by Todd Parr
Children can do little things each day to help take care of the earth.
Celebrate Earth Day by Amy Hayes
This nonfiction book examines what Earth Day is.
Recycling is Fun by Charles Ghigna
This rhyming book follows children as they sort items for recycling.
10 Things I Can Do to Help My World by Melanie Walsh
Simple things kids (and adults) can do that help the world.
Earth Day, Birthday! by Maureen Wright
All the jungle animals want to celebrate Earth Day. But Monkey keeps insisting that it is his birthday they are celebrating.
Biscuit's Earth Day Celebration by Alyssa Satin Capucilli
Biscuit learns all about Earth Day and participates in different activities to help care for the earth.
Earth Day by Clara Cella
This book helps children discover what Earth Day is, how it came to be, and how it can be celebrated.
Why Should I Recycle? by Jen Green
Mr. Jones teaches his class why recycling is a good idea and a way to help the earth.
The Earth and I by Frank Asch
"The earth and I are friends." A child celebrates his friendship with the earth and tells of things they do together.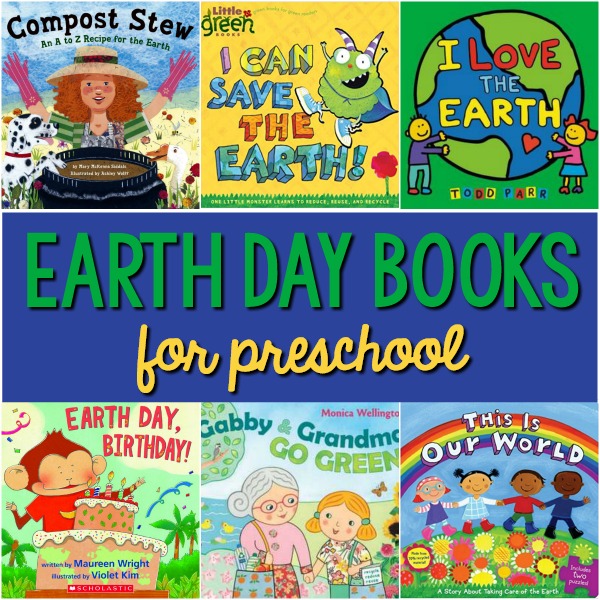 Earth Day Books For Young Readers
Gabby & Grandma Go Green by Monica Wellington
Gabby visits her grandma. Together they sew reusable bags and use them to have a Green Day, a day doing things that help the earth.
Compost Stew by Mary McKenna Siddals
An A-to-Z recipe for making compost stew, a treat for Mother Earth.
I Can Save the Earth! by Alison Inches
Max the Little Monster has some bad habits. But he begins to notice the world around him and makes some changes to save the earth.
The Adventures of a Plastic Bottle by Alison Inches
Follow a bottle as it is made and used and then recycled into something completely different.
The Adventures of an Aluminum Can by Alison Inches
A can is manufactured and used and displayed and then recycled into a new product.
Don't Throw That Away! by Lara Bergen
Trash can be used for other things. You can recycle it. Or you can reuse it to make fun new things.
One Plastic Bag by Miranda Paul
This is the story of Isatou Ceesay and the recycling women of Gambia. They found a way to clean up their area and use the plastic bags that others discarded.
This is Our World by Emily Sollinger
This book introduces young children to taking care of the earth and keeping it clean.
Michael Recycle by Ellie Bethel
A town is very dirty. The people who live there just throw trash around and let it pile up. Then one day an unusual superhero shows up and makes them think about how they could change.
Earth Day Every Day by Lisa Bullard
Trina wants everyone to know about Earth Day and about things they can do to help take care of the earth. And we should be doing these things every day, not just on Earth Day.
Recycling is Fun by Charles Ghigna
Learn how giving new life to old things is good for the environment, and fun too!
We Need Water by by Charles Ghigna
This beautifully illustrated rhyming book teaches the importance of keeping our drinking water clean.
Think Green! Think Green! by Sally Huss
Why shouldn't we throw our trash on the ground, or on the beach? This delightful rhyming story explains the concept of caring for our earth in a way that will resonate with your little learners.
These Earth Day books would be great additions to your classroom library. To supplement your library, you can look for these books at your local library or order used copies to keep costs down.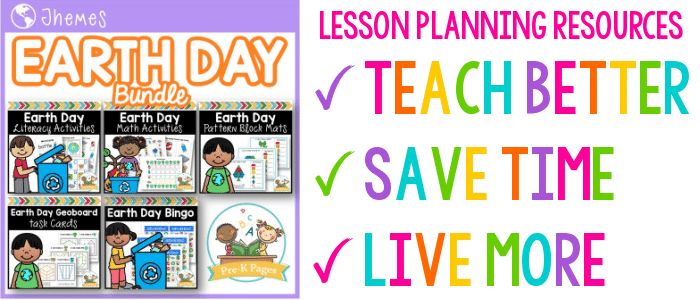 More Book Lists for Preschoolers