We love the book The Greedy Triangle. It's a book that I read to my class as a teacher as well as my children at home. It's a story about a triangle that's unhappy with his shape. He goes to the shapeshifter to change into other shapes. In the end, he decides that being a triangle is actually pretty great and he turns back into a triangle. This is a great story, but it's also wonderful for introducing shapes to little ones.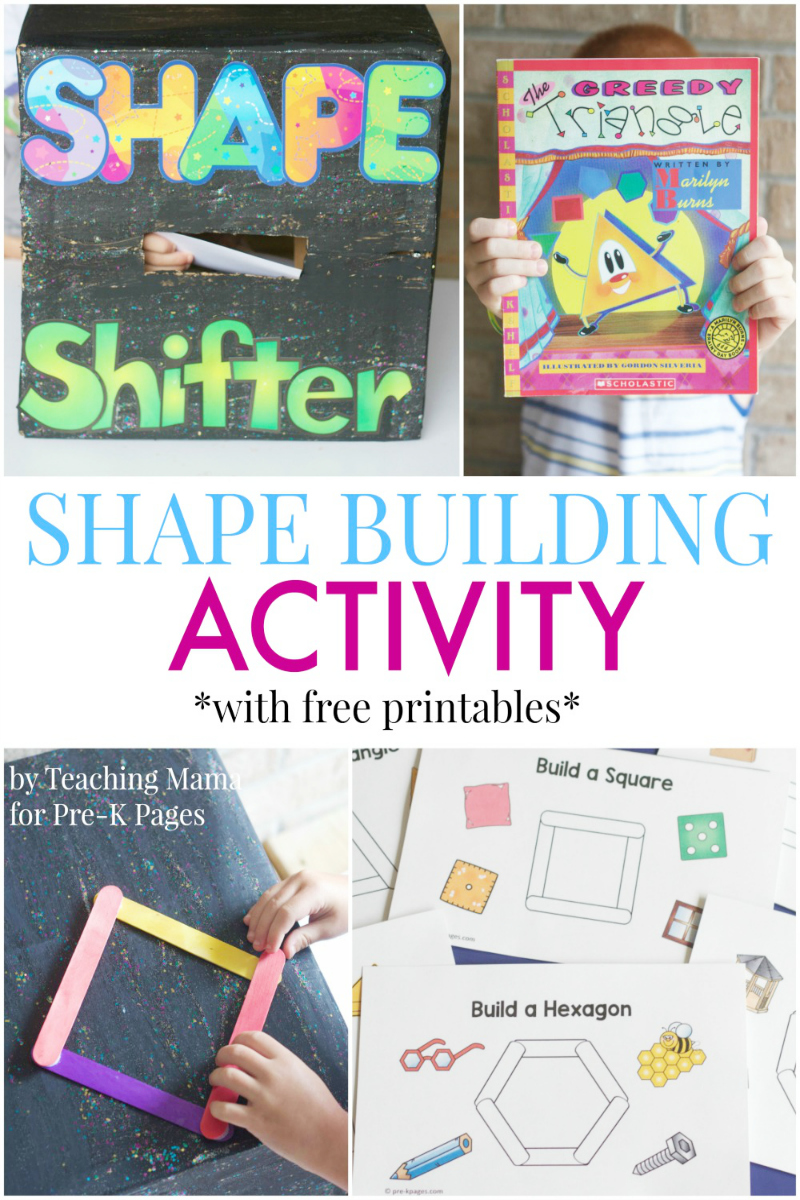 Extending The Greedy Triangle
This shape building activity is a fun extension of the book The Greedy Triangle and a great way to learn about the sides of different polygons. In the activity, children will be given a shape card and will build the shape using craft sticks. We created a "shapeshifter" box to go along with our activity, but that is optional.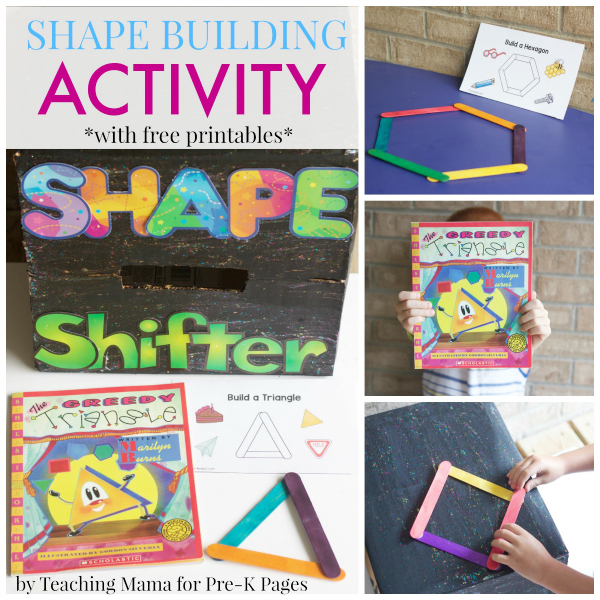 Here's what you need for this activity:
Before doing the activity, print off the shape cards and cut them in half. Also place small magnets or Velcro tabs to the craft sticks. This will help them stick together to create a shape.
Directions for the shapeshifter box: Paint the box (we painted ours black with some glitter). Then cut an opening in the front wide enough for cards to slide through.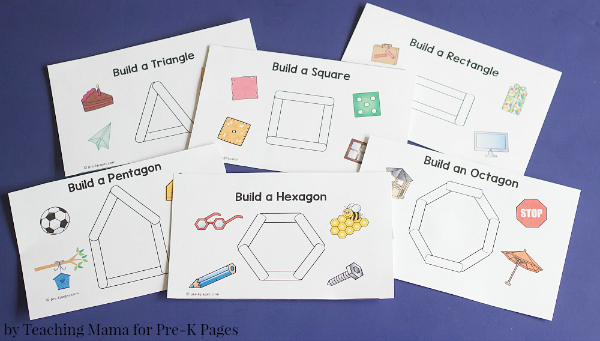 Building Shapes
After reading The Greedy Triangle to your students, talk about the different shapes in the book. Then practice making shapes using craft sticks. You can do this activity 3 different ways:
Model how to create shapes with the craft sticks. Stick the craft sticks together to make different polygons. The shape cards include a triangle, square, rectangle, pentagon, hexagon, and octagon.
Pass out a shape card to your students along with craft sticks and have them practice making the shape. Talk about the objects in real life that are that shape (which are pictured on the card).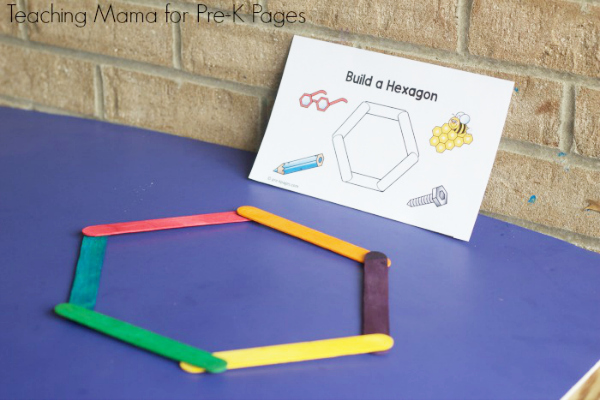 Use this activity as a center. One student is the shape shifter and puts the shape card through the slot for the other child to make using craft sticks. Take turns doing the activities.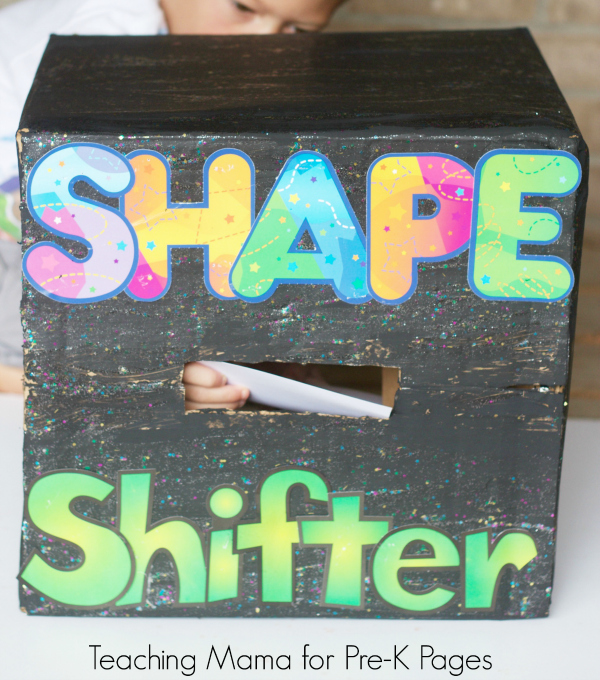 This activity will help your child learn the number of sides different polygons have in a fun, hands-on way.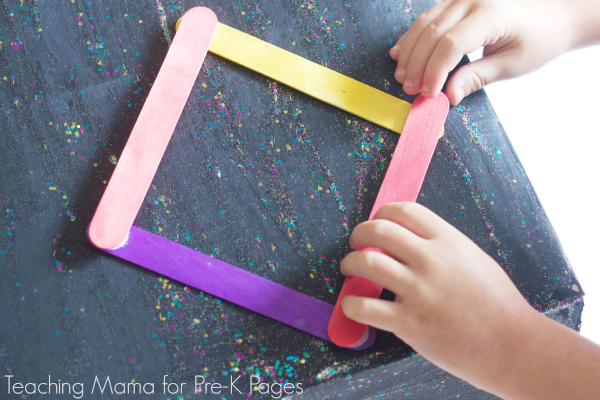 Hope you enjoy this activity as much as my kids did!
BIO: Angela is the writer and creator at Teaching Mama, where she shares hands-on learning activities for babies, toddlers, and preschoolers. She is a former teacher, turned stay-at-home-mom to 3 wonderful boys. One of her favorite shapes activity is using creating shapes with spaghetti noodles! You can connect with her on Facebook, Pinterest, or Instagram.
Other Activities to Explore Shapes—
Nature Shape Scavenger Hunt
The Shape of Things Chalk Drawings
Create a Shapes Photo Book
Perfect Square Shapes Art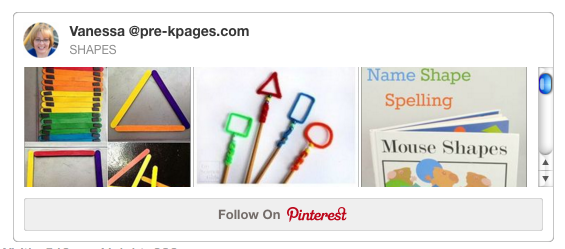 Follow my Shapes Pinterest Board for more great ideas!