Cardboard tubes are versatile resources for your preschool classroom. You can repurpose or reuse paper towel tubes and gift wrap tubes in many different ways. Almost all the centers in your classroom can use cardboard tubes. Check out these ideas to use in your art center, dramatic play center, math center, science center, and blocks center.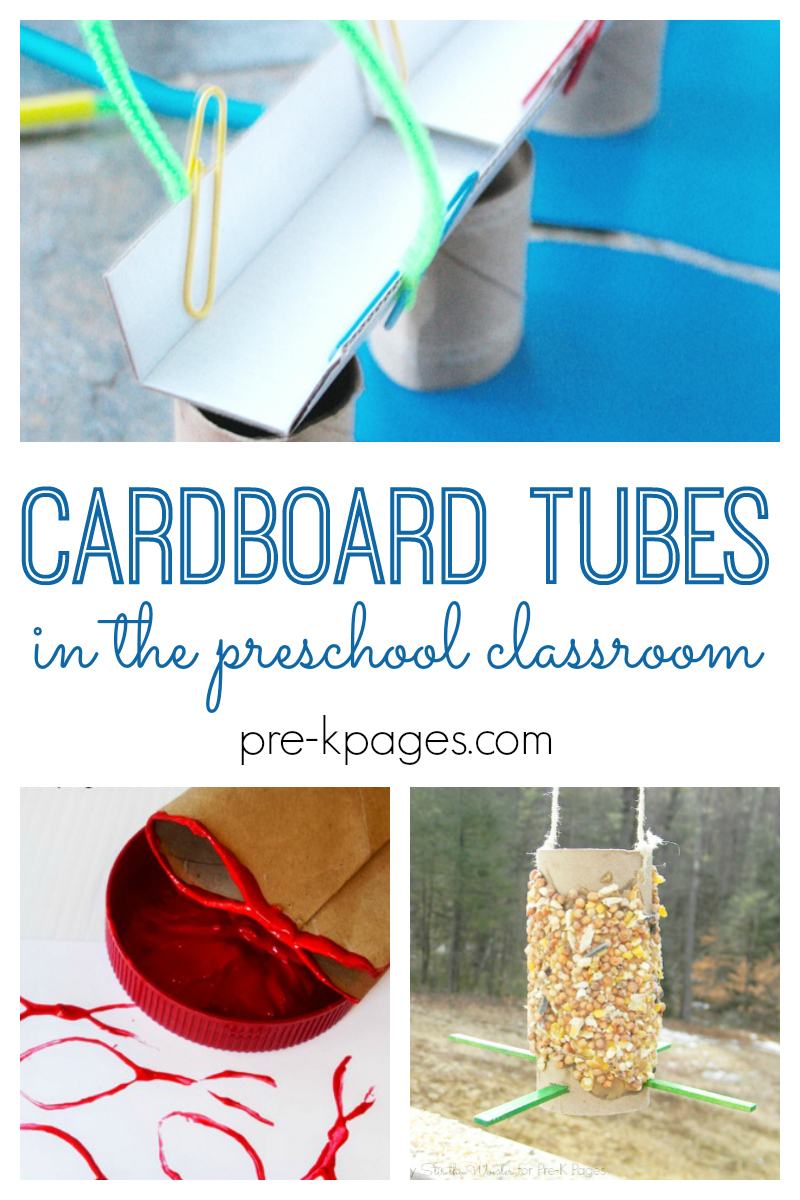 Cardboard Tubes in the Art Center
Use the cardboard tubes with paint in your art center. Cut a longer tube into smaller circles to make circle prints. You can fold or adjust the cardboard tube into other shapes. Pinch one side to make a point and push in the opposite side to make a heart shape.
Modify two cardboard tubes and staple them together to make a fish shape, as a class did to paint fish pictures after reading Swimmy.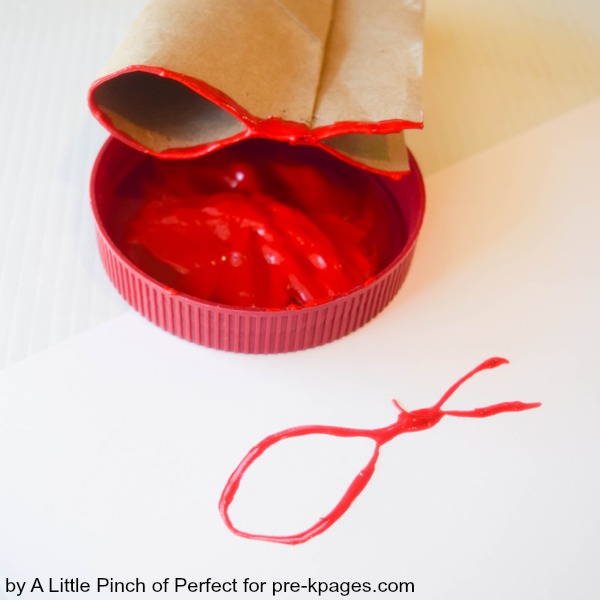 Other art center ideas:
Cut cardboard tubes into one-inch wide pieces. Use glue or a stapler to create sculptures.
Cut a slit up the back of a tube. Cut the tube across into two-inch pieces. Glue tissue paper on the cardboard piece to make wristbands.
Cut cardboard tubes into lengths of 3-4 inches. Cover the tube with paint or paper (of appropriate color). Add wiggle eyes. Glue on legs or other details cut from paper to make animals.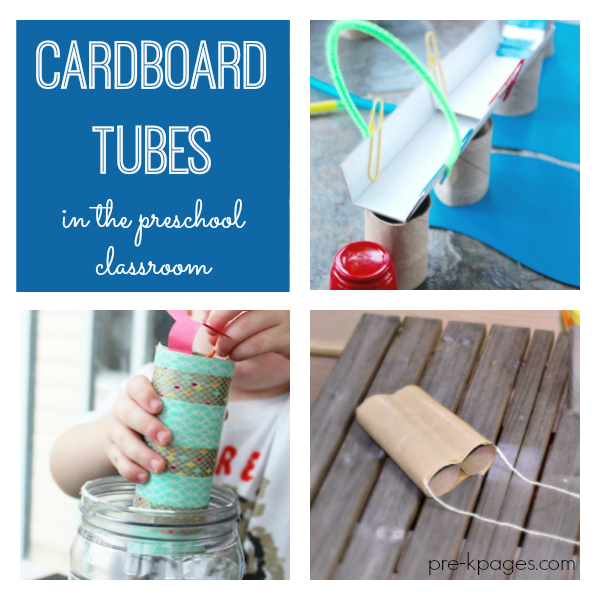 Cardboard Tubes in Dramatic Play Center
Cardboard tubes can be fashioned into various accessories for dramatic play. Cut a cardboard tube in half (or into 3-4 inch lengths). Tape the two pieces together to make binoculars. Add a length of string to wear them around your neck.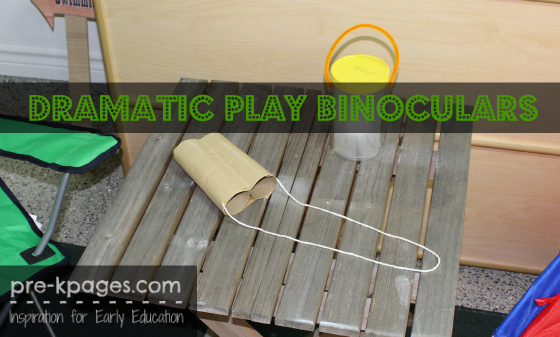 Or use several tubes with tissue paper to make a campfire. Both of these accessories are great for camping or exploring dramatic play.
Other dramatic play ideas:
Cover a tube with paper or contact plastic. Use it as a telescope for a space theme or a spyglass for a pirate theme.
Cover a tube with black tape. Wad a piece of paper into a ball; cover the ball with foil. Tape the foil ball on top of the tube to make a microphone. Use for singing or reporting dramatic play.
Create wristbands (as above) but decorate them to be superhero cuffs
Cardboard Tubes in Other Centers
A cardboard tube makes a great base for a bird feeder. Spread sunbutter on the tube and roll it in bird seed. Set or hang the bird feeder in a tree.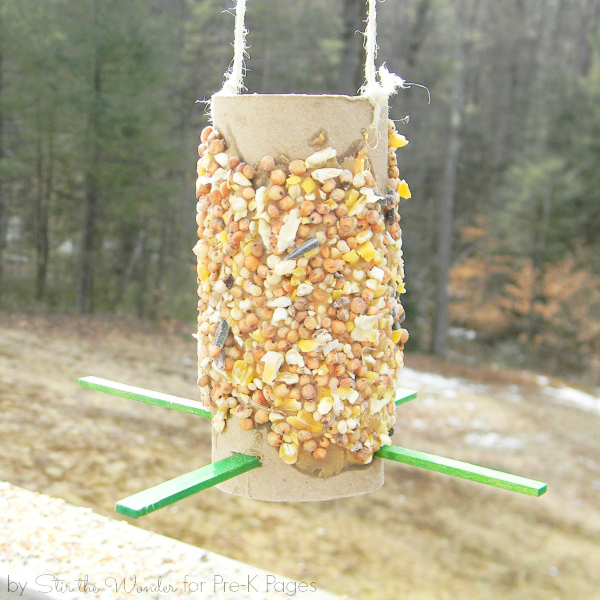 Use cardboard tubes in STEM activities. They make great foundational construction materials to build bridges or other creations.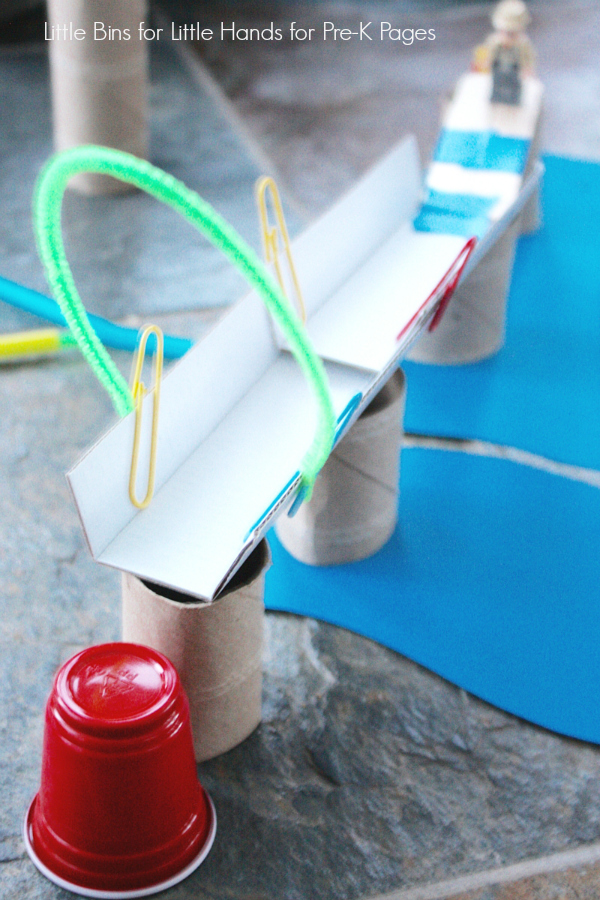 Other ideas:
Use cardboard tubes with wooden or foam blocks to create more interesting buildings.
Cut tubes into different lengths. Sort and arrange by size.
Drop or roll things through tubes — pom-poms, balls, cars.
Add magnets to the sides of the tubes. Arrange the tubes on a large magnet board to create a "roller coaster." Drop pom-poms through the roller coaster.
Staple one end of a cardboard tube. Add a small handful of aquarium gravel or popcorn to the tube. Staple the other end. Cover the tube (especially the ends) with colored tape. Use these homemade shakers with music activities.
How do you use cardboard tubes in your classroom? Tell us your ideas in the comments.
More Teaching Tips and Ideas for the Classroom—
Ideas for Using Popsicle Sticks in the Classroom
Pom-Pom Learning Activities
Using Cardboard Boxes in the Classroom
Using Tape in the Classroom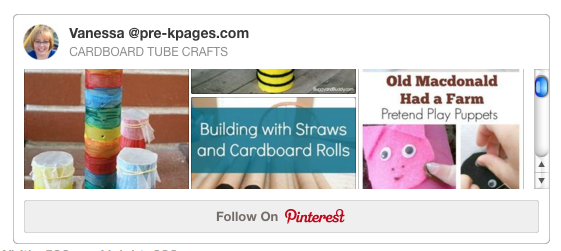 Follow my Cardboard Tubes Pinterest Board for more great ideas!