In a world where looking different can be a struggle, Swimmy the fish teaches children a wonderful lesson about self-worth, friendship, and standing up to big mean fish in the sea. After reading the popular story, Swimmy by Leo Lionni, we made a school of red fish that looked just like the ones from the book. This fun stamping activity is easy to set up and a fun addition to your preschooler or kindergartners day. We read Swimmy during our fish or ocean unit or whenever my kids spot it on their book shelf.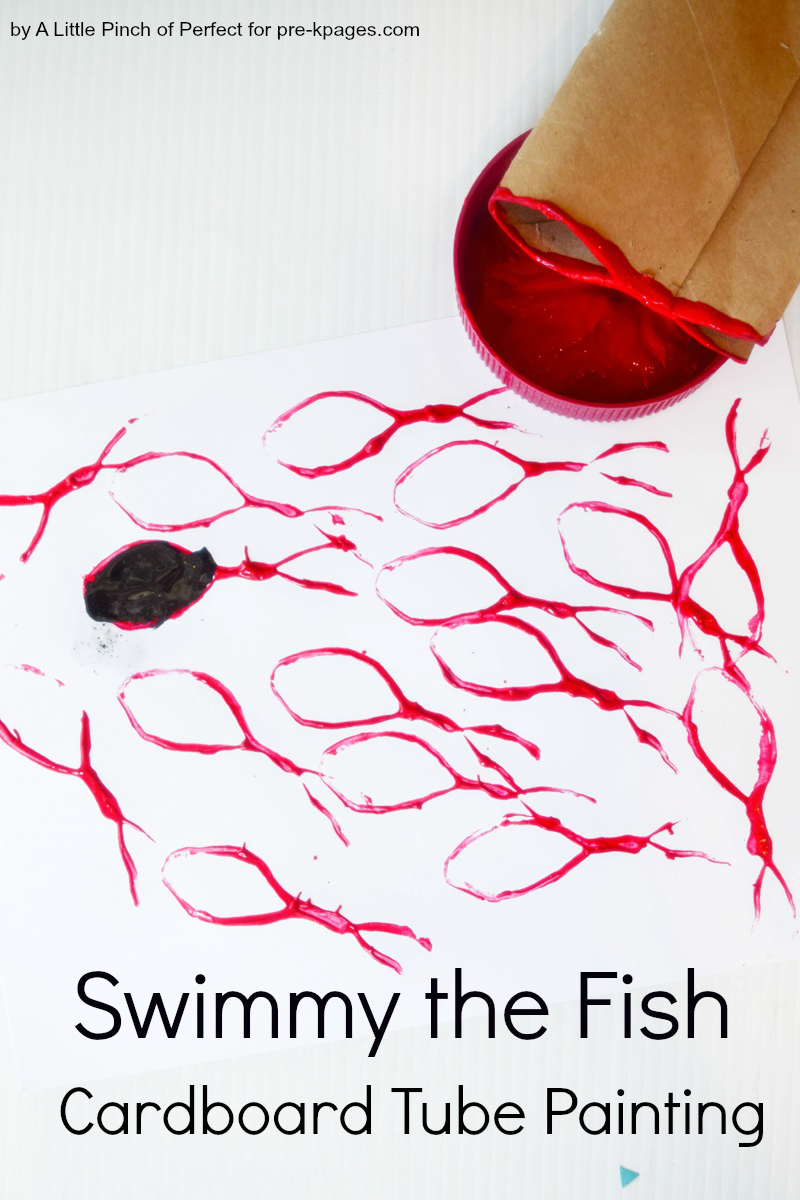 Red Fish Cardboard Tube Painting
Supplies
Red paint
Black paint
Cardboard tubes
Stapler
Craft paper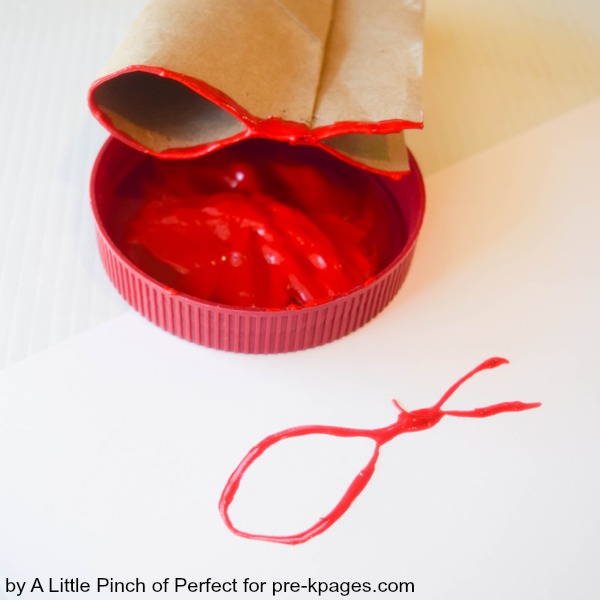 Directions To Make The Small Fish
To make the cardboard fish stamp, cut a cardboard tube in half. Fold the half piece to make a V shape. This will be the fish tail.
Gently press on a second cardboard tube to make an oval. This will be the body of the small fish.
Staple the tail to the oval to make a fish. Make sure the flat edges line up so when the kids get ready to use it as a stamp the paint touches the paper across the whole edge of the fish.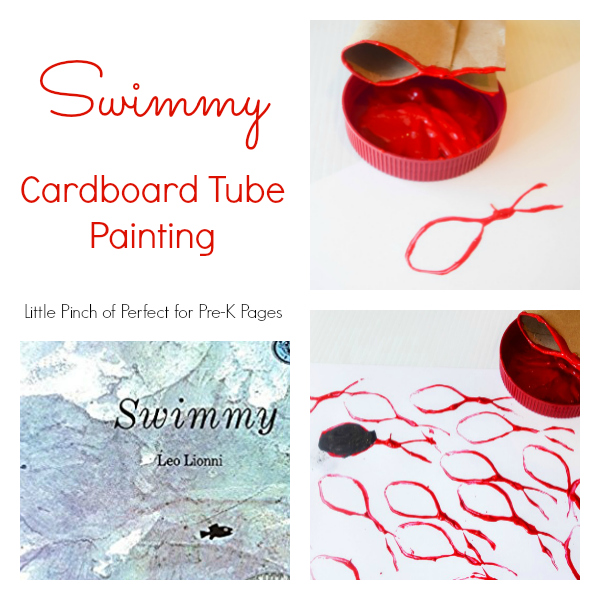 Painting Schools of Little Red Fish
Invite children to dip the cardboard fish into paint and stamp on their paper. I used large empty lids to hold our paint which turned out to be the perfect fit for our cardboard fish stamps. Kids can stamp freely, or you can give them a large paper to outline a larger fish shape on. Once they have their fish shape drawn out, they can fill it up with red stamped fish. When the shape is full, help a child add the finishing touch with a Swimmy for the eye by dipping the cardboard tube in black paint, stamping in the appropriate place, and painting the shape black.
You may want to have a paintbrush handy to make all the Swimmys black or they can be like my kids and use their fingers to paint.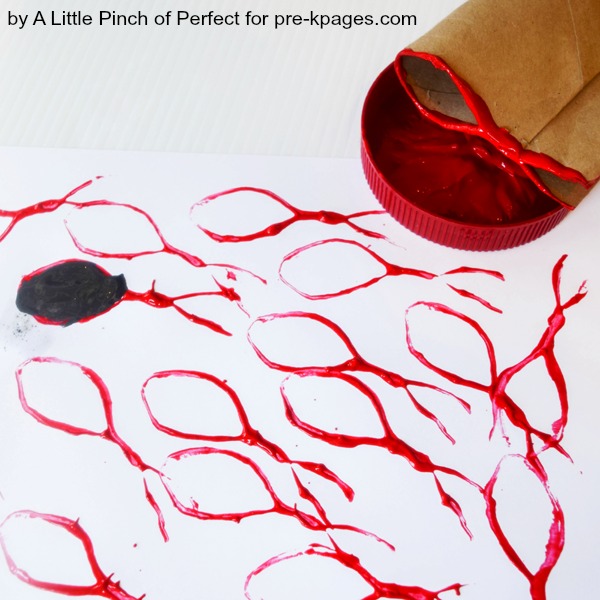 Once we were done making our Swimmy-inspired artwork, the kids chose to use the cardboard fish stamps to paint with more colors (besides red and black) making several schools of fish that had a rainbow of friends.
This activity can be modified to go with any "fish book" or to go with any type of underwater explorations in your classroom or home.
BIO: Katie stays busy homeschooling her two kids and sharing their fun educational activities, cute crafts, and free printables at A Little Pinch of Perfect. Join her community of parents, caretakers, and educators who enjoy having fun and spending time with kids on Pinterest, Facebook, and Instagram.
More Ocean Ideas