There are many benefits of having labels on the tubs and shelves in your early childhood classroom. Labels provide young children with a visual that helps them learn where each item belongs. If you label everything in your preschool classroom it will make clean-up time go so much more smoothly!
But taking pictures and creating labels can be a lot of extra work for teachers, that's why I created this editable set of classroom labels for you. Just print and go!
Classroom Labels
When materials are clearly labeled on shelves they are easily accessible to your students, which allows them to be more productive and increases student engagement.
Clearly labeled shelves and tubs will also help reduce your students' frustration levels and save them time searching for materials.
In the picture above you can see my writing center. I used to attach the pictures to the ends of the tubs using clear contact paper. However, I had a few issues with the contact paper, the first being that each time I wanted to change out the materials on the shelves I had to peel the contact paper off and start over.
The second issue was that they changed the formula they used to make the clear contact paper a few years ago and it no longer sticks very well. In an effort to solve these problems I started investigating new methods of labeling the tubs.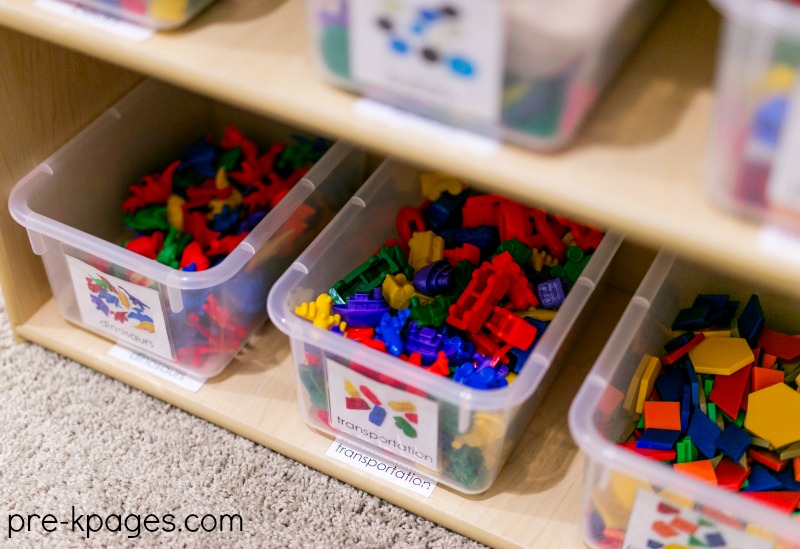 Printable Classroom Labels
As teachers, we tend to save certain items that most people would normally throw away. One of the items I have saved over the years are clear vinyl badge holders that you get at teacher conferences. I knew they would come in handy someday and they did!
If you don't have a secret stockpile of badge holders don't worry, you can find them at most office supply stores too.
To attach the badge holders to my plastic tubs I used E6000 glue, which will adhere anything to anything. You can also find E6000 glue at your local big box or craft supply store.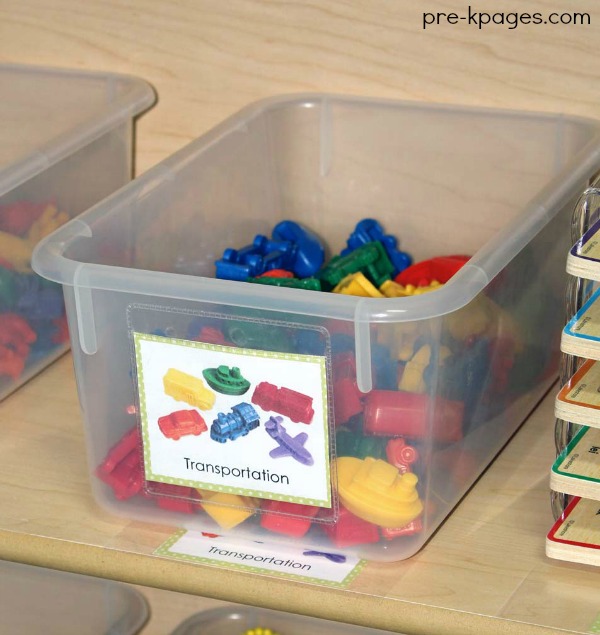 Center Tub Labels
Once you attach the badge holders to your tubs, cut the pictures to size and insert them in the top of the badge holders.
When you want to change out the materials in your bins, just pull out the picture from the badge holder and replace it with another- easy peasy!
Now you have a neatly labeled classroom that you can change up quickly and easily whenever necessary!
If you use cloth or wicker baskets you can still use the clear vinyl badge holders, just get the badge clips to go with them and clip them to the handles.
Target also started carrying clear, adhesive tub labels in their Dollar Spot (Bullseye Playground) during back-to-school season. They are a great deal and work really well if you can find them.
More Organization Ideas