Do you label the items on the shelves in your classroom centers? Labeling the tools and materials in your learning centers is an important part of a high-quality early childhood program.
When you place a label on each end of each tub and on the shelf you're setting both your students and yourself up for success.
But creating labels for your classroom can be a lot of extra work, which is why I created this editable set of classroom labels for you.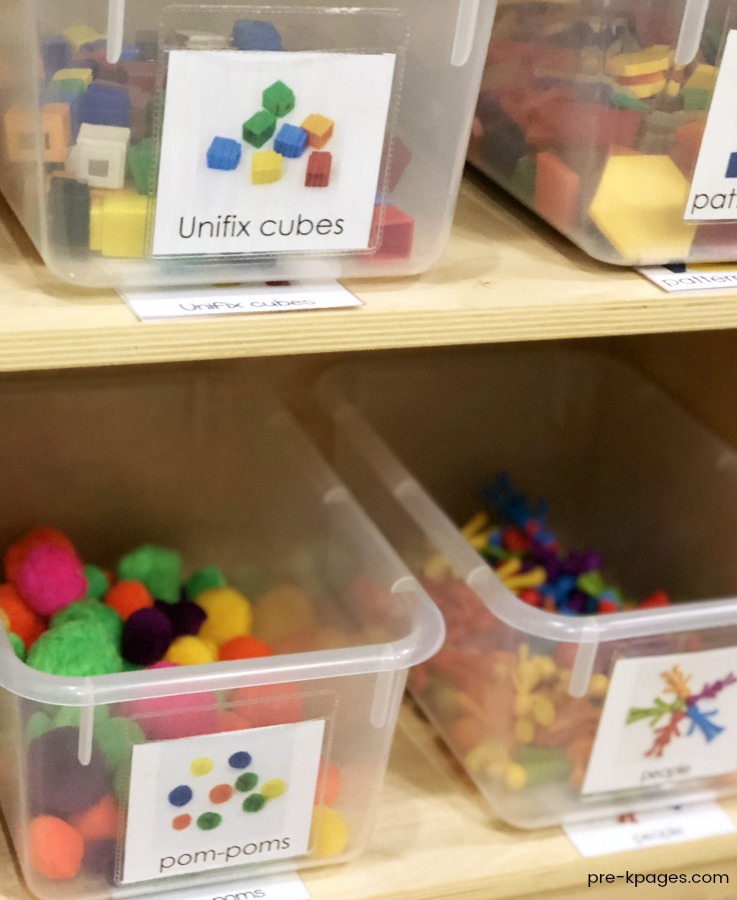 Classroom Labels
Labels with pictures help create a meaningful, print-rich learning environment for your little learners. When you take the time to label your classroom your students will begin to make the connection between the written and spoken word more quickly.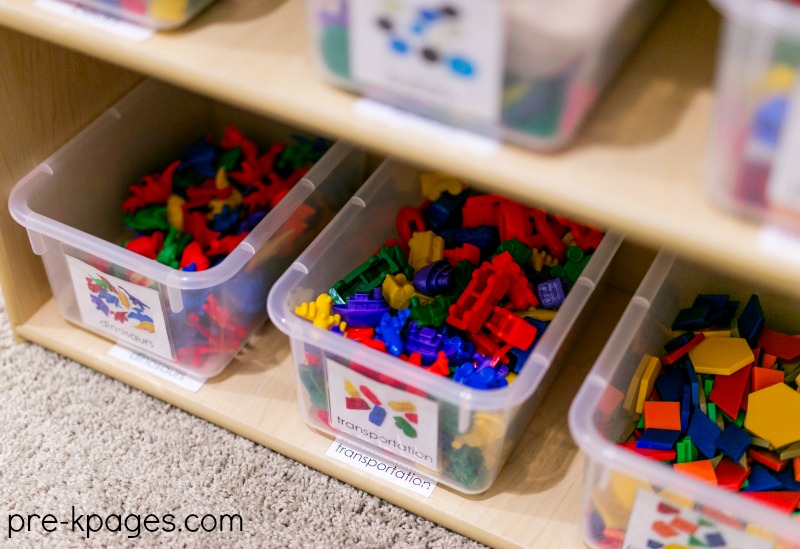 Printable Classroom Labels
There are other benefits of labeling everything in your classroom centers. When materials placed on the shelves are clearly labeled they are easily accessible to your students, which allows them to be more productive and increases student engagement.
Clearly labeled shelves and tubs will also help reduce your students' frustration levels and save them time searching for materials.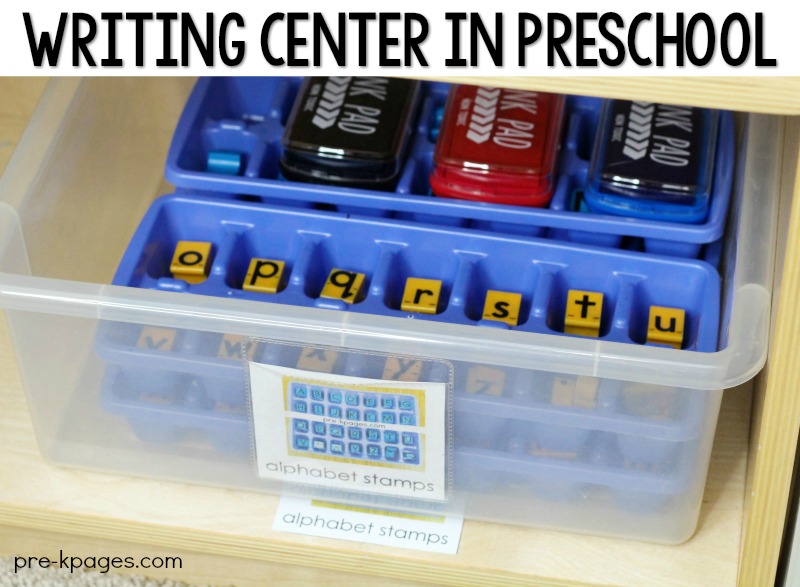 Center Tub Labels
Placing a label on things provides young children with a visual that helps them learn where each item belongs. If you label everything in your preschool classroom, it will make clean-up time go so much more smoothly!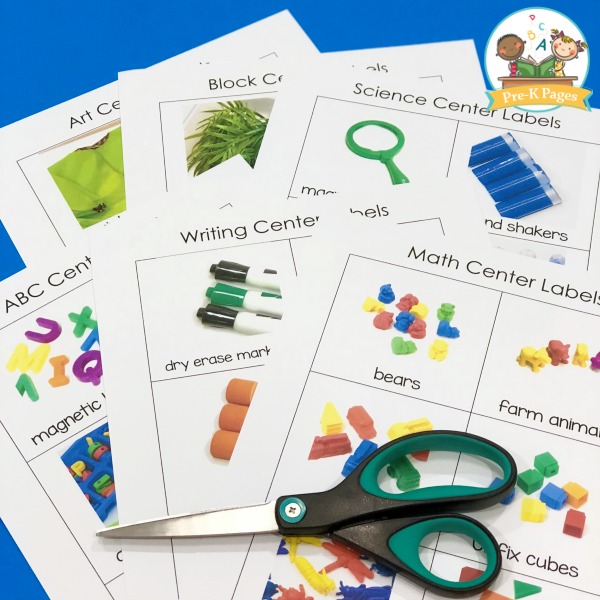 So where do you get these magical labels? Good news, I made them for you!


This printable set includes more than 140 different labels you can print out and use in your classroom right away.
The text is also editable so you can type the words in your own language or edit them to meet your needs.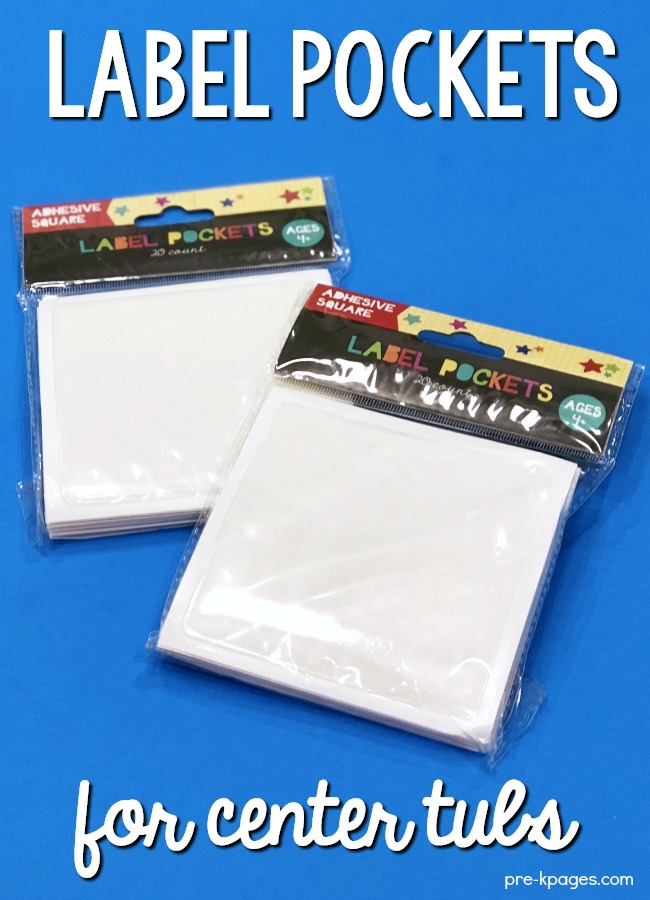 To attach the labels to the bins in your centers, I love using the sticky back label pockets from Target.
These pockets make it super easy to change out the pictures on the tubs in your classroom centers. Just slide the pictures out of the pocket and replace them with another whenever you want to change them up – easy peasy!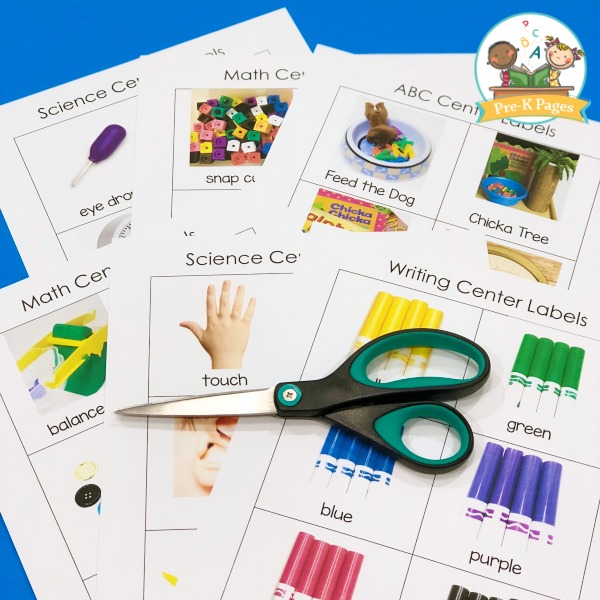 Now you have a neatly labeled classroom that you can change up quickly and easily whenever necessary!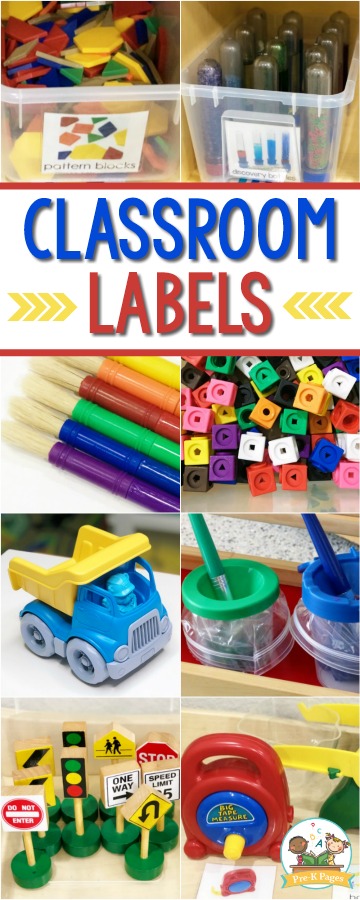 The Teaching Trailblazers
Having everything in your classroom labeled is awesome! But let's face it, labels can't make you a better teacher. The best place to discuss teaching best practices and get the support you need is in the Teaching Trailblazers. We have many printable lessons and on-demand video trainings to help you become the best teacher you can be! If you want to get on the waiting list for the Teaching Trailblazers, do it soon so you don't miss the next open enrollment period!
More Organization Ideas
Preschool Learning Center
Have you always dreamed of setting up amazing, self-directed preschool learning center for your classroom…but feel like something is missing? How do you know which centers you need? What should you put in them?
Center Essentials Guide
Get your ultimate, step-by-step guide for setting up centers HERE