I have a confession to make, I may be just slightly obsessed addicted to buying children's picture books! Whenever I find a book I really love I just have to have it. But this little addiction can cause some problems, like where to put all the books and how to organize them.
I created these printable book tub labels for other children's book lovers like me.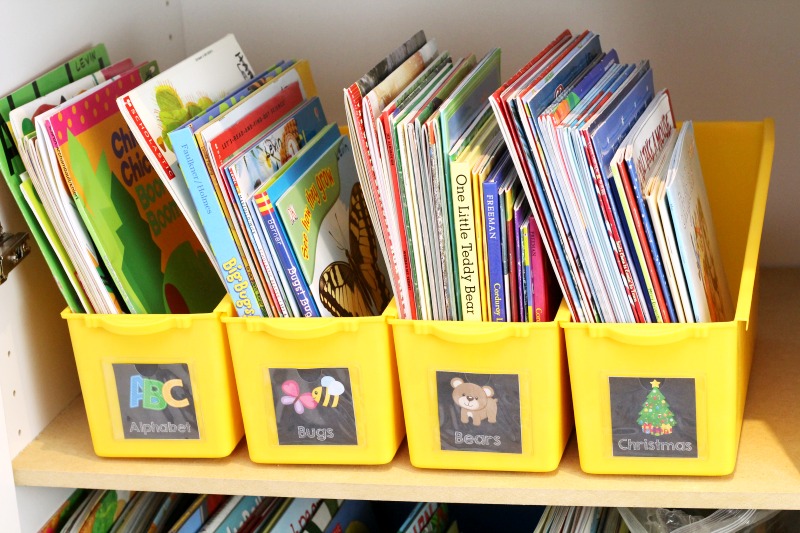 Printable Book Box Labels
44 printable, thematic labels for your teacher book tubs in preschool or kindergarten.
These labels were designed for storage containers like the ones pictured here. They fit perfectly inside the clear label pockets on the front of the book bins sold in the Dollar Spot in 2016 or at the Dollar Tree in 2017. They also fit in the clear label pockets on the front of the book bins sold at Wal-Mart in 2016 and 2017.
You can print your labels on cardstock, laminate, cut, and attach to the ends of your book tubs.
The great thing about these labels is that they are also editable (in PPT) in case you need to change the language or the words for any reason.
Here are all 44 of the book tub labels that are included in this set:
alphabet
apples
arctic
bears
bugs
Christmas
colors
community helpers
dinosaurs
Easter
fairy tales
food
fall
farm
fire safety
Halloween
insects
numbers
nursery rhymes
ocean
pets
school
science
shapes
spring
Thanksgiving
transportation
rainforest
jungle
Valentine's day
winter
zoo
summer
beach
forest
space
frogs
fish
snowmen
pumpkins
weather
songs
I've also included a complete set of the labels (listed above) that you can customize with your own words if you prefer.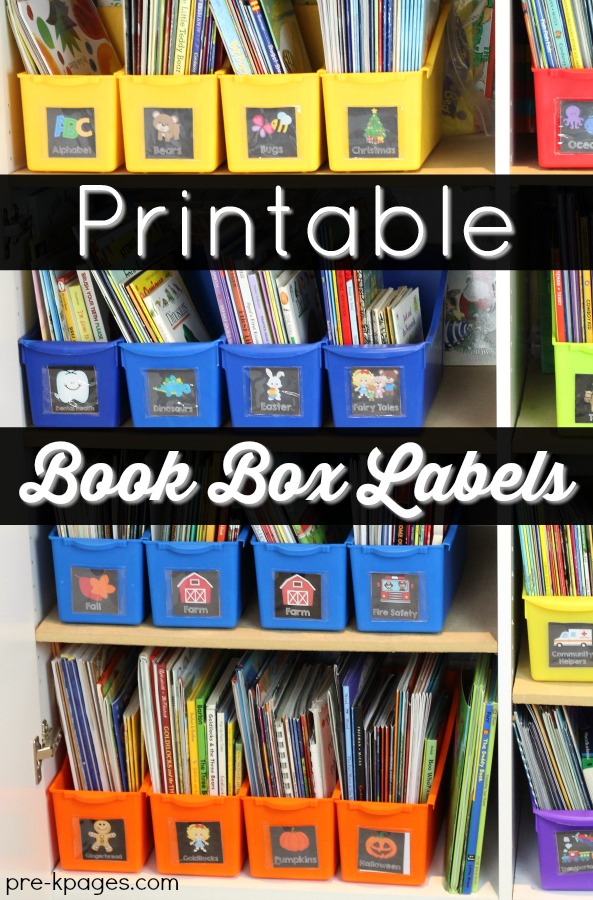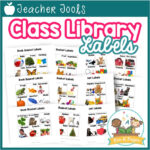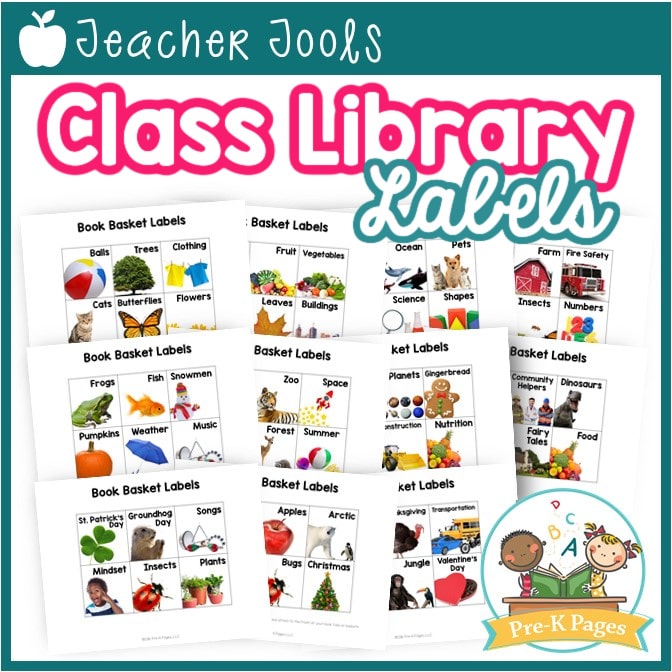 Make labeling and organizing your classroom library a breeze with 66 book basket labels and matching printable stickers!
More Organization Ideas