The play dough center in any preschool classroom is just as popular as blocks and dramatic play. When children are playing in the play dough center they aren't just playing – they're developing their creativity and imaginations, fine motor, oral language, vocabulary skills and more!
Here are some of my favorite tools to use in the classroom to help develop fine motor skills.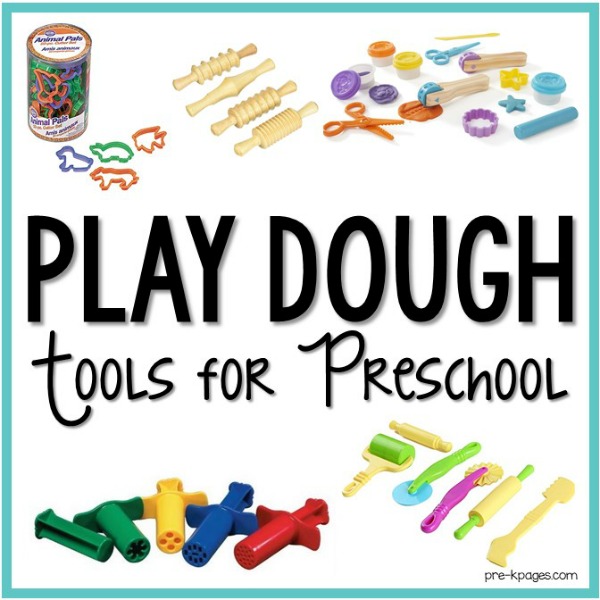 The Best Play Dough Tools
These are the play dough tools that my students enjoy using most often in the classroom.
Textured Rolling Pins
Why wood? Won't the dough stick to the wood? Why textures? These are just some of the questions I get asked often about textured rolling pins.
Here's the deal – wood rolling pins will last forever and ever. Sure, the little plastic ones look cute, but their life span is short.
It's true, the dough may stick to the wooden rolling pins, but a good soak overnight will do wonders to clean them right up.
The textures on these rolling pins are very engaging and fun for young children. They enjoy using the rolling pins to make designs in the dough and talking about their imaginative creations. The fine motor benefits of using rolling pins are endless!
Play Dough Extruders
Want to hear preschoolers squeal with delight? Give them these dough extruders and let the fun begin! The best part is that these tools are great for practicing fine motor skills too.
Plastic Play Dough Scissors
It's a fact, most metal scissors will rust when used with play dough. Try these plastic scissors instead for tons of fine motor practice – without the rust!
Dough Tools
What could be more fun than rolling and slicing play dough? Your kids will have a blast creating masterpieces with these dough tools.
Cookie Cutters
These fun cookie cutters are perfect for supporting the development of creativity and imagination. When children use cookie cutters, they will also be developing their oral language and vocabulary skills as they describe their creations.
Dough Stampers
Make learning letters and numbers fun with these ABC dough stampers. Your kids will love using these letter stampers to make their names in clay or play dough.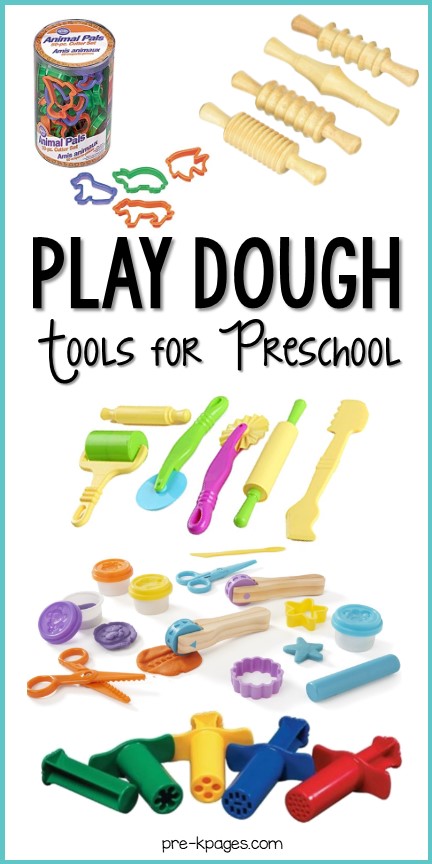 More Learning Center Ideas