Add mats to your play dough center to support academic skills like counting. Your play dough center can be a great place for preschoolers to develop fine motor skills, use their imaginations, explore their own ideas, practice social skills, and work independently or cooperatively. The playdough center can even help support important emergent literacy and math skills.
Here are a few free printable resources to supplement your center for children and save you set-up time.
Thematic Play Dough Mats
Do you like freebies? Then you're in luck because I have a bunch of freebies for you. Just print these out, laminate, and put them in your center for loads of learning and fun! There are mats for many different themes, just choose the ones you need, print, and go!
Holiday Play Dough Mats
These holiday mats are perfect for engaging your kids during center time. They'll love making Easter eggs, shamrocks, and hearts on these holiday themed mats!
St. Patrick's Day Counting Mats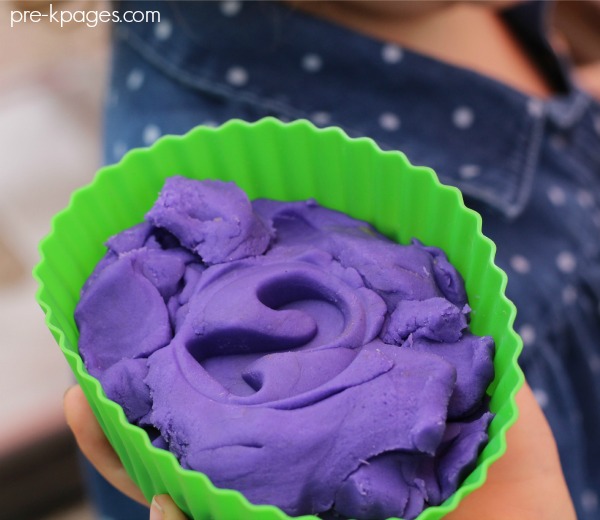 Add these free Task Cards to challenge your little learners.
Make play dough for your center or classroom with this homemade playdough recipe.
You could even make the play dough with your children in the classroom for more learning and fun!
Check out this list of tools and toys plus more resources to add to your center for more exploration, fun, and learning.
Additional Teaching Tips on Pre-K Pages