Rhyming is an important early literacy skill for your Pre-K, Preschool, and Kindergarten students to learn. While it may not seem like an easy skill to teach, you can make learning how to rhyme fun and exciting for the young children in your early childhood classroom.
I created these super fun and engaging rhyming games your little learners are going to love, and there's even a freebie for you to try out! To take your phonemic awareness game to the next level grab your copy below!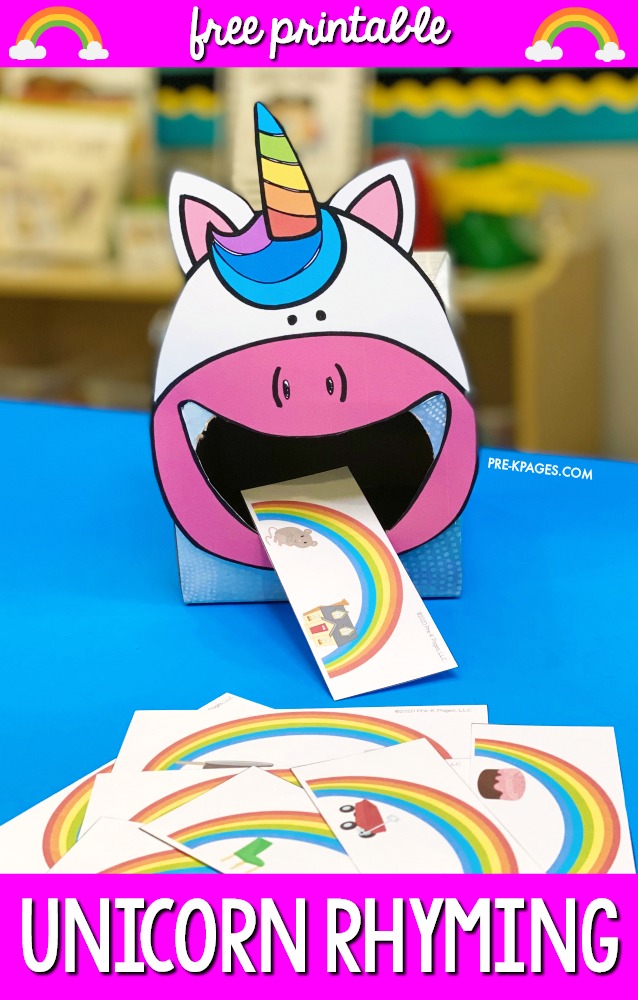 Early Literacy Rhyming Activities
Let's face it, you can recite nursery rhymes and read rhyming books until you're blue in the face, but you'll still have some kids who struggle to understand the concept of rhyming.
That's because not all children learn at the same pace. Some may enter your classroom understanding a few basic phonemic awareness skills, while others will not know any. Before you know it, you may start to feel like you're in a race against the clock to get your little learners kindergarten or first grade ready.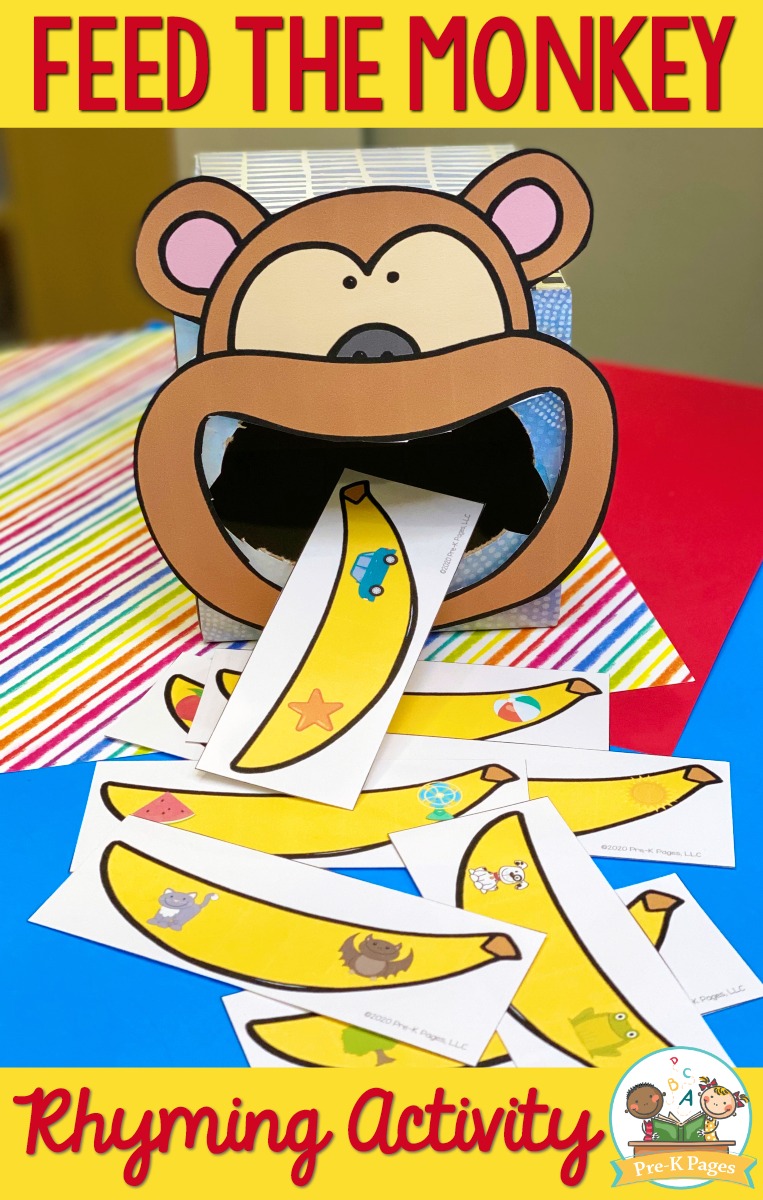 Fun Rhyming Activities for Preschool
Rhyming is an auditory skill, which means we learn to rhyme by listening to and hearing the sounds in words. But young children learn best when they experience things concretely first, hands-on activities can help them better understand abstract concepts.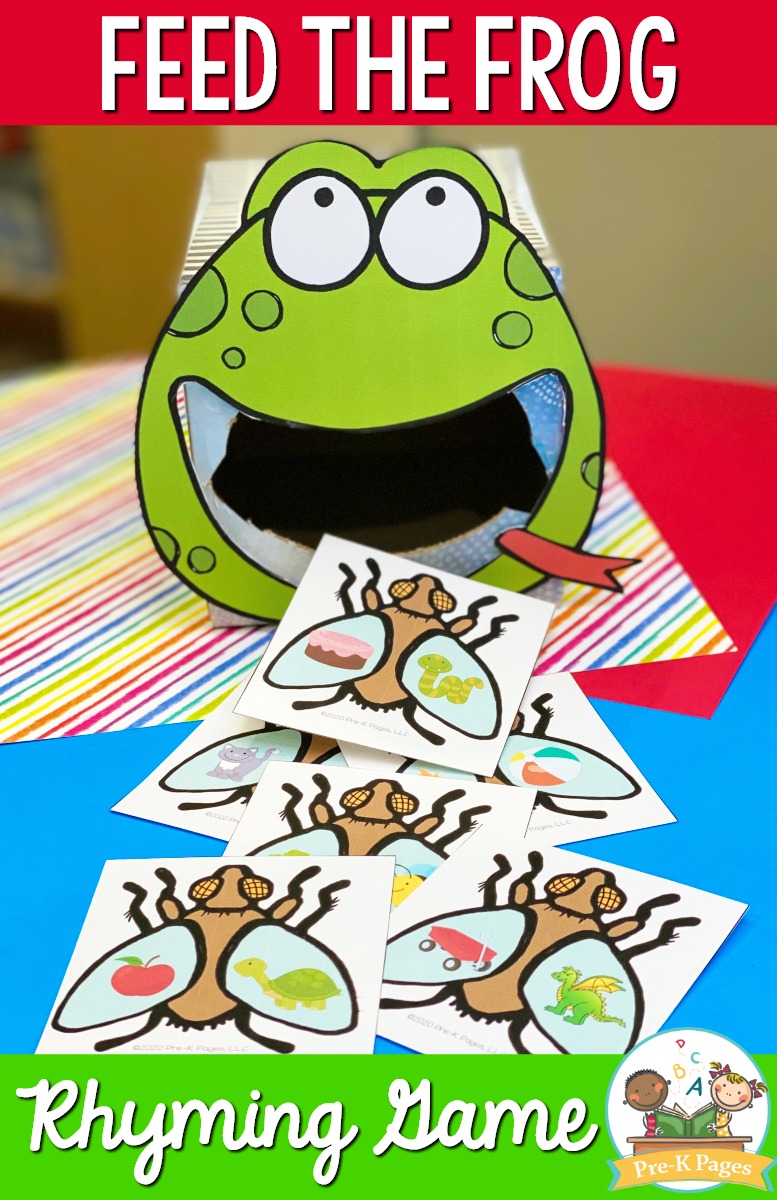 Printable Rhyming Activities for Pre-K
Because you can't touch it with your hands, rhyming can be considered an abstract concept. Therefore, it makes perfect sense to use real objects and picture cards, combined with fun rhyming games when teaching this concept to your students.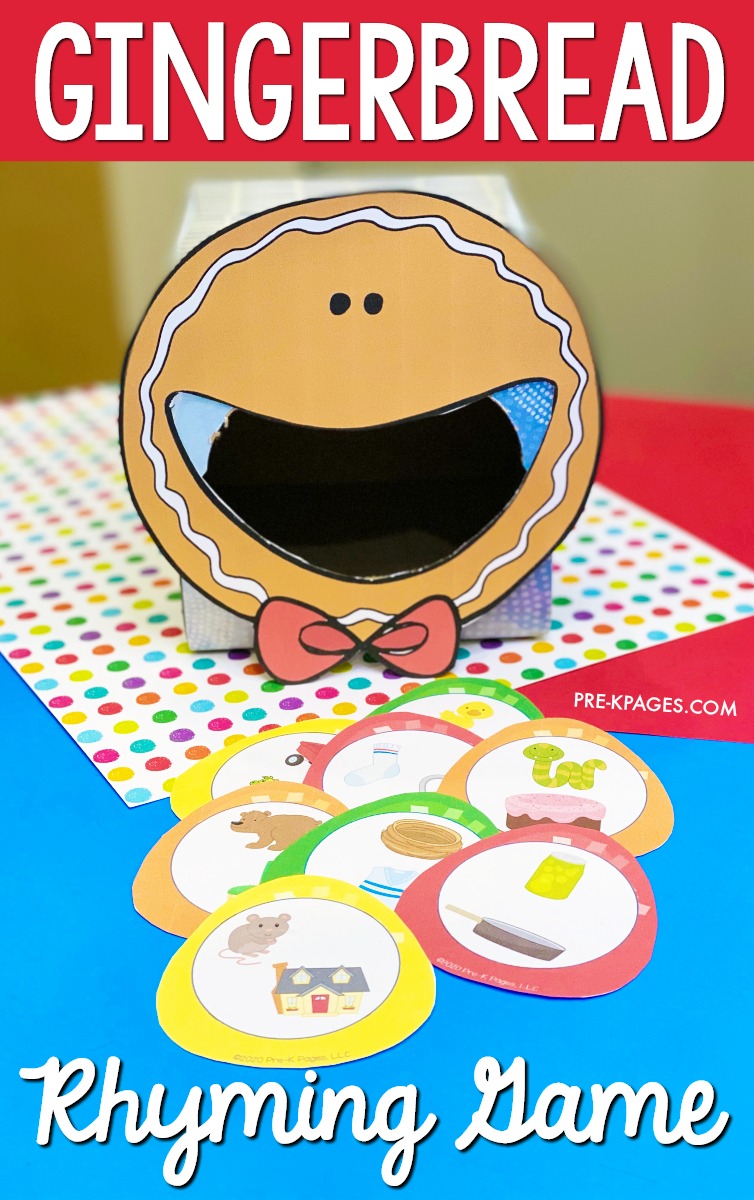 Printable Rhyming Activities for Pre-K
I've created a set of fun learning activities you can use to teach rhyming skills to the young children in your Pre-K and Kindergarten classroom. Here are the characters included in the Rhyming Activity Bundle.
Bear
Bunny
Cat
Dog
Frog
Snowman
Squirrel
Unicorn (Freebie, see below)
Gingerbread
Giraffe
Monkey
To prep these games you'll need some paper, a printer, scissors, a box or bag and some tape – that's it! Of course, if you want your games to last longer, you'll probably want to laminate them too.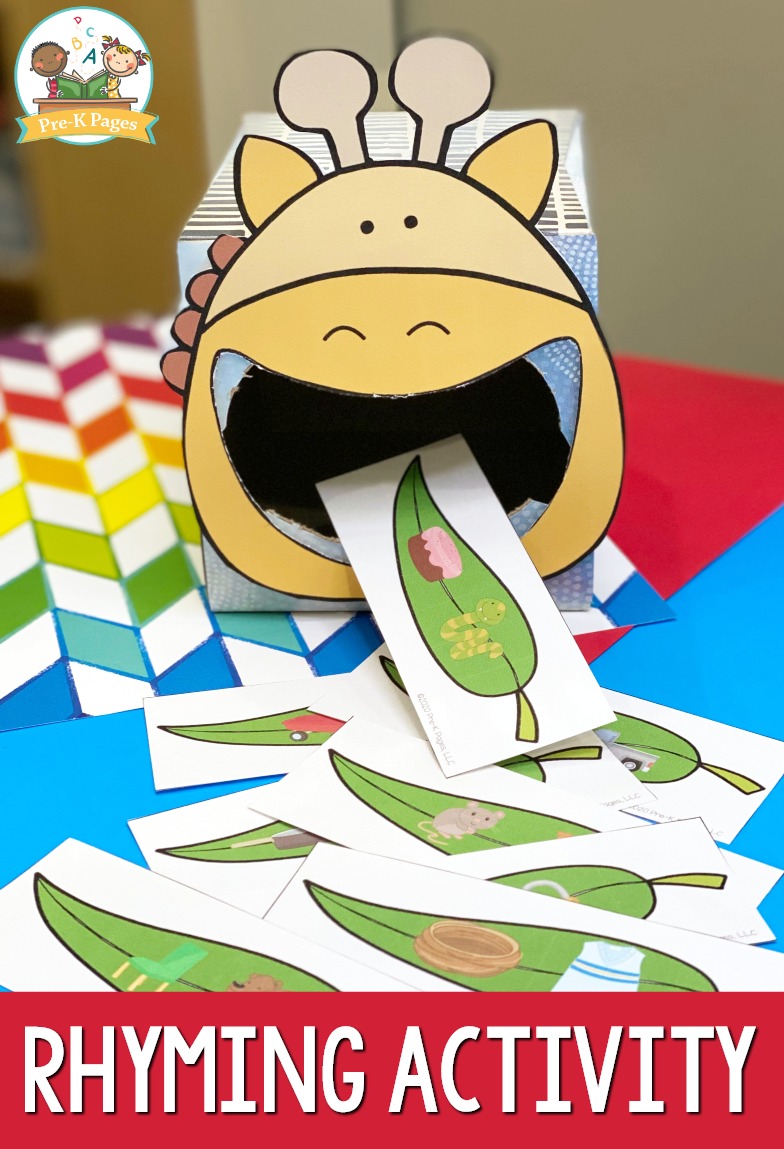 Teaching Rhyming in Pre-K
Start by printing out your character faces and rhyming cards, then cut them out with your scissors. Next, decide if you'll use a box or a bag for the character's base and cut a hole for the mouth. Then, use your tape to attach the character's face to the base and you're ready to play. I used a tissue box for my base, but you can use whatever you have on hand.
As promised, here's your Unicorn freebie below!

How to Play the Rhyming Game
Using your assessment data, determine which small groups you will be working with.
After you've gathered your students in your small group, introduce the rhyming cards to them to familiarize them with each word and corresponding picture. This will help set them up for success when they play the game. For example, if a child sees the picture of the dragon and says "dinosaur" it wouldn't rhyme with any of the other pictures. By "front loading" and introducing the pictures and words before you begin playing you're setting them up for success. This will help eliminate any frustration or confusion during the game.
Invite your students to take turns drawing a card and saying the names of the pictures on the card. Then, ask them if those two pictures rhyme. If the pictures rhyme they can "feed" them to the character by placing them in the mouth. If the cards don't rhyme, they can return them to the basket or you can ask them to turn them face down on the table so they won't be chosen again.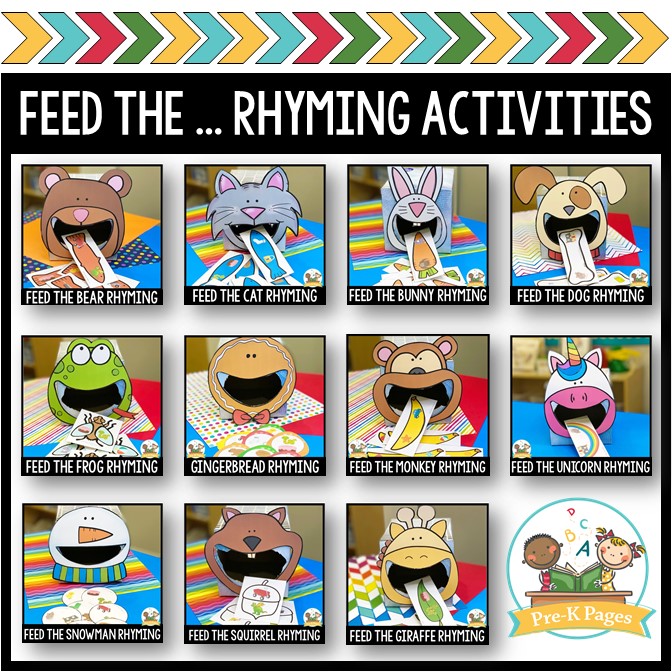 You can get the entire Feed the…Rhyming Activity Bundle HERE.
More Literacy Ideas