If you need a quick and easy Thanksgiving craft for your kids, you're in luck! This classic coffee filter turkey craft is super easy to do, it won't break the bank, and it doesn't require advanced fine motor skills. Plus, these turkeys will look adorable hanging on your Thanksgiving bulletin board!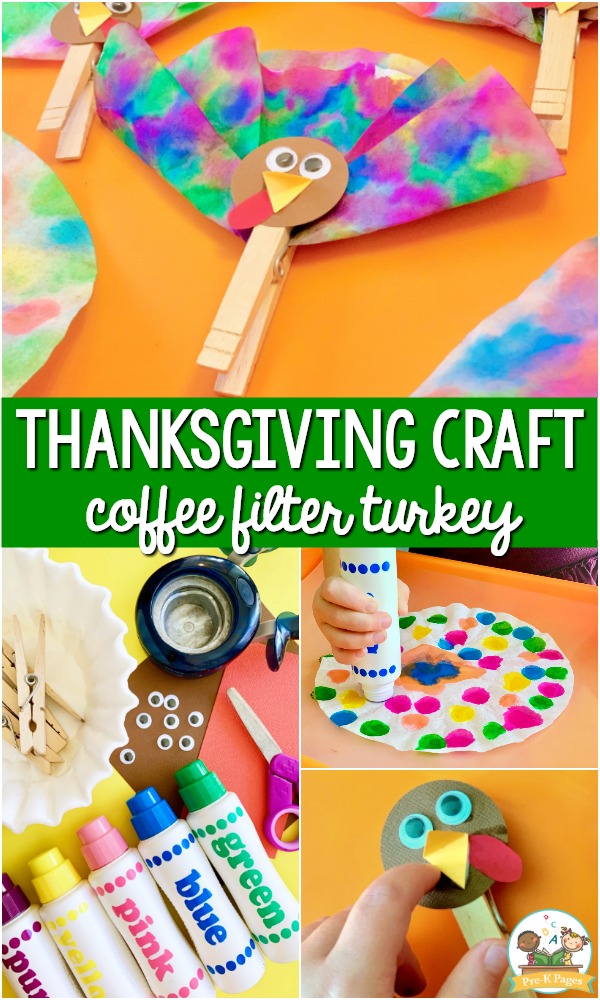 Thanksgiving Craft for Kids: Coffee Filter Turkey
You can quickly become frustrated when you see all of the Pinterest perfect Thanksgiving crafts online. What you really need is an age-appropriate craft your little learners can do successfully. But that's easier said than done, am I right?
This coffee filter turkey craft for Thanksgiving is one that ticks all the boxes.
Inexpensive
Easy to make
Each one looks different
Doesn't require highly-developed fine motor skills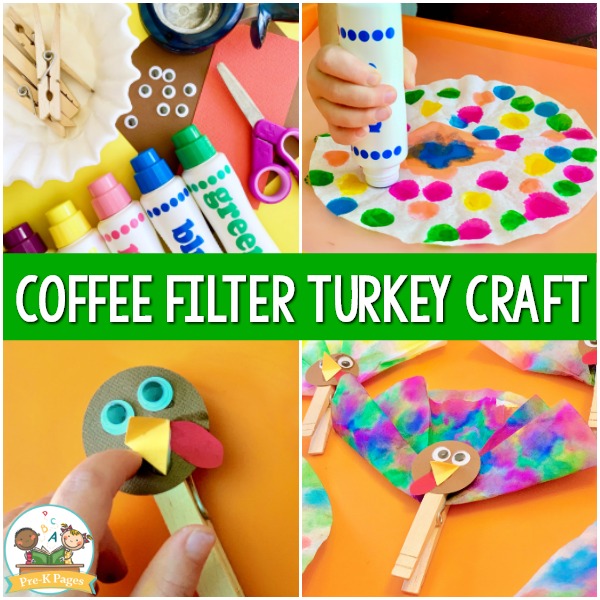 Easy Preschool Thanksgiving Craft
I've been doing this craft with my Pre-K class for 20+ years and it never gets old. It's always a huge hit with both the kids and parents and it's so easy and affordable it is to make – what's not to love? I consider this the Goldilocks of Thanksgiving crafts. The colorful tie-dye process is open ended, followed by the more "crafty" part of making the turkey body.
Here's what you'll need to make this craft in your own classroom, or at home with your little ones. You can find many of these items at your local dollar store, but I've included links to some below in case you would like to see them in more detail.
White Coffee Filters (round, from dollar store)
Clothespins (spring loaded)
Brown, Red, and Orange Construction Paper
Liquid Glue
Hole Punch (optional)
Water Spray Bottle (dollar store)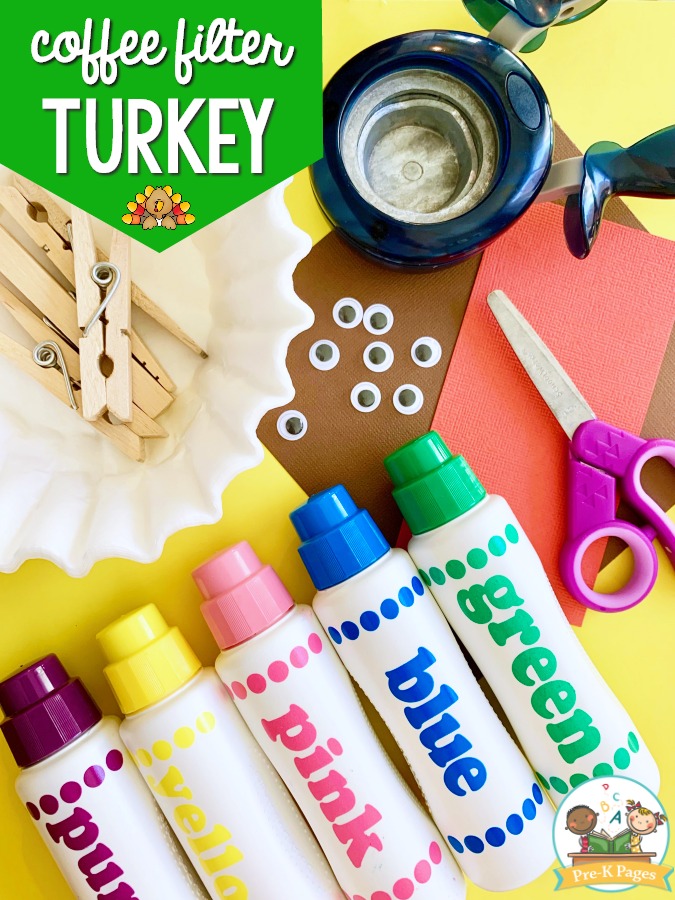 Coffee Filter Turkey Craft for Thanksgiving
The coffee filters will allow the ink from the bingo daubers to bleed through on the table. For this reason, you may want to cover your table with newspaper or use craft trays for this first part.
Start by gathering a small group of students around a table. Then, give each child a craft tray with a flat coffee filter and a few Do-A-Dot bingo daubers.
Invite your kids to use the bingo daubers to dot their coffee filters any way they would like. There's no right or wrong way to do this part, just let them have fun and do as much or as little as they would like.
To avoid drab looking turkeys you can put out only the most vibrant colors, keep the darker colors in your supply cabinet for other projects.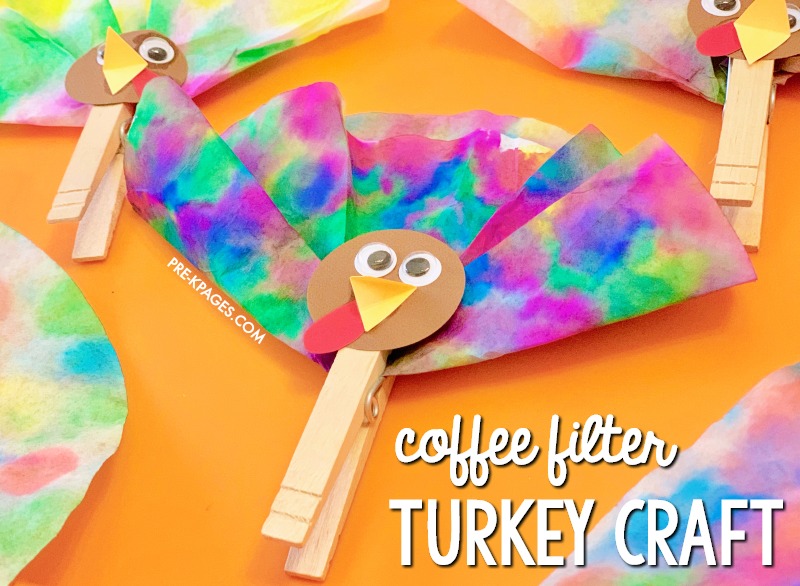 Turkey Craft for Preschoolers
When your kids are finished dotting their coffee filters, invite them to very lightly and gently mist them with the water spray bottle. This creates a beautiful tie-dying effect that will make your turkeys really pop look amazing.
After your kids have finished misting their coffee filters with water, you can place them on a drying rack to dry. You could also leave the coffee filters right in the craft trays to dry if you have enough.
I usually split this art project over two days. The first day is for coffee filter decoration and drying, and then day two is for assembling the turkey – but you can do it whichever way you prefer.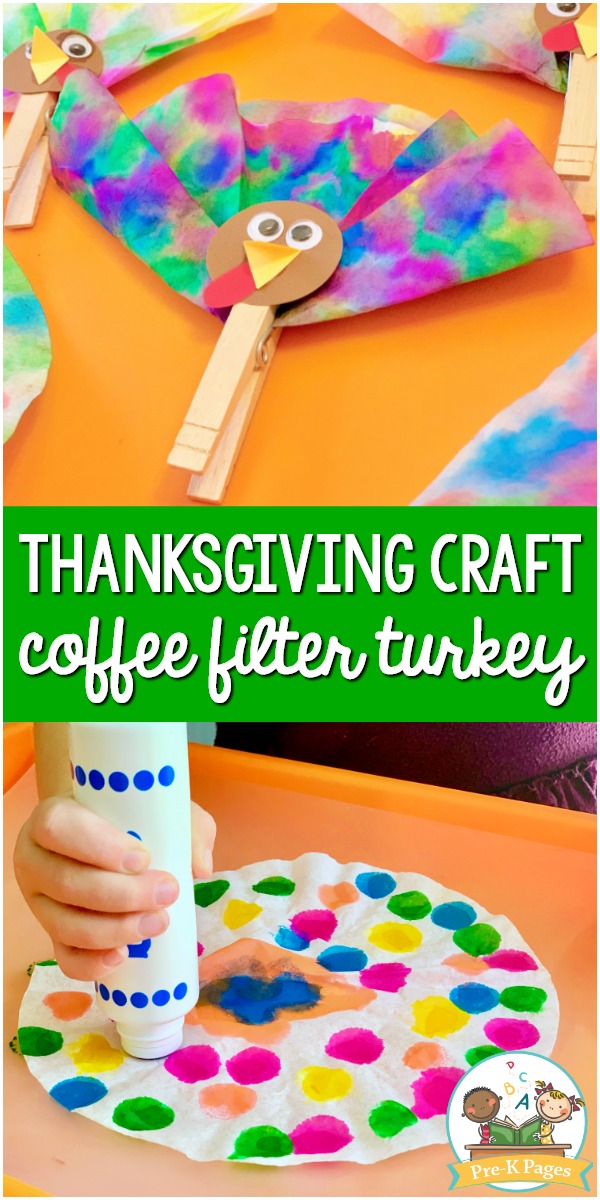 Watercolor Coffee Filter Turkey
When your coffee filters are dry, invite your students to glue the wiggly eyes, beak, and waddle to the turkey face. I like to use a hole punch for this part of the project since November is still fairly early in the school year and my little learners haven't yet developed the fine motor skills to cut circles independently.
After they've glued the turkey face together, then they can glue it to the clip end of a clothespin. You could also use a glue gun to accomplish this part if you prefer.
Finally, fold the coffee filter in half and attach the clothespin to the folded edge of the coffee filter. Use these bright and cheerful coffee filter turkeys as Thanksgiving decorations in your classroom!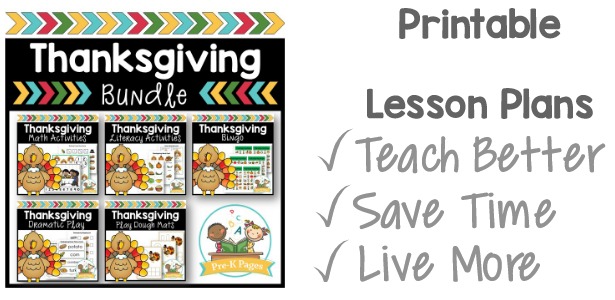 More Thanksgiving Ideas