This scarecrow patches counting activity is a fun and simple way to practice counting. Kids are sure to have fun decorating the scarecrow with lots of colorful patches!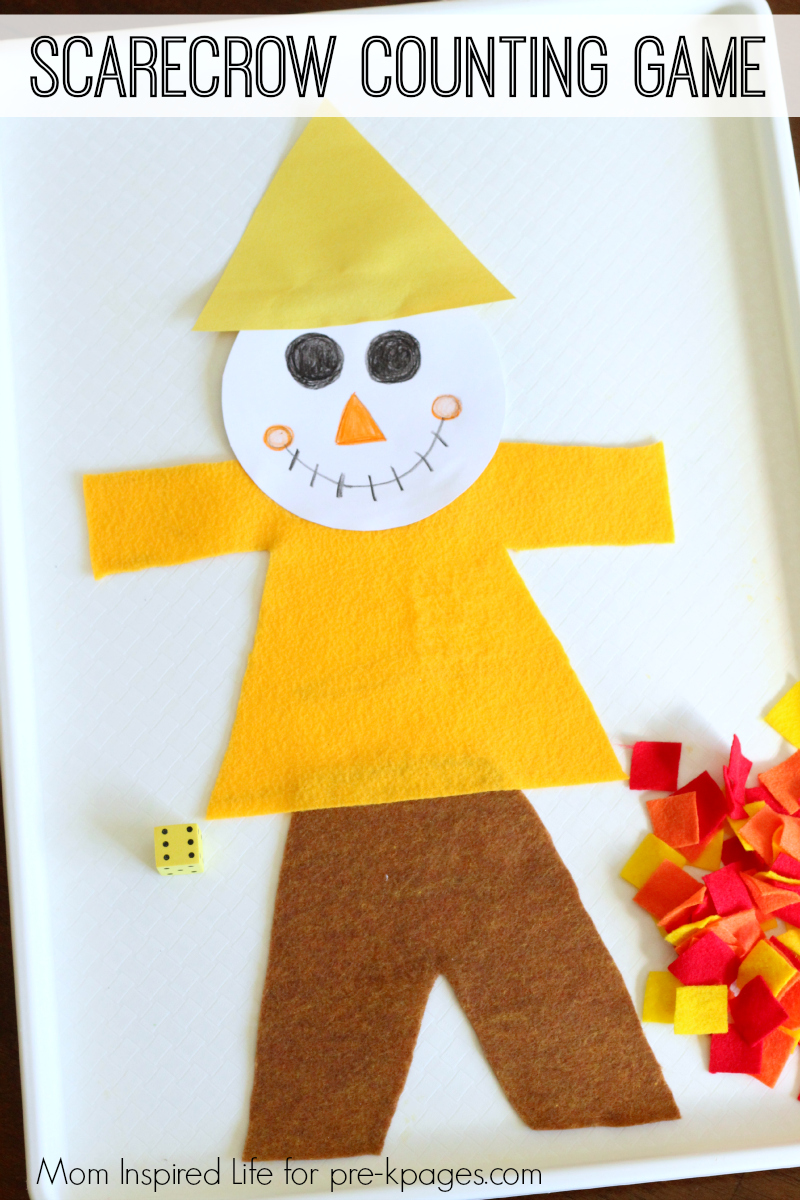 While playing this game, children will practice math concepts such as counting, subitizing and one-to-one correspondence. Adding patches to the scarecrow gives them a fun and hands-on way to practice these skills!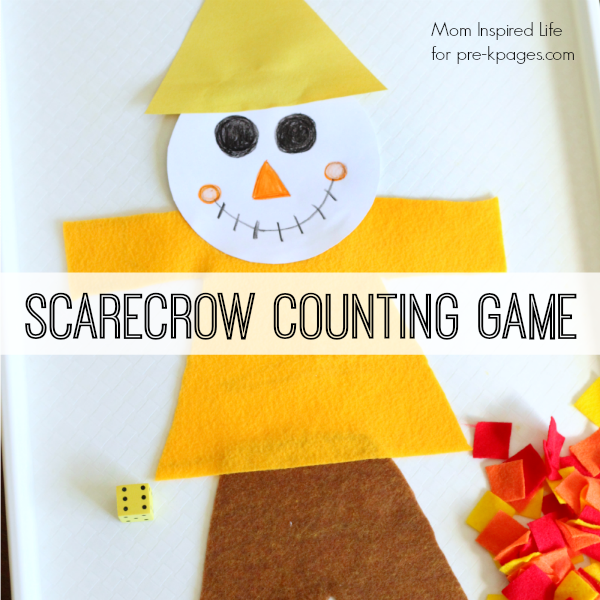 Setting Up the Scarecrow
Supplies Needed:
Felt sheets in various fall colors (I used about 5 sheets)
White construction paper
Yellow construction paper
Scissors
Glue
Crayons
Draw a shirt on one felt sheet and cut it out.
Draw pants on another sheet of felt and cut them out.
Cut out a circle from the white construction paper and draw a scarecrow face on it.
Cut out a triangle from the yellow construction paper. This will be the scarecrow's hat.
Glue the hat, face, shirt and pants together.
Take 3 more sheets of felt in different colors and place them on top of each other. This allows you to only make your cuts once for all 3 sheets instead of doing each sheet separately.
Cut a few 1-inch strips lengthwise down the sheets. Then cut across each strip widthwise in 1-inch increments. This will leave you with squares of felt that can be used as patches.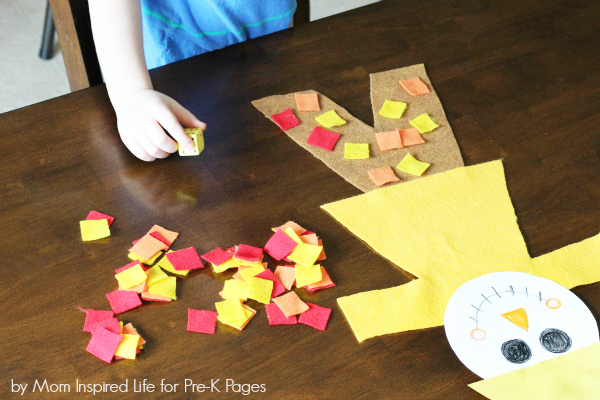 Play the Game
This activity can be done independently, in pairs, or in groups of three. To begin, my son did it independently, so he simply rolled the die and added that many patches to the scarecrow.
If you are doing this in pairs or groups, each player should choose one of the patch colors. Then the players will take turns rolling the die and placing their colored patches on the scarecrow. The winner is the first player to run out of patches.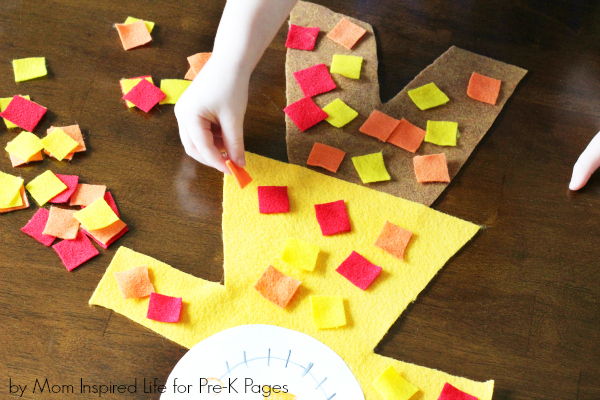 My son had a great time playing this game! After he played on his own, we played the game together and he enjoyed that even more. Little did he know, he was getting tons of counting practice!
Here are some books about scarecrows your kids might enjoy listening to before you do this activity.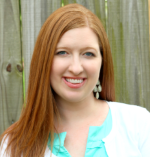 BIO: Danielle is a former elementary teacher, a mom of two, and now shares learning activities at Mom Inspired Life. Check out her huge list of alphabet activities and make sure you subscribe to her newsletter to receive activities straight to your inbox! You can also follow her on Facebook, Pinterest, or Instagram.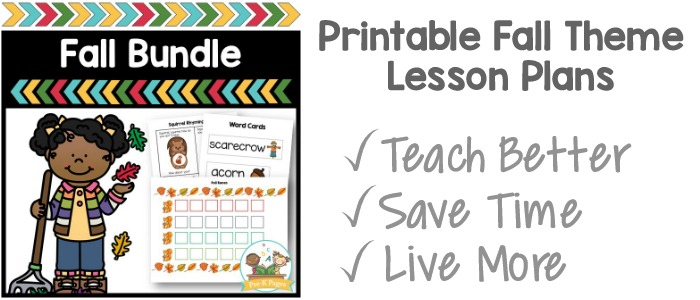 More Fall Ideas