As fall approaches, apple and pumpkin themes are everywhere! But what about leaves? Leaves are just as much part of the fall season, and they are so much fun to use for learning activities! I love creating activities for my girls that are low cost and easy to make, like this DIY Felt Leaf Counting Activity which has been a huge hit in our home (while providing lots of learning opportunities)!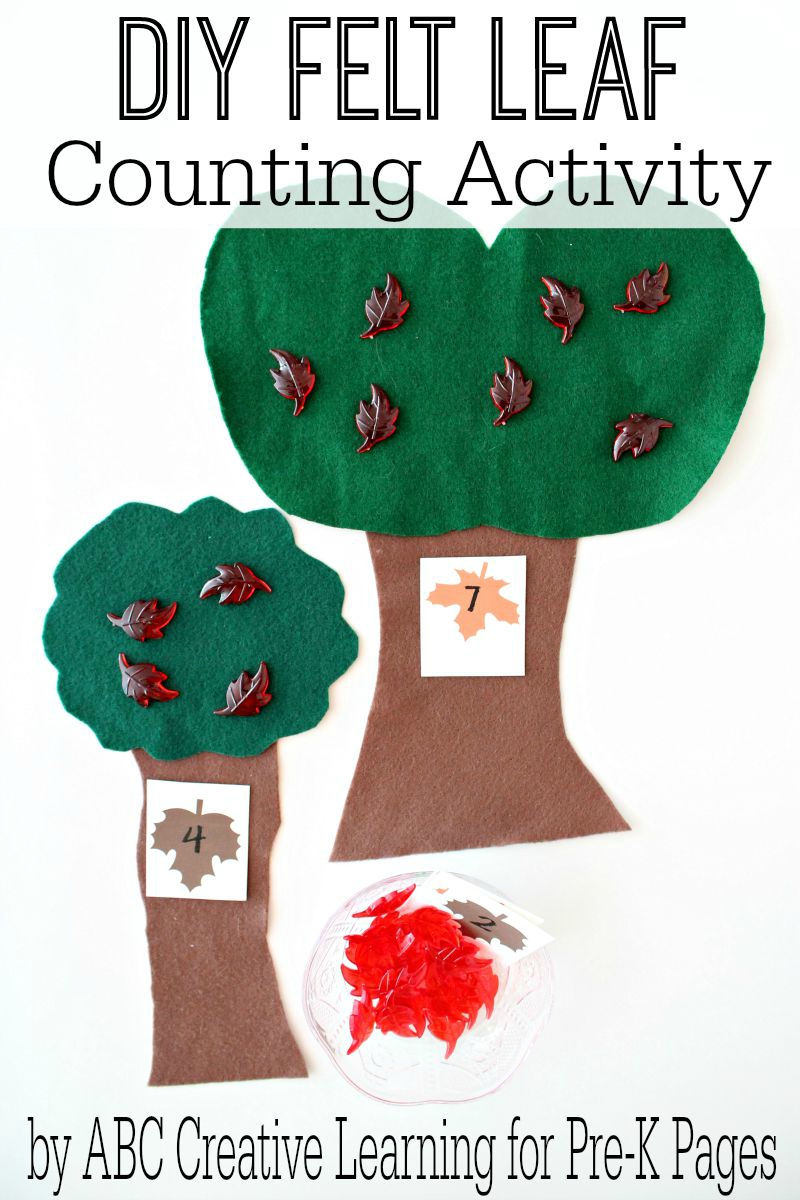 Fall Leaf Counting
Learning to count and numeral recognition are important concepts for young children to learn. Why not make it fun for them? When you use counting games or hands-on activities to teach basic skills your children will be having fun and learning at the same time.
In this leaf counting activity, we used the season to create a fun math experience. Using leaf counters gives concrete, hands-on practice with quantities. Grouping the leaves with a specific numeral helps children connect the symbol with the quantity.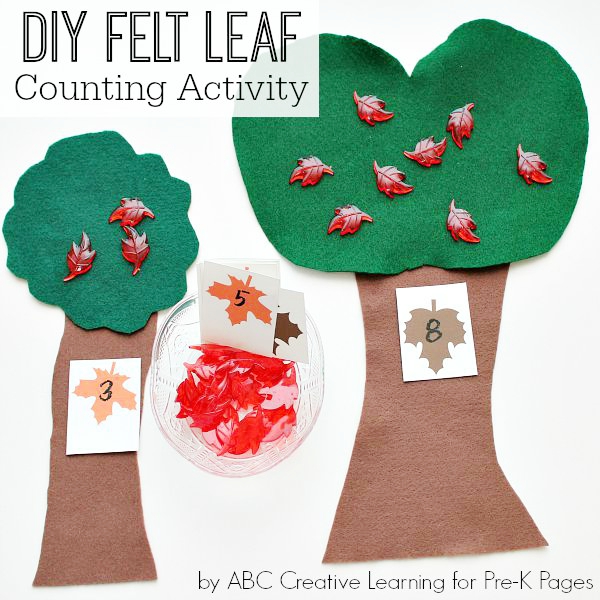 As children count and move the leaves, they are developing understanding of one-to-one correspondence. They are also recognizing that a quantity stays the same, no matter how it is arranged.
Skills developed in this activity
Counting
Numeral recognition
Sorting
Fine-motor skills
Matching quantity and numerals
Pretend play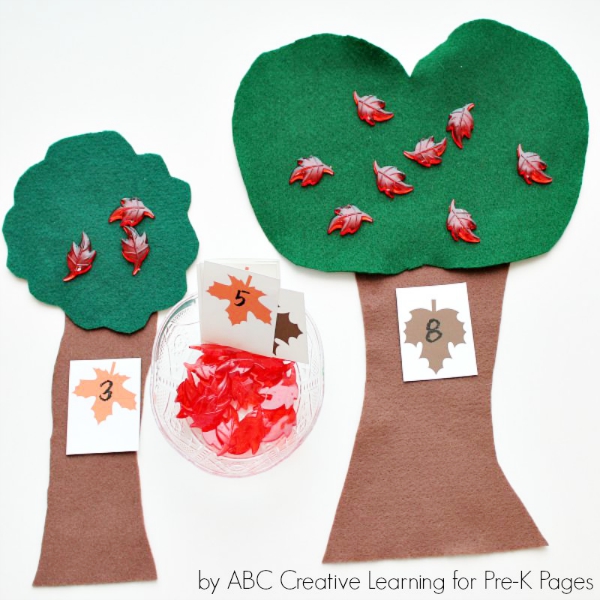 Supplies Needed:
Brown and green felt
Scissors
Leaf counters (from the dollar store) or leaves cut from felt
Counting Number Cards printable (see below)
Preparing the activity
1. Cut out your felt trees to be used as counting mats. Make a larger tree and a smaller tree. These two sizes will give you the option later to invite the child to place the larger number on the larger tree and smaller number on the smaller tree.
2. Gather the leaf counters, or cut out felt leaves.
3. Print the leaf number cards and laminate them. Laminating will keep your cards in good shape.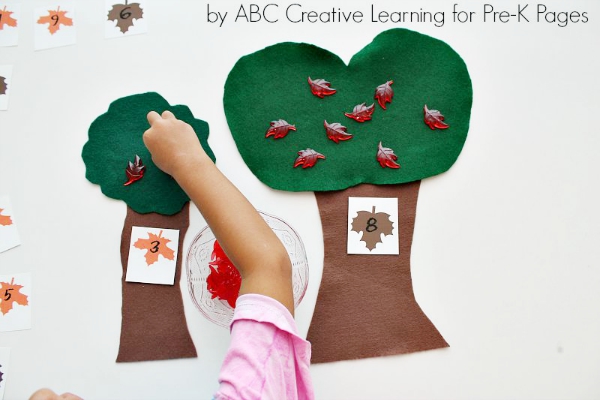 Counting leaves
My favorite thing about this leaf counting activity is the many ways you can use it. In this activity, we are using it for the purpose of counting.
Show the number cards, one at a time. Ask a child to name the number. Make sure children can recognize the numbers before they use the activity on their own.
Mix the cards. Invite a child to pick two cards. She can lay a number on each tree. Invite her to count the number of leaves, placing them on the tree as she counts. If the child has counted properly, pick the next two numbers. If the child did not count correctly, help her re-count the leaves again on the tree. Then, help her decide if she should add or take away leaves to reach the correct number of leaves.
You can also make this activity a bit more challenging for more advanced children by asking them to pick two numbers and lay the larger number on the larger tree and the smaller number on the smaller tree.
My girls have been having a blast with this leaf counting activity, and we hope you all do as well!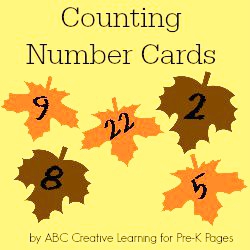 Click on the picture above to download your number cards.
BIO: Victoria is a former elementary school teacher and now homeschooling mom. She is the writer over at ABC Creative Learning where she shares homeschooling ideas, crafts, and family recipes. She has co-authored the book Learn with Play. Follow her on Facebook, Twitter, Pinterest, and Instagram for fun educational ideas.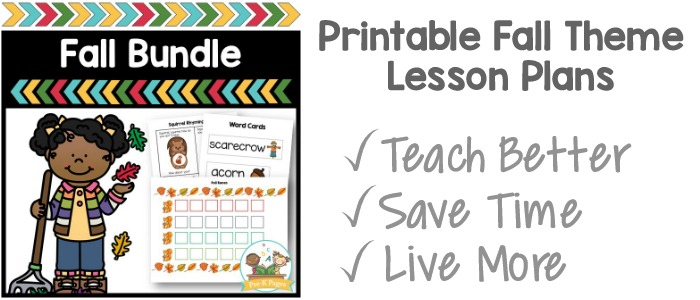 More Fall Ideas