It's fall and the perfect time for exploring nature. Here are 20 fall science activities for preschoolers that will help them investigate science concepts and the natural world around us.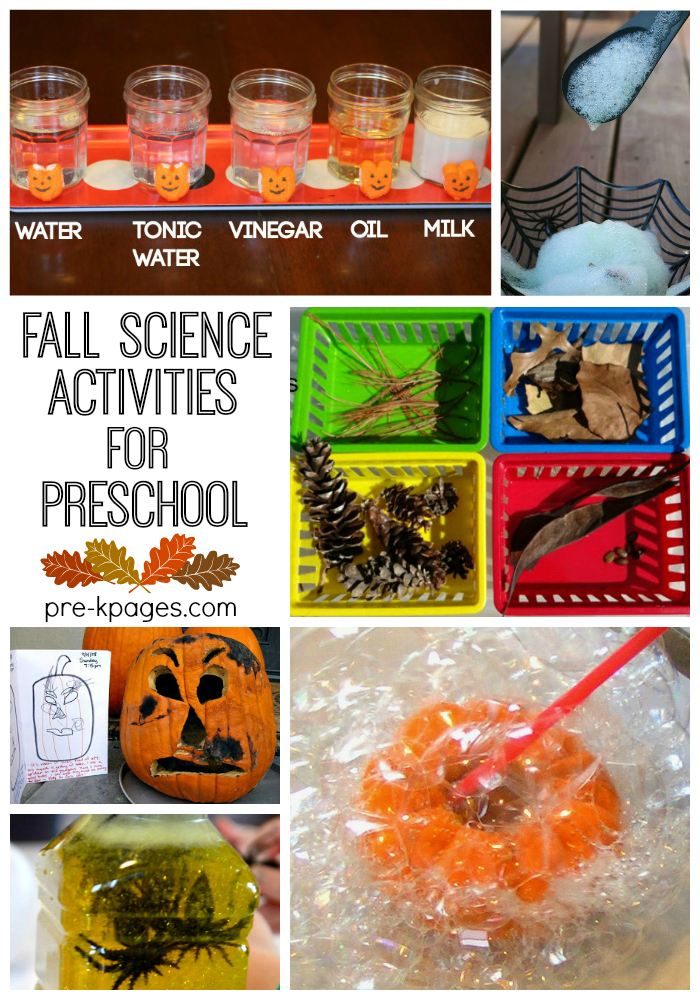 Fall Science Activities For Preschoolers
1. Apple Science Experiment (Pre-K Pages)
Explore how different liquids affect apples.
2. Exploring Acorns (Little Bins for Little Hands)
Build fine motor skills and investigate acorns.
3. Fall Sink or Float (B-Inspired Mama!)
Predict what if fall items will sink or float and then experiment!
4. Dissolving Peeps (Lemon Lime Adventures)
Discover how long it takes for Peeps to dissolve in different liquids.
5. Pine Cone Weather Station (Science Sparks)
Chart weather changes using pine cones.
6. Mini Pumpkin Volcano Science Experiment (Little Bins for Little Hands)
Set up a pumpkin eruption.
7. Sorting Leaves and Seeds (Inspiration Laboratories)
Collect a variety of leaves and seedpods and then sort.
8. Pumpkin Oobleck (Inspiration Laboratories)
Explore the properties of a non-newtonian fluid (made with the insides of a pumpkin).
9. Witch's Brew: Fall STEM Sensory Play (Still Playing School)
Concoct your own mixture with fall items.
10. Fall STEM Challenge: Leaf Sculptures (The Educators' Spin On It)
Meet the challenge to create a 6-inch sculpture with leaves.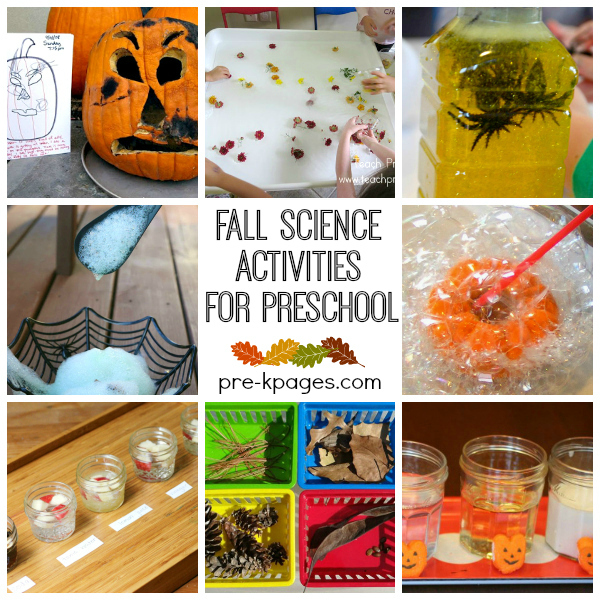 11. Rotten Pumpkin Science Experiment (Kids Activities Blog)
Investigate and chart what happens when a pumpkin rots.
12. Exploring Pumpkins (PreKinders)
Observe a pumpkin, inside and out.
13. Exploring the Life Cycle of a Pumpkin (Teach Preschool)
Discover how a pumpkin grows.
14. Pumpkin Lava Lamp (Science Sparks)
Mix water, oil, and effervescent tablets and watch what happens.
15. Fall Flower Water Science (Teach Preschool)
Explore fall flowers in a water tub.
16. Exploring the Seeds of Fall (Teach Preschool)
Check out all different kinds of seeds.
17. Gourds Science Center (PreKinders)
Get hands-on with gourds.
18. Setting Up Science for Fall (Preschool Inspirations)
Set up for fall explorations.
19. Apple Oobleck (Little Bins for Little Hands)
Play with another non-newtonian fluid, made with applesauce.
20. Bubble Science with Pumpkins (Preschool Powol Packets)
Explore bubbles and pumpkins together.
BONUS–This post has a great resource for more science ideas
Rainbow Science Experiment (Pre-K Pages)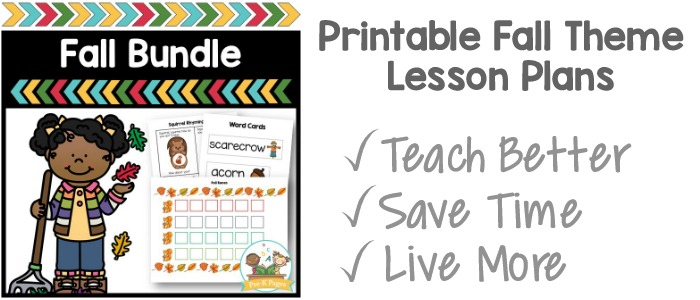 More Fall Ideas