Fall is such a beautiful season to investigate in preschool! The changing colors of the leaves often become a source of inspiration for our art projects, book selections, science investigations, and even our snack ideas! This Fall snack activity for kids is the perfect way to lead into the season!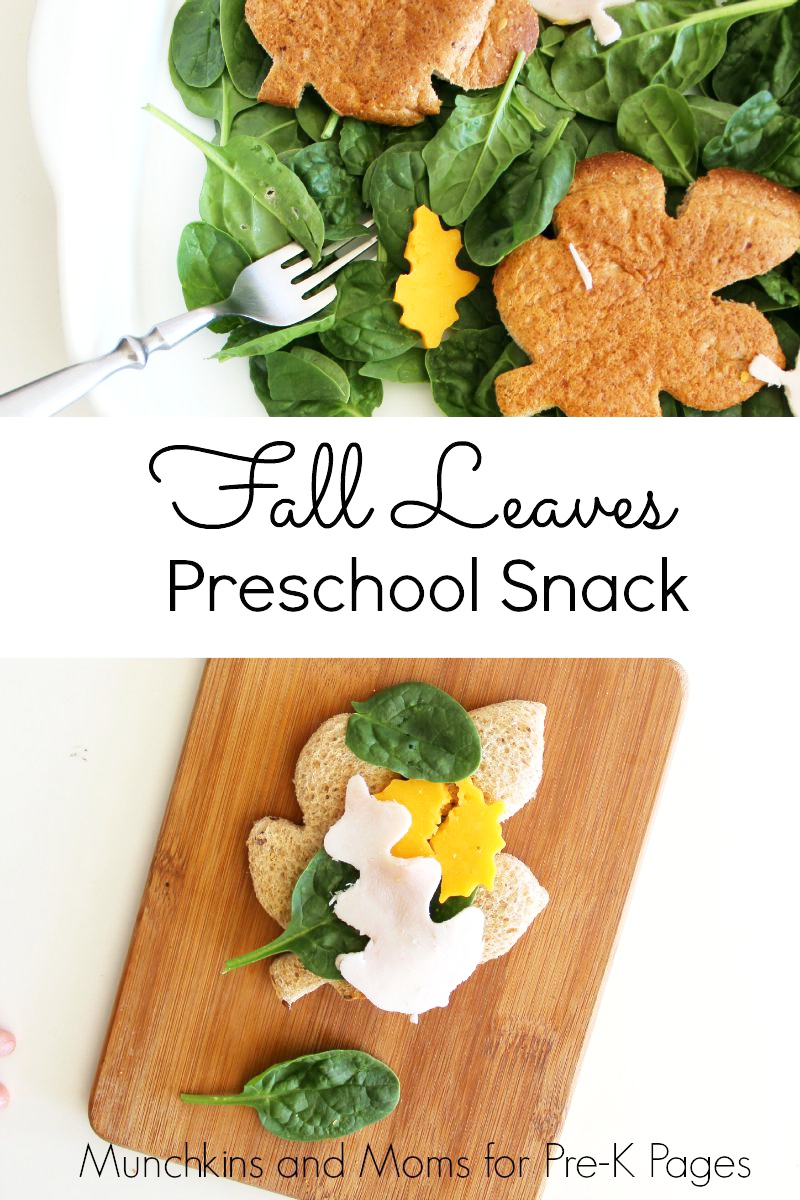 Fall Snack Supplies
Supplies for this Fall themed leaf activity are simple:
Leaf shaped cookie cutters in several sizes
Bread
Cheese
Lunch meat
Spinach
Serving tray
Plates for each child
Serving utensil (tongs will work better than a fork)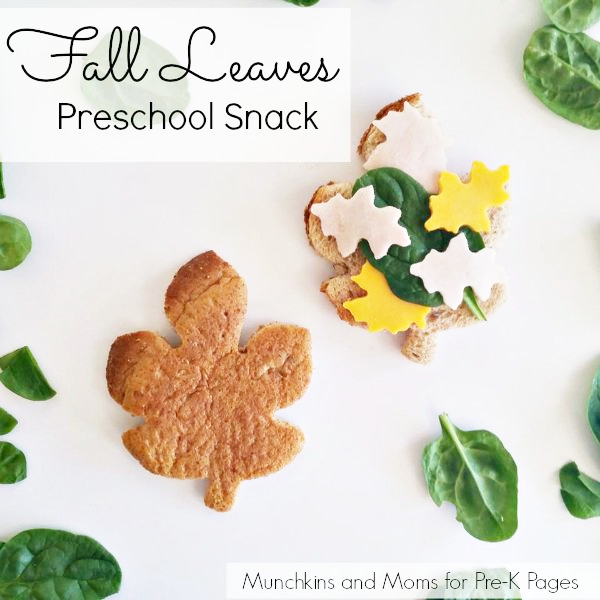 Assembly For This Fall Snack For Kids
First, decide if students will individually make their own snacks, or if you will be serving as a "leaf buffet," in which case only adults should prepare the ingredients.
In either case, cutting through the bread with cookie cutters requires a bit of force to push completely through spongey bread (and delicate removal of the bread so it doesn't tear), so it is a job best reserved for adults.
Lunch meat, depending on the thickness, can be cut by either an adult or child.
Tip: Use your largest cookie cutter for the bread and the smaller ones for the other ingredients.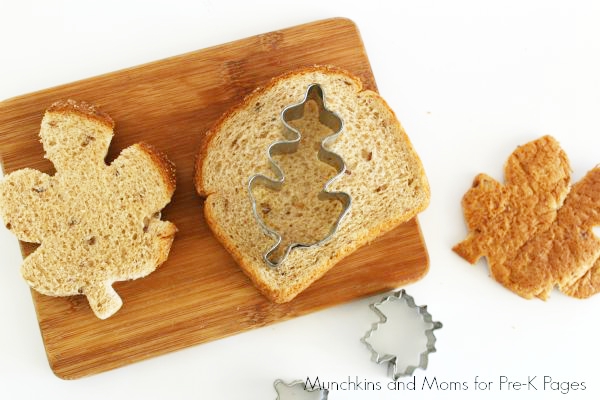 Leaf Cookie Cutters For This Cute Kids Fall Snack Idea
If you're looking to have the children participate in preparing their own snacks, using smaller cookie cutters to cut through the cheese is a perfect task for little hands!
This is a fun snack to style as a "leaf buffet" with all the ingredients mixed together (if you are serving as a buffet, only adults should prepare the snack for sanitation reasons).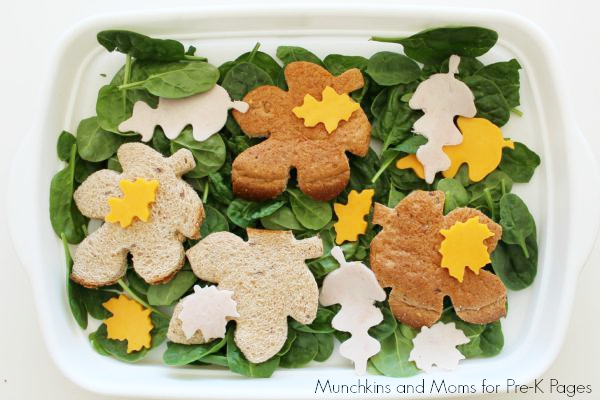 Incorporate Leaf Colors Into This Fall Snack
You can talk to the children about the colors they notice represented in the snack: yellow/orange, green, brown, and pale pink. The green leaves on trees now will soon give way to the other colors we see here.
Give students a chance to assemble their own snack by providing tongs (or a fork) to gather leaves on their bread and make a small sandwich.
Allergy alert: We keep this a dry sandwich and do not include any spreads such as mayonnaise (which includes eggs) due to food allergies. Please know the food allergies/sensitivities represented in your class and offer appropriate alternatives for those students.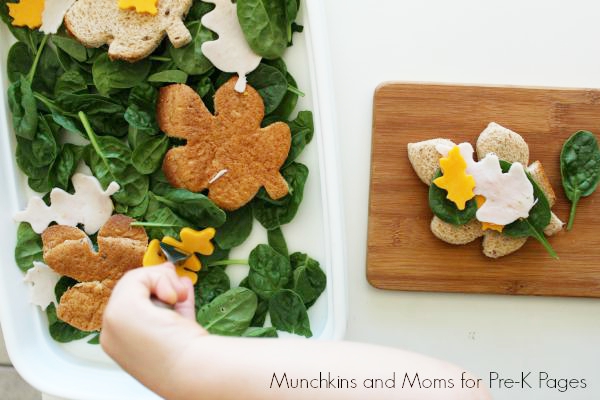 Having students prepare or assemble their own snacks helps them build confidence and teaches them life skills about how to serve food. I hope your students enjoy this snack as much as mine did!
BIO: Clarissa is a former elementary teacher and writer of the blog Munchkins and Moms. She loves to share creative preschool activities that are both playful and educational. Check out some of her popular posts such as the Foil Printed Fall Leaves, a perfect accompaniment to this snack! Don't forget to follow her on Pinterest, Facebook, Instagram, and Twitter for more creative ideas!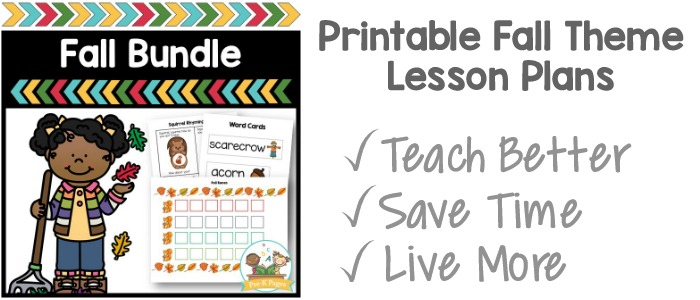 More Fall Ideas