Children are naturally curious about the world around them. When you use things found in the natural environment to teach basic concepts, it is easier to capture and hold the attention of young children.
Using leaves in the fall or spring is a perfect example. Here's a fun leaf math activity your kids will love!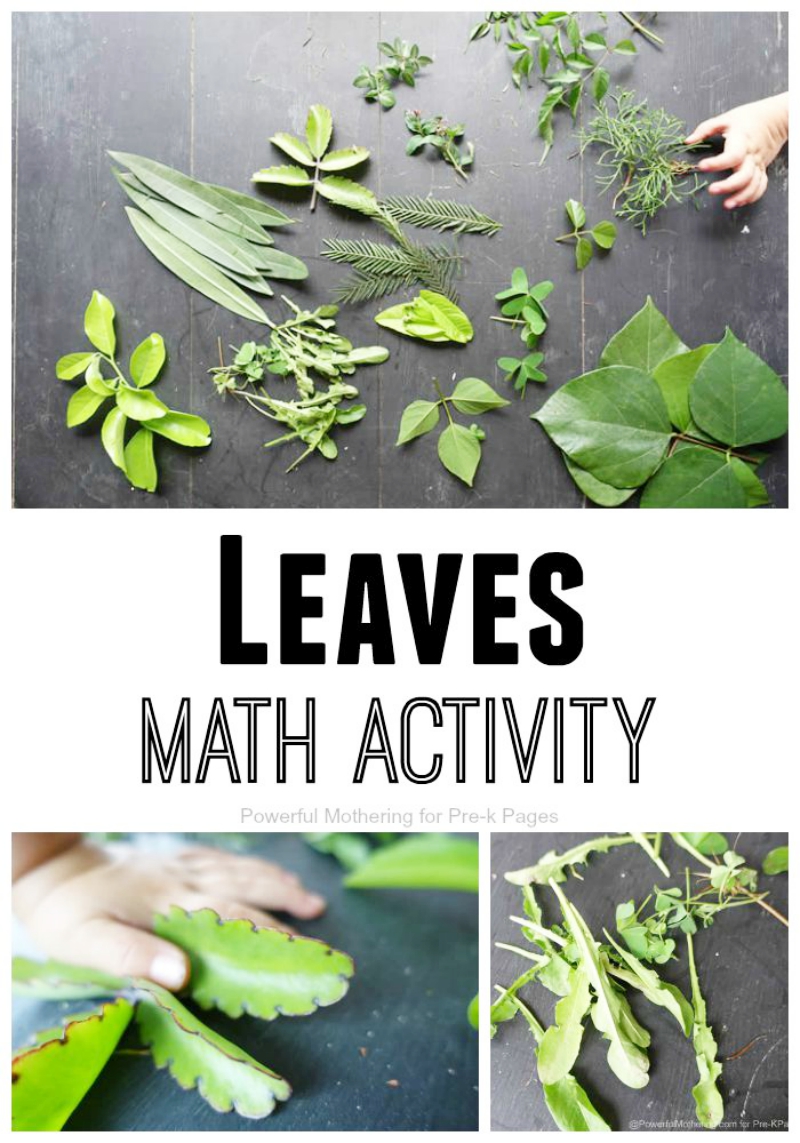 Leaf Math Activity
We went on a nature walk and picked various, interesting leaves. Remember, if you live in an area that has "bad" leaves or plants, be extra careful when out and about. Luckily, our area has very few of these types of plants.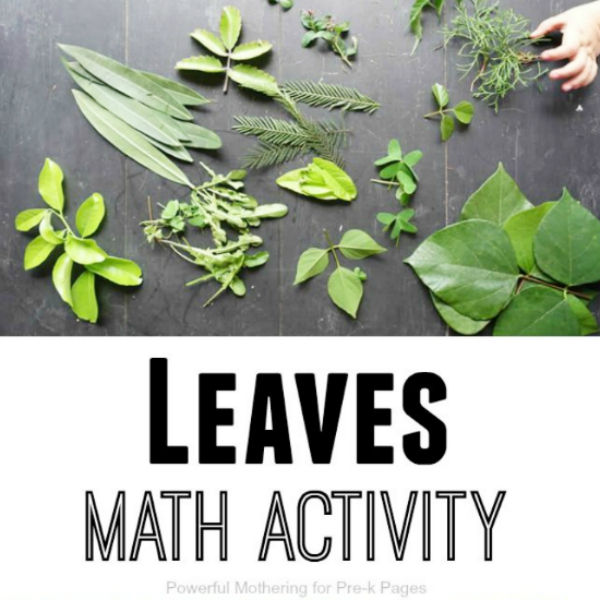 The children were invited to pick as many kinds of leaves as they wanted, ranging from big to tiny, soft to coarse, and we even found some edible dandelion leaves.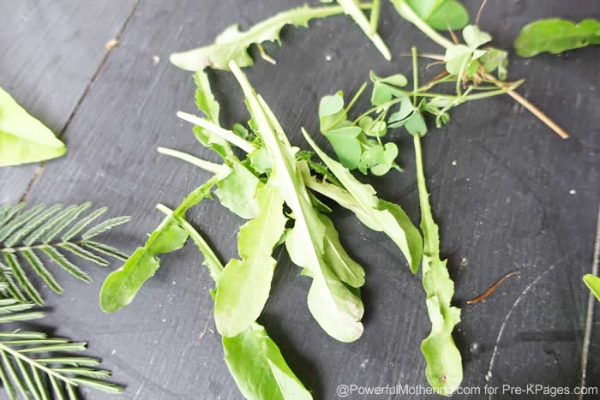 Leaf Math Same and Different
We took this opportunity to talk about how leaves are different and alike. Like this leaf below with the fine, spikey looking leaves. This doesn't really conform to our average looking leaf, yet it is still a leaf even if it was trimmed into a hedge.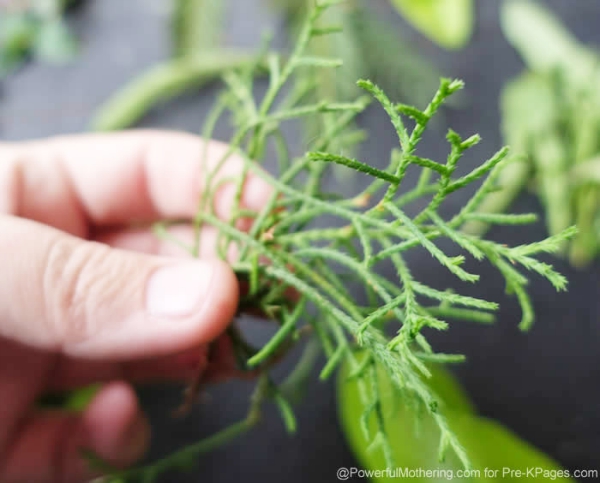 We also discovered some succulent leaves! We used these to make texture comparisons.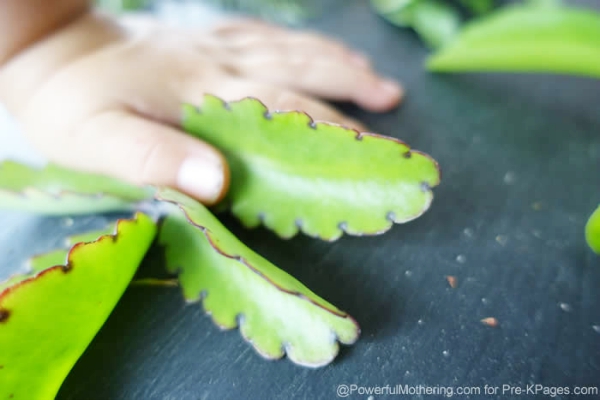 We discovered one leaf that had so many tiny leaves we had trouble counting them all.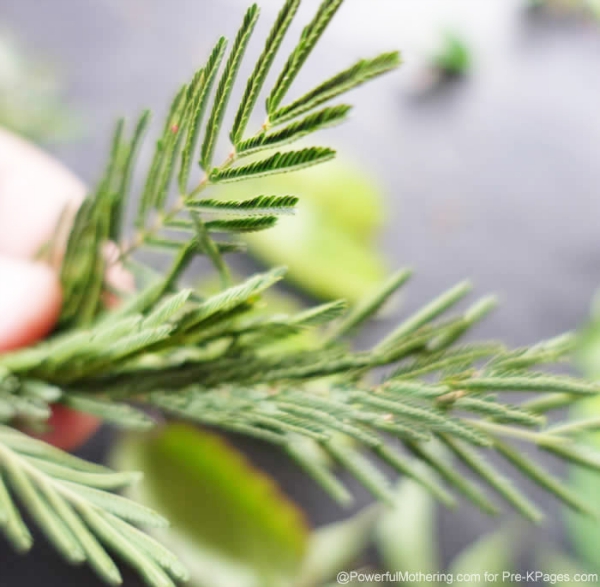 Leaf Vocabulary
We inspected and talked about the actual leaves. We used different words to describe the leaves–soft, rough, waxy, prickly to broaden our vocabulary and develop oral language skills.
Next, we sorted leaves by size and used more words to describe the leaves–tiny leaves, medium leaves, and some rather skinny looking leaves.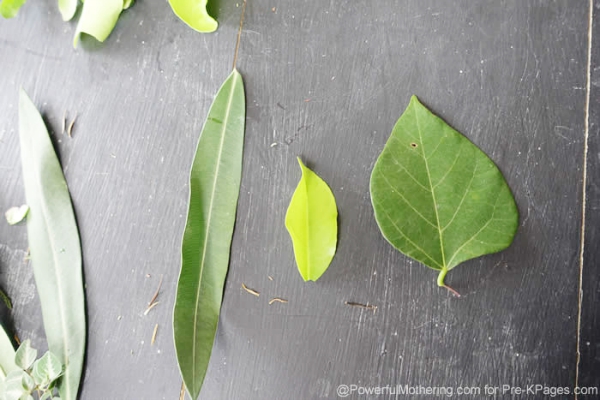 Leaf Classification
We lined the leaves up and counted how many of each kind we had picked on our walk- which is a great classification activity!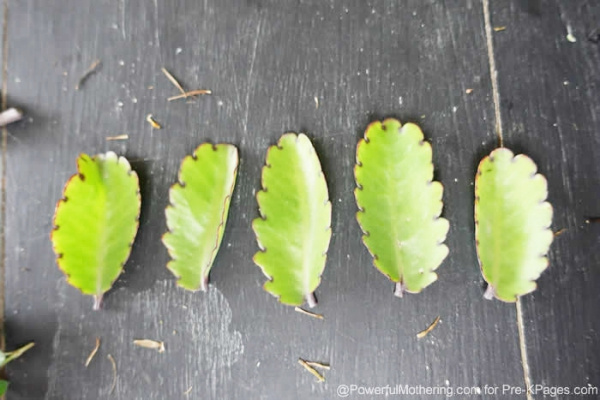 If your leaves are different colors, invite the children to name the colors and then sort the leaves.
Create patterns with your leaves, laying alternating leaves in a line.
Group, sort, classify, and count – your children can practice all these math concepts and more as they explore the leaves they collected.
BIO:Do come visit Nicolette on her blog at Powerful Mothering. She loves to share simple and easy crafts, activities, printables, and learning ideas for babies, toddlers, and preschoolers! She is also a co-author of 99 Fine Motor Ideas.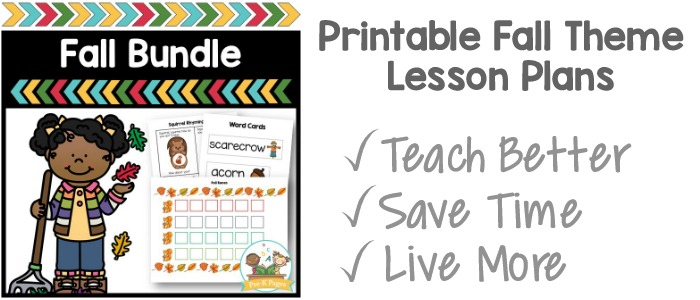 More Fall Ideas