Are you looking for fun ways to motivate your kids to learn the letters of the alphabet? This done-for-you printable literacy game will have your preschool and pre-k kids learning the alphabet in a flash!
Not only is this fishing game super simple to make, but the editable text areas allow you to quickly and easily personalize this alphabet activity for your students. Keep reading to grab your free copy of the alphabet fishing game.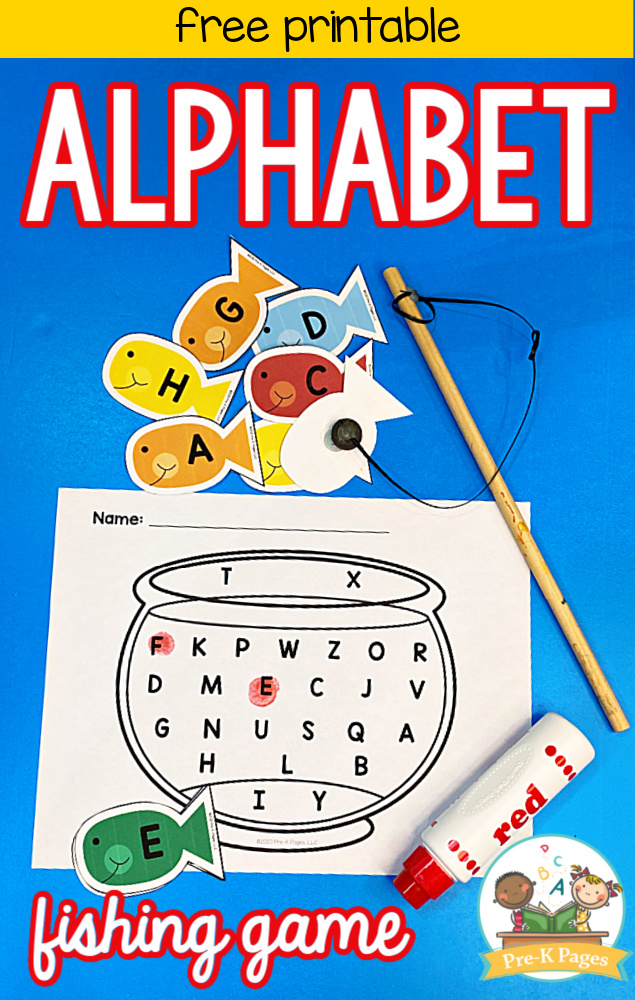 Fishing for Letters: A Fun Alphabet Game
You've probably seen alphabet fishing games on fancy teacher supply sites for top dollar, but did you know that it's super simple to whip up your very own version that won't break the bank? Yep, true story!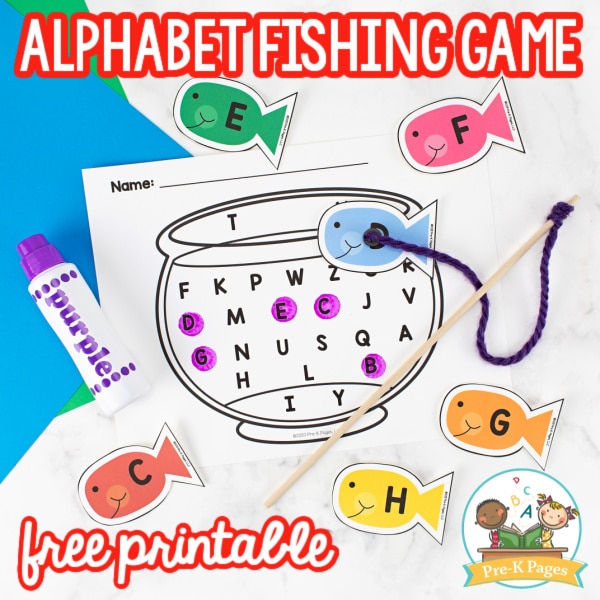 If you're a teacher, like me, you've probably spent your fair share of time cutting out construction paper fish, and painstakingly writing letters and attaching paper clips to each one. Time consuming, am I right? If there's anything you don't have, it's enough time in your day to get #allthethings done!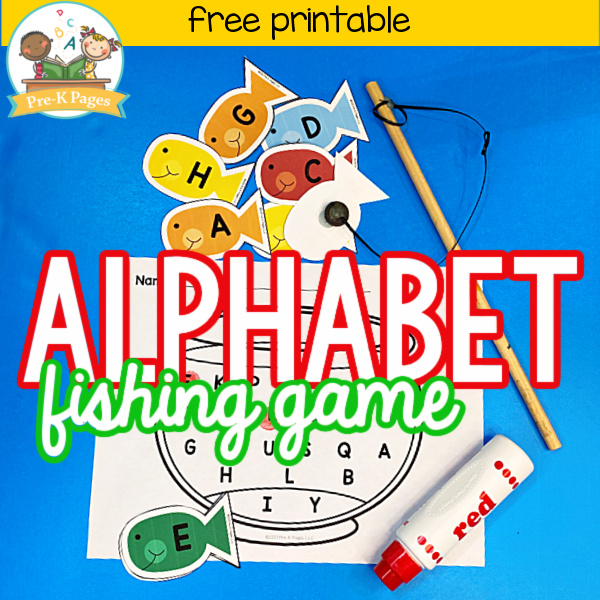 Alphabet Fishing Game
Here are the supplies you'll need to make your very own quick and easy alphabet fishing game.
Printer
Washers (any home improvement store)
Gimp, string, or yarn
Clear tape
Scissors
Hot glue gun, or E6000 glue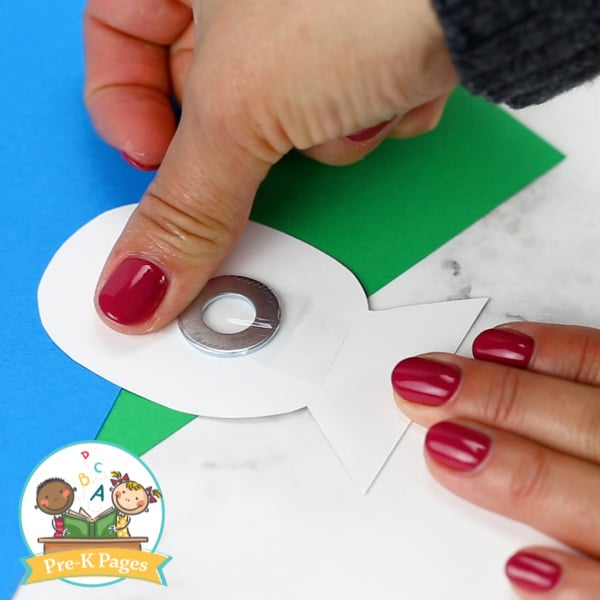 Alphabet Letters Fishing Game
Start by printing out the fish on the colored paper of your choice. I've included one set of fish with uppercase letters and another set with lowercase letters for you, along with a recording sheet for each version. You can choose the version that best meets the needs of your students or program.
Before we go any further, you should know that I'm team "cut first, laminate second," so keep that in mind as you read these directions.
Then, cut out the fish with your scissors and attach a washer to the back of each one with clear tape.
Next, laminate your fish and cut out with your scissors. For this particular project I chose to cut out the fish twice because I wanted to be absolutely certain that the washers were sealed to the fish. Sometimes, if you laminate before you cut, the lamination is more likely to peel up at the edges and I didn't want to risk it since the washers are small.
Just in case you're wondering why I didn't use paper clips, it's because paper clips have pointy ends and they can nick the roller on professional lamination machines. Washers are much easier to laminate than paper clips and just as, or even more effective.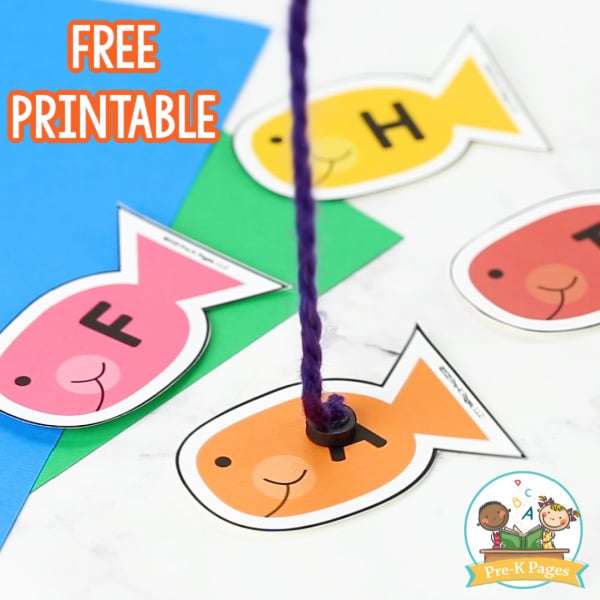 Fishing for Letters of the Alphabet
To make the fishing poles, cut your string or yarn to the correct length. There is not a specific length, but do keep in mind that young children like to wave the fishing rods about quite often. For this reason, you may want to keep the strings on your fishing poles to 12 inches or less to avoid any potential problems.
Then, attach the string or yarn to a dowel rod. I tied the string on my fishing rods and then secured it with hot glue. Next, you can attach your button magnets to the end of each string. Please keep in mind that button magnets are small, therefore supervision is required for this activity.
Now it's time for the fun to begin! Show your students the fishing rods and ask them what they think they might be used for. Listen to a few responses, then demonstrate how the rods can be used to catch the alphabet fish.
Next, use your rod to catch a few fish, and then invite a student or two to the front to demonstrate.
Finally, show your students how to use the alphabet recording sheets. Demonstrate how to look at the letter on each fish, then locate that letter on the sheet and mark it with a bingo dot marker.
This alphabet fishing game is perfect for a small group activity, especially at the beginning of the school year.

More Literacy Ideas