Kids love play dough any time of the year, spring, summer, winter or fall. When you make your own play dough you can get creative with your colors and ingredients to make it extra fun for your kids.
Here's how we customized our play dough to to give it a fun spring feel!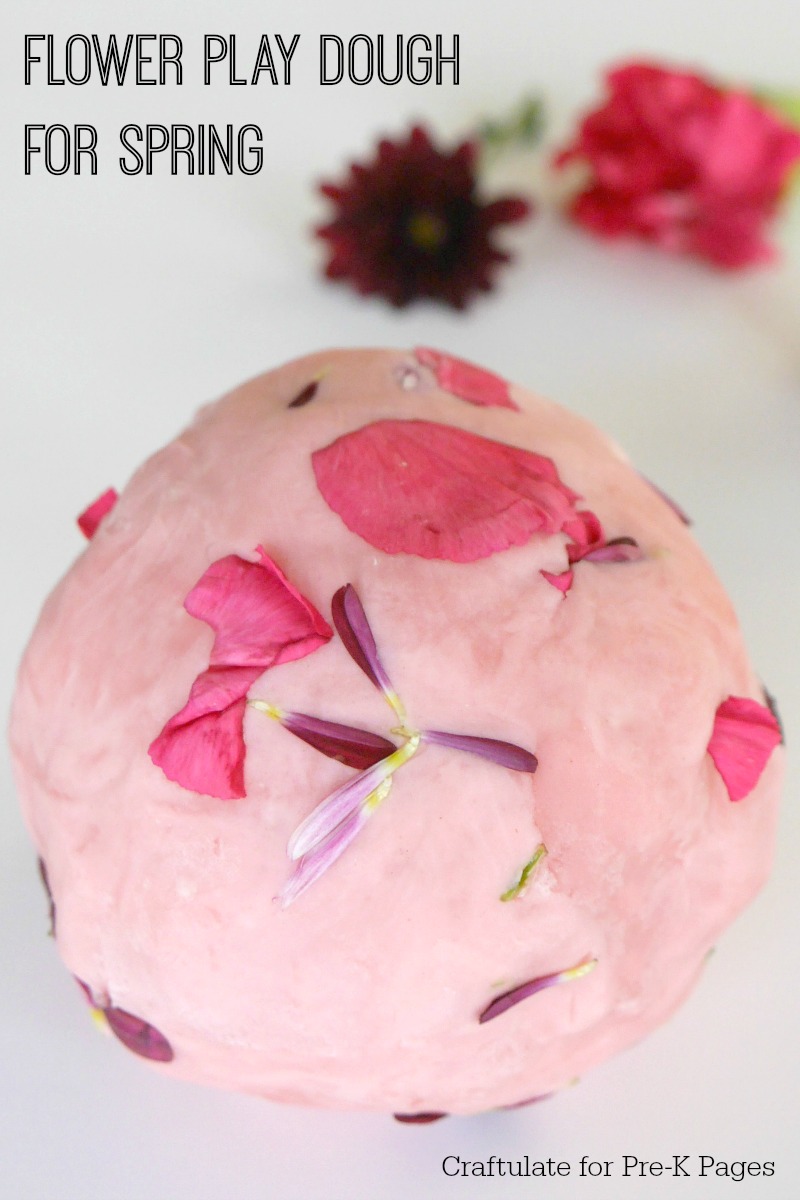 Over at Craftulate we LOVE making our own play dough, and I've made it since my son was one year old. I love being able to control the exact color and scent. He wasn't too bad at putting things in his mouth at that age – but with homemade play dough you have the security of knowing exactly what is in the dough. We also like to add things in our dough too, like glitter or hidden objects. This play dough recipe has petals from real flowers, so it is pretty to look at as well as having a lovely floral smell!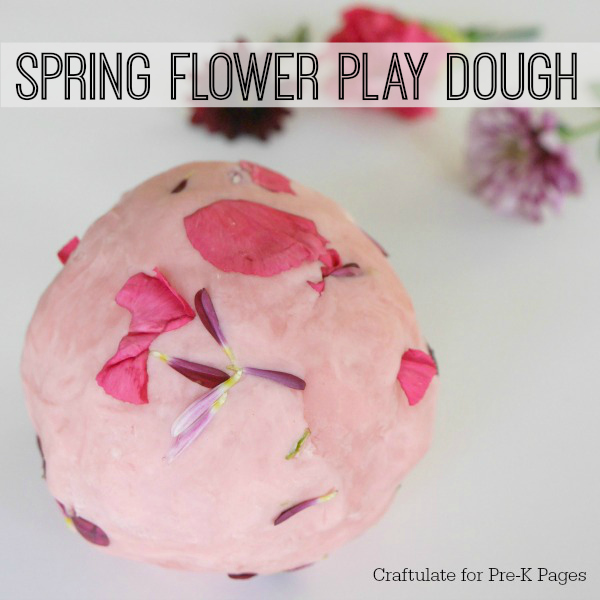 Spring Flower Play Dough Recipe
Basic recipe
1 cup all-purpose flour
1 cup water
1/4 cup salt
2 tsp cream of tartar
Extra items
Red food coloring
Rose water or flower-scented oils such as lilac, jasmine, rose or geranium
Real flower petals
How To Make Flower Dough Recipe – step by step
Add the flour, salt, water, and cream of tartar to a saucepan, along with with a few drops of the red food coloring and a drop or two of the rose water or scented oil if your kids don't have any allergies.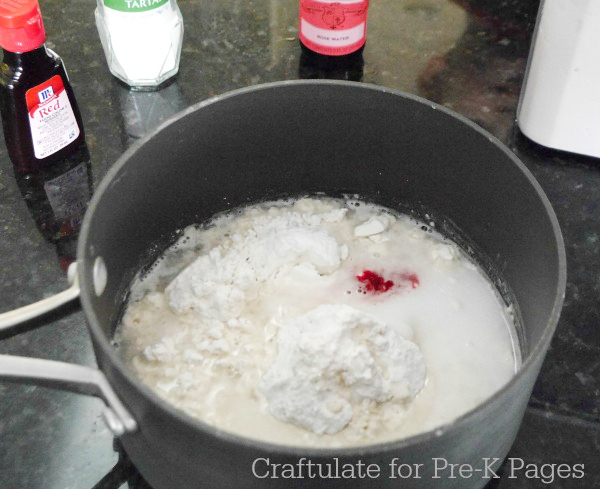 Stir well (or get some little hands to help you!) until everything is combined. It will still look a bit lumpy, but that is OK!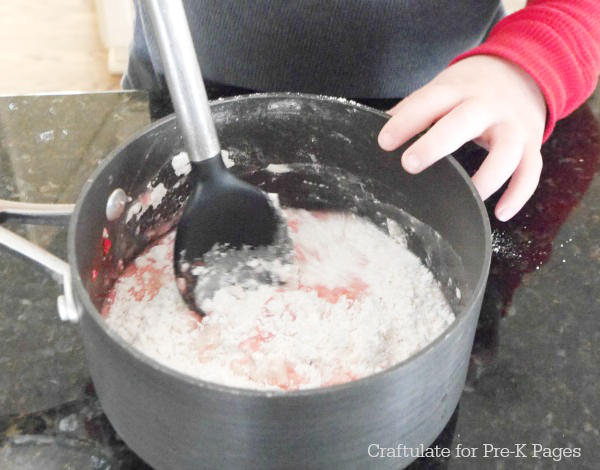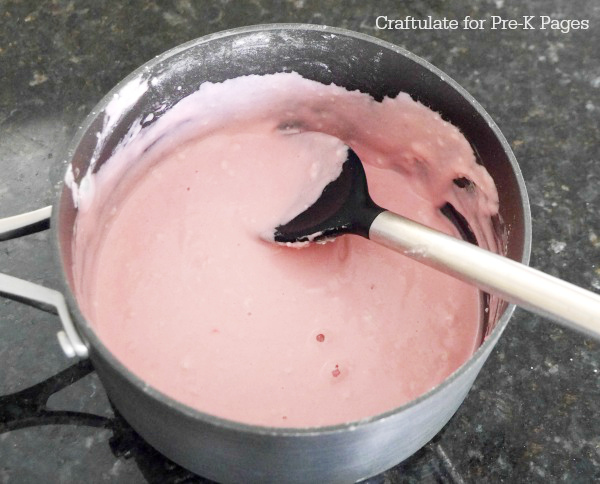 Place the saucepan over low heat. Keep stirring and the mixture will begin to thicken, forming into one large ball. Place it on parchment or wax paper and leave to cool for a few minutes. It won't necessarily look nice and smooth yet- but don't worry, we're not done yet!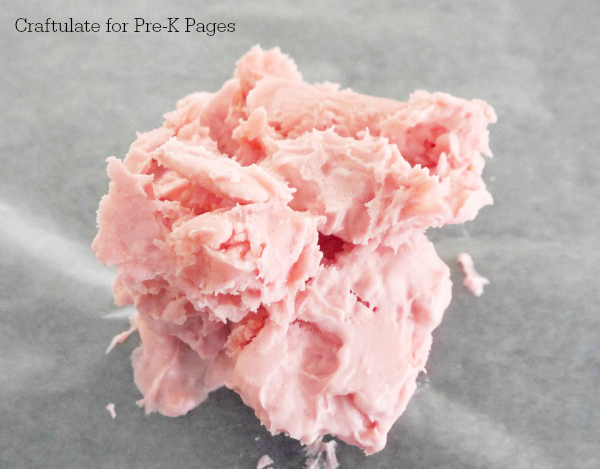 When it is cool enough to handle, knead the dough for thirty seconds or so. At this point, you should begin to notice that the dough is becoming less lumpy and more pliable, like play dough instead of mush.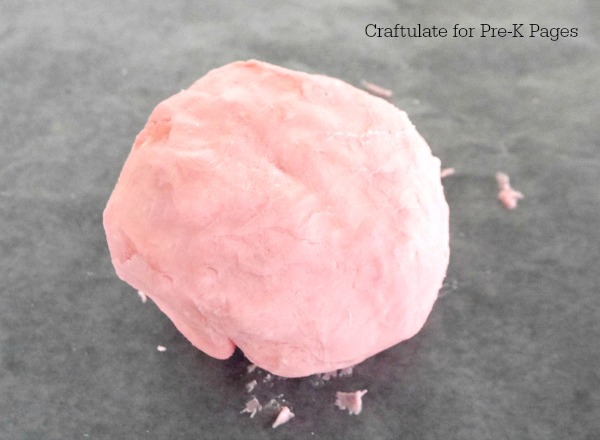 If you used rose water, the play dough should be taste-safe. It smells amazing but actually just tastes floury and salty – which usually discourages little nibblers!
However, if your children are beyond the age of taste-testing, adding in some petals makes the dough look extra special! Break up the petals into small pieces and work them into the cooled dough.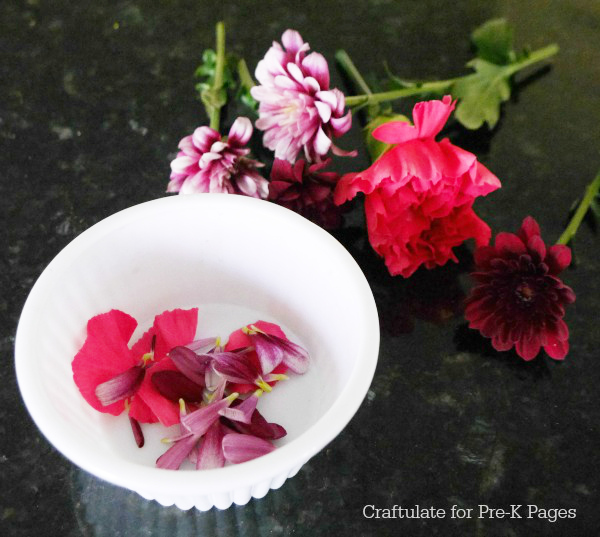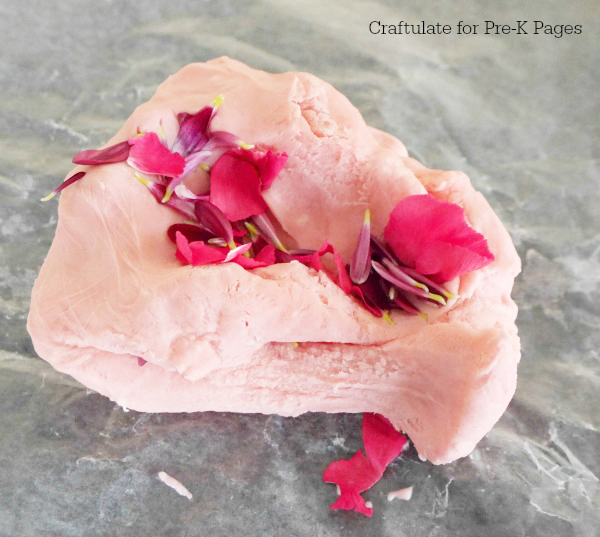 Your new play dough will look and smell like spring!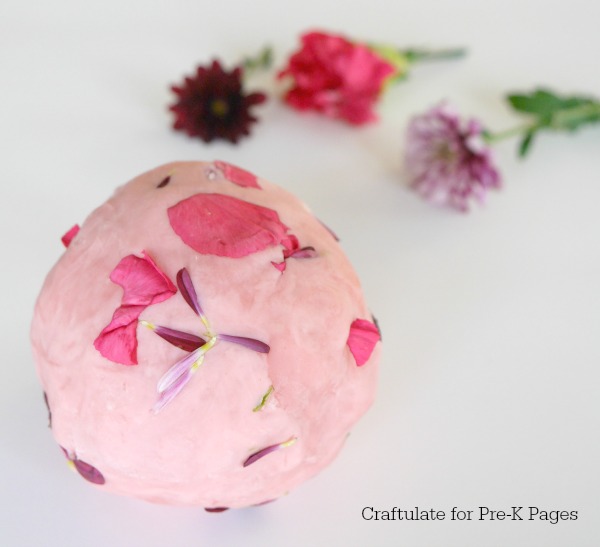 Children can play with the dough however they like, but we had fun rolling it out and using a flower-shaped cookie cutter to make flower shapes. Then, we combined it with some green and yellow play dough to make beautiful flowers!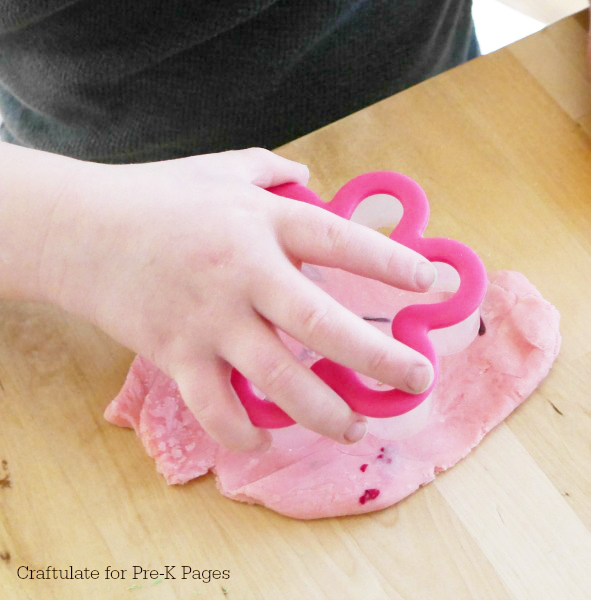 To store the play dough, wrap it in a clean piece of wax paper and store in a re-sealable bag. No need to refrigerate.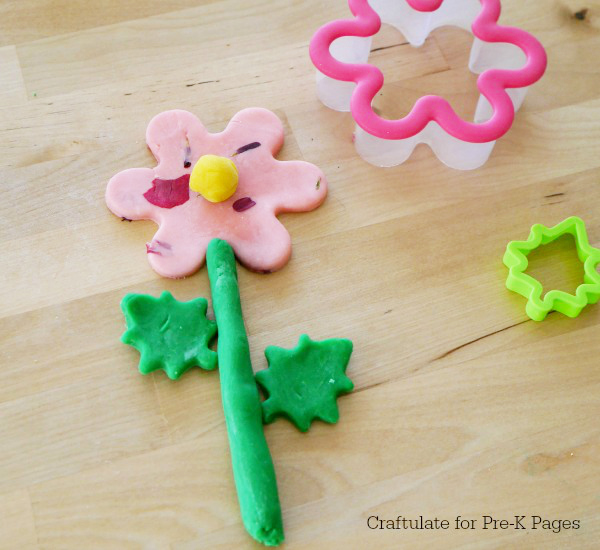 If you loved this recipe, you could also try making homemade paint with natural dye from lily stamens, or make a pretty petal suncatcher for your windows!
BIO: Georgina is a mom that loves to do lots of activities with her son. She blogs about art, crafts and activities for young children on Craftulate. Check out all her play dough posts. Connect with her on Facebook, Instagram, Pinterest, and Twitter.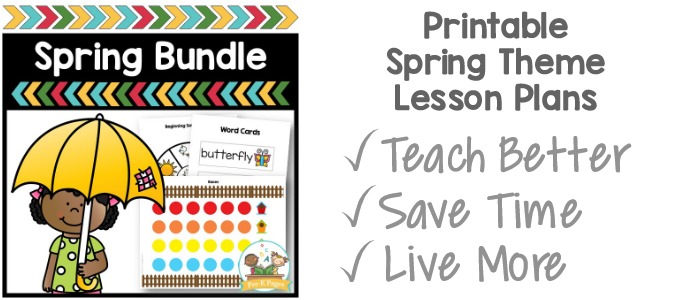 More Spring Ideas