The weather is getting warmer, the birds are singing, the flowers are poking up their heads through the dirt. Springtime is coming! This list of spring books can help your preschoolers think about all the changes that happen as winter turns to spring. Even if changes in your area are more subtle, help preschoolers think about spring and new life at this time of year.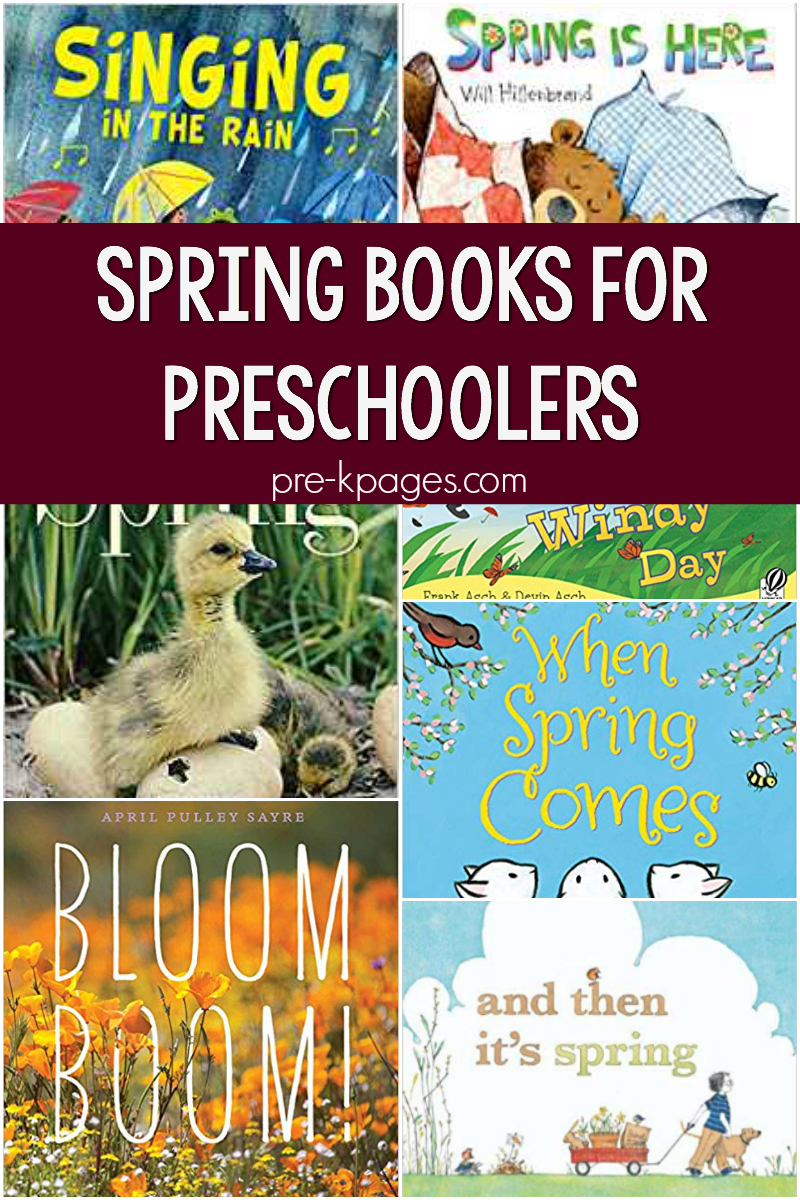 Spring Books for Preschoolers
Spring Is Here by Will Hillenbrand
Mole discovers that spring is here. He tries and tries to wake Bear and tell him.
Spring for Sophie by Yael Werber
Sophie waited for spring. First she listened until she could hear spring. Then she paid attention to her feet until she could feel spring. She used her eyes and nose until she could see and smell spring. Finally she tasted spring and knew spring was finally here.
Worm Weather, by Jean Taft
Worms love rain, and so do kids! Young learners will delight in the rhyming text and playful nature of this book.
Goodbye Winter, Hello Spring, by Kenard Pak
This is a great book to introduce the concept of changing seasons to your little learners. A young boy and his dog take a stroll as they say goodbye to the signs of winter and welcome the signs of spring.
When Spring Comes by Kevin Henkes
Before spring comes, there is not much to see. But, if you wait, you can see green grass and flowers and rain and much more.
And Then It's Spring by Julie Fogliano
All that brown. A boy plants seeds and waits for the brown to change.
It's Spring! By Linda Glaser
In spring, what people wear changes; the weather changes; and animals change.
Mouse's First Spring by Lauren Thompson
Momma and Mouse go out to play. They see many signs of spring.
Bloom Boom! by April Pulley Sayre
Photographs of all kinds of blooms in all kinds of environments.
What Can You See in Spring? by Sian Smith
Simple repetitive text and clear photographs introduce things that are seen in the springtime.
Singing in the Rain by Tim Hopgood
The lyrics of the familiar song are accompanied by illustrations of children in bright raincoats enjoying the rainy weather.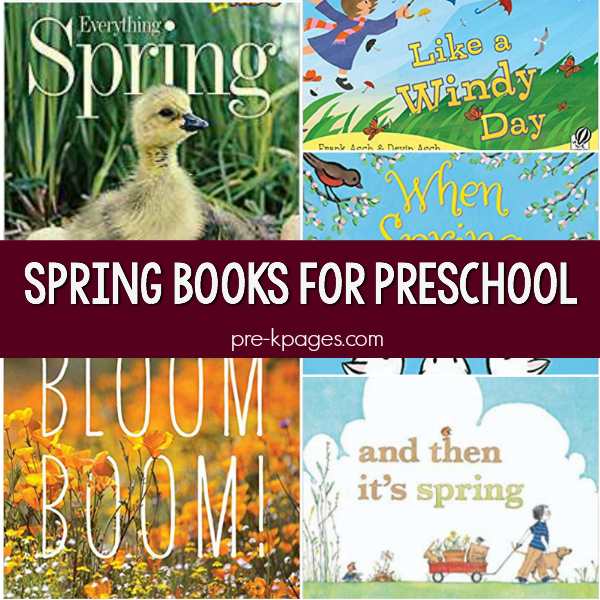 Books About Spring for Preschool
Like a Windy Day by Frank Asch
A little girl plays like a windy day.
Little Cloud by Eric Carle
Little Cloud floats through the sky. He changes into different shapes before rejoining the other clouds to make a rainstorm.
Snow Rabbit, Spring Rabbit by Il Sung Na
Animals do different things when the winter comes. And all the animals know when it is spring. Including the rabbit.
Little Blue Truck's Springtime by Alice Shertle and Jill McElmurry
Little Blue Truck and his friend Toad go driving. They discover many baby animals along the road.
Abracadabra, It's Spring! by Anne Sibley O'Brien and Susan Gal
When winter turns to spring, it is almost like magic.
Let's Look at Spring by Sarah L. Schuette
How do you know it's spring? This book explores the signs of spring and includes a video and related app.
Everything Spring by Jill Esbaum
Baby animals, sprouting plants, and the promise of warmer days are all captured in this book about springtime.
Exploring Spring by Terri DeGezelle
Splash! Get out your raincoat because spring showers are here. Watch plants sprout and baby animals take their first steps.
Kite Flying by Grace Lin
The wind is blowing and it's a great day for kites. This family honors the Chinese tradition of making and flying kites.
Flower Garden by Eve Bunting
A girl and her father plant a garden in a window box. A story about gardening in an urban setting.
Check used booksellers in your town or online for inexpensive books or make a trip to your local library to borrow springtime books.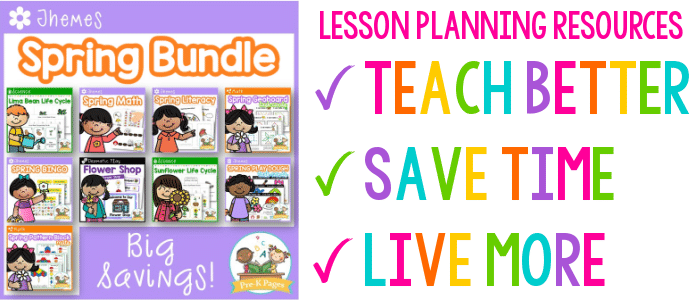 More Book Lists for Preschoolers