Fall is a time for thinking about harvest, thankfulness, and friendship. Sometimes you can have an activity that incorporates all of those ideas and creates a healthy snack at the same time. This friendship salad activity is perfect for Thanksgiving and harvest themes but also is great when studying food themes or themes about being healthy.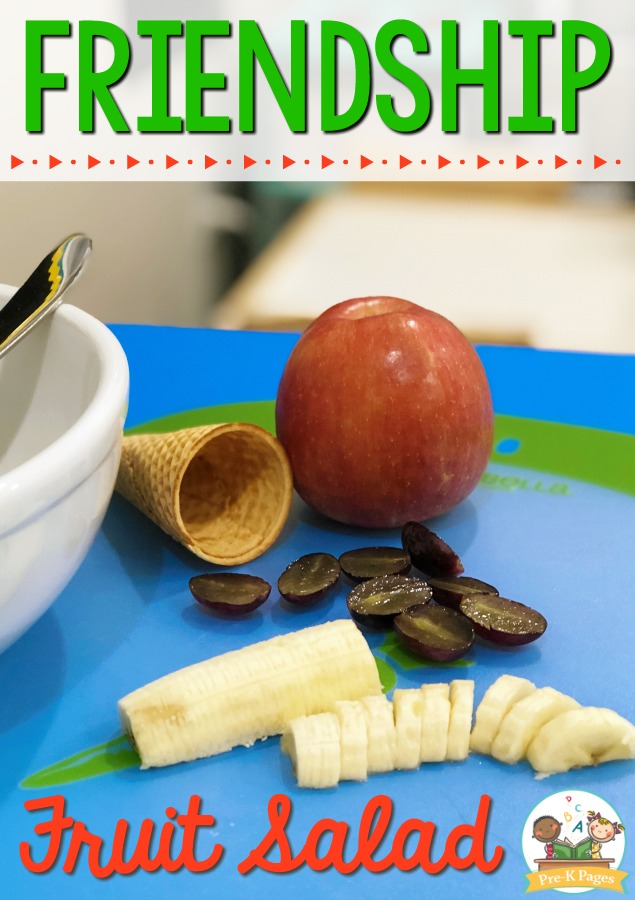 Friendship Salad for Thanksgiving
Often during this time of year, preschool teachers want to have a special gathering time with their classroom community. This activity provides a great gathering activity alternative to a Thanksgiving feast or elaborate party.
Ask each child ion your class to bring one piece of fruit. To make this as stress-free as possible, just ask them to bring whatever they choose, whatever they have on hand. If you end up with lots of the same fruit, that's okay. It's still a fun, cooperative experience focusing on celebrating friendship. You may want to suggest that families bring a piece of fresh fruit. However, canned fruit will work as well.
Send a message or note home to families that explains what you're doing and why, for example, "Dear families, We will be working together to make a friendship salad on Tuesday. Please bring one piece of fruit – your choice. We are learning about cooperating together and being thankful for our friends. Your teacher."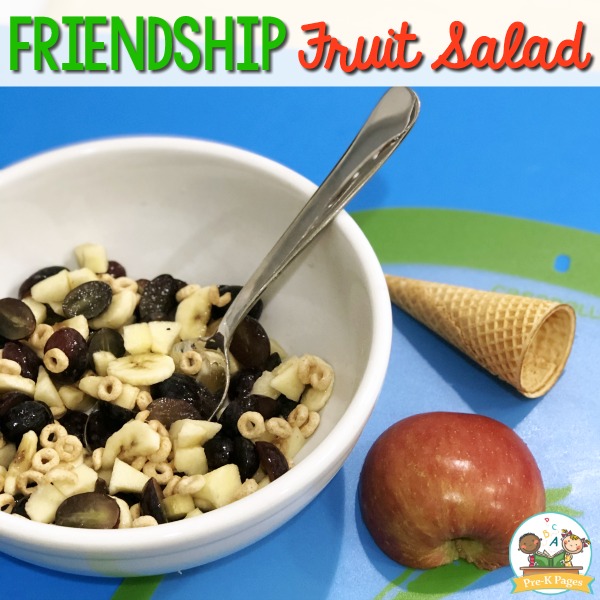 Friendship Salad
Gather the fruit as children arrive. Place the fruit in a basket or other special location.
Start the activity by talking about each of the pieces of fruit. Compare and contrast the fruit. What are the colors? What are the shapes? If you have different varieties of the same fruit, note how these are similar and different.
Tell preschoolers to wash hands before they begin making the salad. Peel the fruit and cut it into chunks (as needed). Invite preschoolers to cut the fruit pieces with plastic knives. They should work to get the fruit into small, bite-sized pieces. Provide plastic plates or cutting boards for children to use as they cut the fruit. Place a large bowl nearby to place the small cut pieces. If you have small berries (such as blueberries), you could add them to the salad without cutting.
Occasionally stir the fruit in the bowl to mix the pieces together.
You may want to purchase some mixed fruit pieces to have as a base for your salad. Or you could use a can of fruit cocktail. (Choose canned fruit not in heavy syrup; drain any canned fruit before using.) I added some Cheerios just to give the salad extra appeal for those little ones who aren't fruit fans- yet!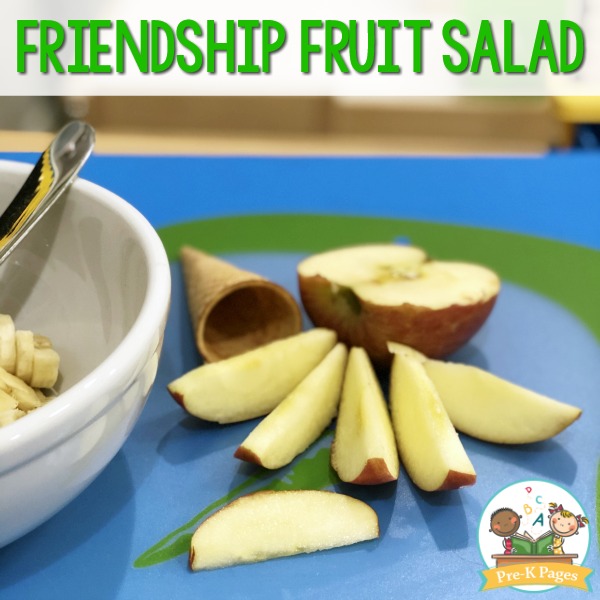 Friendship Song
Sing a song with the children as they work on preparing the salad.
Friendship Fruit Song
(tune: "The Bear Went Over the Mountain)
Friends all work together, Friends all work together,
Friends all work together, Thank you, thank you, friends!
Ari cuts the apples, Sofia cuts the orange,
Mason cuts the banana, Thank you, thank you, friends!
(Sing each child's name in the song.)
After the salad is complete, give a final stir. Scoop into cups or small bowls and enjoy!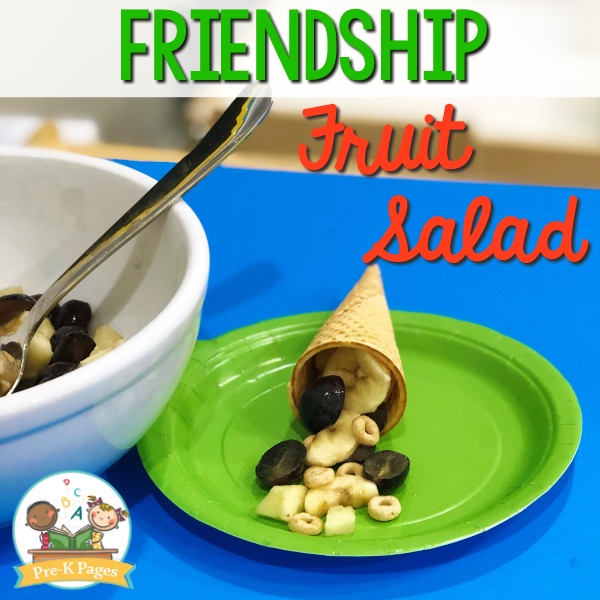 Expansion Ideas
Here are few ideas you could do with this activity to expand the learning.
1. Read a version of the story Stone Soup. (A story where people work together to make a meal.)
2. Use a digital kitchen scale or a balance scale to weigh the fruit before cutting.
3. Make a graph of the fruit you have. Graph the fruits by quantity you have or children's tastes or other criteria.
4. Make the salad to share with another class instead of eating yourself.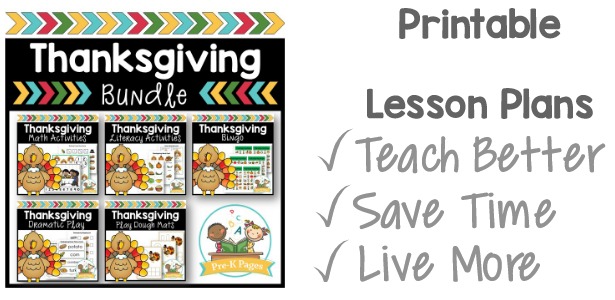 More Thanksgiving Ideas