Did you know visual discrimination skills are an important part of learning how to read? Developing this skill requires a lot of practice identifying the similarities and differences in pictures and symbols.  These gingerbread picture differences printable task cards are perfect for a fairy tale or gingerbread theme in your preschool, pre-k, or kindergarten classroom.
Keep reading to download your set of printable gingerbread visual discrimination task cards!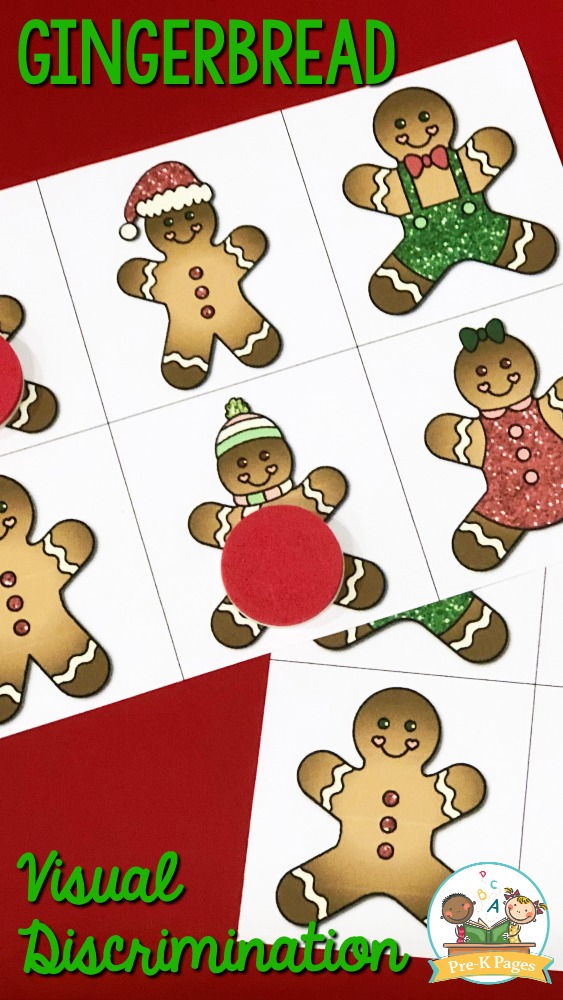 Visual Discrimination Skills
You may have noticed that young children often confuse letters, such as the uppercase F and uppercase E. These two letters are very similar visually, with one exception.
A young child who needs more practice developing visual discrimination skills may confuse letters that have similar characteristics.
You can help your children develop visual discrimination skills by using activities that require them to closely look at pictures to identify the similarities and differences. These types of activities will help young children learn how to fluently identify letters and numbers.
When it comes to introducing your children to visual discrimination skills, it's best to start with matching two items or shapes that are the same. Once your kids have mastered searching for and locating images or shapes that are the same, then you can move them on to looking for one item that is different from all the rest.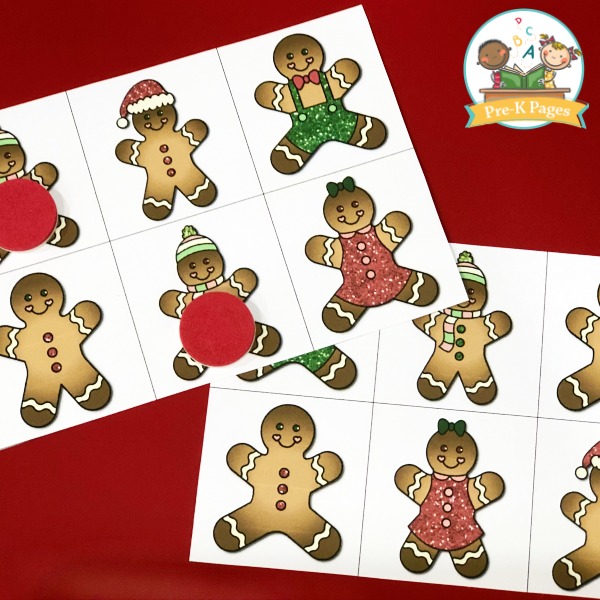 Supplies Needed
Small manipulatives such as those listed below can be used to mark the pictures that are the same on each task card.
Gingerbread Picture Differences Printable Activity
Start by printing the pages on cardstock. Print as many copies as you will need for a small group activity.
Each page contains two different task cards, laminate the pages for durability and cut in half. You could also place the full page in a page protector or dry erase pocket if you prefer.
Next, place some small manipulatives like Unifix cubes, bingo chips, or flat floral marbles in the middle of your small group area so all the children in your small group can easily reach them.
Now, demonstrate for the children how to look carefully at each card and find the two pictures that are the same. Show them how to put one manipulative on top of each of the pictures that are the same on their task card.
Invite the children to describe the images on the task card and find the two that are the same.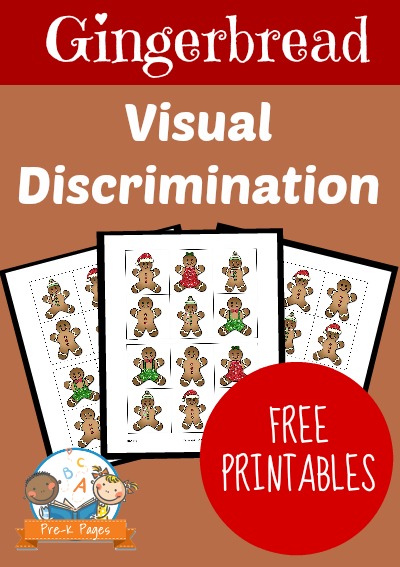 Gingerbread Visual Discrimination Activity
To play, give one task card to each child in the group and invite the children to place one manipulative on top of each of the images on their task cards that are the same.
This activity is quick, so be sure to explain to the children that their cards can be traded with a friend after they have identified and marked the images.
You can also make an entire set of cards for each child in your small group. Hole punch each set of cards in the upper left corner and place the set on a book ring to create individual booklets. When a child completes a card he or she can flip to the next page in the booklet.
Gingerbread Picture Differences Printable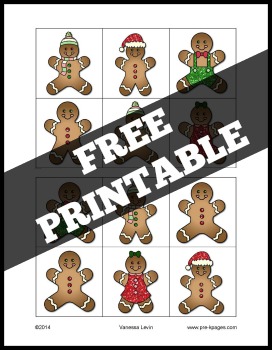 To download the gingerbread visual discrimination printable click on the picture above.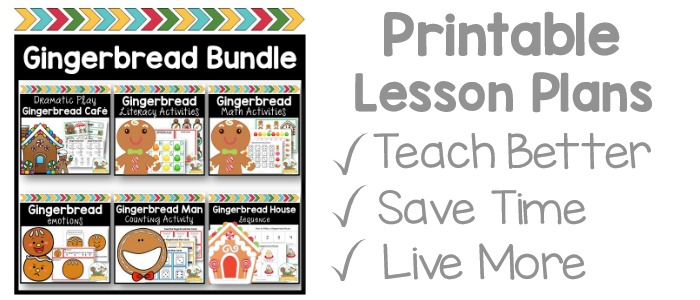 More Gingerbread ideas