Do you need some gingerbread songs to sing in your classroom? A gingerbread man theme is super fun to do with your kids in December. The possibilities for teaching and learning with this theme are endless!
There are plenty of preschool songs about gingerbread men on YouTube that your preschool or pre-k kids will love.
Try adding some of these gingerbread songs and educational videos below to your gingerbread lessons.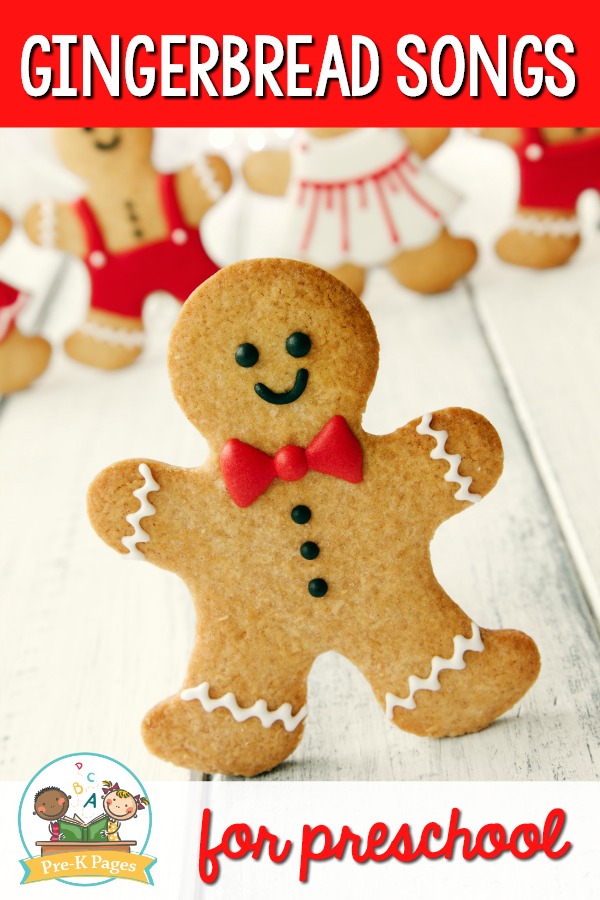 Gingerbread Songs for Preschool
There's nothing like music and movement to help your little learners refocus! Try singing these songs with your kids during circle time or transitions.
Using music is perfect for building background knowledge, developing vocabulary skills, and introducing new academic concepts for any theme or topic in your classroom.
This list includes fun songs about gingerbread people your little learners will love to sing!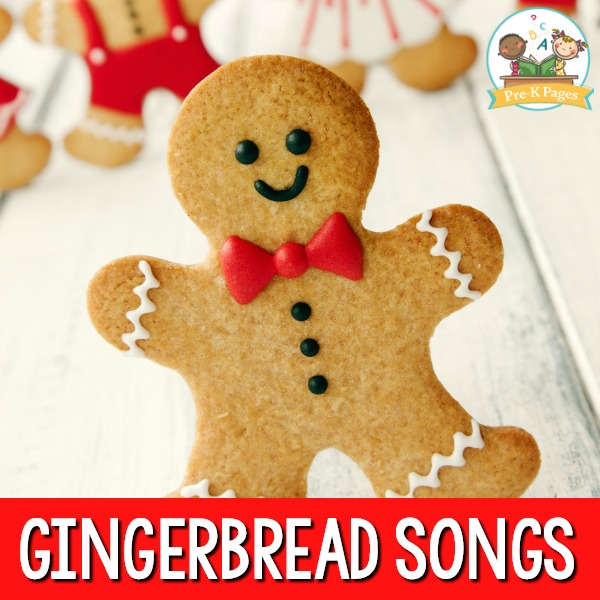 Gingerbread Songs for Kids
5 Gingerbread Men, by The Kiboomers

The Gingerbread Man, by Jack Hartmann

The Tale of the Gingerbread Man, by HeidiSongs

Cookie Boogie Awesome Sauce, from GoNoodle

Finger Family Gingerbread Song, by Hey Productions

Gingerbread Relaxation and Mindfulness, by Bari Koral

Not only are these preschool teacher-approved YouTube videos free, they'll also help you easily add more music and movement into your daily routine. All of the songs on this list are age-appropriate for young children.
Show the videos to your class on the big screen, or just play the audio if you prefer – either way, your little learners will have a blast singing and dancing along to these fun songs!
Follow my gingerbread playlist on YouTube if you prefer to watch the videos there!
The Gingerbread Man Story
Gingerbread Man, by Baby Hazel

The Gingerbread Man, by Geethanjoli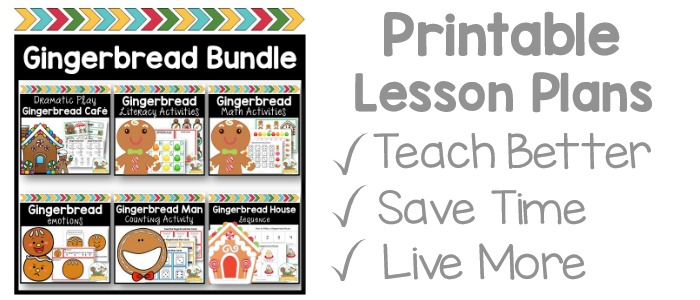 More Gingerbread ideas