What goes best with Thanksgiving dinner? Pie, of course, and the old lady, who has an out of this world appetite, starts off her night with just that in the book, I Know an Old Lady Who Swallowed a Pie by Alison Jackson. Your kids will love making this fun paper plate pumpkin pie craft to go along with the book.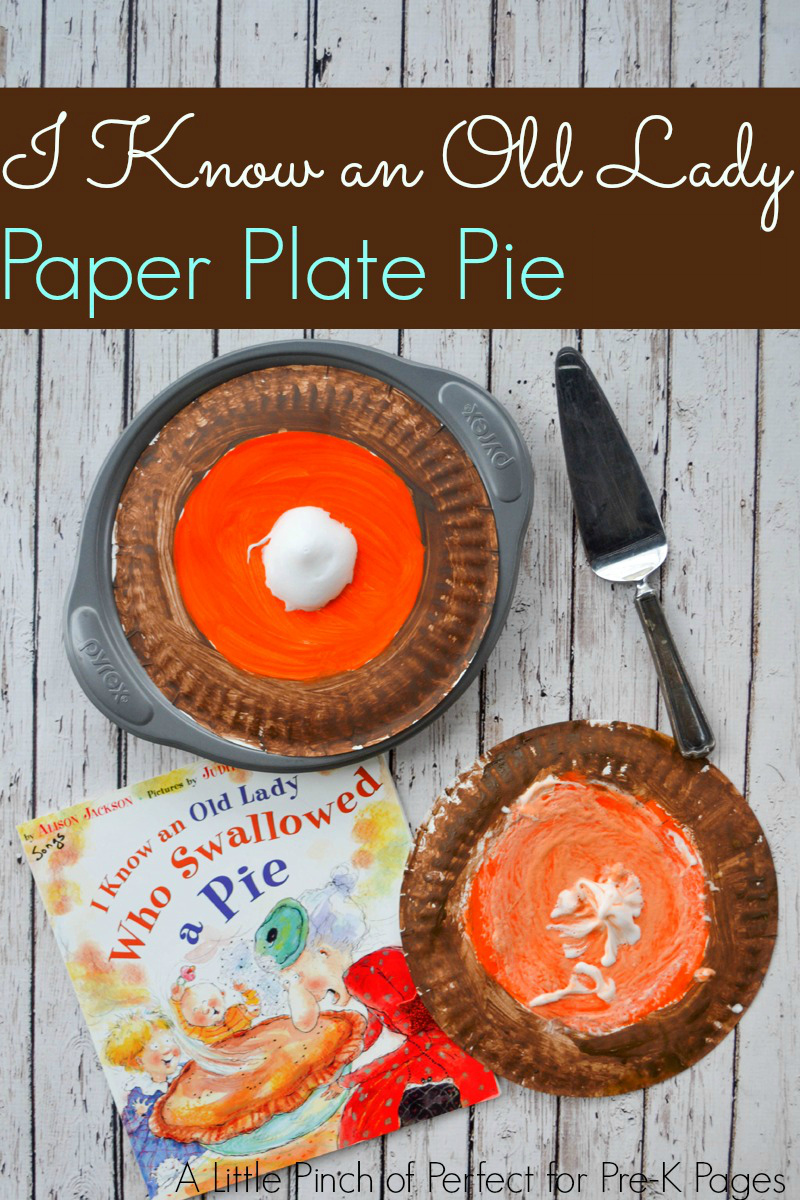 Pumpkin Paper Plate Craft For Preschoolers
This story makes kids, parents, and teachers laugh out loud because it is so silly and absurd. When the old lady is celebrating Thanksgiving and swallows a whole pie during dinner, kids are entertained with another crazy list of things she eats. The story I Know an Old Lady Who Swallowed a Pie uses catchy phrases and rhymes, and the pictures make her impossible feats a hilarious sight. After enjoying story time and a good laugh, kids can craft their own delicious looking pies and even fill it with anything they want the old lady to eat for a continued extension activity.
Pumpkin Pie Paper Plate Activity
Supplies Needed For Pumpkin Pie Craft Activity:
Paper plate
Orange and brown paint
Paintbrushes
Shaving cream
School glue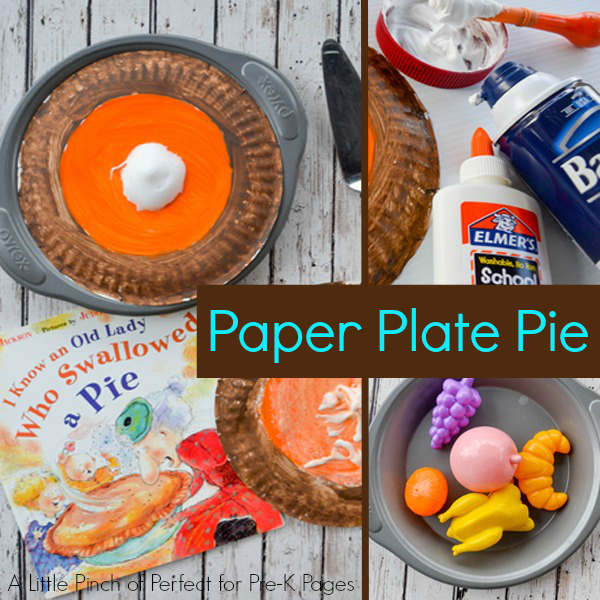 Directions
Mix equal parts school glue and shaving cream together to make puffy paint for the whipped topping on the pie. (Mix the puffy paint close to when you are ready to use it. If the puffy paint sits too long, it deflates.)
Then, invite a child to paint the back side of a paper plate with brown and orange paint, making the outer edge of the paper plate brown and the center orange.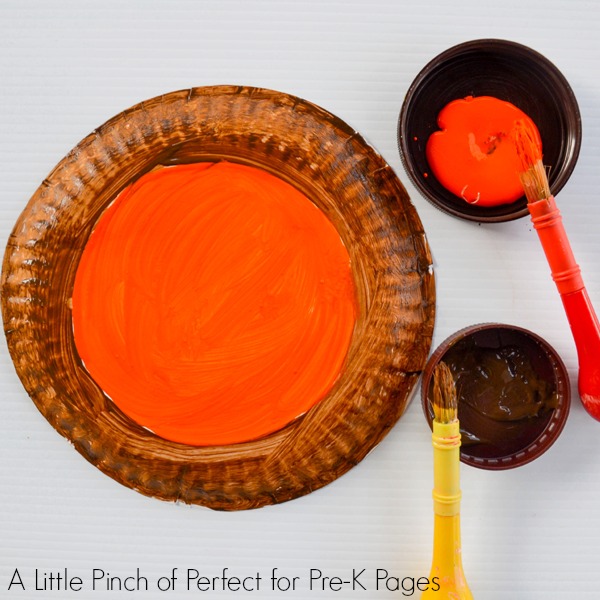 Add The "Whipped Cream"
Next, kids can use a spoon or paintbrush to add the shaving cream mixture to the top of the paper plate pie to represent whipped cream! My kids loved this part.
I mixed the puffy paint in front of them so they knew not to give it a taste. You may want to remind your little artists that the paint isn't to eat.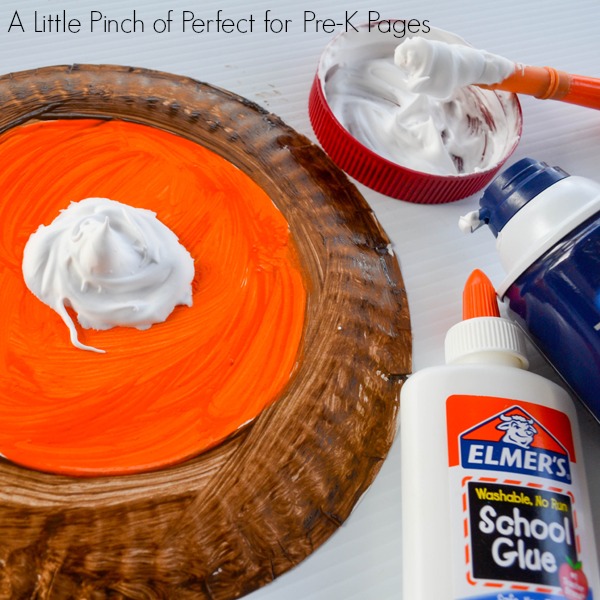 Once our paper plates where dry, we placed them on top of a pie pan. The kids used our bucket of toy food to add things into their pies.
Pumpkin Paper Plate Craft Variations
Ask children to recall what the old lady ate so they can put these items into their pies (like a cup of cider, roll, turkey…). You can use found objects from around your classroom or home to retell the story, or pictures of these objects if available. You could also provide squares of paper and crayons for children to draw the items.
To take it a step further, challenge children to put items in order (from the story) to practice sequencing and memory skills.
If children are using items from the room, "rewrite" the story by saying those items in the same style as the book is written: "I know an old lady who swallowed an apple (block, crayon, plate)." Play with the story and enjoy the humor with your children.
BIO: Katie stays busy homeschooling her two kids and sharing their fun educational activities, cute crafts, and free printables at A Little Pinch of Perfect. One of her kids' favorite shapes activities can be found here, Sorting Shapes Activity + Free Printable. Join her community of parents, caretakers, and educators who enjoy having fun and spending time with kids on Pinterest, Facebook, and Instagram.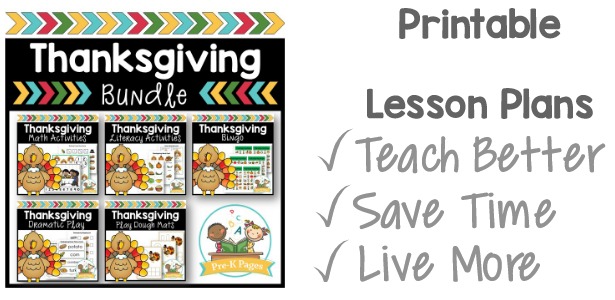 More Thanksgiving Ideas